A Professional's Guide to Curtain Fixtures
Date Posted:29 August 2022
Curtain hardware, which includes curtain rods and tracks, is an important aspect of your overall window treatment choice.
Hardware is what keeps curtains in position, and can add to the overall feel of the room. The choice of window hardware also determines the type of window treatment you can choose. Chrissie shares some valuable tips you should consider before your next build or renovation.
Tina: Hi Chrissie, tell us what do you mean by curtain fixtures?
Chrissie: Fixtures are what your curtains hang off. They usually come in two materials; metal or wood.
For metal fixtures there is brass, powder coated aluminium, wrought iron and stainless steel, perhaps even nickel-plated brass.
For timber fixtures, there are poles, and timber pelmets.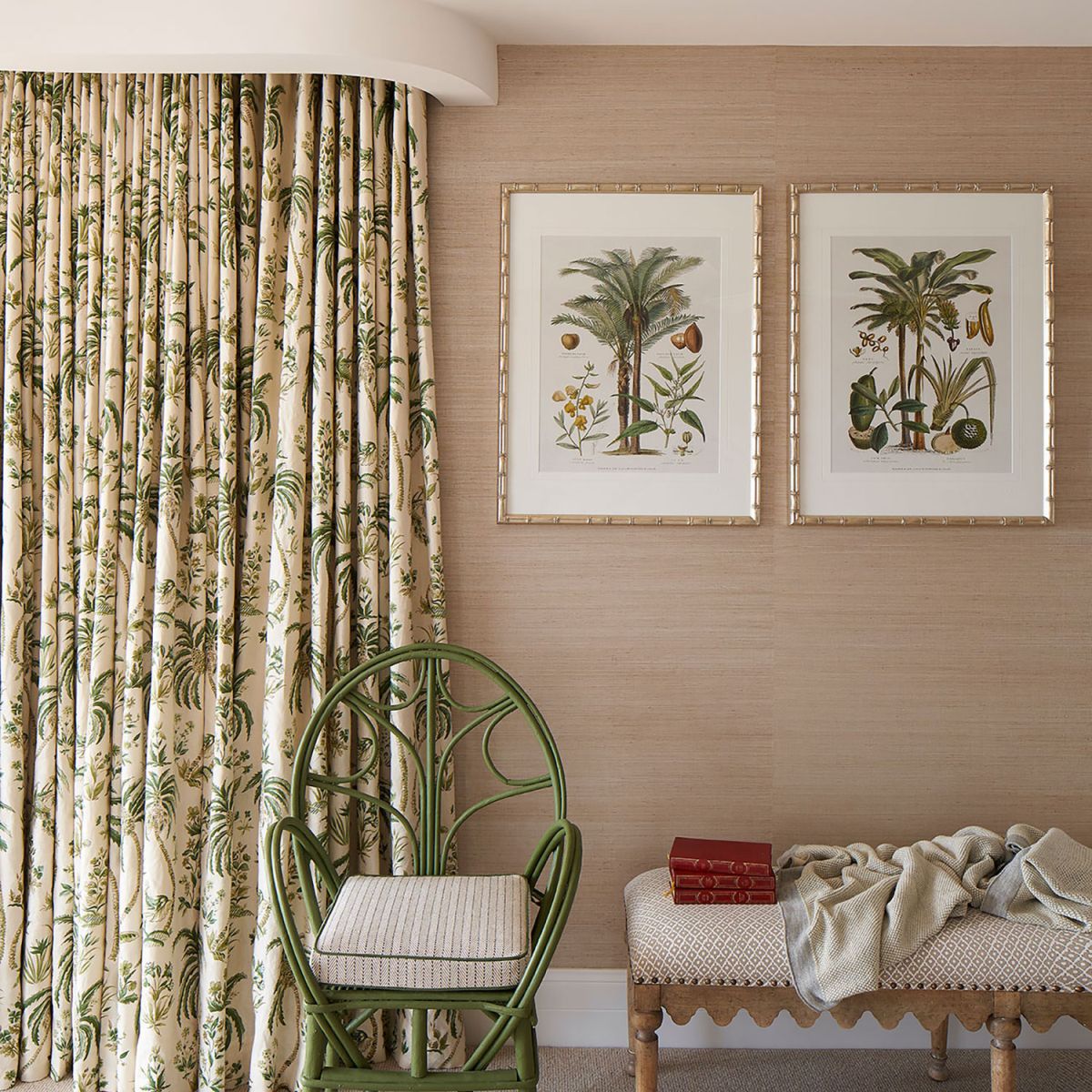 Architectural Pelmet

Tina: Let's talk about tracks.
Chrissie: Professionally hung curtains will usually have tracks attached to the ceiling, so that it is nearly invisible, or you can recess a track into a ceiling, so only the glides hang down or you can hide the track behind a bulkhead.
You can also put a track behind a fabric pelmet.
Tracks are usually powder coated aluminium or steel.
Professionally, you would never put a track directly onto a wall. Attaching it to the ceiling to follow the line of the ceiling is best, although there is a school of thought that would never approve of this and believe you should never see a track.
In more recent years, especially in a new build, a special channel is cut into the ceiling into which the curtain track is installed.
This doesn't work quite so well in a bedroom where complete block out is required, as there can be some light seepage with this sort of hang.
Tracks are to be installed in such a way that their presence is diminished.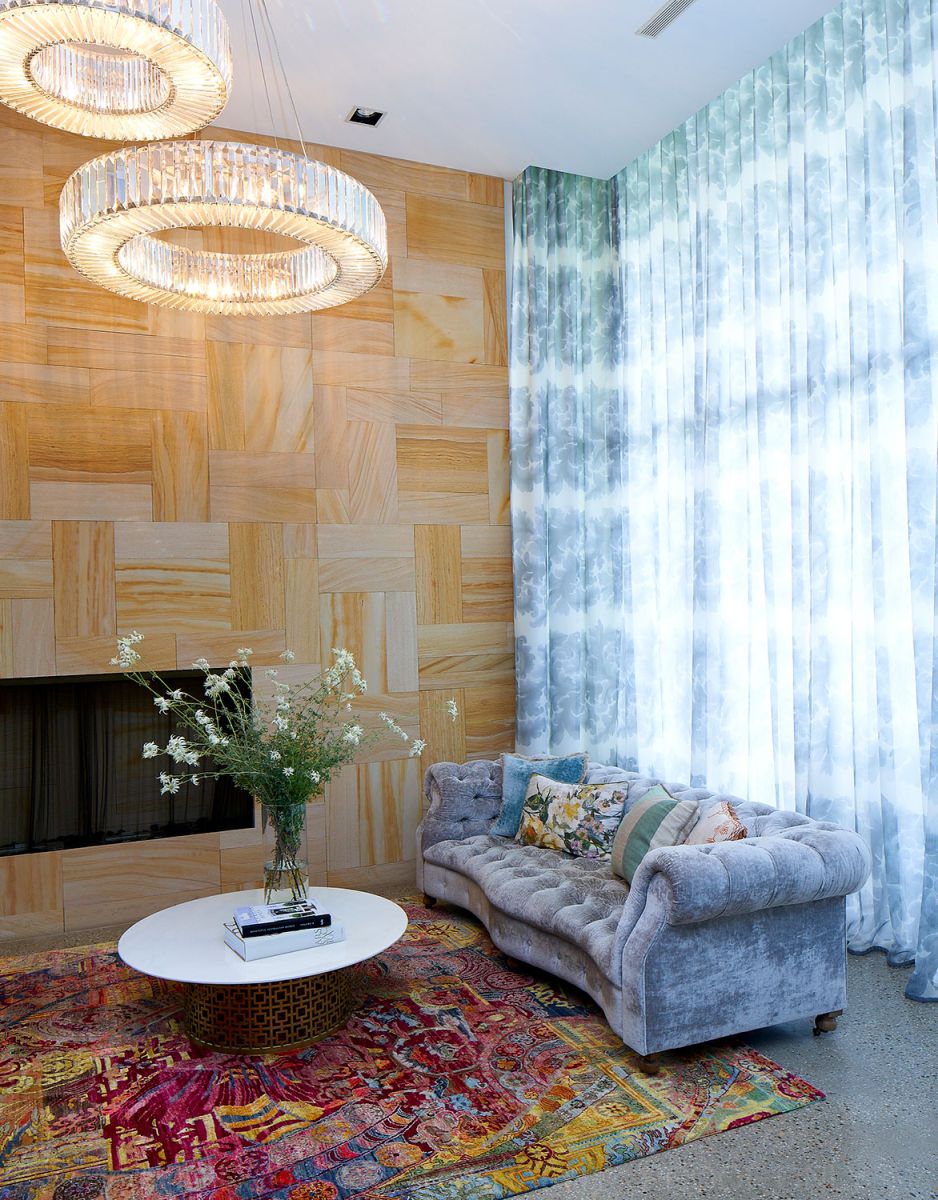 Recessed curtain fitting inside the ceiling

Tina: What can you tell us about poles?
Chrissie: Poles are the head of the curtains, which create a certain look. Back in the day, a pole was a sign of wealth; it was a piece of timber that had been specially chosen, turned and polished and sometimes even gilded. They might have had expensive brass rings, and at the start of the time of interior fit outs, it was very possible that the curtains and trimmings and other soft furnishings could well have cost more than the house.
Nowadays, poles are more utilitarian and the easiest way to open and shut curtains quickly and easily. These days, rings are becoming a thing of the past, because a track is set into the pole from which the curtains slide back and forth. These styles look good in modern interiors, but in an older style home it is best to have the rings as they resonate better architecturally.
Aluminium poles are the most cost effective, they are made in Australia and New Zealand. The most costly poles are the wrought iron ones, as they are cast specially and have to be hand glazed.
Poles work well if the windows go up to about 240cm in width. Once the window is longer than that, you must have multiple brackets to support it which can destroy the clean and streamlined look of the poles.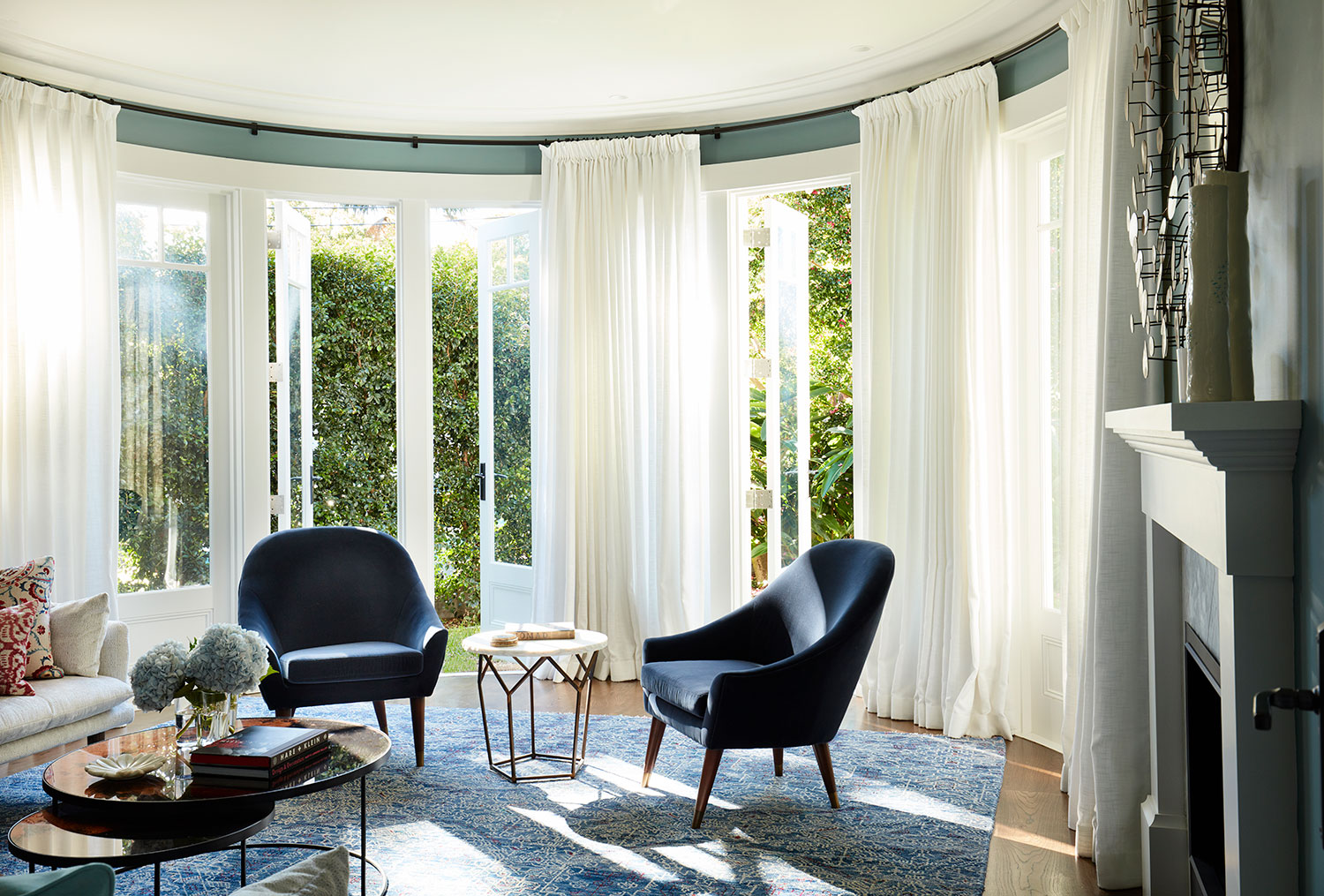 Curved Pole

Tina: Some things to remember when thinking about installing fixtures Chrissie?
Chrissie: If you are building a home, it is important to discuss with your architect what type of window furnishing you want to install. If sleeping in a completely darkened room is what you want to achieve, then the way in which you hang your curtain plays an important part in light blockage. Poles will not achieve complete block out, neither will a ceiling fixed track. Discussing this with your architect will help determine the best way of installing curtains for your exact purpose.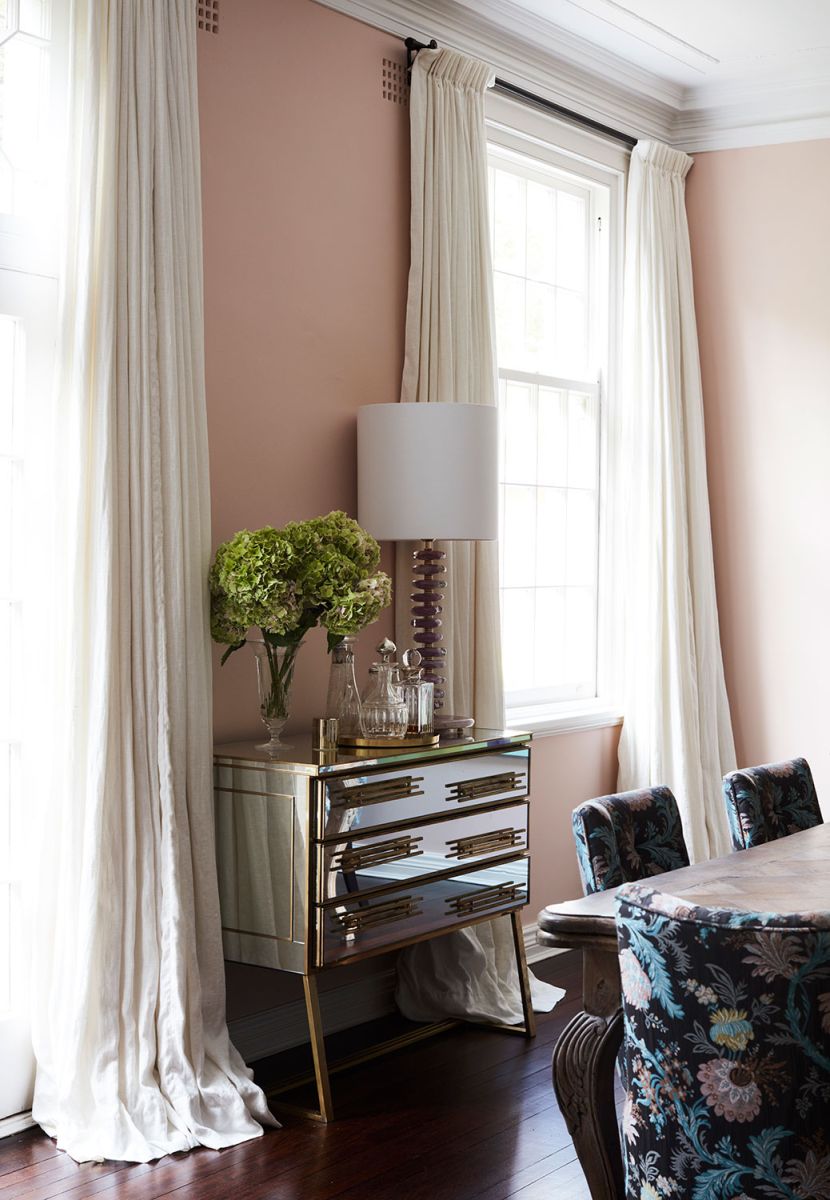 Curtain Poles

Tina: Please tell us how best to care for curtain fixtures and hardware?
Chrissie: Unless high grade nylon runners are used, these can easily snap and break. While being installed, it is a good idea to ask for a few extra runners so that you can easily replace any that might break.
Watch out for dust and grime. If you are cleaning your curtains from time to time, it is worth having the tracks and runners cleaned too. Cleaning them, moving the runners back and forth and adding some silicone for easy gliding is a good idea.
Check cords and have them re-strung before they get to a breaking point.
A good handyman can help with this, although restringing cords should be done by a curtain specialist.
Motorised curtains need a professional installer and an electrician.
For timber poles, I always advice to have brass rings on them. Painted poles with painted rings take additional care. They need to be cleaned and dusted regularly.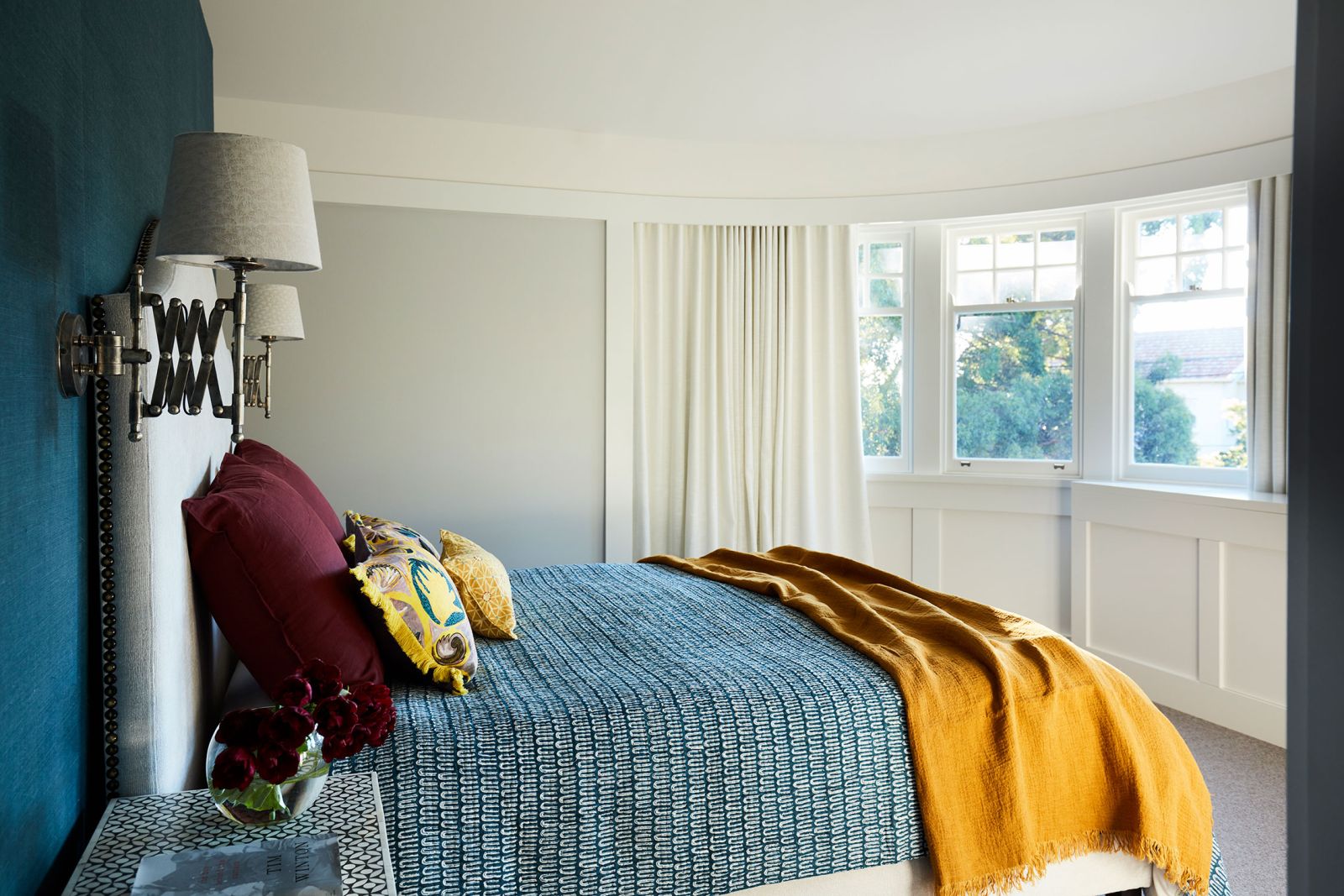 Curtains set behind an architectural cornice

Tina: Can No Chintz help with the supply?
Chrissie: We are curtain fixture experts at No Chintz and can supply just about any sort of hardware for curtains.
Most curtain fixture manufacturers do not sell to the general public, so it is best to go through a soft furnishings company like ours.
If you are making your own curtains or have someone doing that for you, we are happy to sell you the fixtures.
Draw a picture or send a photograph of what you might like, we will call you to discuss.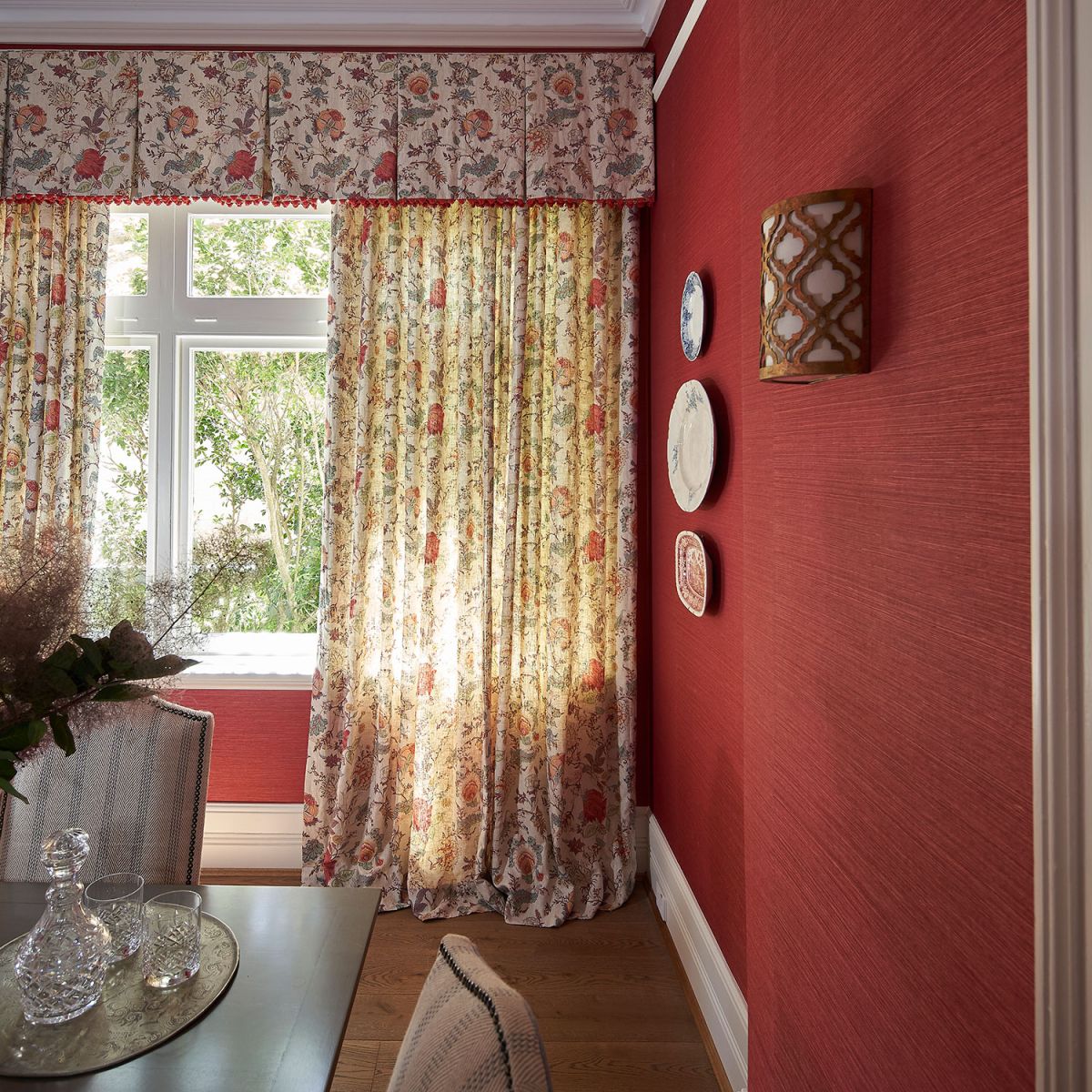 Custom Curtains and Pelmet
Chrissie Jeffrey was chatting with Tina Gomes Brand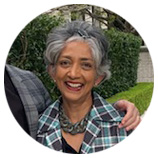 Tina Gomes Brand is a freelance writer who searches out all things creative from food and architecture to travel, fashion and interiors. Brand writes from a broad experience of interacting with various cultures and collaborating with creative people everywhere.
---
Leave a comment