Custom Cushions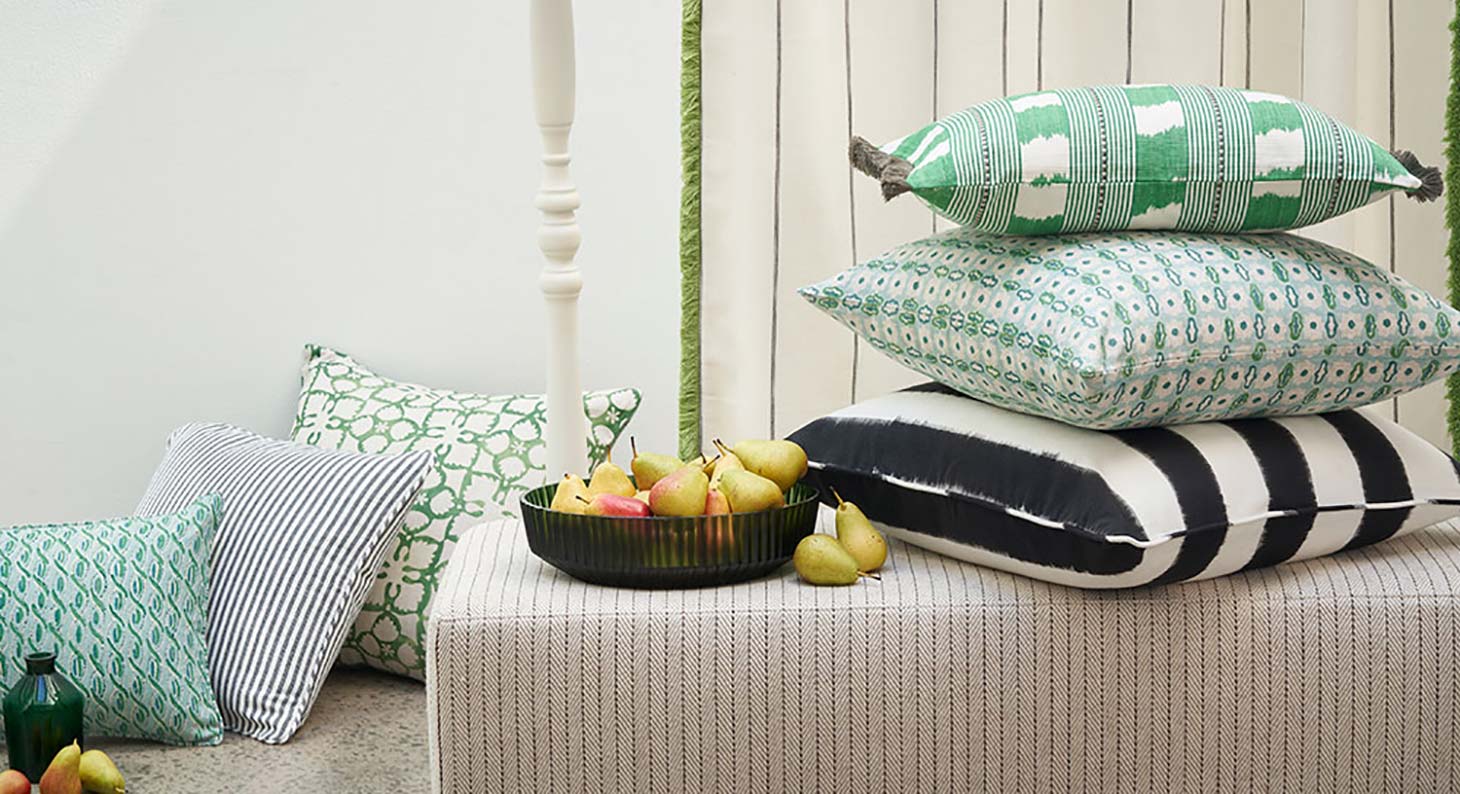 Very beautiful and well made custom cushions can enhance a room and its furniture into a unique space. With No Chintz the choices for made to order cushions are endless and beautifully executed.

Creating custom cushions
Custom cushions immediately add a bespoke feeling to your design aesthetic. Custom made cushions can elevate simple, high-quality pieces of furniture to new heights — tying together the colour palette for a room and giving living areas an expert finishing touch. Whether it's subtle textured linen or your dream artisanal print, we have a treasure trove of options for you to choose from. At No Chintz, we specialise in custom cushions made to your exact specifications, no matter what you have in mind for your interior decorating project.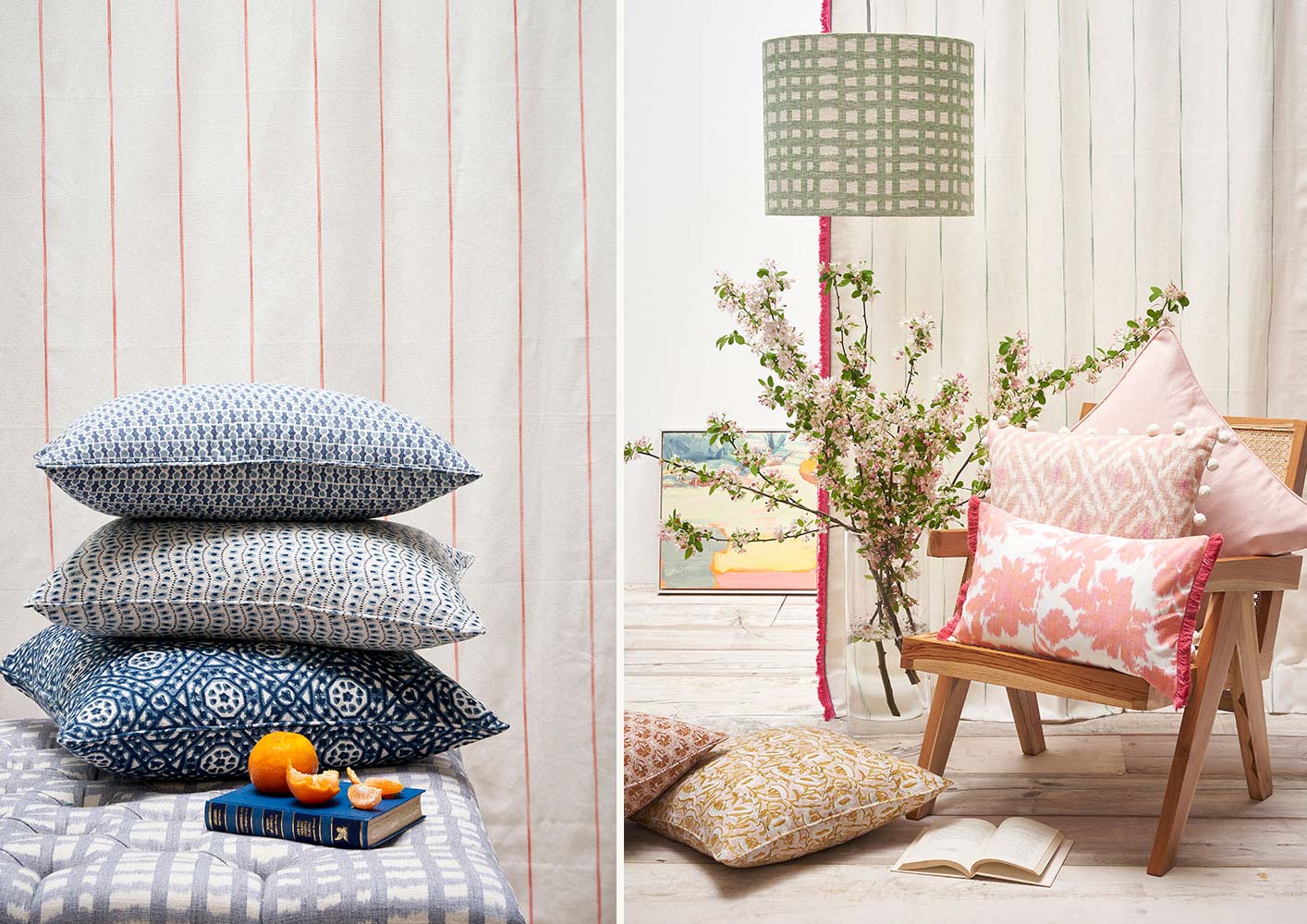 High-quality custom cushions for every room in your home
We delight in sourcing the highest quality designer fabrics for our customers, as well as ethically produced traditional, handcrafted prints and dyeing techniques from all over the world. We also encourage our clients to bring in their rare and treasured pieces that they have collected and have always wanted to include in their interiors but haven't had the skill or opportunity to arrange.
Under our guidance, we help you create the perfect cushions. We support you every step of the way to select suitable cushion fabrics, trims, cushion inserts as well as the perfect size for your custom design.
Trying to create your dream home? We offer all services from custom curtains through to custom cushions and every other soft furnishing in between. With our expertise and style it's easy to retain a harmonious theme throughout your home.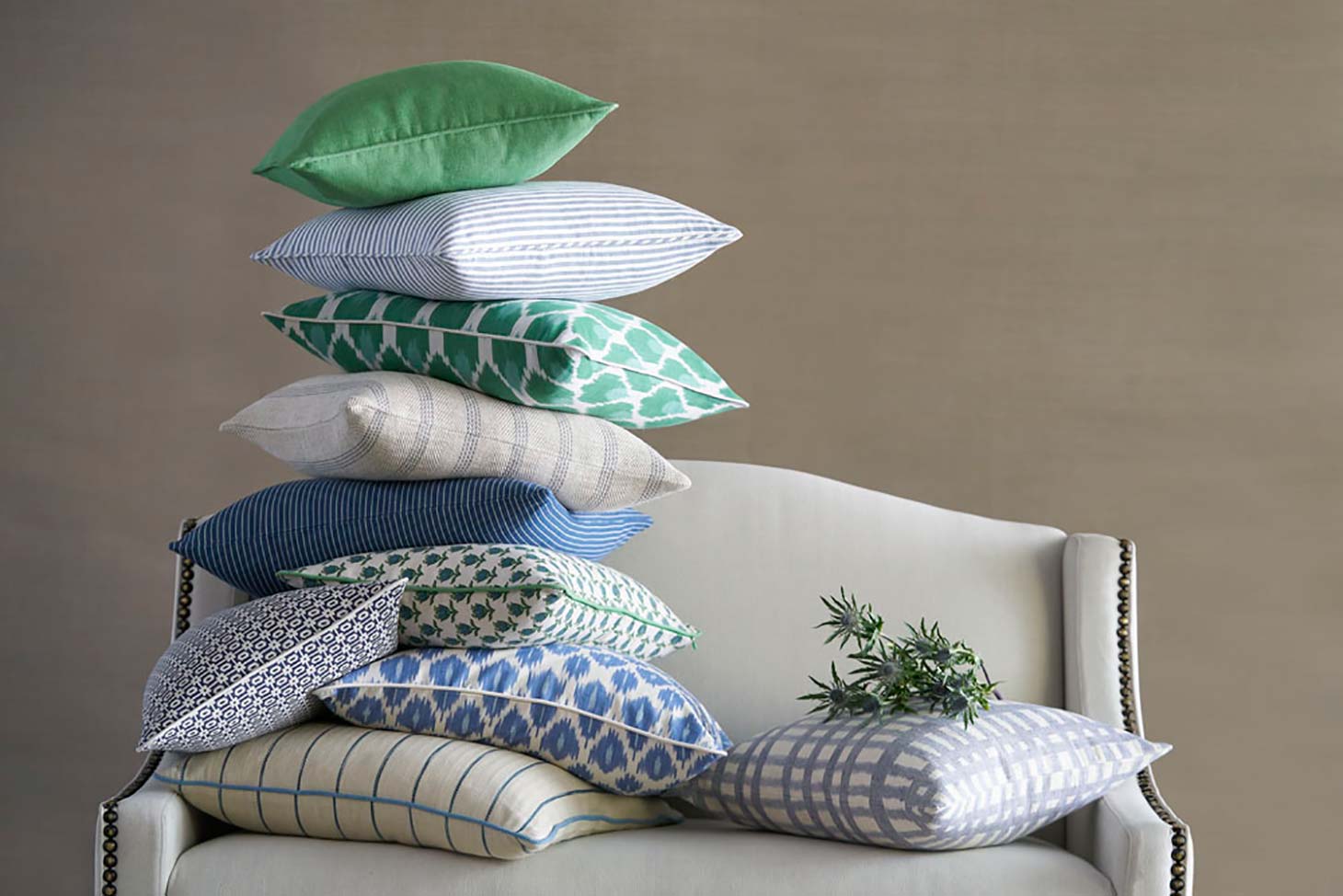 The experts in interior decorating
Are you sick of being surrounded by a sea of mass-produced textiles and one-size-fits-all pieces? With help and guidance from the No Chintz experts in interior decorating, we can transform your inspiration into reality, help you find your own unique style and create a space which is a delight to come home to.
Call the team at No Chintz and chat with us today and find out how we can help or complete our custom make enquiry form below. Or visit us in-store in Woollahra, Mosman & Willoughby, Thirroul, Sydney. Find our store locations here.
Mosman: Shop 6, 1-5 Mandolong Road, Mosman NSW 2088 - Phone: (02) 9969 7509
Woollahra: 123 Edgecliff Road, Woollahra NSW 2025 - Phone: (02) 9386 4800
Willoughby: 509 Willoughby Road, Willoughby NSW 2068 - Phone: (02) 9958 0257
Thirroul: 243 Lawrence Hargrave Drive, Thirroul NSW 2515 - Phone: (02) 4268 4963