Custom Roman and Roller Blinds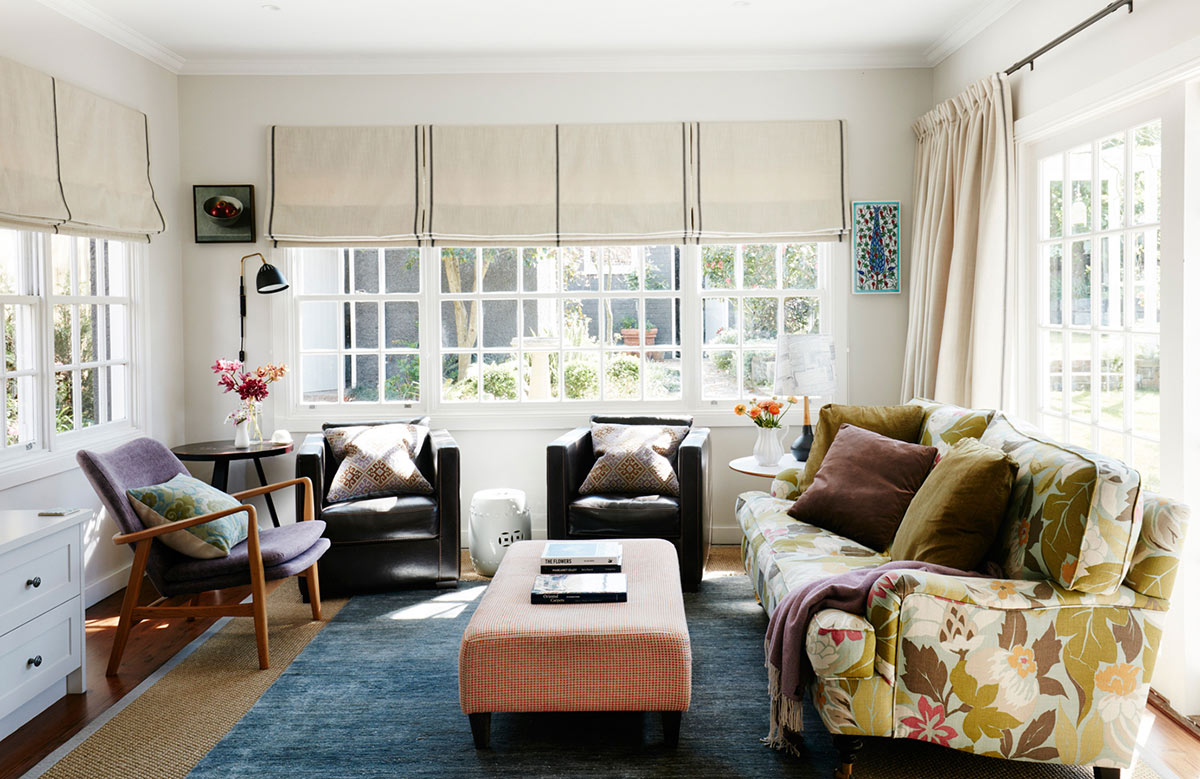 When is a roman blind or a roller blind better to consider than curtains?
Roller blinds and roman blinds are satisfying and neat solutions for certain windows and even French doors. If you don't have space for curtains or there is furniture placed under the windows, go with blinds. If you want your window areas to remain contained without billowing panels of fabric surrounding the area, then blinds are the solution.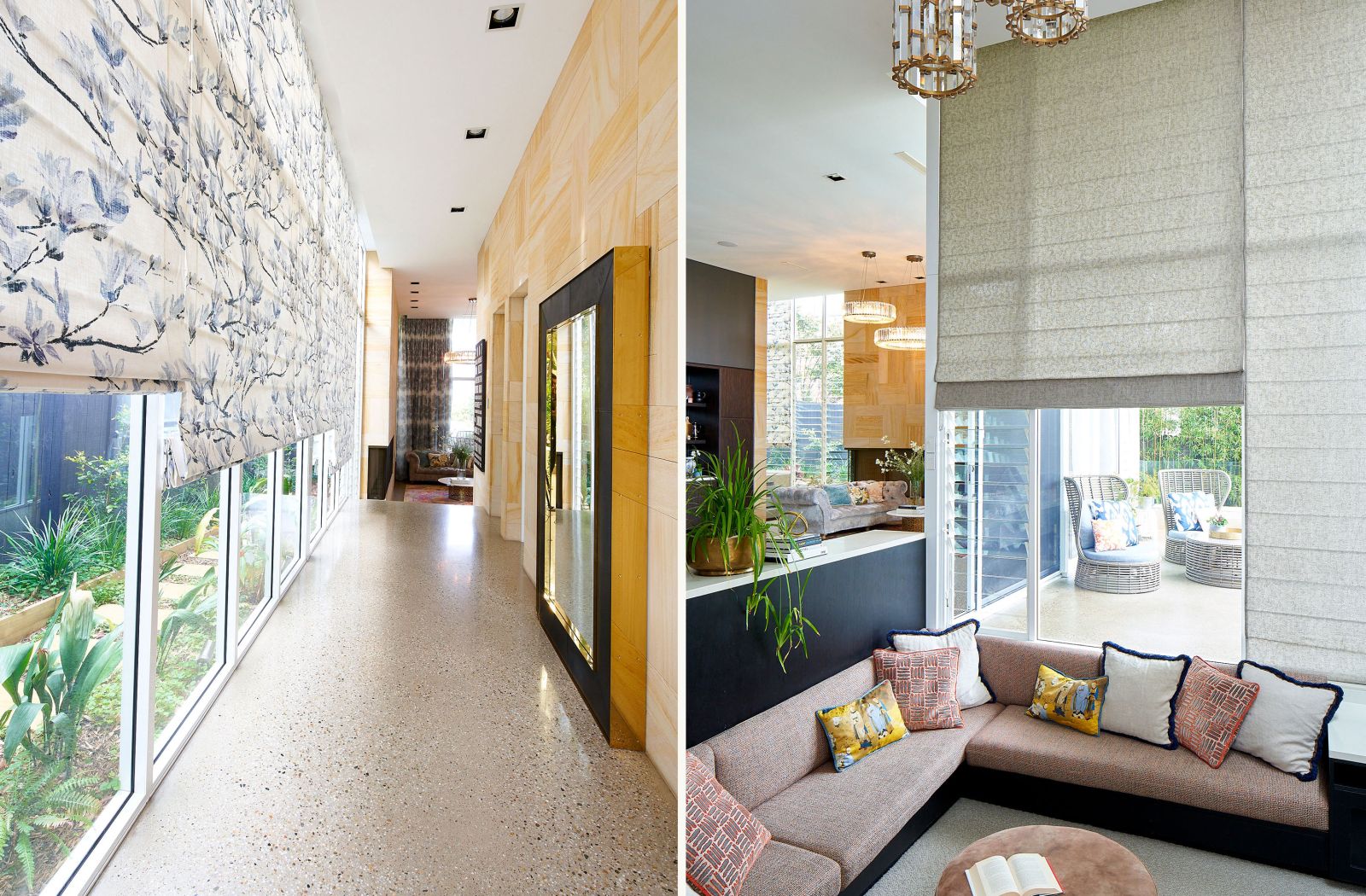 Taking your blinds from the ordinary to exceptional
There is no reason why a simple type of window dressing cannot be made to look special and bespoke. Probably the most pleasing solution to a new set of roller or roman blinds is to have them customised in a beautiful fabric of your choice, pulling aspects of the room together. An exceptional look is when your made to order blinds hang smartly against your windows, complementing the space harmoniously, and operating smoothly on well-made hardware.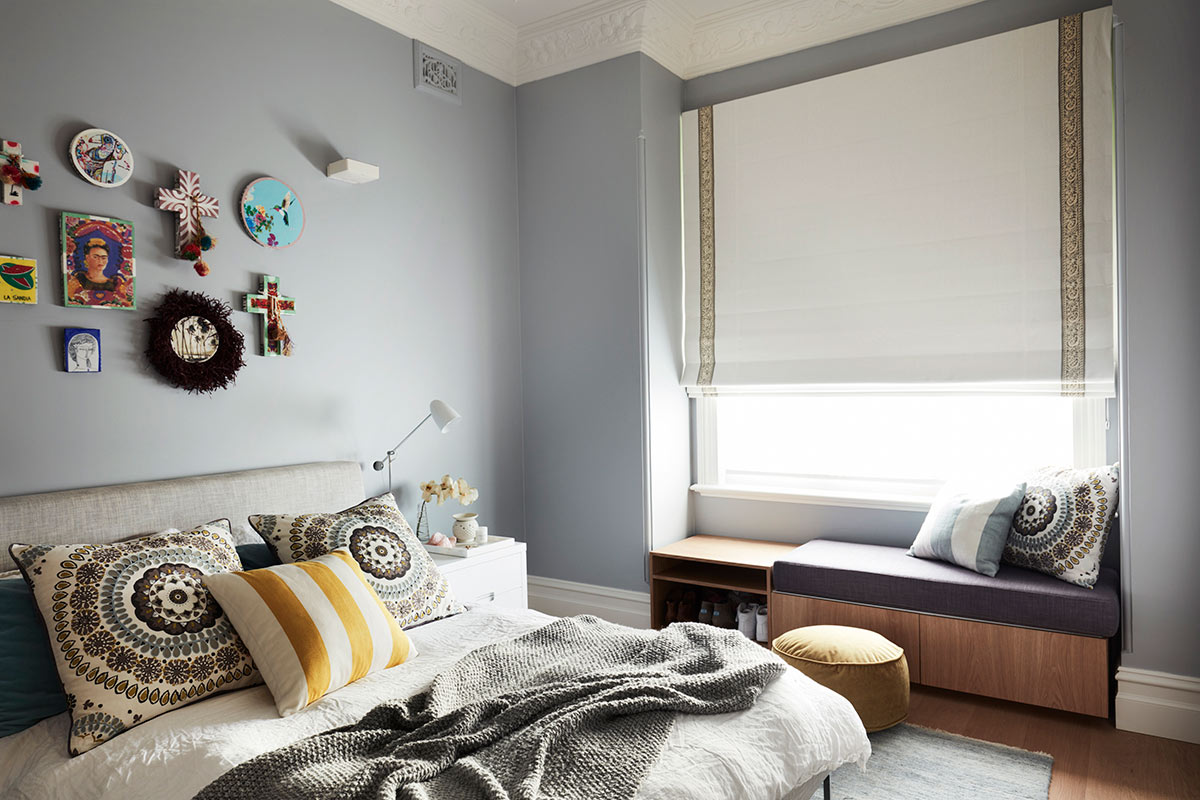 Why custom roller blinds?
If you're going to spend the money on made to measure blinds, it is a good idea to take advice from an expert. Home furnishings are like a lot of things in life: you pay for what you get. Bespoke roman blinds and bespoke roller blinds are smart, well-made, and good looking for the long haul. Do pay a professional to do it properly if your budget allows it. If not, then at least invest in the professional advice.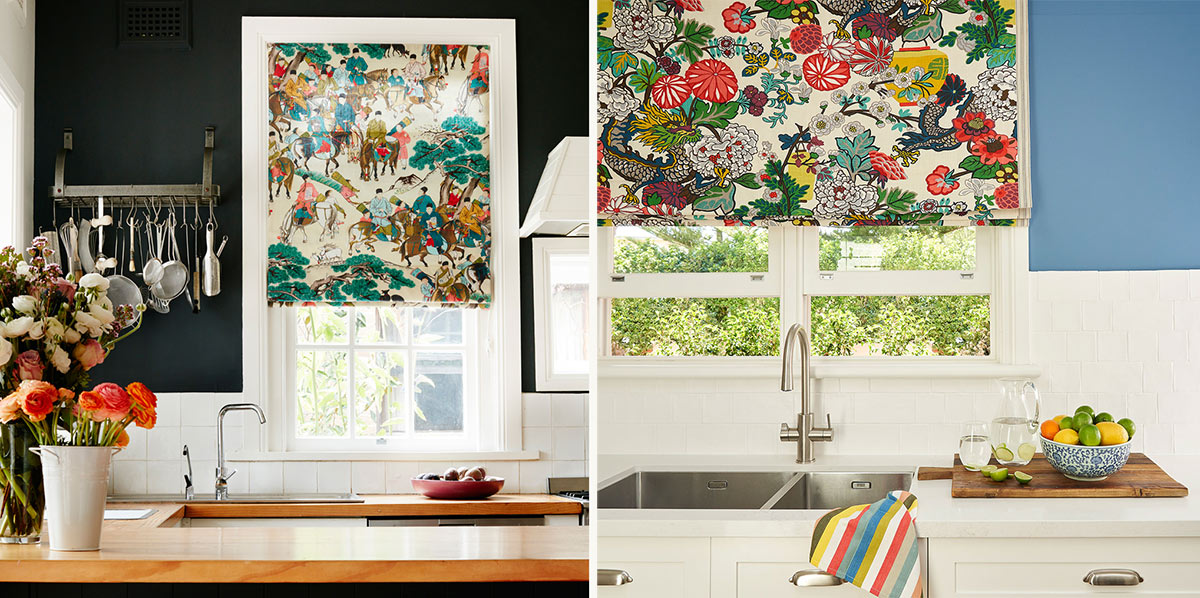 How can No Chintz help?
Australian made custom blinds come at the highest standard at No Chintz. Made to order blinds are manufactured right here in the Sydney workrooms. With the expansive range of fabrics, colours, designs and textures, the No Chintz team can advise on the best solution for your space. An expert will measure your space and discuss the various options with you. The next step would be to visit one of the various No Chintz stores where any one of the experienced in-house designers can assist you to personally chose a favourite combination of fabrics, trims and cords.
No Chintz takes the disappointment out of possible messy outcomes and delivers the certainty of a beautiful and long-lasting result-every time! Call your nearest No Chintz store or complete our custom make enquiry form below. Or visit us in-store in Woollahra, Mosman & Willoughby, Thirroul, Sydney. Find our store locations here.
Mosman: Shop 6, 1-5 Mandolong Road, Mosman NSW 2088 - Phone: (02) 9969 7509
Woollahra: 123 Edgecliff Road, Woollahra NSW 2025 - Phone: (02) 9386 4800
Willoughby: 509 Willoughby Road, Willoughby NSW 2068 - Phone: (02) 9958 0257
Thirroul: 243 Lawrence Hargrave Drive, Thirroul NSW 2515 - Phone: (02) 4268 4963