Custom Lampshades & Lighting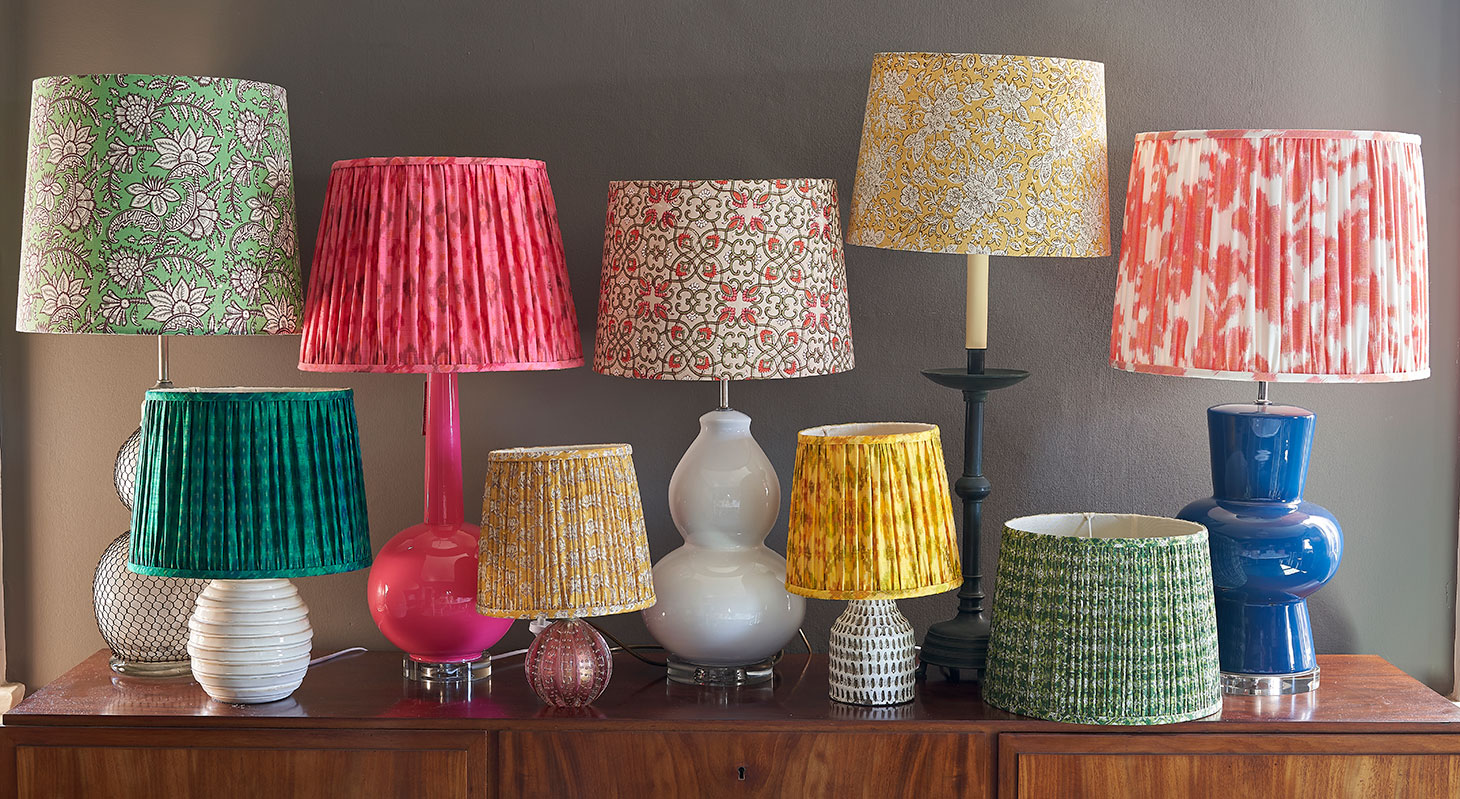 When are lamps best used in interior styling?
Lamplight is vital to provide a room with atmosphere. It creates pools of soft light, lending drama and mystery, and sections to a space.
Lamps work well when more light is required for a specific spot-for instance, beside a chair for reading, over a painting on a wall, beside a bed. Every lamp base needs its perfect shade.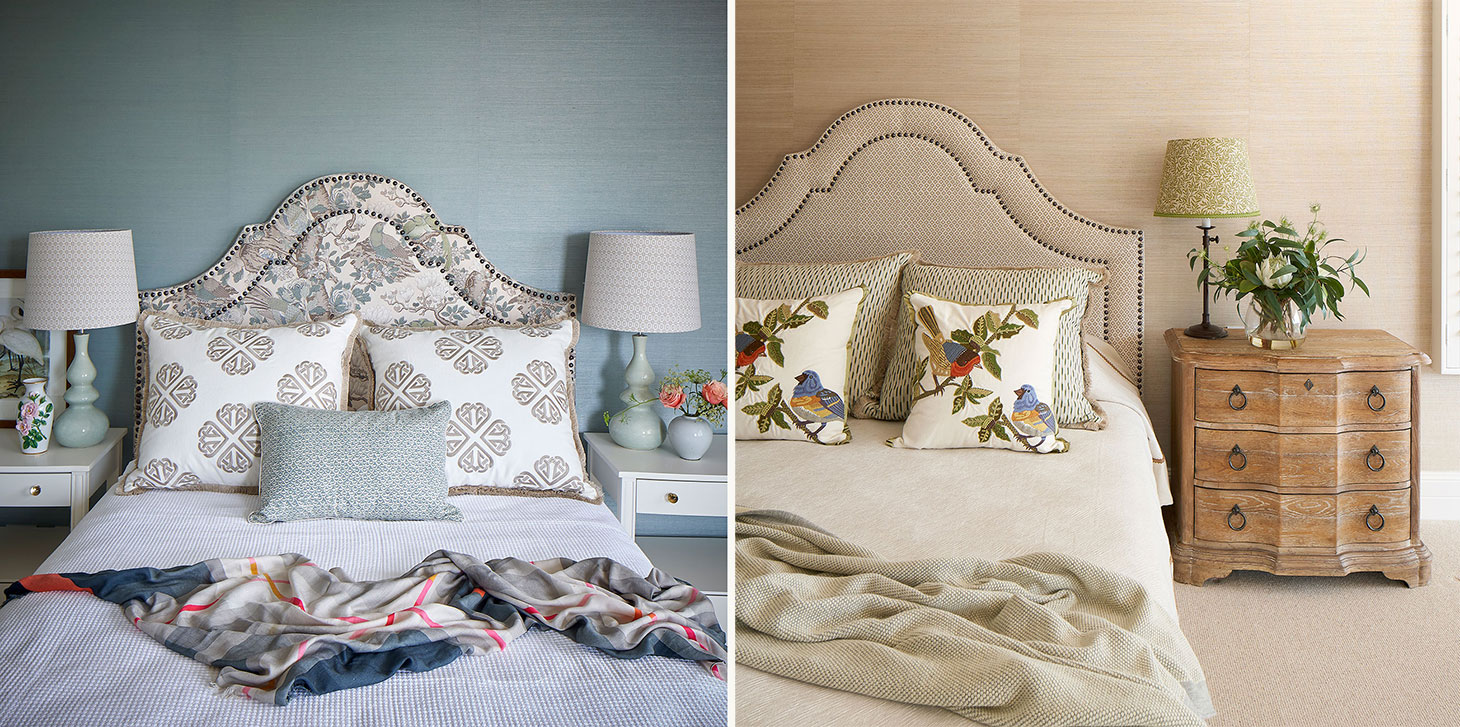 How to decide on the right lamps.
Lamp bases can be lovely and quirky or elegant interior decorating features in a room. You could go for a rustic ceramic base to give off an earthy, anchored look, or you could choose a pale glass base to achieve a 'barely there' feel: the styles are endless.
Floor lamps are a versatile option if there's not a lot of room in the space, and you might need to light a space beside a chair for example, but there is nowhere to place the lamp base.
In more contemporary interiors, a standing lamp will often be the better solution because it keeps the overall look more streamlined.
In more traditional type interiors, if a floor lamp is required or preferred, there are many options which would suit the style of a more traditional room like a turned stem, bamboo, bronze or carved.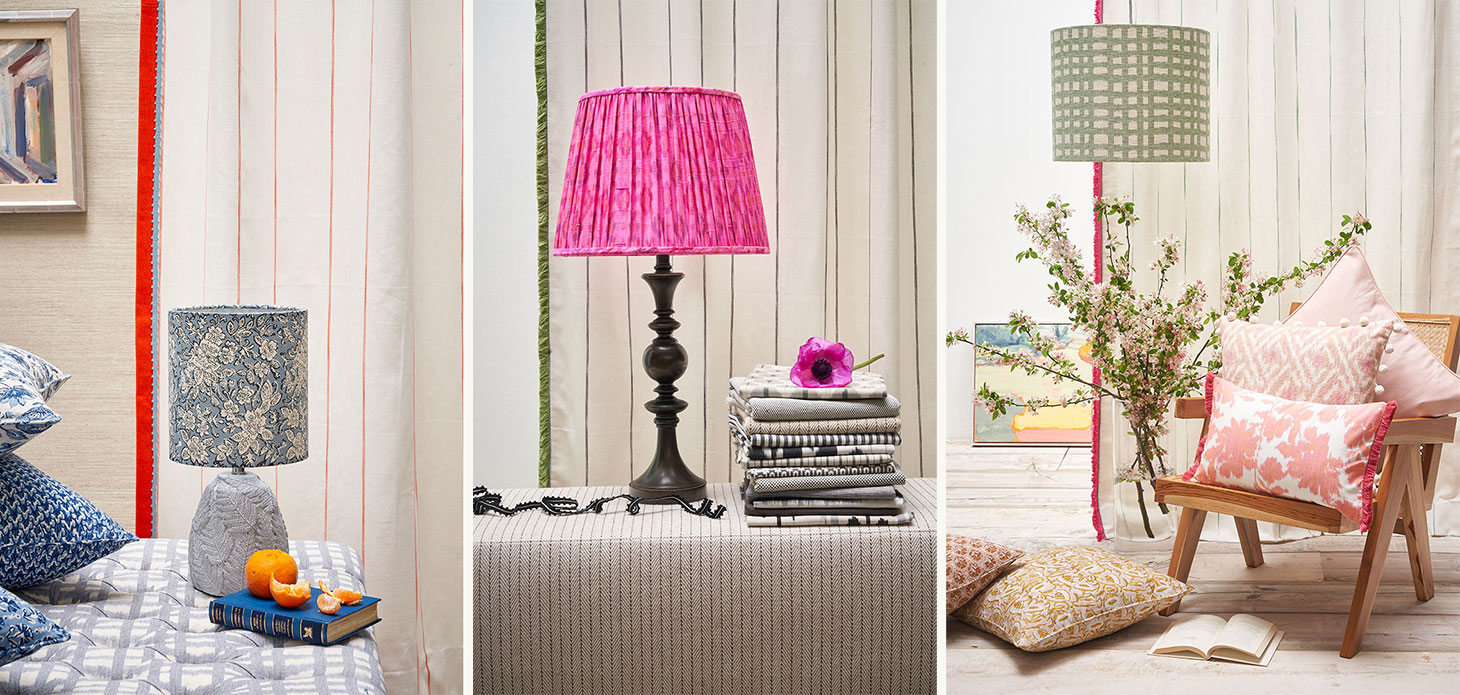 Choosing a lampshade to complement its base.
To achieve the best results, a base should be closely matched to the shade. All bases have varied electrical fittings, so to cover the stem, it is vital that the base is measured to fit a shade.
A good custom made lampshade will last you a generation or more, especially if you dust them and care for them. It is certainly worth spending the money on a made to order lampshade for the perfect fit.
The chosen material is attached to a frame. A custom frame, outside of the more usual drum shape can be oval, or in more fanciful shapes which can take up to six weeks to make by hand.
Shades can also be made for hanging from the ceiling, custom shades can be tiered, pleated and made in many different ways to suit the style of the room.
Re-covering an existing lampshade is also an excellent option for an updated look, and you can choose from a wide selection of lampshade upholstery fabric at No Chintz.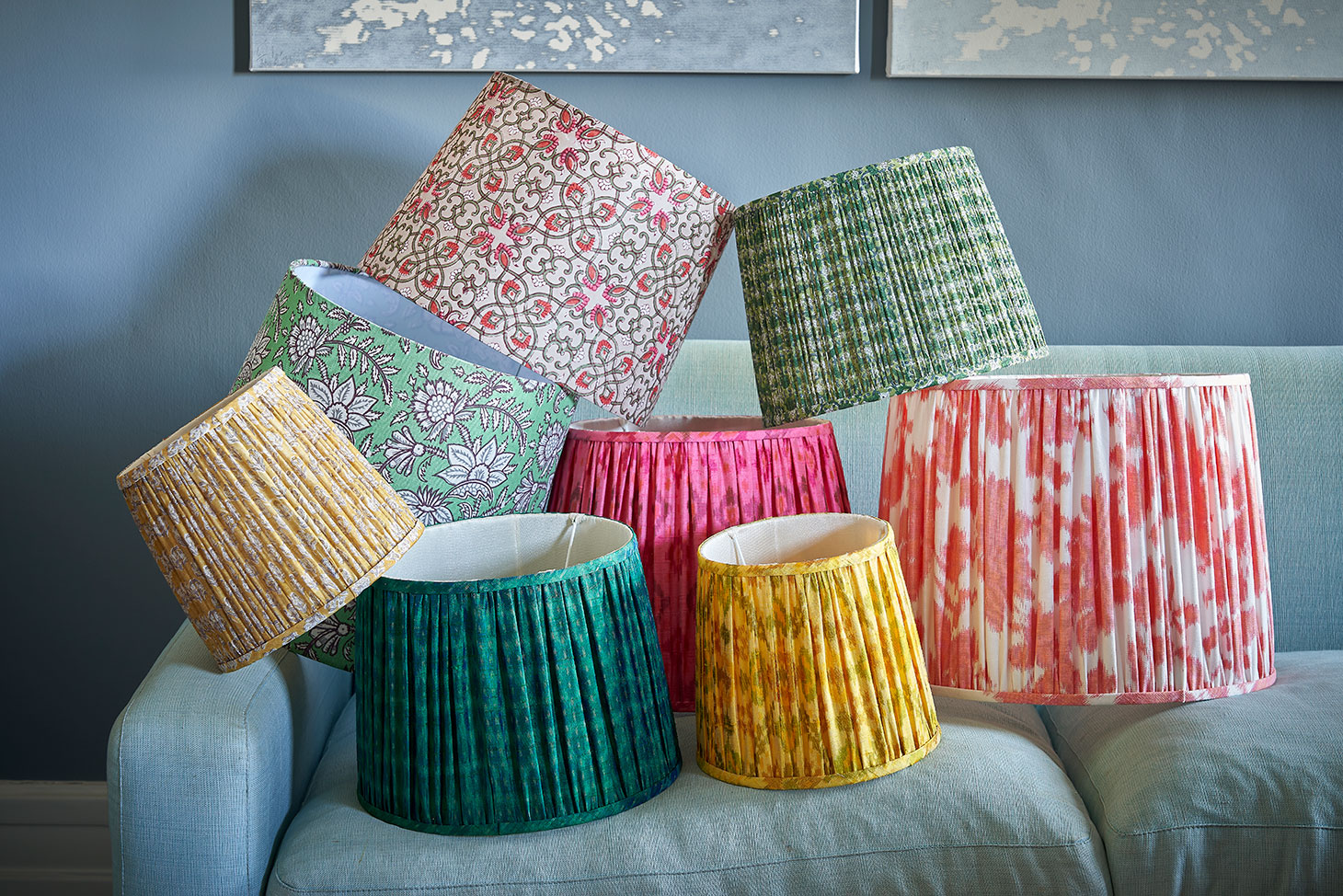 How can No Chintz help?
No Chintz is well experienced in sourcing the perfect lampshade or lighting piece to suit the ambience of a particular space.
When designing living spaces, No Chintz lends its expertise by coordinating with the electrical team to place power points in the most practical positions for lamps. If you have an older home, do not be deterred because often the older homes have a cavity under the floor and there might be the option of installing new power outlets into the floor.
The experts at No Chintz can help with advice on the types of lampshade fabrics best suited, directing clients towards the most practical options for best results. No Chintz have had a specialty lampshade maker on their team for a number of years. The process is entirely handmade from soldering the frame to a combination of sewing and gluing the shade for the best bespoke results.
Call your nearest No Chintz store or complete our custom make enquiry form below. Or visit us in-store in Woollahra, Mosman & Willoughby, Thirroul, Sydney. Find our store locations here.
Mosman: Shop 6, 1-5 Mandolong Road, Mosman NSW 2088 - Phone: (02) 9969 7509
Woollahra: 123 Edgecliff Road, Woollahra NSW 2025 - Phone: (02) 9386 4800
Willoughby: 509 Willoughby Road, Willoughby NSW 2068 - Phone: (02) 9958 0257
Thirroul: 243 Lawrence Hargrave Drive, Thirroul NSW 2515 - Phone: (02) 4268 4963