Custom Curtains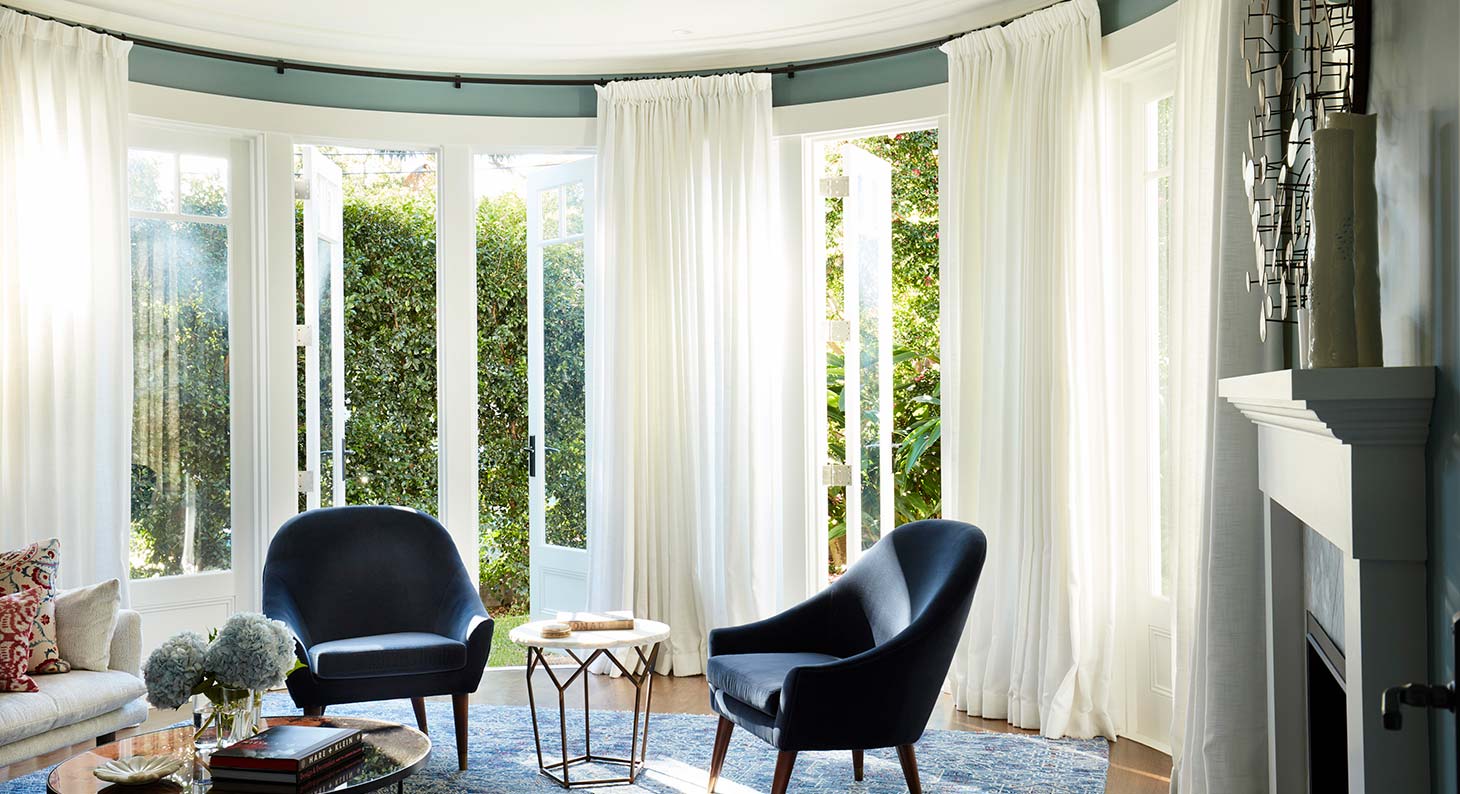 Custom made curtains not only have a practical element, they also bring great style and comfort to a room. Custom curtains have the power to immediately set the atmosphere of a living space, be it modern or traditional. With so many choices existing in fabric, style and hanging methods, the help of experts is necessary if you wish to create professional results.
There is no experimenting with good window treatments as it's an expensive investment which hangs around the room for up to 25 years!
We are experts at creating beautiful custom curtains, extremely well made with professional consideration for fabric, style and installation.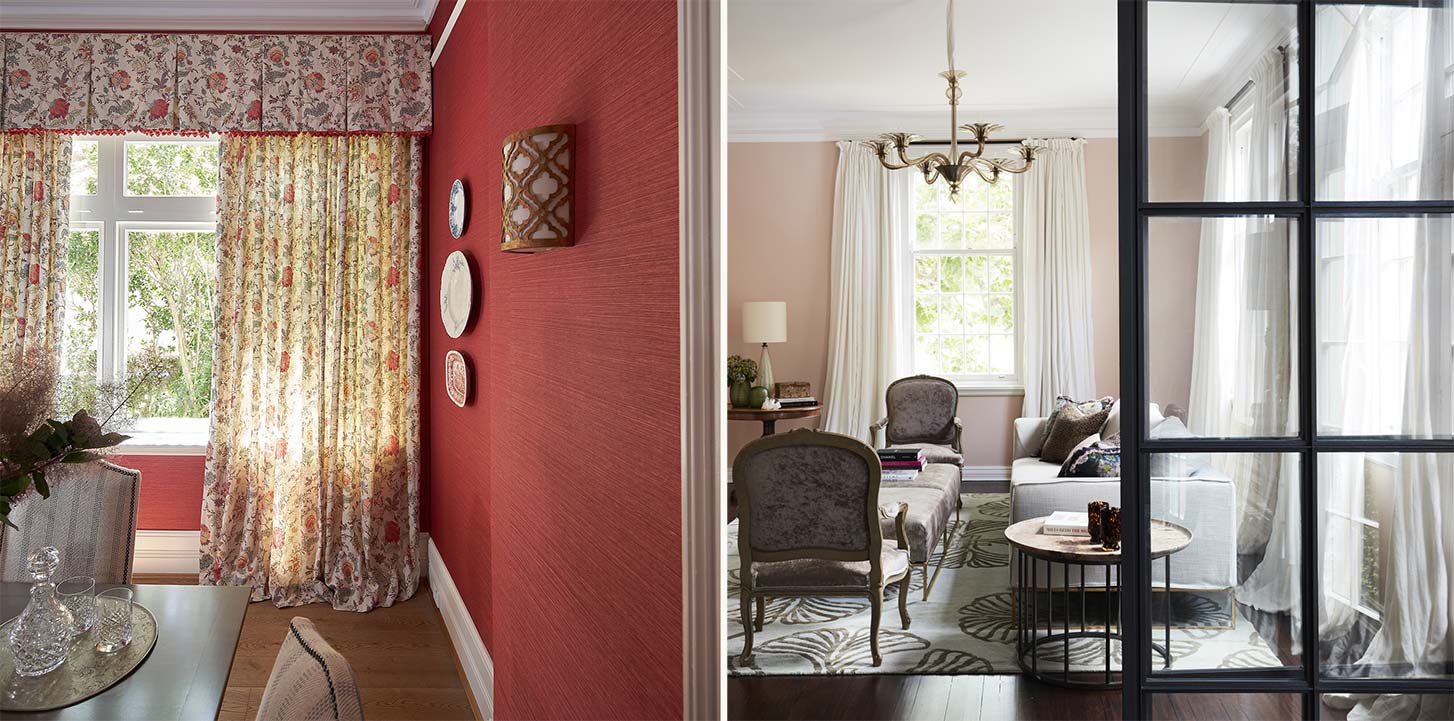 Coordinate your home with custom curtains
At No Chintz, we can help you create the mood you want for a bedroom, living room or study with bespoke window furnishings made to your design brief. Our team offers complete onsite check measures and style checks to ensure what you have chosen works for your home.
Choose to unify your home with contemporary and consistent drapery throughout or create the feeling of distinct liveable spaces with custom-made curtains in a range of colours, prints and textures.





The finest quality fabrics at your fingertips
Our team has scoured the globe to source luxurious and designer curtain fabrics of the highest quality and original designs. The selection of fabrics we offer range from simple, modern and opulent to handmade and unique. We also offer our own unique range of specifically coloured and woven textiles to suit the Australian style and climate.
We love nothing more than to help our clients create a custom interior which is unique to their home and style. No matter how big or small the project, at No Chintz, we'll help you find the solution.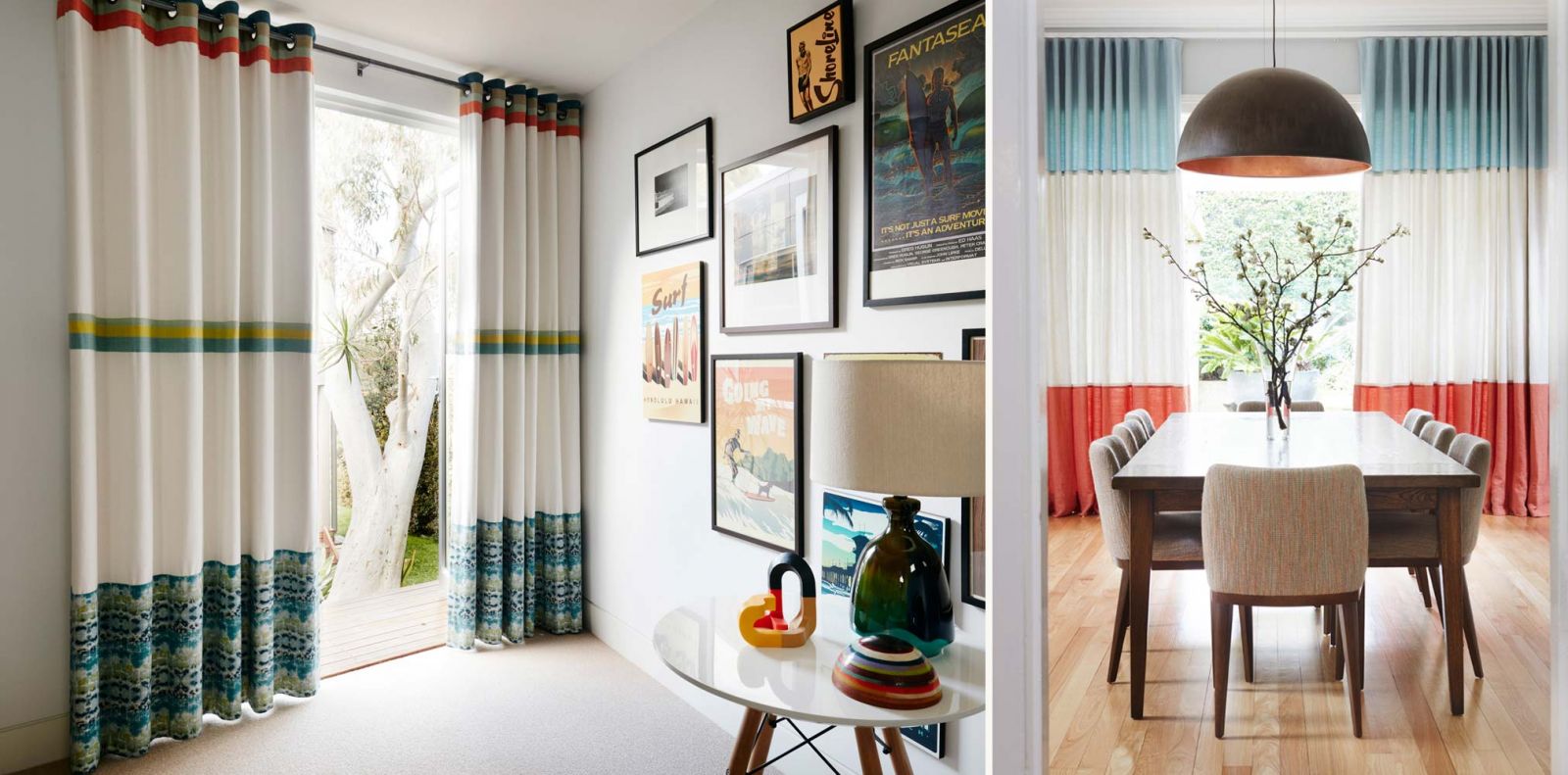 Talk to us about creating custom-made curtains for any window or space
Whether you want to update your windows with some fresh custom-made curtains or even divide spaces with fabric panelling that can redefine a space, our bespoke decorating services are there to help you. From fabric selection and matching soft furnishings to manufacture and delivery, we'll be there every step of the way. To begin your interior decorating dreams, contact us today or complete our custom make enquiry form below. Or visit us in-store in Woollahra, Mosman & Willoughby, Thirroul, Sydney. Find our store locations here.
Mosman: Shop 6, 1-5 Mandolong Road, Mosman NSW 2088 - Phone: (02) 9969 7509
Woollahra: 123 Edgecliff Road, Woollahra NSW 2025 - Phone: (02) 9386 4800
Willoughby: 509 Willoughby Road, Willoughby NSW 2068 - Phone: (02) 9958 0257
Thirroul: 243 Lawrence Hargrave Drive, Thirroul NSW 2515 - Phone: (02) 4268 4963