Custom Dining Chairs & Slipcovers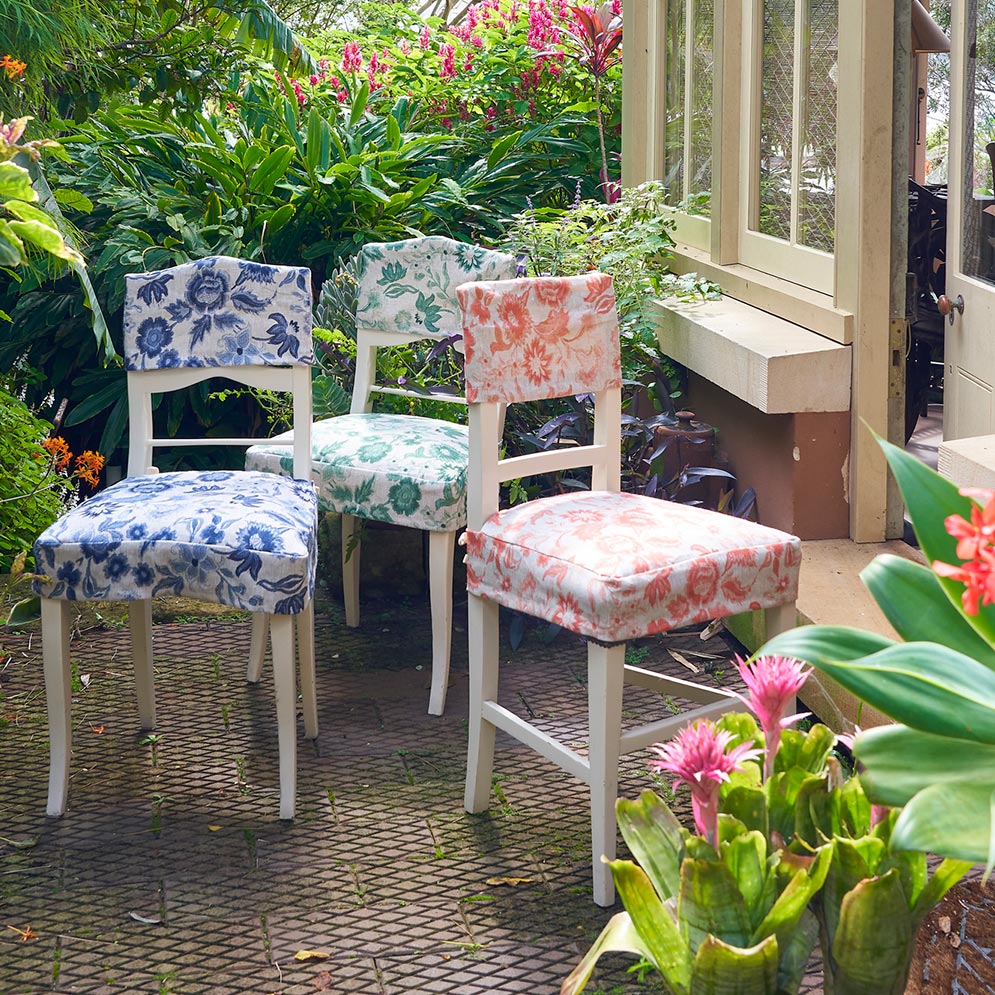 Dining chairs can have fabric on them in a variety of styles:
There is the fully upholstered chair which includes the back, seat and even the arms.
There is the partially upholstered chair, where the seat and arms might be upholstered but the back may be timber; there is the dining chair which might have an upholstered 'drop in' seat, and then there is a tied on upholstered seat.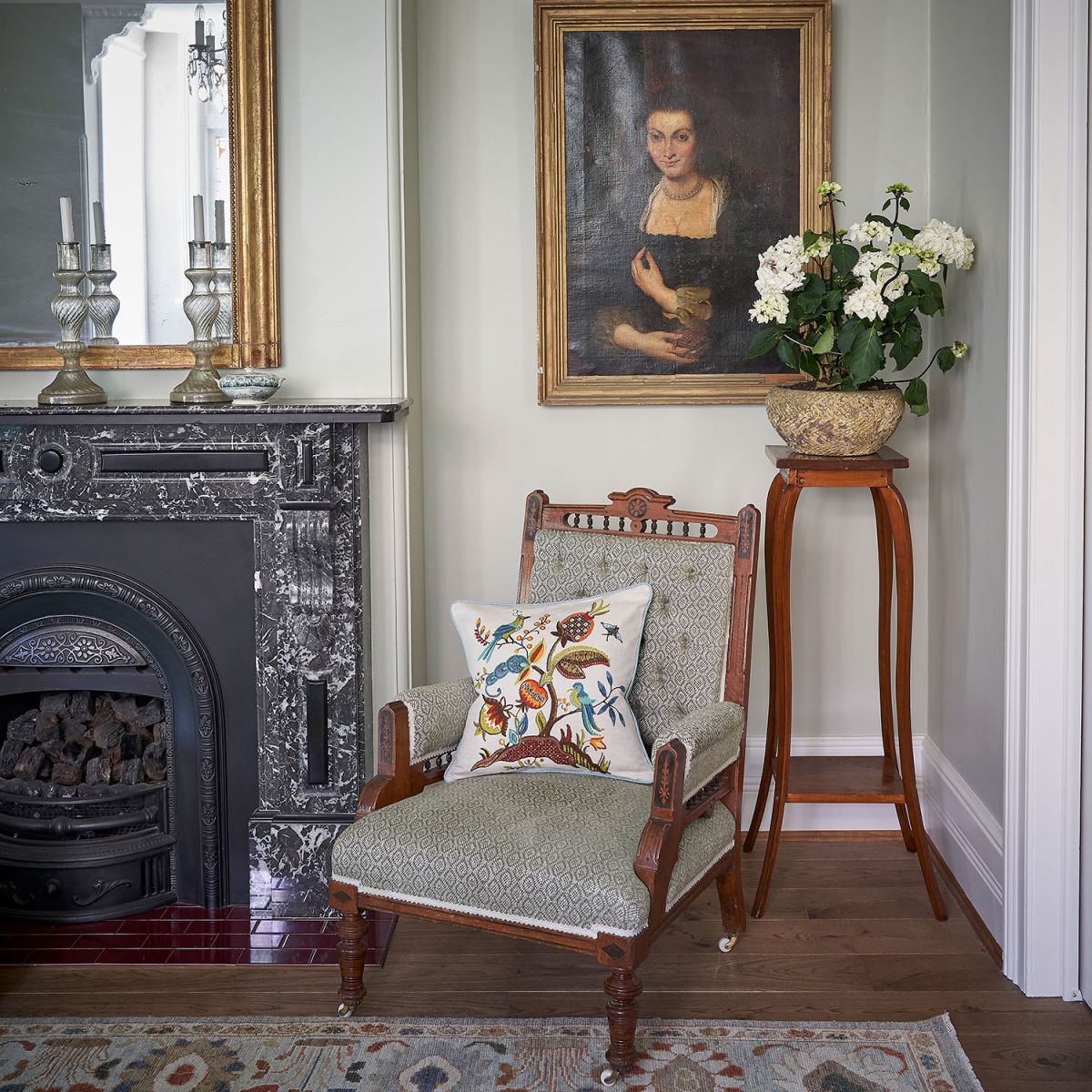 Almost any type of fabric will work on a dining chair.
Depending upon your own personal style and the feel of the room it will be in, the sky is the limit.
Contemporary looking chairs will benefit from a plainer fabric in a textured weave, and either coloured or neutral.
A more traditional room or one with a more eclectic feel can take a more colourful or directional fabric, rich and interesting, like an ikat.
Dining rooms can often have a fairly 'flat' feel, the space being energized by the people who are brought into it. The diners provide the atmosphere. If it is a room with cornicing and other architectural detail, then stronger colours and patterns will keep the detailed interest of the room afloat.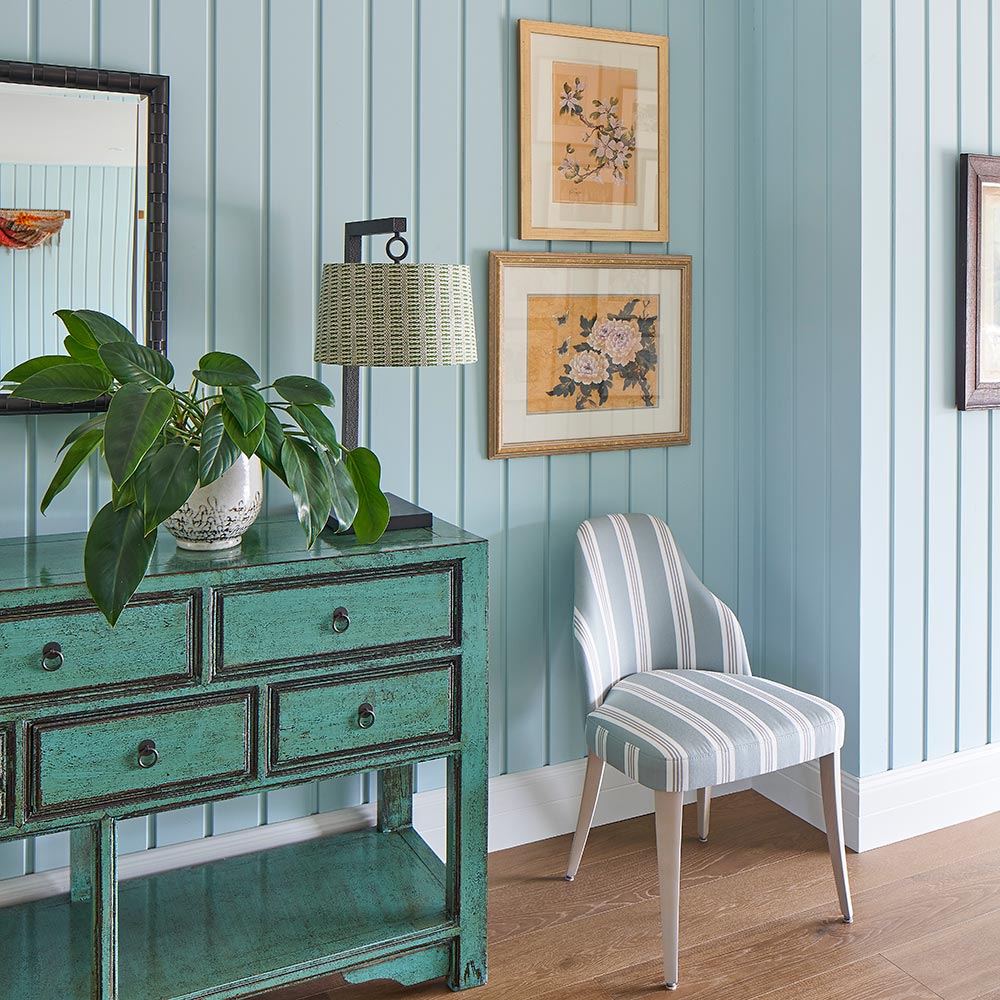 A drop in seat should use smaller, more traditional patterns and colourways that relate to the rug, the curtains or the wallpaper and a good quality fabric will last the distance.
For a dining room getting high frequency wear, an efficient way of protecting the chairs from sticky marks and spills is to use a high performance fabric which only requires a spray and wipe for most accidents.


The alternative is a custom slip cover which can be easily laundered, and popped back on the chair again. For your very own bespoke slip covers look no further than a No Chintz store near you for a full range of dining chair upholstery, and slip cover fabrics.
To discuss custom dining chair upholstery or to get slips covers made for your chairs, contact us today or complete our custom make enquiry form below. Or visit us in-store in Woollahra, Mosman & Willoughby, Thirroul, Sydney. Find our store locations here.
Mosman: Shop 6, 1-5 Mandolong Road, Mosman NSW 2088 - Phone: (02) 9969 7509
Woollahra: 123 Edgecliff Road, Woollahra NSW 2025 - Phone: (02) 9386 4800
Willoughby: 509 Willoughby Road, Willoughby NSW 2068 - Phone: (02) 9958 0257
Thirroul: 243 Lawrence Hargrave Drive, Thirroul NSW 2515 - Phone: (02) 4268 4963