Custom Pelmets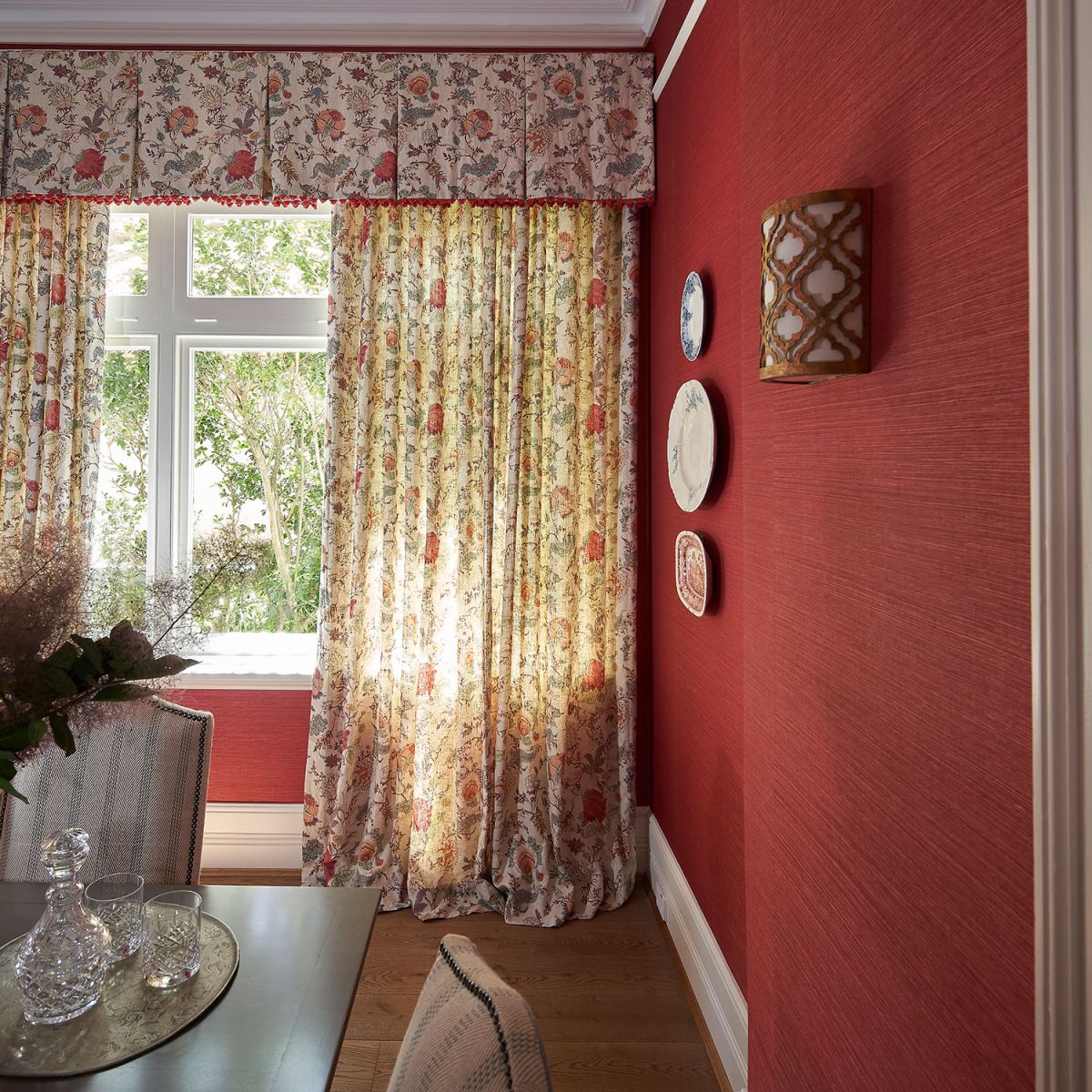 A pelmet is a framework covering to hang over the top of blinds or curtains. As simple and plain as you like it to be or, cut and shaped with swags and tails, pleated, and padded in almost any selection of materials. In fact, the sky's the limit.
Why a custom pelmet?
Custom made pelmets hide the mechanisms of the blinds and curtains as well as the tracks. With a custom pelmet, you are not constrained to one layer of window covering, in fact, you could have a blind, some sheers and then a statement bespoke fabric all hanging from the same window with a totally neat finish because the various mechanisms for operating each layer is hidden behind a pelmet made specially to allow for all the hardware and tracks.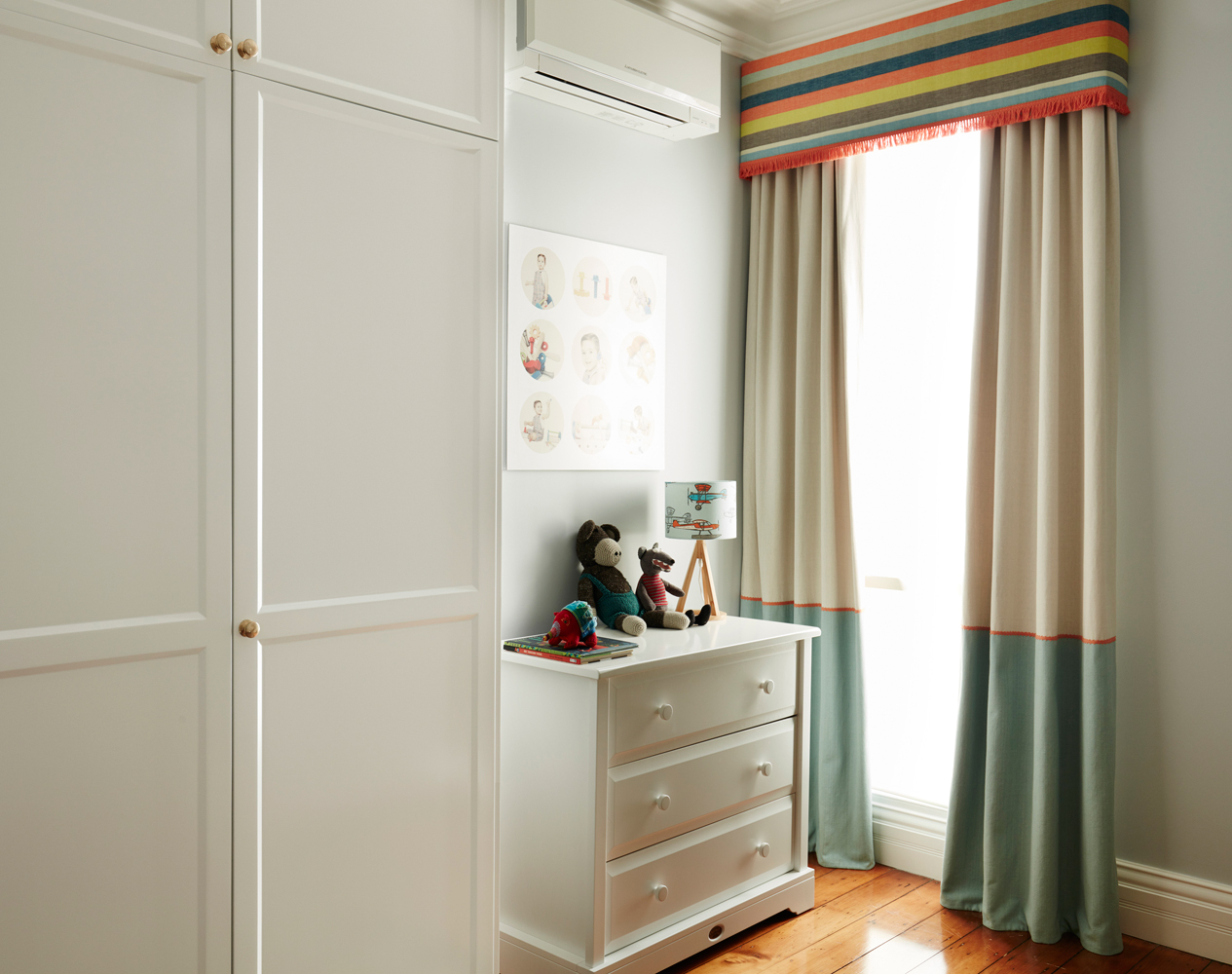 Helpful uses of a pelmet:
Made to order pelmets are an efficient means of blocking out all light in a room. If you want a really darkened room, a pelmet will stop light drift.
Pelmets are great for children's bedrooms, especially with long summer evenings of daylight, parents may want to control the light in children's rooms.
In order to keep warm air within a room in colder climates, a pelmet will trap air from escaping up to the ceiling and provide a good barrier between the drapes and the windowpanes.
If there is a big gap between the top of the window and the ceiling, one can push your custom curtains further up and make the windows look a bit taller by raising the height of the pelmets.
Pelmets are a great way for creating height and grandeur.
They can be very useful to disguise different height windows; a uniformity can be introduced by placing pelmets at all the same height.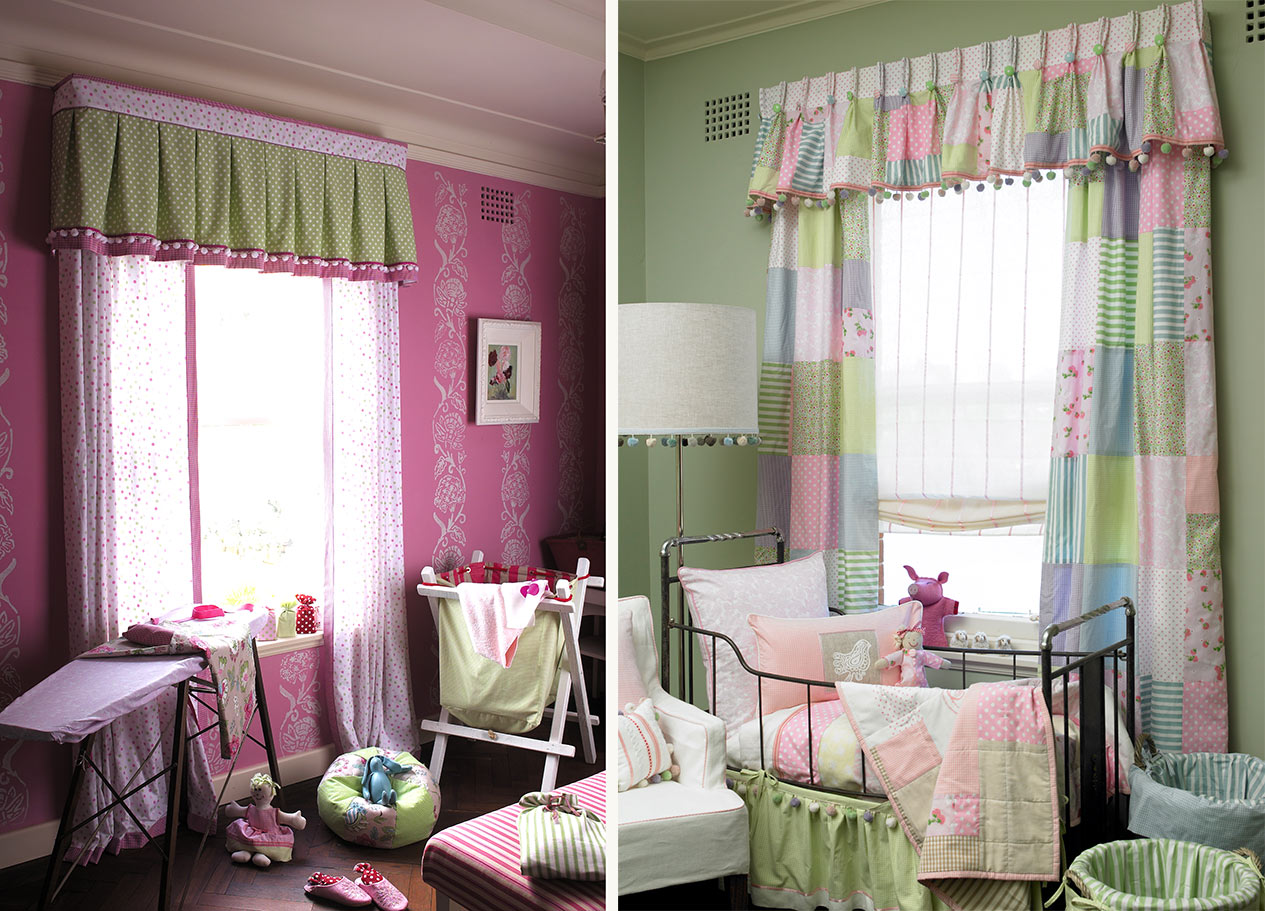 Can No Chintz assist you with custom pelmets?
No Chintz has the experience and the expertise to create whatever look the client might be going for.
While some may think that pelmets are old fashioned, Chrissie at No Chintz says that on the contrary, pelmets can provide a streamlining effect on a well-considered, beautiful interior space, especially one that has gone to the trouble of using custom window furnishings.
Pelmets can set the tone for the style of the room.
If you'd like to add some movement and a bit of drama to the pelmet, swags, faux blinds, a curved and carved stained or gilded wood pelmet - it is only limited by your imagination, sense of drama, style and fun.
We are here to entertain any of your ideas and suggestions, or help you come up with solutions which will work perfectly for the décor of the room in question. Just pick up the phone and contact one of the friendly and experienced interior specialists for a chat, complete our custom make enquiry form below or visit your nearest No Chintz Sydney fabric store to discuss your custom pelmet needs:
Mosman: Shop 6, 1-5 Mandolong Road, Mosman NSW 2088 - Phone: (02) 9969 7509
Woollahra: 123 Edgecliff Road, Woollahra NSW 2025 - Phone: (02) 9386 4800
Willoughby: 509 Willoughby Road, Willoughby NSW 2068 - Phone: (02) 9958 0257
Thirroul: 243 Lawrence Hargrave Drive, Thirroul NSW 2515 - Phone: (02) 4268 4963