Curtains or Blinds: Which Is Better For Me?
Date Posted:1 April 2022
Curtains or blinds? The age-old question often has us pondering... Chrissie goes through 8 key factors to carefully consider when selecting your window furnishings.
Q. Which should I choose curtains or blinds?
Chrissie: Throughout my years of decorating, I've often seen curtains and blinds used inappropriately or not used at all when they could significantly improve a room. Soft furnishings, especially window treatments, can be an investment in your home and as such should be carefully considered.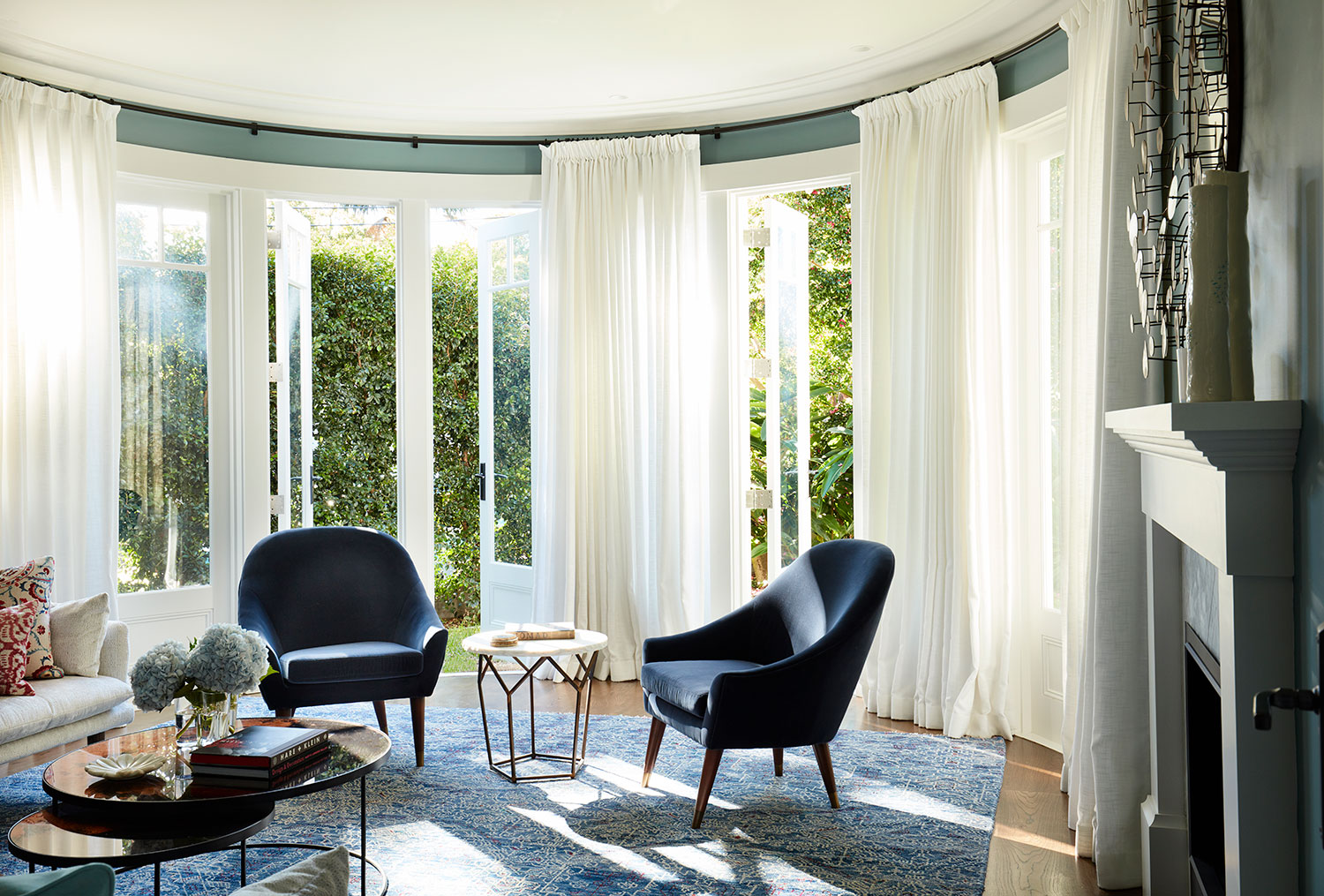 What factors affect which window treatment to use?
1. Consider the size of the room
Large living and dining rooms and bedrooms can often look better with full length curtains, either lined or sheer. Smaller rooms are often better suited to blinds.
We expect more efficient performance from our domestic environments as we spend more time at home.
2. The light control needed
Is it a bedroom that needs complete block out or a darker room needing privacy but plenty of natural light? It's difficult to tick all the boxes with one treatment alone. Bedroom windows often need two layers, one for filtering light and giving privacy during the day, the other to block out light in the evening and early morning.
Curtains are always best if you're looking for complete light block out. Fitting them into a pelmet or recess will prevent light from escaping from the top. Wall to wall curtains provide serious hotel grade darkness. Lined blinds will block out light through the body of the blind but will always have some light drift from the sides and base.
Window treatments in living rooms need to be carefully considered, especially when they double as a media room.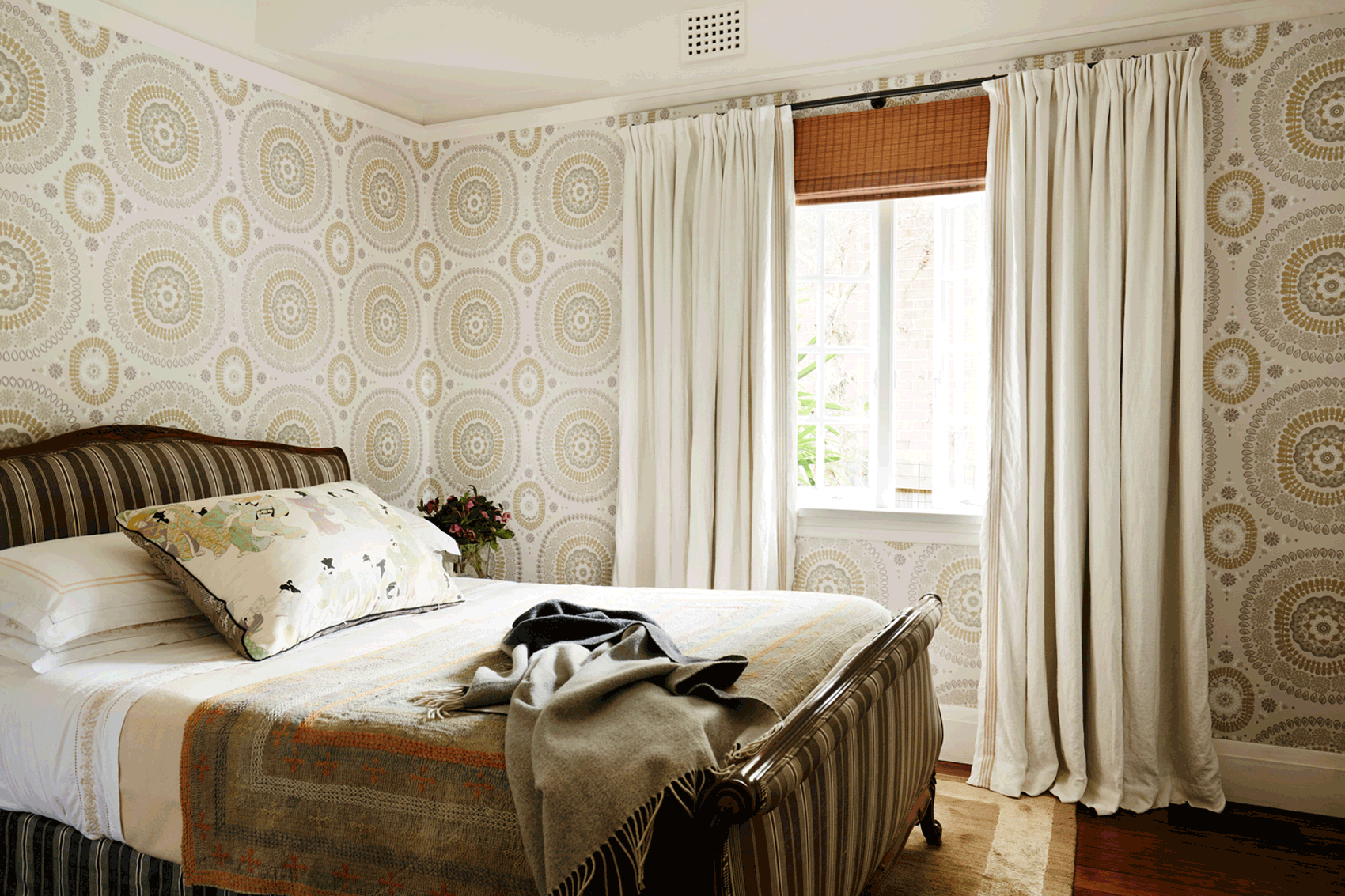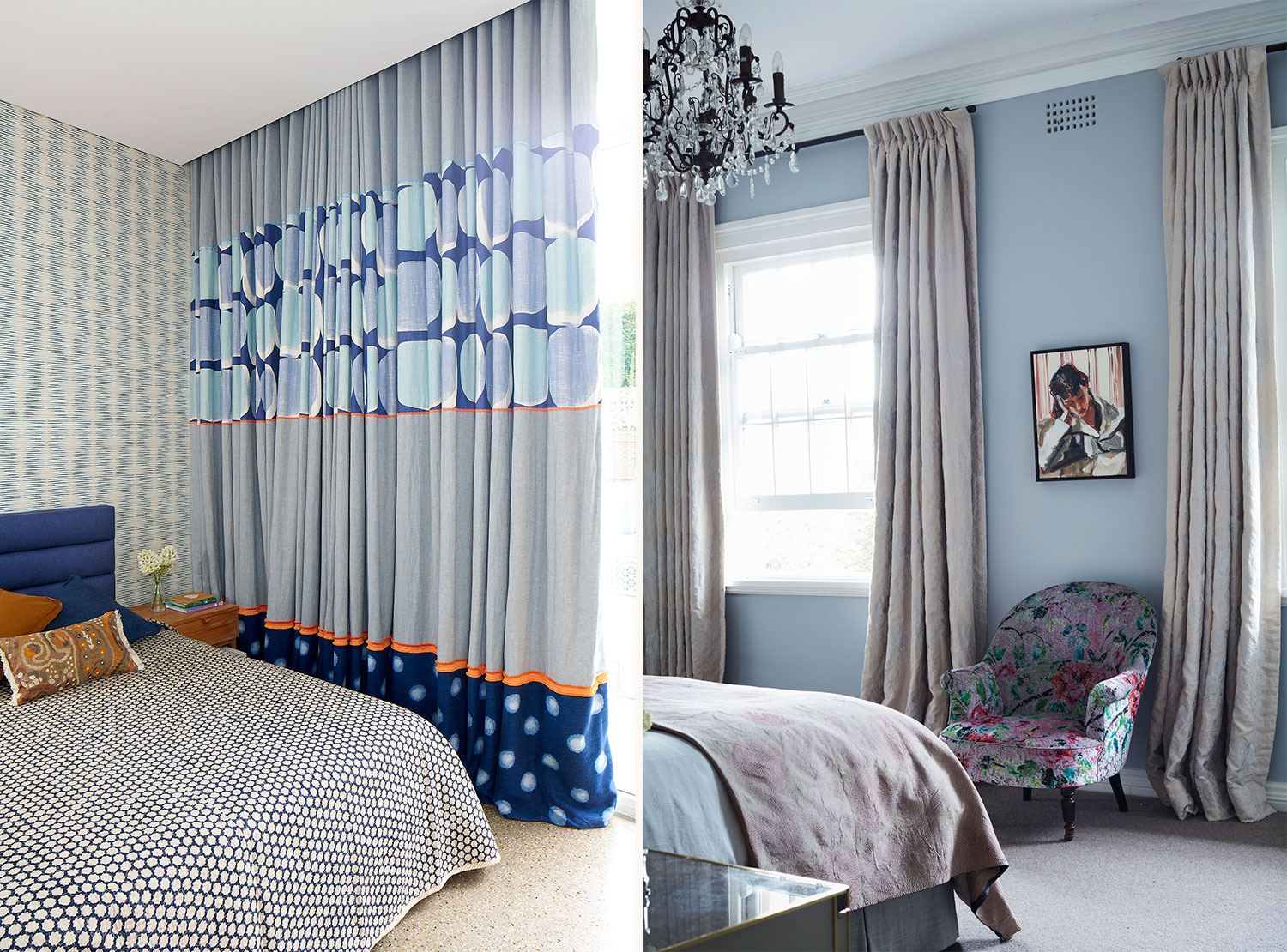 3. The furniture placement
Place your furniture before deciding on curtains or blinds. Blinds work best where there is a desk, bed or sofa under the window. I would never specify sill length curtains, they look neither here nor there. A blind is a much more aesthetically appealing option.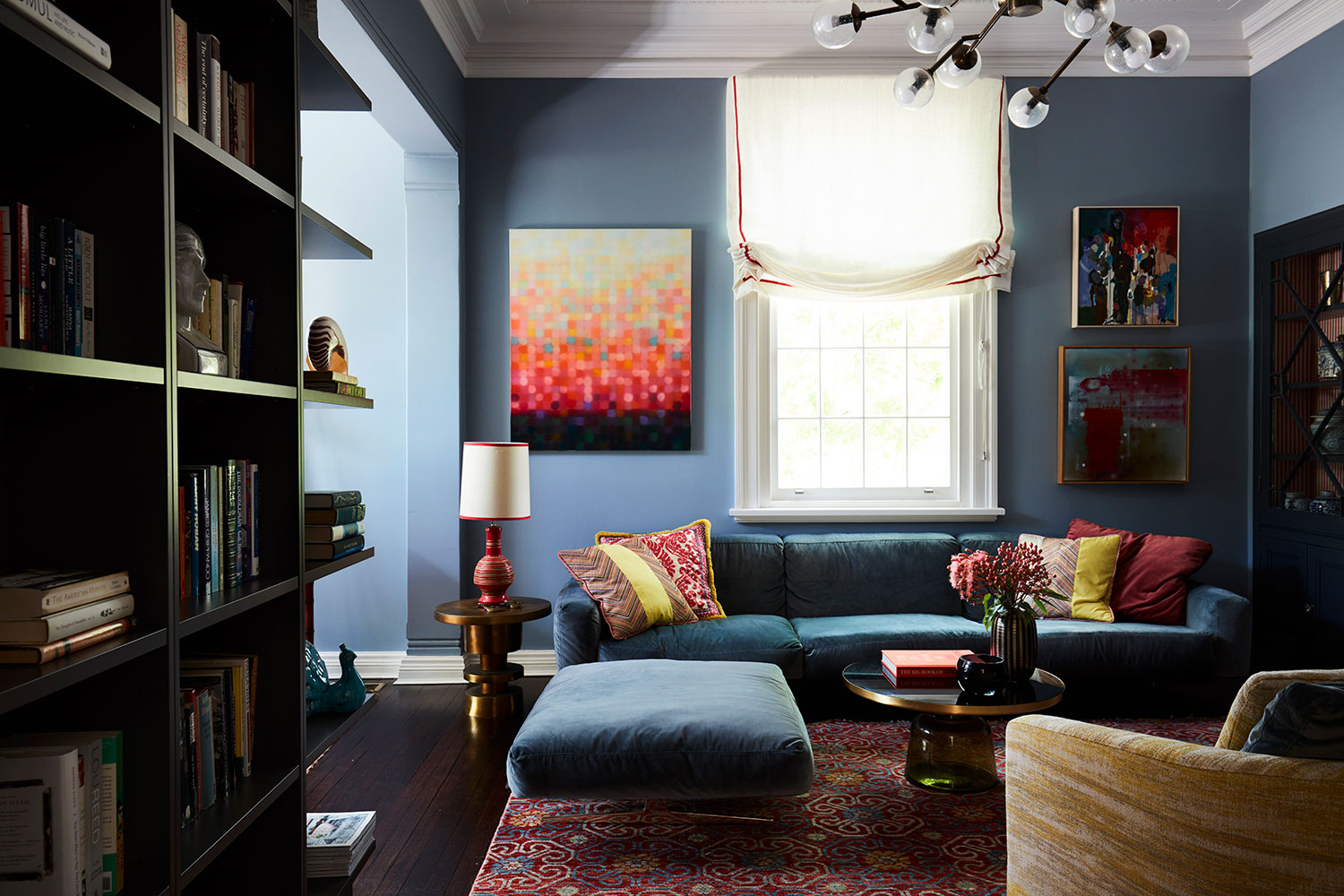 4. The size and type of window
Classic double hung windows or French doors are the super models of the window world! Curtains and blinds look great on both.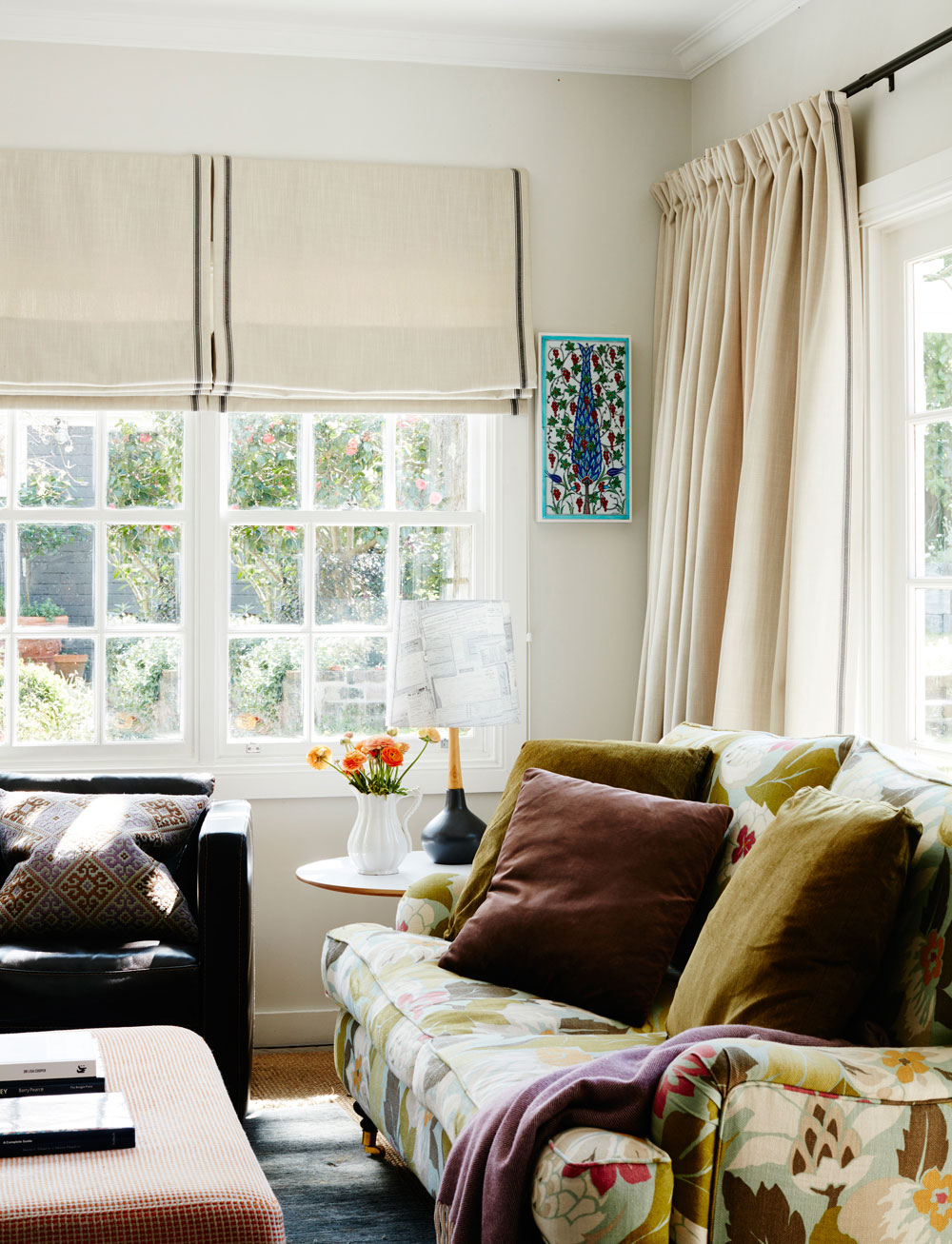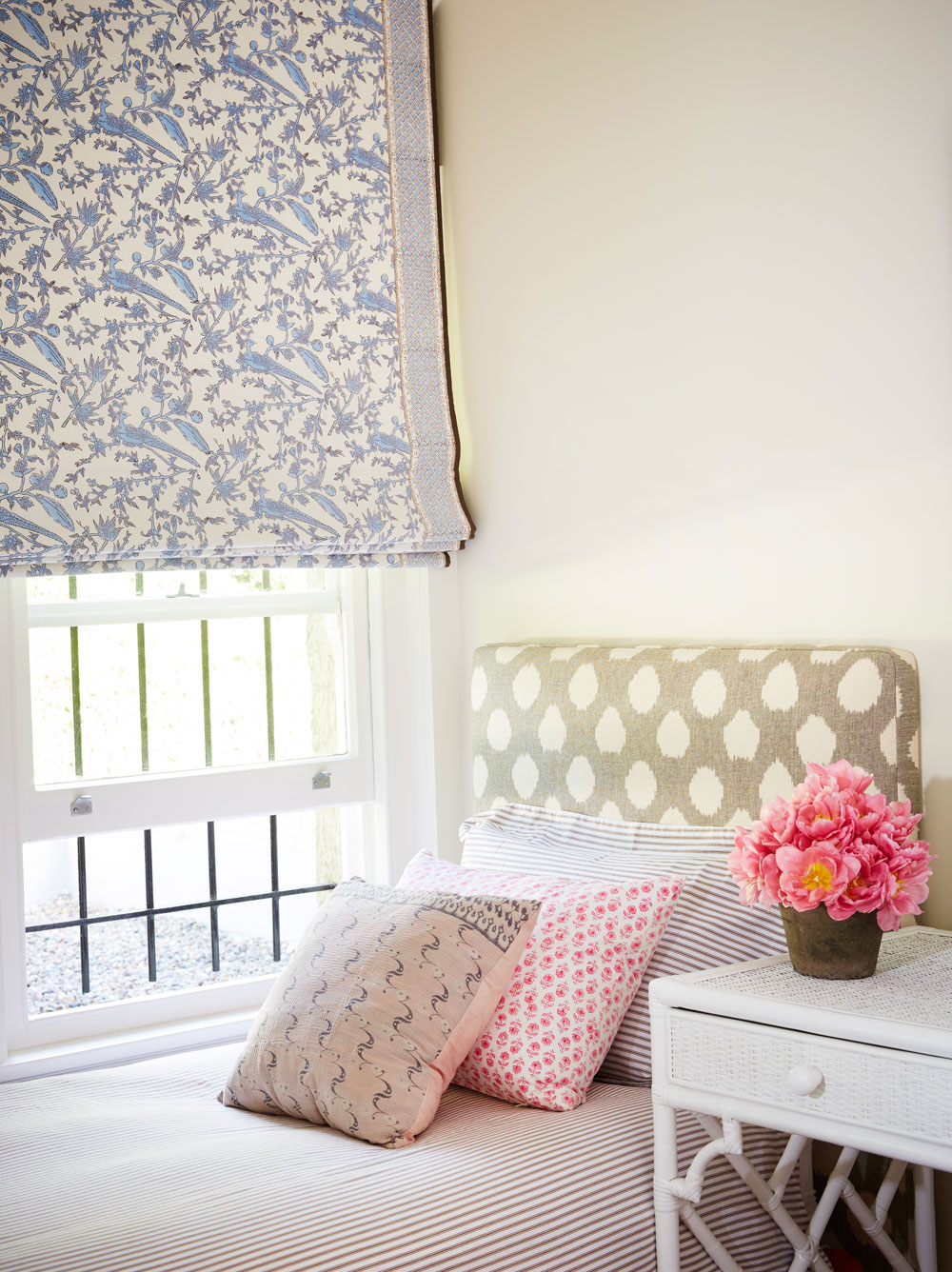 Large frameless walls of glass need to be considered carefully. If it's a new build it's often helpful to discuss window treatments with your designer or architect during the planning stages. Discuss where the curtain hardware will be fitted and where curtains will stack when open.
With extremely wide windows, the best trick is to find a pattern which pushes the fabric upwards, something that moves the eye upwards. With very wide and tall windows, I like to recess the track into the ceiling to take it to the full height for the extra drama and elegance.

You can break down that vast width by having three sections of fabrics. This helps to create separate vistas and it pushes the eye upwards to follow the pattern of the fabric- a stripe works well in this instance.

It is very important that the curtains on wide windows touch the floor. A single drop will ensure that there is no other horizontal line as the intent is to create a vertical illusion for balance with the wider window.
Narrow windows near the ceiling in bedrooms can often be difficult to address and can cause issues if the light cannot be controlled.
When dealing with existing windows, aim to have everything at the same height. Where possible, curtains should stack off the window and blinds, especially Romans, should stack above the glass. Rods should be fitted higher than the top of the window and extend out onto the wall to create a visually larger window.




5. Roman vs Roller Blinds
Romans are my choice of block out blind. Roller blinds can be more cost effective but can be problematic and are visually unattractive. Well measured and well made roller blinds and roman blinds are a satisfying and neat solutions for certain windows and even French doors. If you don't have space for curtains or there is furniture placed under the windows, go with blinds. If you want your window areas to remain contained without billowing panels of fabric surrounding the area, then blinds are the solution.



6. Insulation
Lined curtains are great for keeping a room warm or cool.
A pelmet will give you much more light and heat control. It has been proven that if it is hot outside, a curtain hanging off a pelmet will protect the interior in a much more efficient way than just a track or a pole. A track or a pole allows the heat to rise above the curtain and flow back into the room. A pelmet will trap the rising heat for a room trying to maintain warmth and push it back into the room. Similarly, hanging a pelmet above the window line will prevent heat entering the window and creeping in across the ceiling.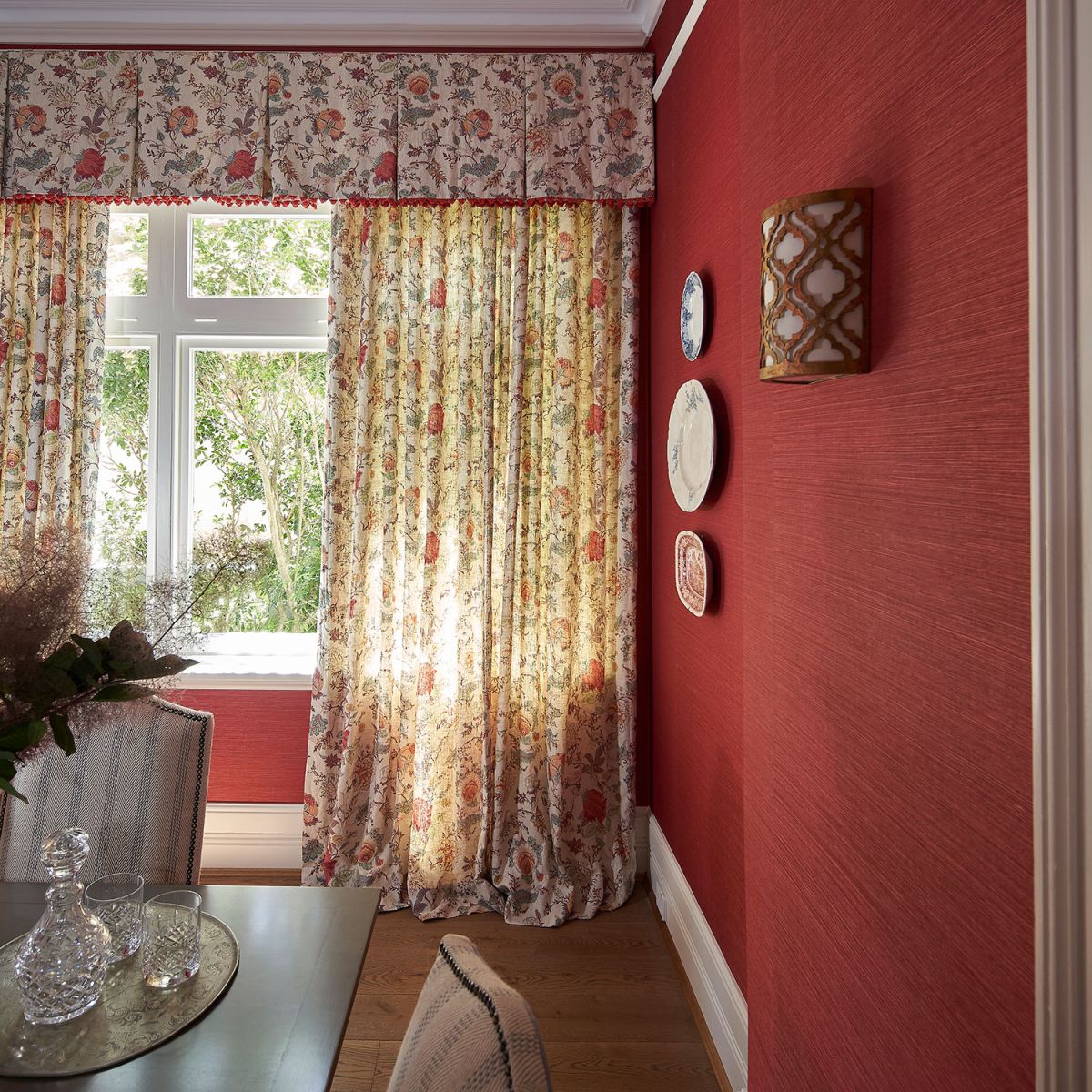 7. Children's Rooms
Can often be tricky especially when they are small. Curtains will give better light control but blinds may be more practical in a smaller space. If you decide on a blind, have it made longer and wider than the window to minimise light drift. Curtains are best installed close to the ceiling or better still, with a pelmet above to stop light from escaping.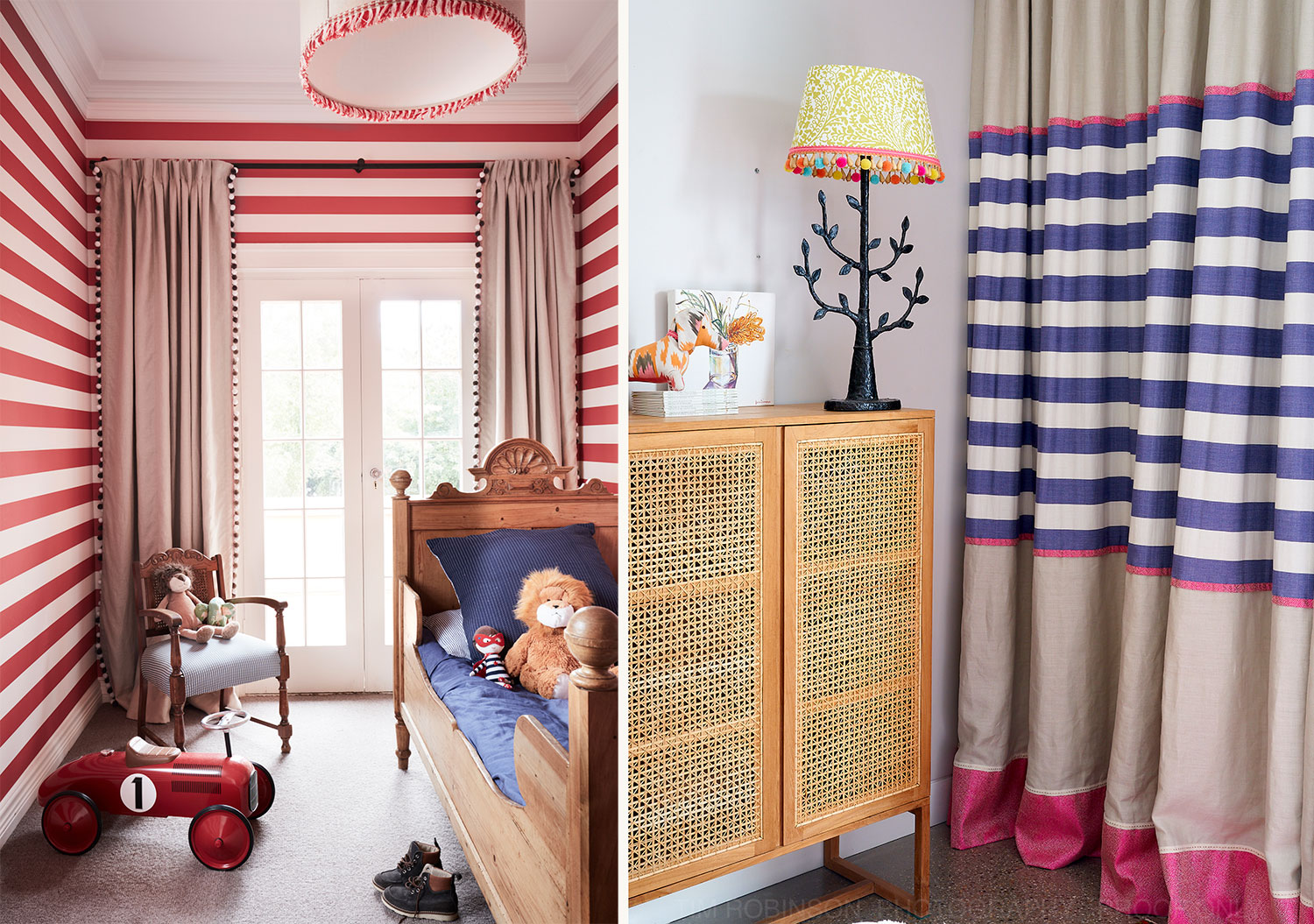 8. Lining your curtains or blinds
Australia's sun is incredibly harsh on textiles. At No Chintz, we always check the direction a window faces so we can recommend the appropriate fabric and lining. We only use linings that can be attached to the face fabric, never pre-coated fabrics which will delaminate over time.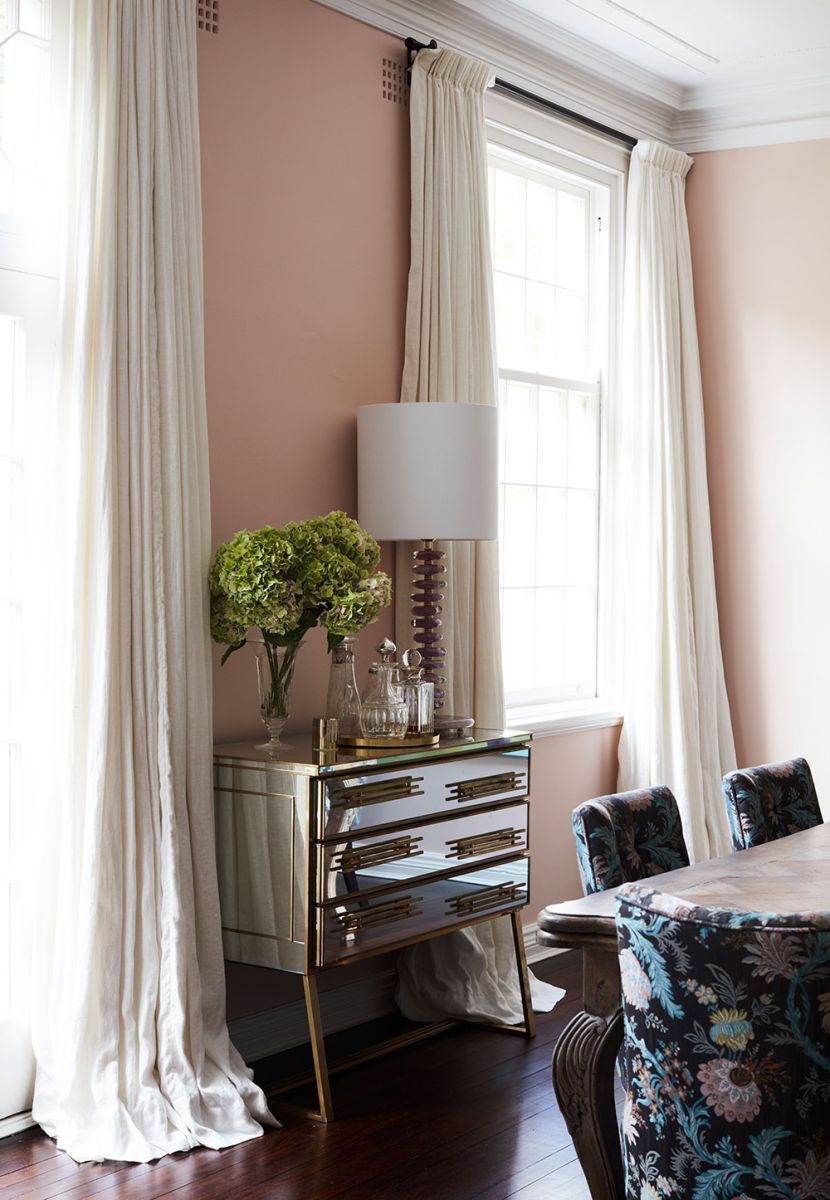 9. COST AND LONGEVITY

Curtains will last anything from fifteen to twenty years. In some cases, well made and well cared for curtains can last even longer. In considering curtains, it is not just about the fabric: it is a combination of the fabric, how you make them, how you treat them and what you hang them from.

Considering that your curtains can last that long (we don't even have cars or beds which go that long) you're really paying for quality and performance to last the distance.
If you're looking at having curtains or blinds made, pop into one of our stores and have a chat to the staff or complete our custom make enquiry form. We can provide you with a comprehensive DIY measuring sheet so we have all the information we need to advise you on the best treatment/s for your window/s. A few photos of the window are also helpful.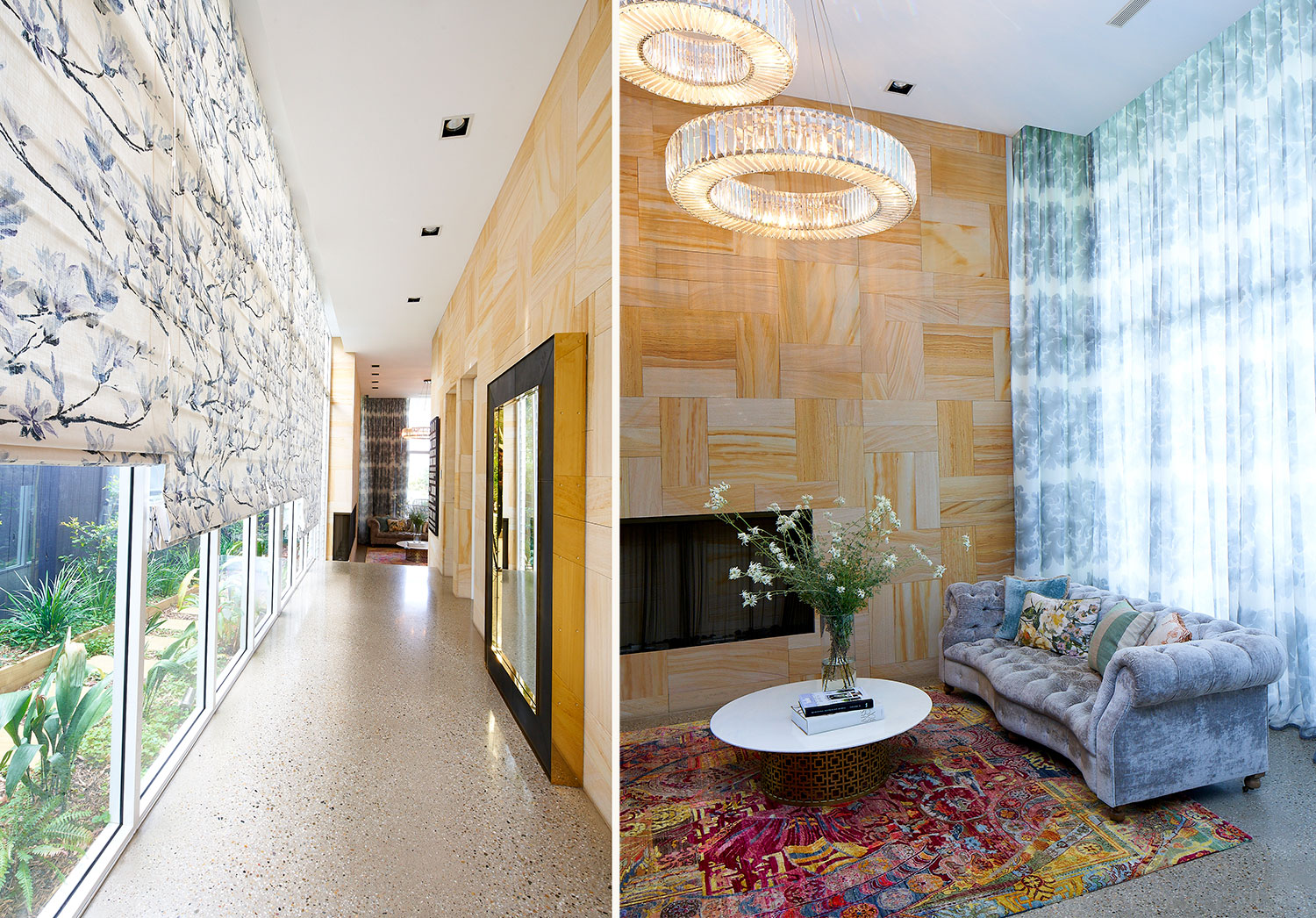 ---
Leave a comment