Bellevue Hill House
Date Posted:10 March 2020
In this post we step inside our clients Bellevue Hill home which No Chintz had the pleasure of collaborating with Weir Phillips Architects.
As a special treat, we are taking a peek into this stunning home which No Chintz had the pleasure of collaborating with Weir Phillips Architects. With extensive experience working on the east coast of the United States, the architect Robert Weir was able to bring into play that vernacular into a challenging curved and sloping site.
No Chintz's Chrissie Jeffrey worked with Robert from the inception of this project to deliver an integrated and harmonised home for a young family. The interiors allow the owners to personalise the home as they grow with furniture and artwork purchased in years to come.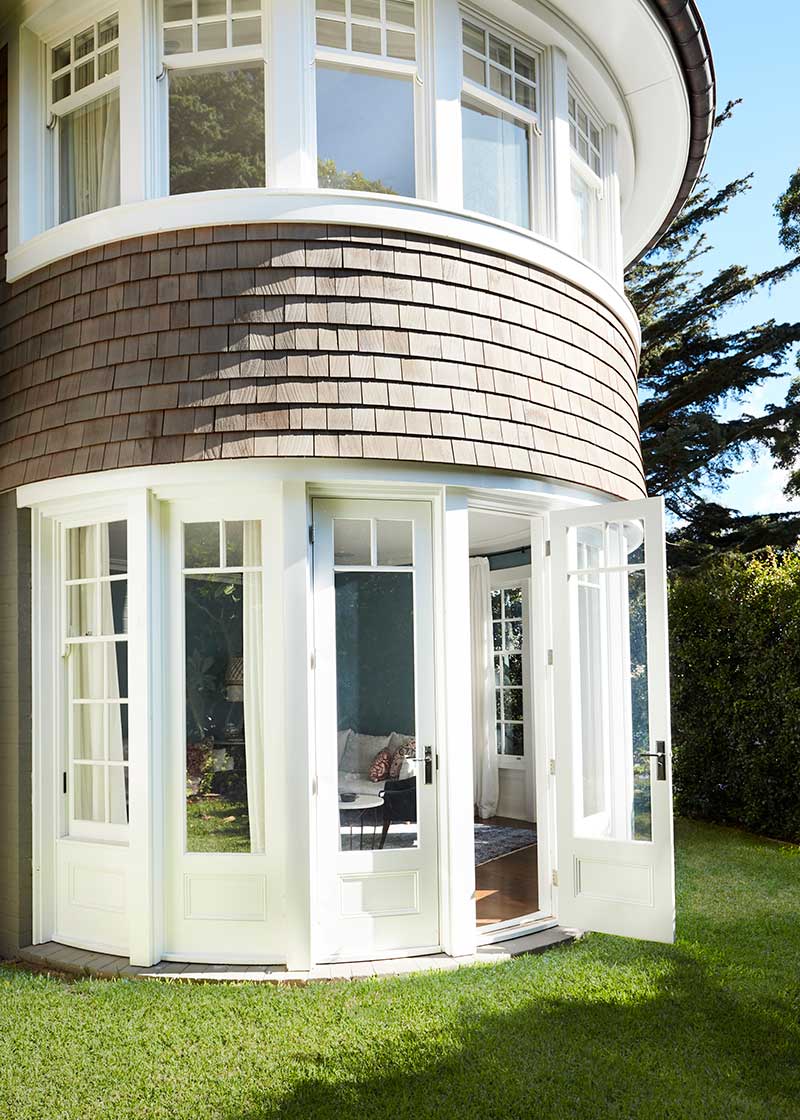 Chatting with both Robert and Chrissie, it was clear that the success of this project lay in the open and clear channels of communication between architect, interior decorator and client.
From Robert's perspective, the role of No Chintz was crucial in terms of advice beyond colours and furnishings, and further on placement of furniture, hanging pictures on walls, and the thematic structures of various spaces and how they came together harmoniously.
No Chintz takes pride in making historical and cultural references where appropriate, based on extensive research and a lifetime of experience. This beautiful home is a fine example of that.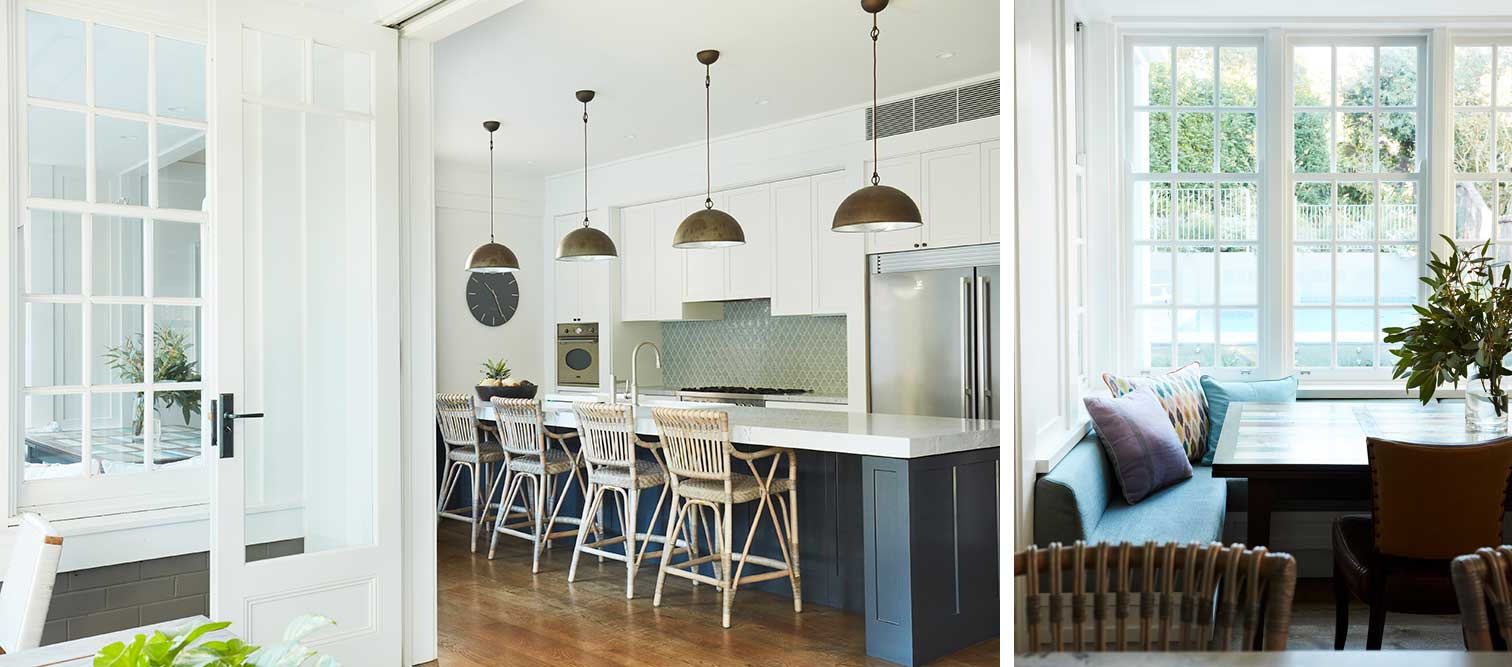 Stepping through the front door, it is as if you've arrived at a gracious east coast home in North America. The pale grey-blue interior walls, framed by crisp white trim, hardwood floors and high ceilings are pulled together with furnishings which are comfortable, understated and luxurious.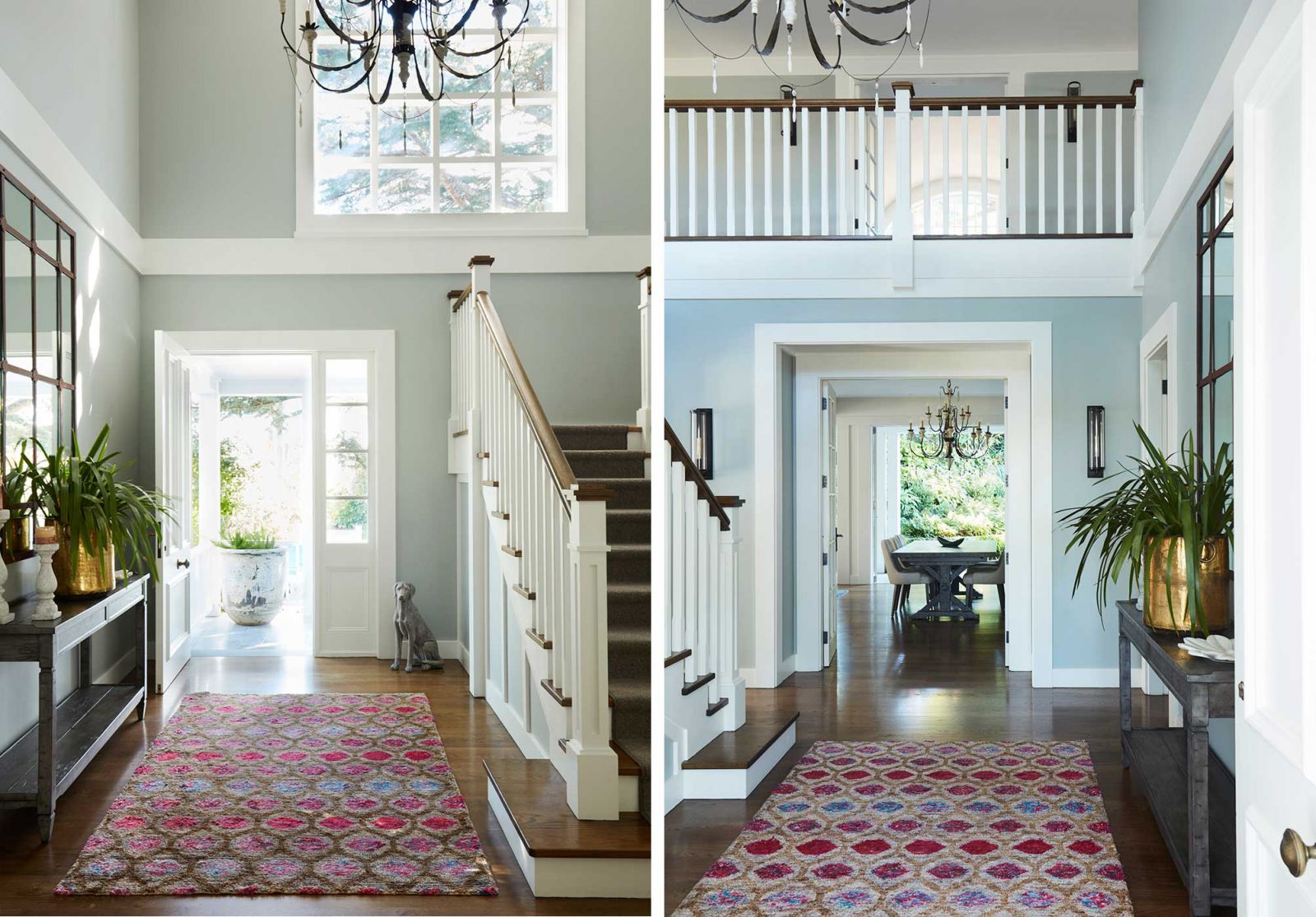 The serene blue of the walls are further expressed in a floor rug, a pair of upholstered chairs and a painted sideboard at the end of a corridor.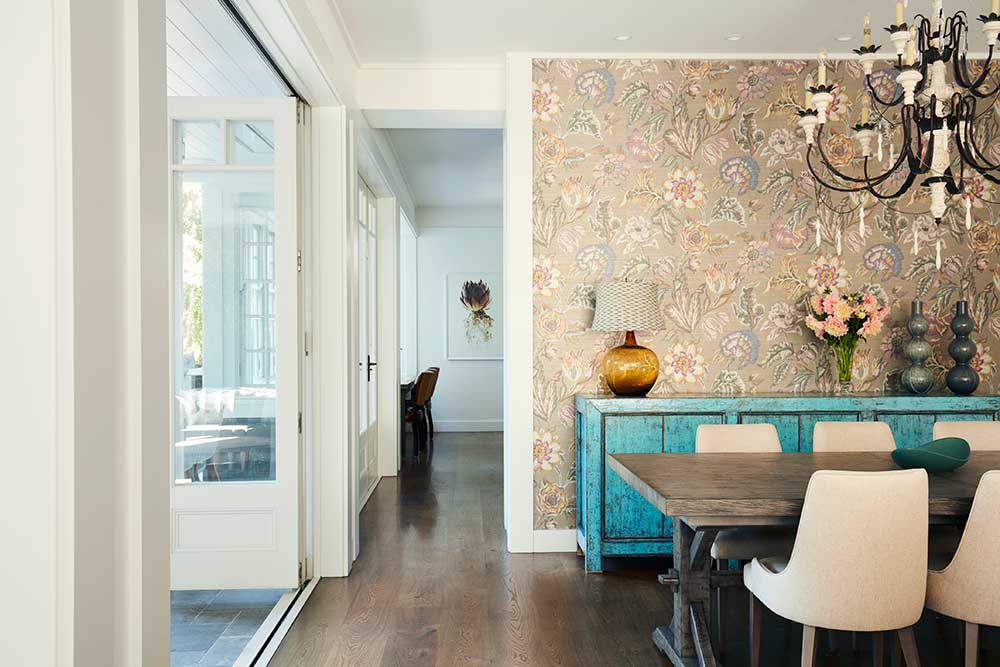 Accents of tan, pink and a deeper cerise found in hallway runners, cushions and an ottoman, punctuate the layers of blue and white. Framing this serenity at the large, beautifully framed windows and French doors are floaty, sheer curtains. The tall spaces give gracious flow to the No Chintz drapery.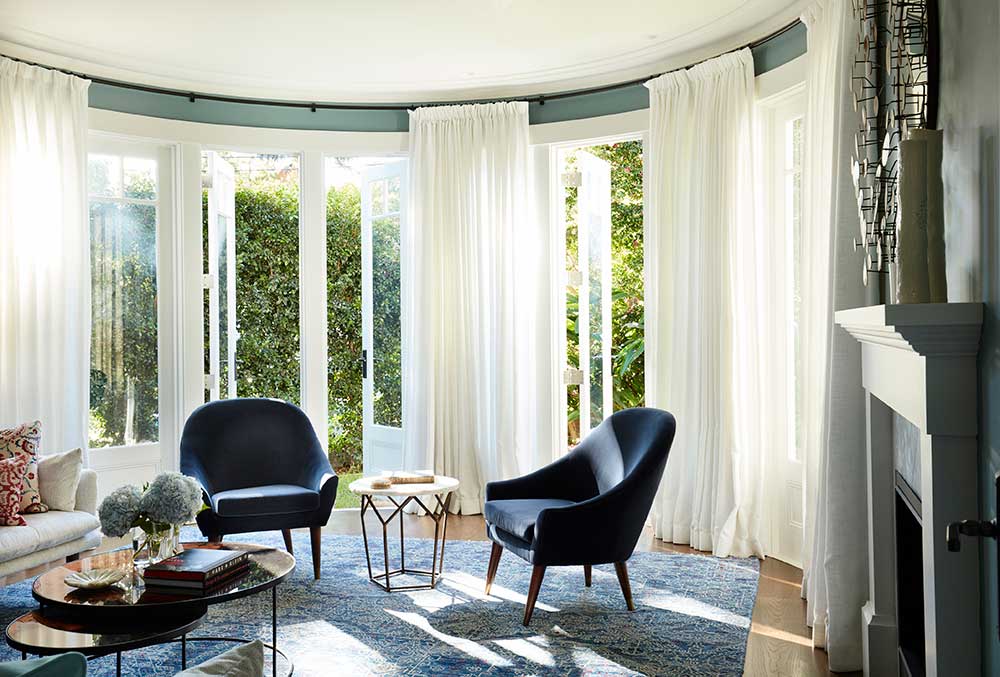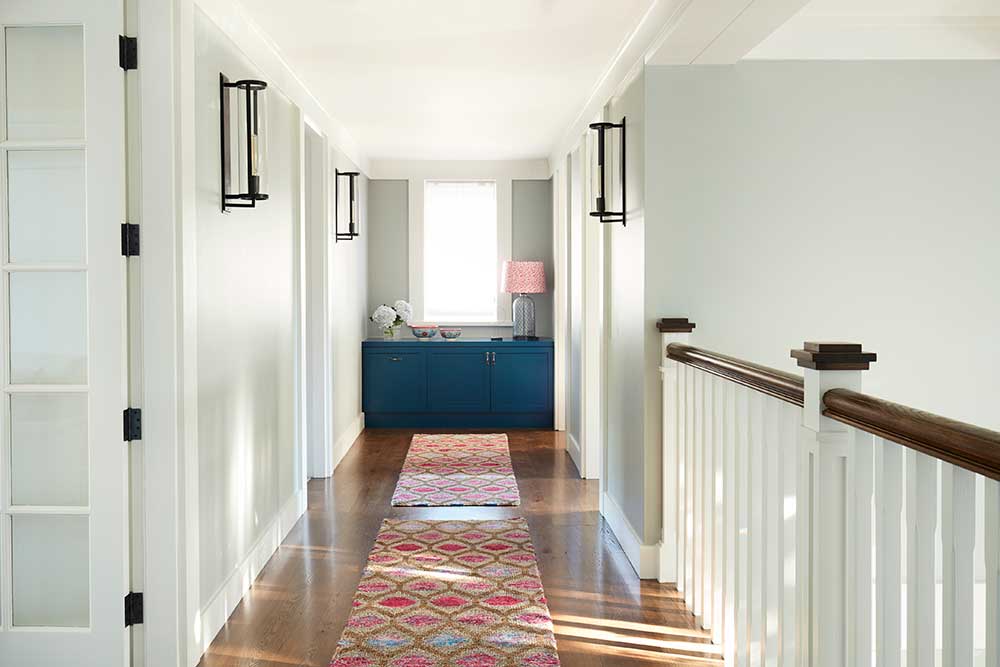 Dark steel framing throughout the home as in the ensuite, are picked up again in coffee table bases, washstands, towel rails and wall sconces, providing a boldness to a muted and restful series of rooms.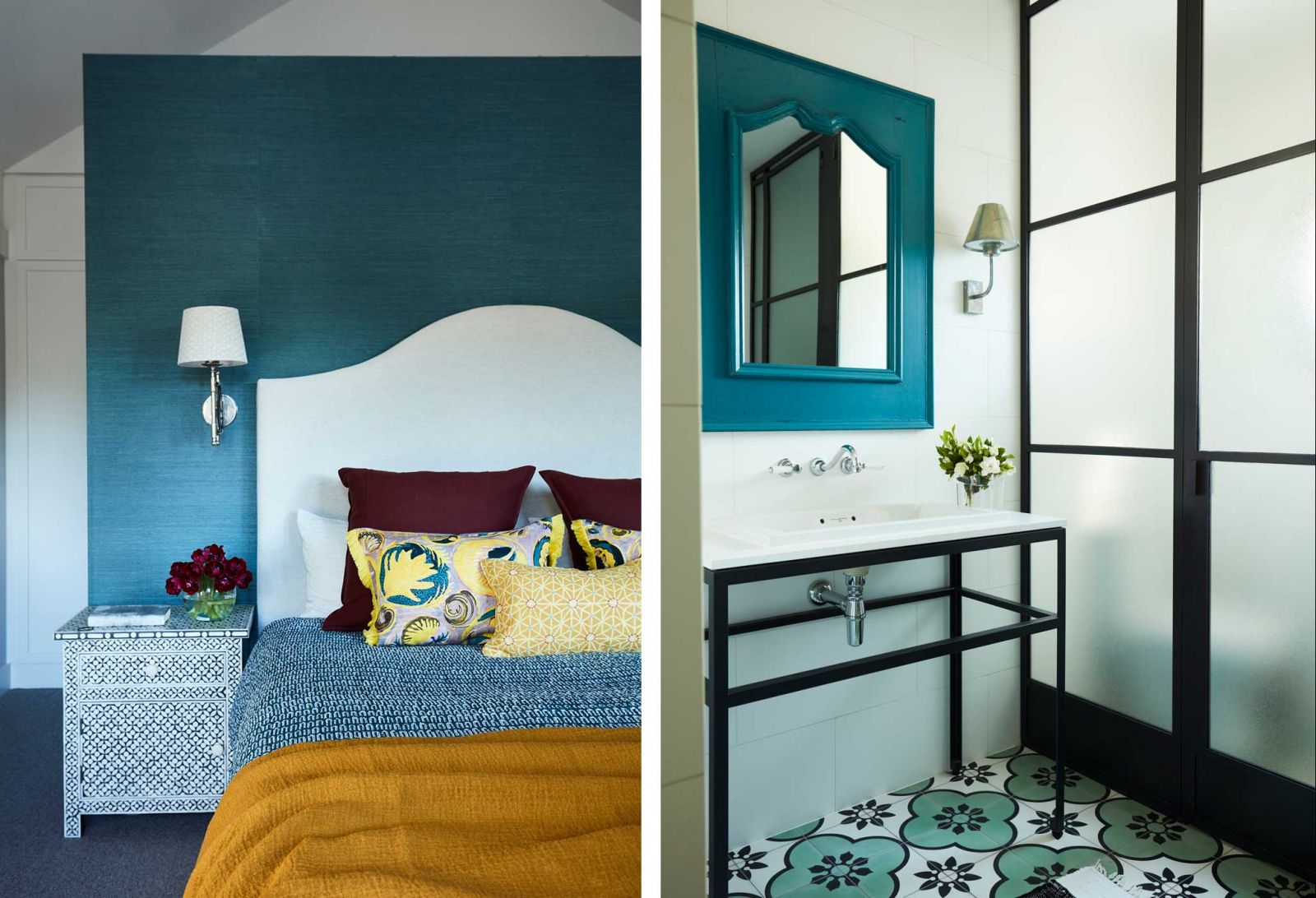 The grace and function of the Holland Road house are clearly apparent in this successful partnership: a trusting client, the thoughtful architect and experienced advice of No Chintz's Chrissie Jeffrey.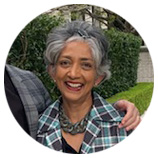 Tina Gomes Brand is a freelance writer who searches out all things creative from food and architecture to travel, fashion and interiors. Brand writes from a broad experience of interacting with various cultures and collaborating with creative people everywhere.
---
Leave a comment