Tips for Neutral and White Interiors
Date Posted:28 August 2022
Chrissie caught up with Tina to share some general rules and her top tips for styling neutral and white interiors.
Tina: What sorts of interiors work best with a white/neutral colour palette?
Chrissie: If you want white walls and interiors I would suggest a timber floor, preferably with a mid to dark stain. A stone floor would work as well, but it should be a rich colour.
Neutral or white interiors in my mind do not work well with light carpet or cream floors.
You need a warm and rich base to ground a neutral or white palette for the walls and furnishings, or else you get a white-out effect.
Strong architectural features such as a big fireplace or exposed beams look good with timber floors too.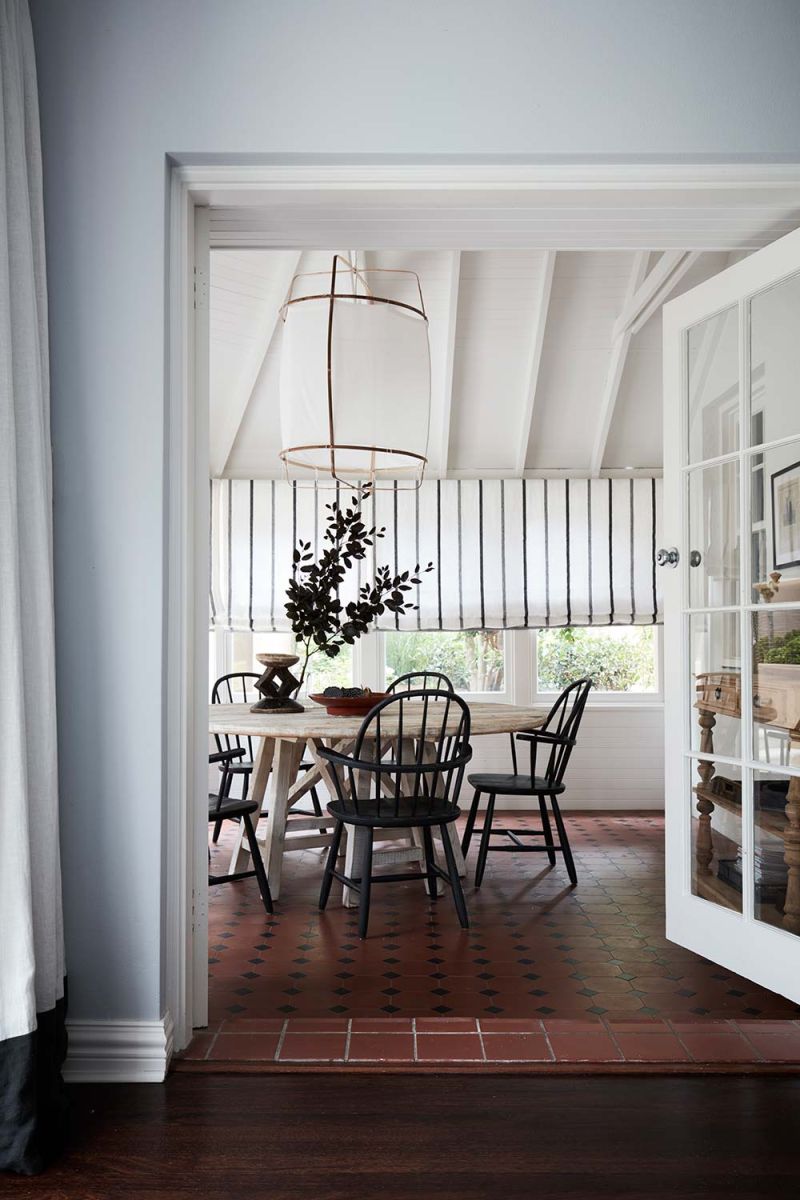 Tina: What are the general rules to go by?
Chrissie: Always look at textures for the furniture if you are going for a neutral or white colour theme. Woven linen, shearling and different weaves gives richness and depth.
The same goes for curtains; silk and velvet gives a glamorous edge, but always weave in some cotton or linen so you don't go overboard and make it all shiny and white which can be overkill.
Do not try to match all your whites and creams. Varying shades and tones look good together and you should let that happen naturally. Take your tips from nature where no two whites are the same, each tinged with yellows, pinks or greys and so on.
You cannot establish a depth of field if different layers of colour are not in play.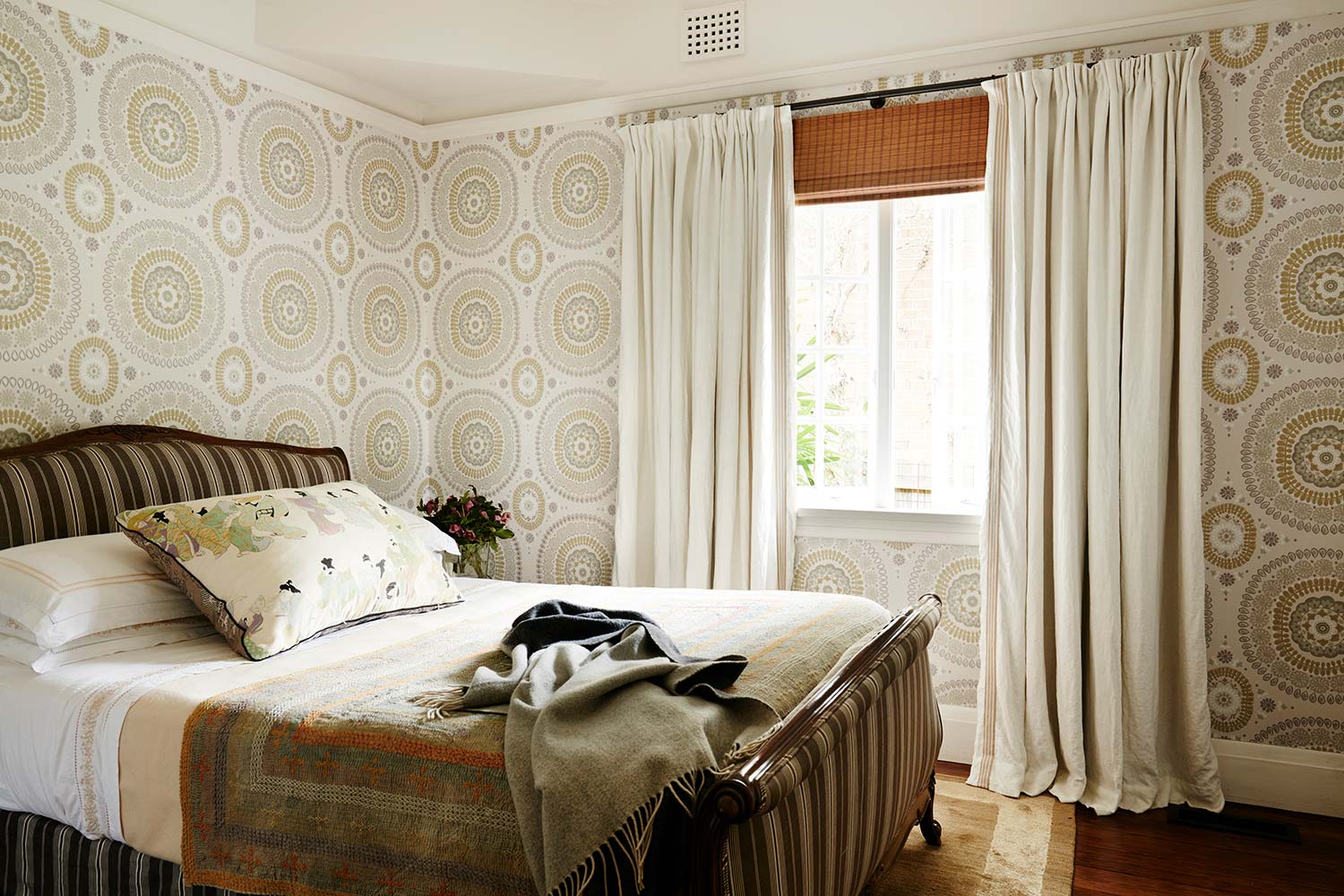 Tina: How do you get definition with such subtlety of colour?
Chrissie: You should not have a white couch up against a white wall; bring it into the room away from the wall. The sofas need to sit within the room. What is placed against the wall should have a timber surround or have some strength. For instance, a cane chair with white cushions would work, adding a darker frame to the white furniture.
If there is a lack of space and you are unable to centre the furniture off the walls, then using a heavily textured fabric would help give definition.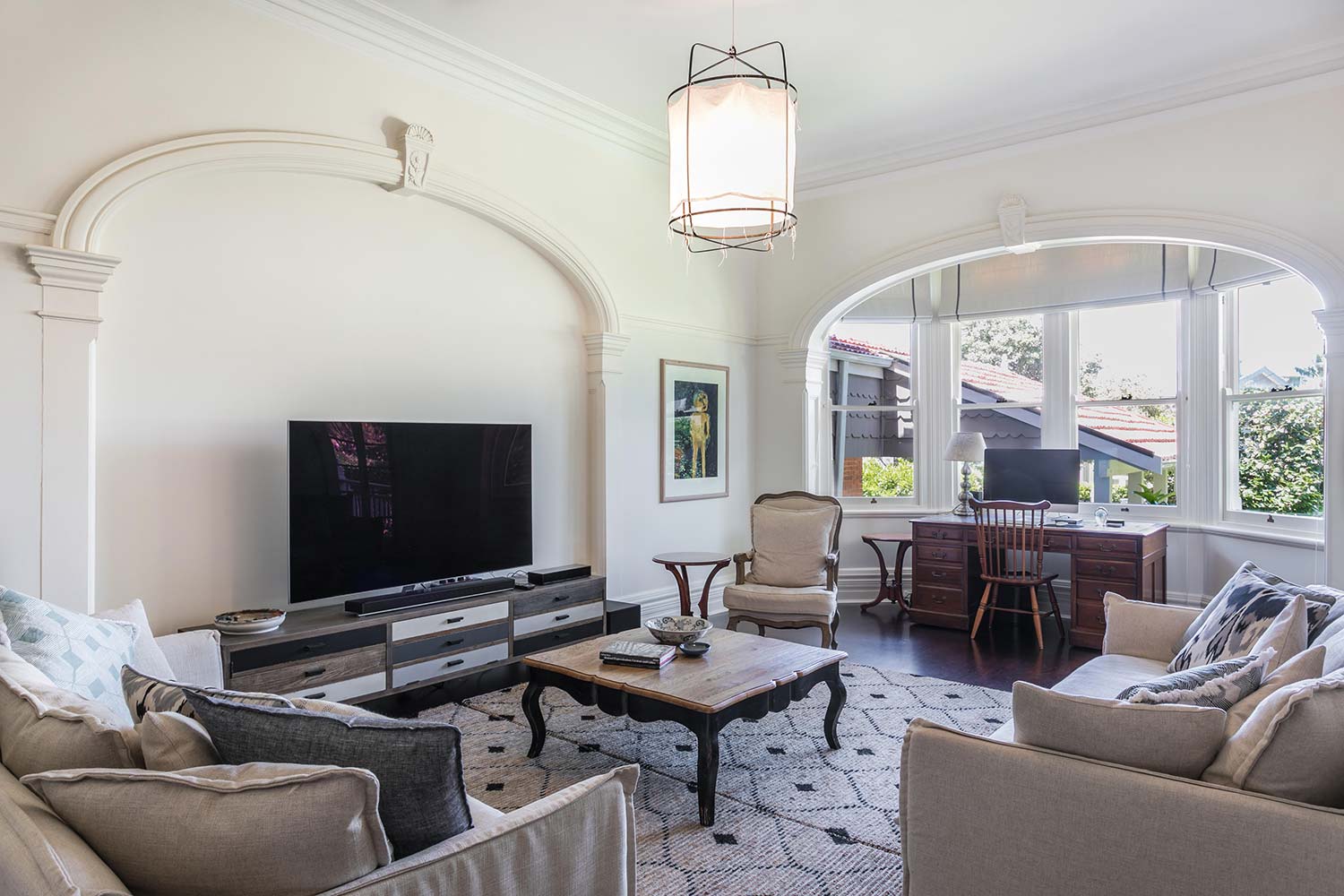 Tina: How do you achieve some interest in bedroom curtains with this palette?
Chrissie: I would use a block out blind over which I would chose a woven cane or a textured sheer to have layering and light. This play of texture would give it interest. The beautiful machine generated contemporary 'burn-out' laces available now are so suitable for this sort of layering, looking like pools of light moving across the fabric.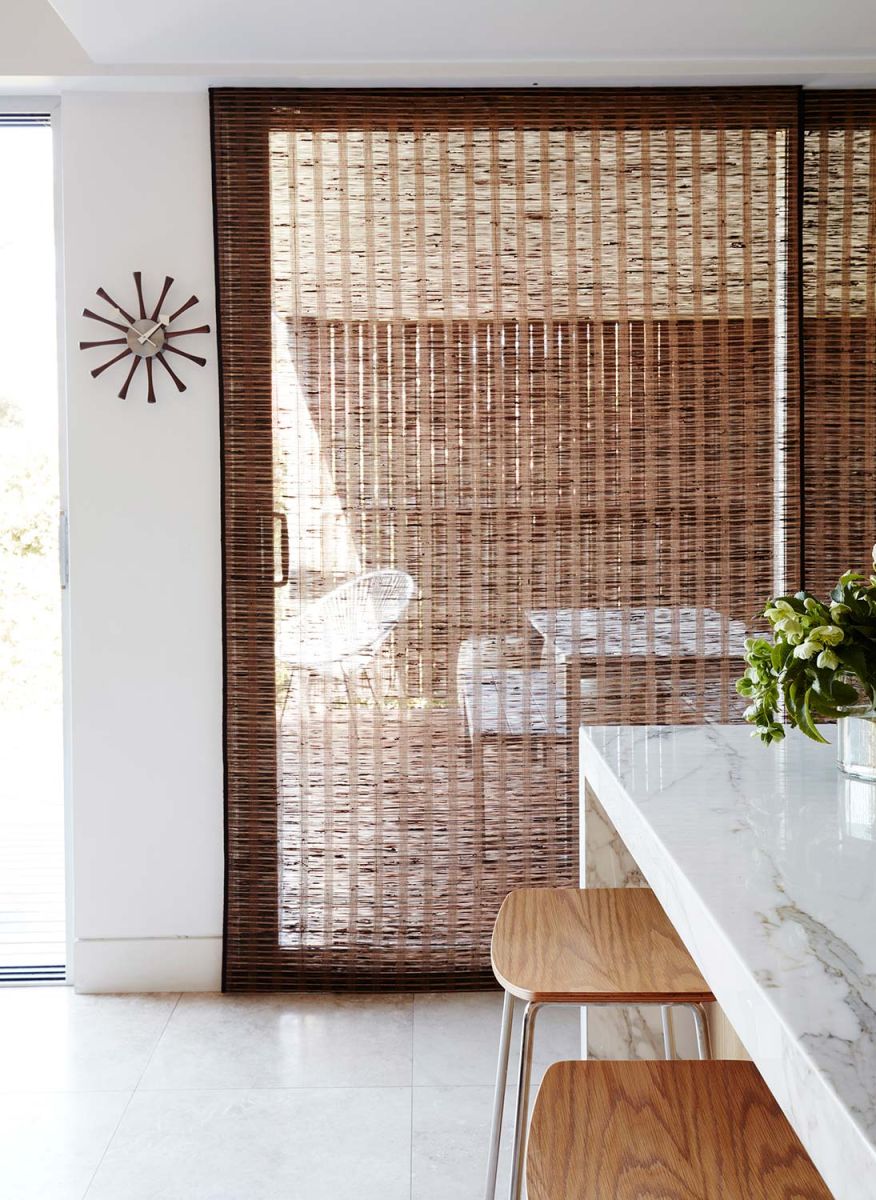 Tina: Please give us examples of other textured white and neutral fabrics available?
Chirssie: Bouclé, boiled wool and shearling are popular - there are so many varieties of these out now. Many different weights of linens, the heavier the linen the more expensive. There is some very nice white on white embroidered fabrics, modern eyelets, some pretty, contemporary laces. There is a white seventies looking ribbed fabric, and a soft, hessian looking fabric.
Lots of examples at No Chintz, come in for a look, and what we don't have we can source for you.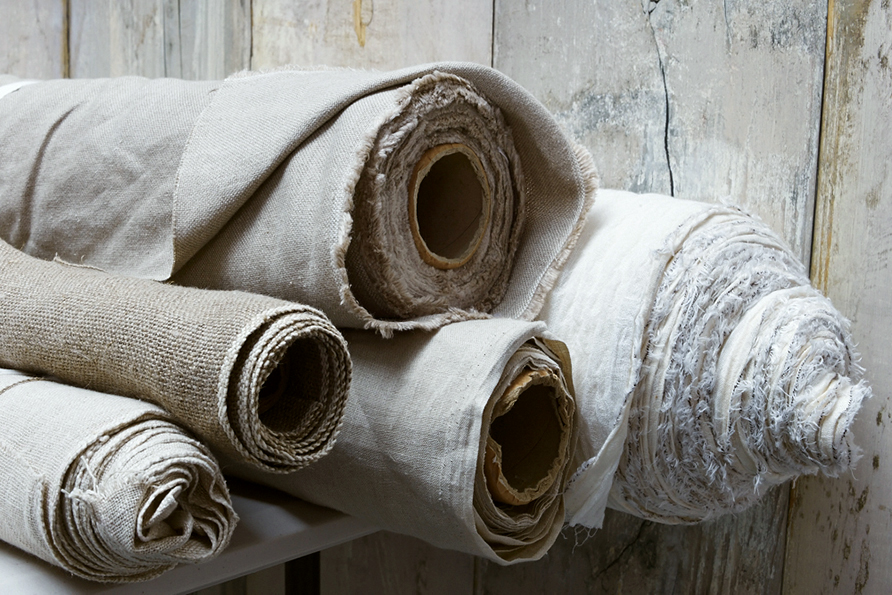 Tina: What kinds of fabrics are best for upholstery in a neutral or white setting?
Chrissie: If you have a white sofa or armchairs, its best to have them in slipcovers so you can take them off regularly to wash.
The other alternative is to make the sofas in an outdoor fabric which is more resistant to stains and marking which you can steam clean and scotch guard.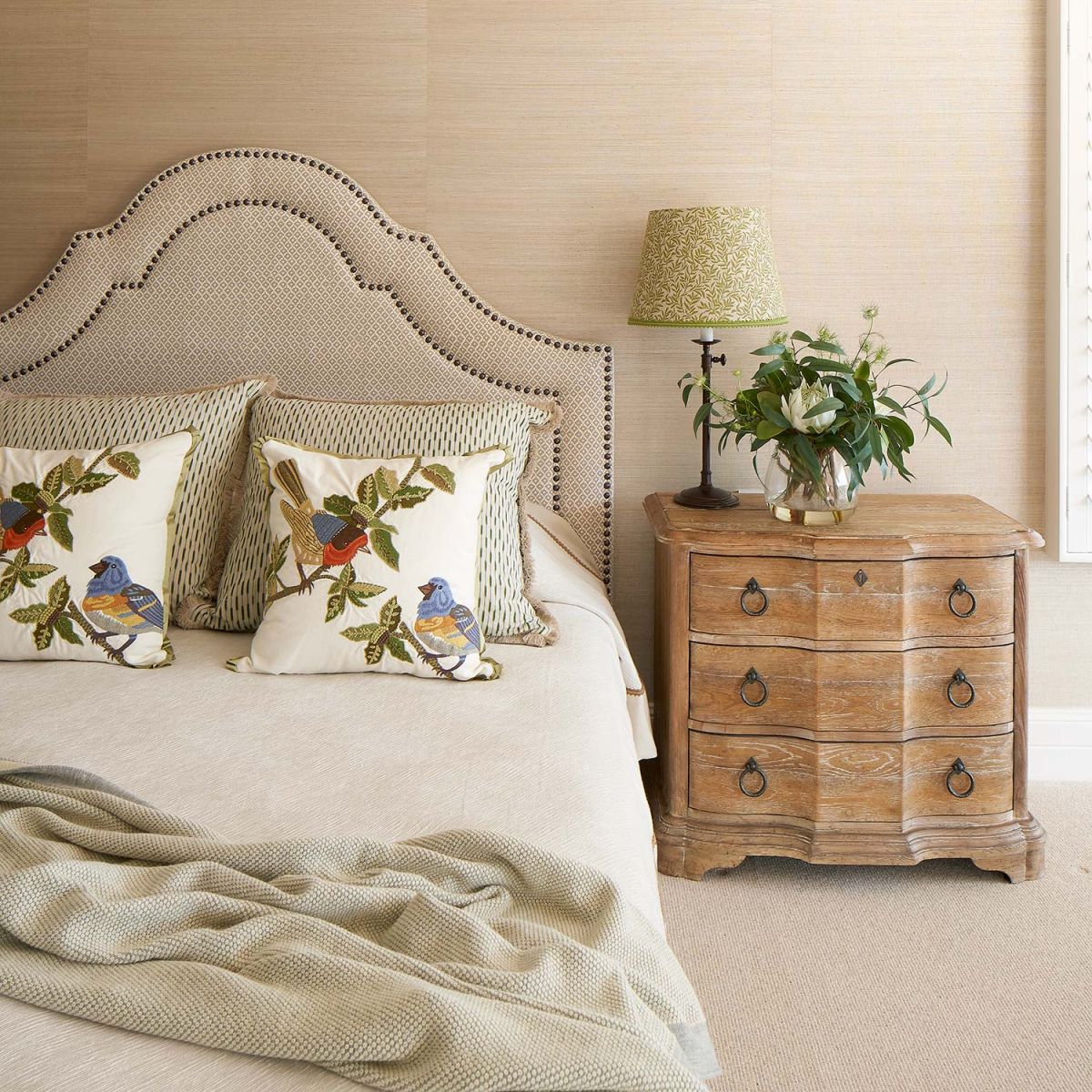 Tina: What about art in white interiors?
Chrissie: Chose carefully! Art of course can transform a room. Loud and bright art should be handled with care in a white or neutral interior. Black and white and quieter coloured art works would probably work best in neutral or white rooms.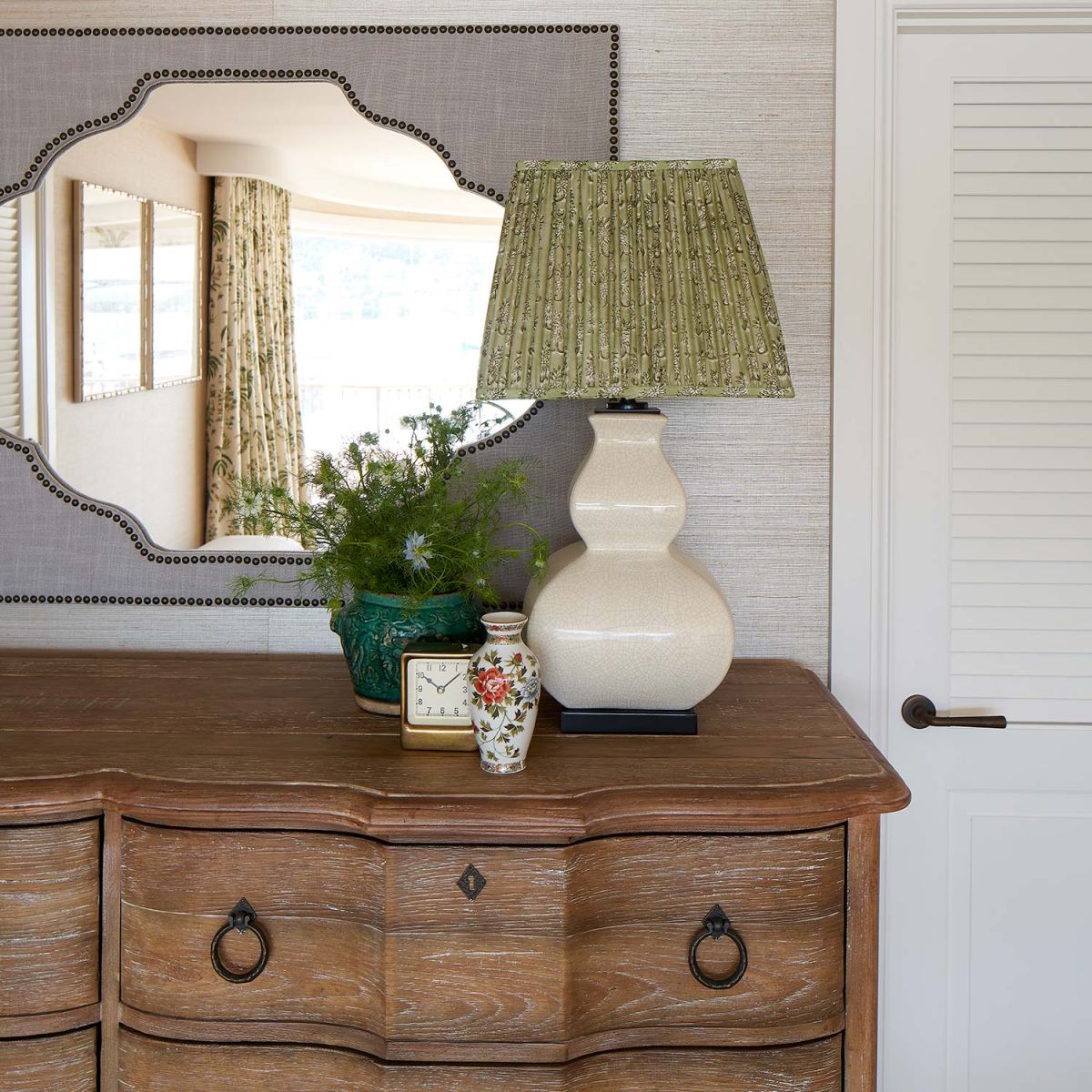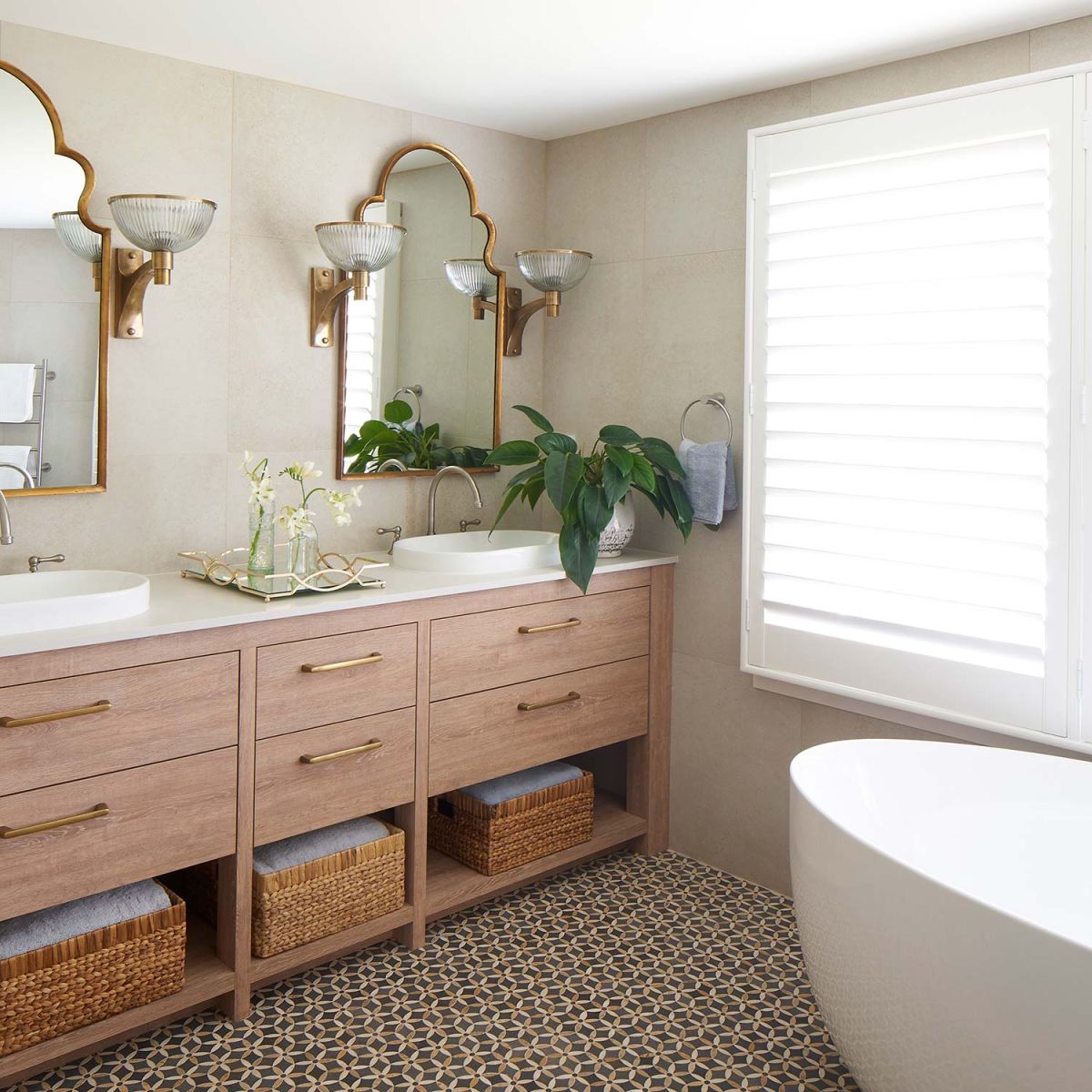 Chrissie Jeffrey was chatting with Tina Gomes Brand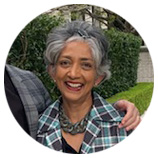 Tina Gomes Brand is a freelance writer who searches out all things creative from food and architecture to travel, fashion and interiors. Brand writes from a broad experience of interacting with various cultures and collaborating with creative people everywhere.
---
Leave a comment