Booker Bay House
Date Posted:1 March 2021
Tucked in a hideaway spot on the Central Coast is beautiful Booker Bay, home to Tony and Pat and our latest beautiful, serene and graceful interior transformation.
Tucked in a hideaway spot on the Central Coast is beautiful Booker Bay, where retired pharmacist Tony and his wife Pat have lived for fifty years. A house they built together with a local builder was becoming tired and unmanageable; Tony had said that when they got around to refreshing it, he would call on No Chintz who had done the interiors of his daughter Caroline's graceful home in Hunter's Hill.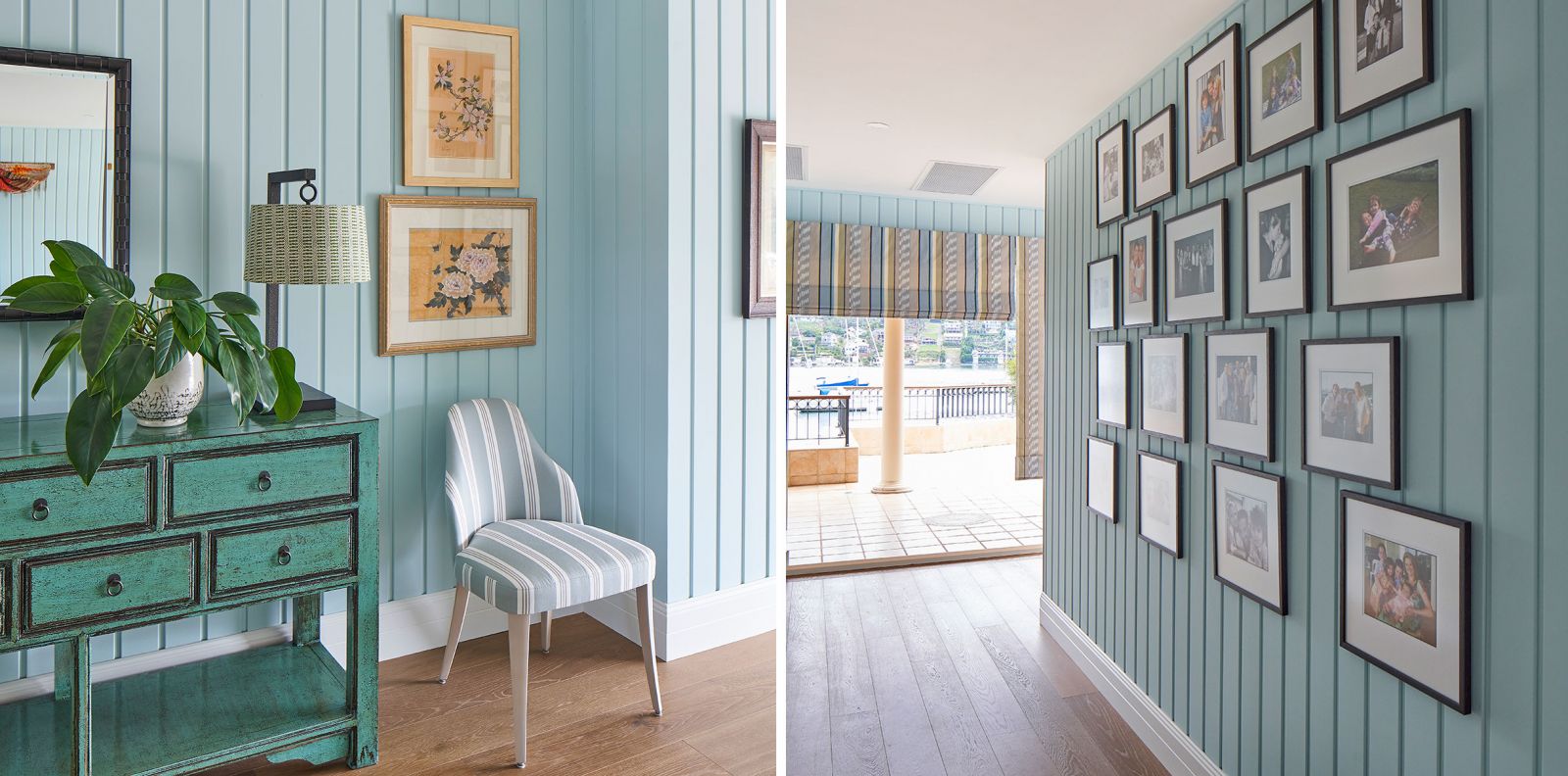 When No Chintz was invited by daughter Caroline to the house, the seasoned experts immediately saw the potential of the run down and cluttered house, set north facing over the deep harbour of beautiful Booker Bay.

Tony laughs as he describes the house as being in a state of chaos, all mission brown and uneven levels, decorative curves in floors and bulkheads which obstructed views and hampered circulation from one space to another.

No Chintz's mission was to make the home one that the couple could age into, without the hinderances it was facing. Making the ground floor cleanly level, opening up walls to capture the stunning views, and widening windows and adding more intimate spaces from which to enjoy the view immediately gave the house a sense of height, and spaces bathed in light.

The formidable team of Chrissie, Katherine, and Tony and Pat's daughter Caroline convinced the couple that the house would be much better tackled in a wholistic manner, rather than in stages. Placing their trust in the three, Pat and Tony moved into a rental a few houses down the road, and work began in earnest.

Today, Tony is still stunned by his living surrounds. A convivial gentleman, he laughs at his own surprise, and wonders why they didn't start on the project many years before. He says: 'There were many occasions where I'd think to myself: I'm really not sure how that palette is going to look in the bathroom, for instance. But I am so glad that I just let the expertise of No Chintz work their magic.'
As a professional himself, Tony respects the skill set brought by No Chintz to the complete renovation and re-decoration of their now beautiful, serene and graceful home.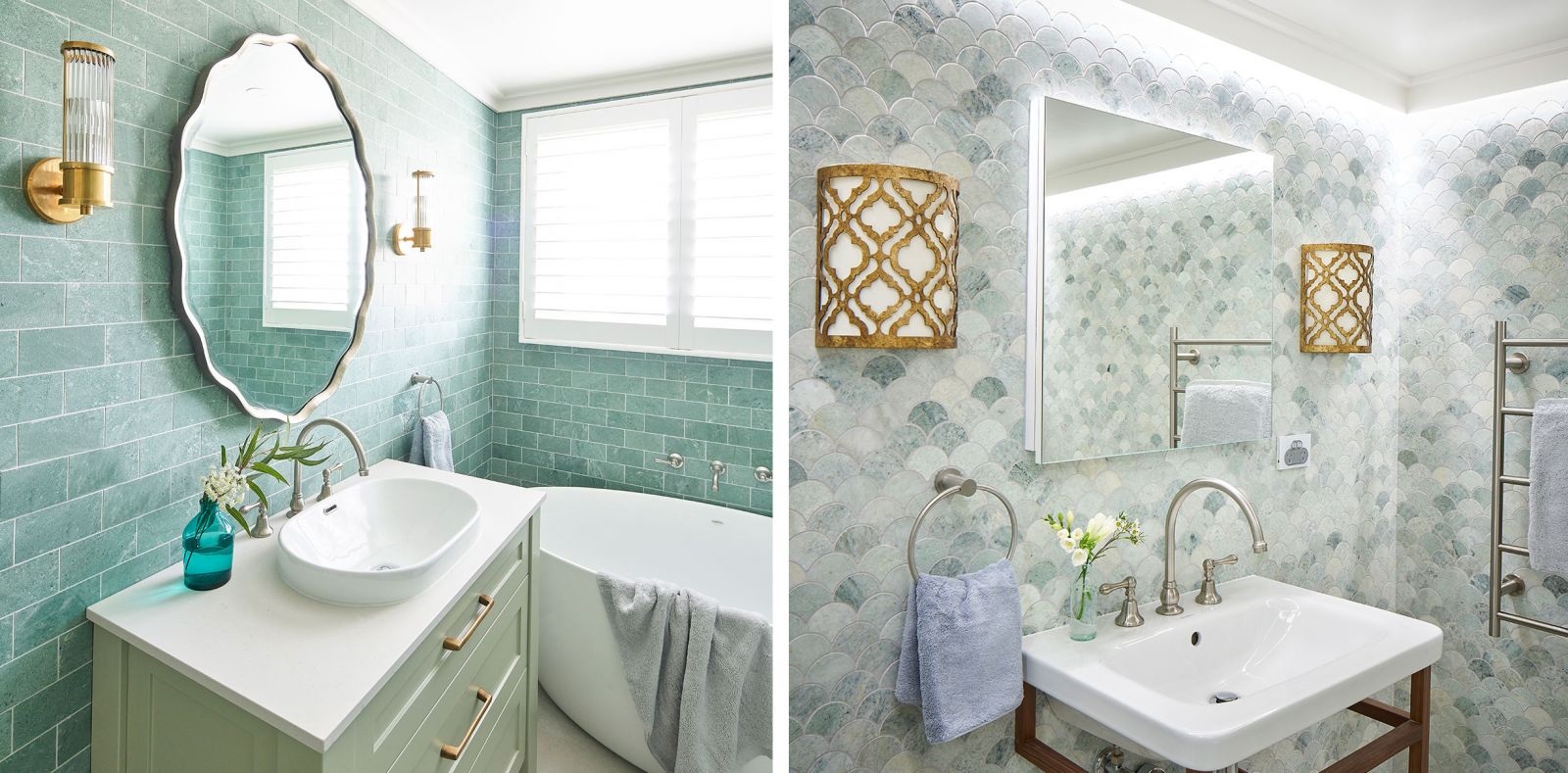 Says daughter Caroline: It was such a joy to be there as a family for Christmas. Plenty of room for us all to stay, a dream kitchen to cook in. Lovely areas in the house to sit in with a glass of wine with Mum and Dad while watching the children splash about in the pool. The lovely vistas in the distance. It seems that it was all so worthwhile!'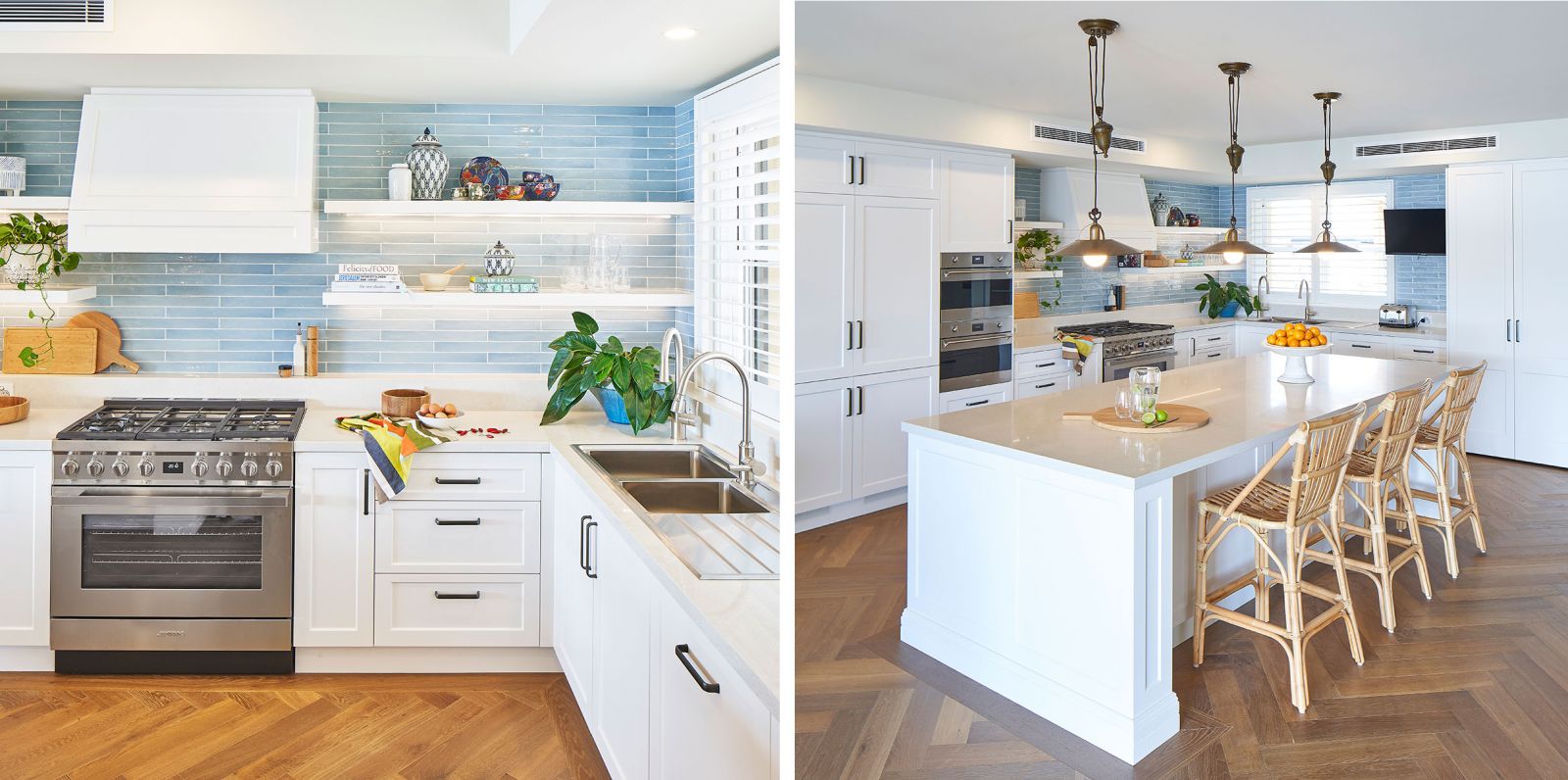 No Chintz navigated the tricky scenario of modifying the original builder's plans to accommodate the changing lifestyle of the couple; Tony was keen to use the same builder again, so both owner and builder were taking a leap of faith with the changes.
You could say that any doubts and fears have been put to rest and property now sits like a jewel in its beautiful bayside location.




Using a palette of bright blues and greens to complement the National Parks and harbour waters which surrounds the home, these and the crisp trims of white, and wood grains are anchors for the more statement elements incorporated such as the glorious Italianate wallpaper of lake views as you step in from the front door.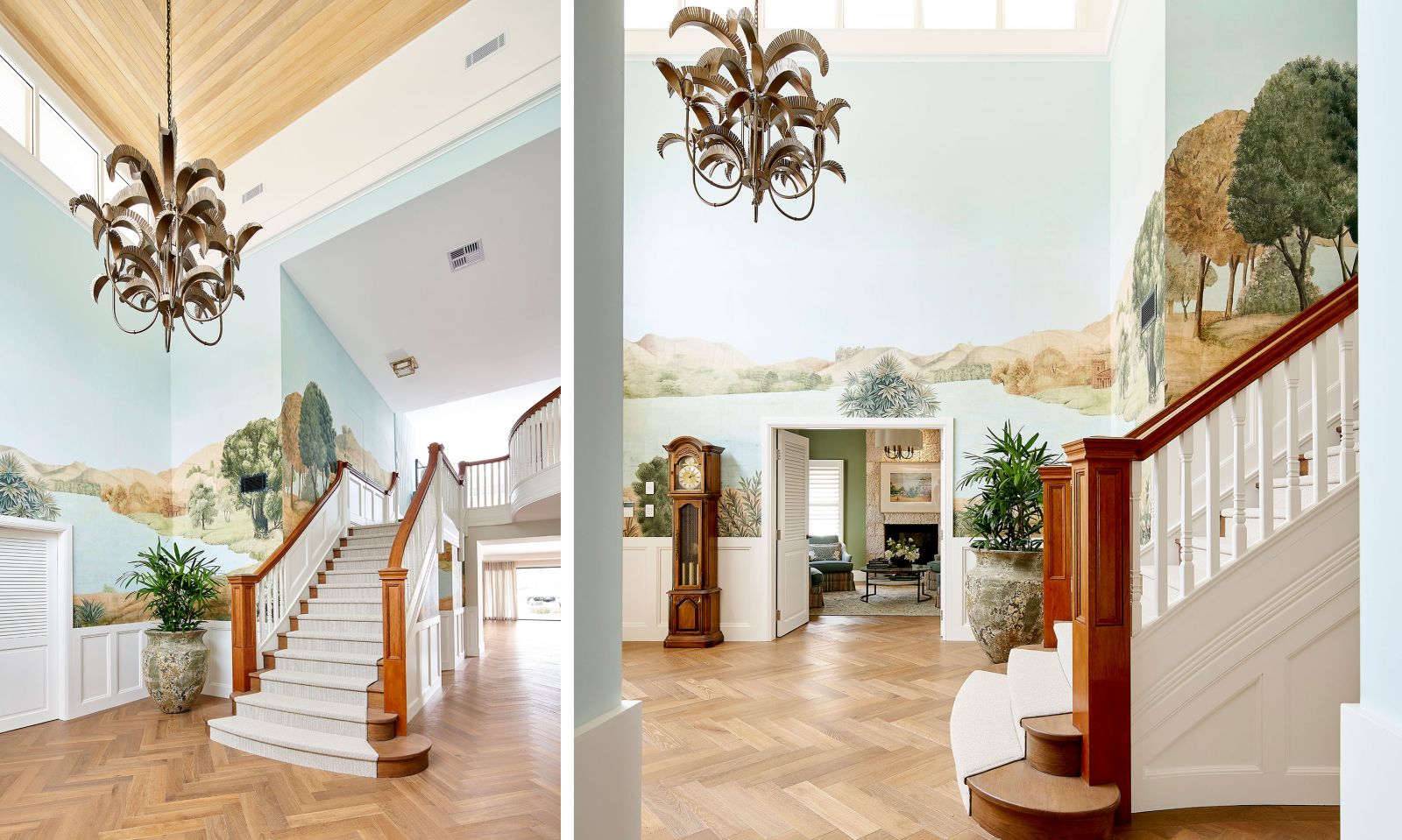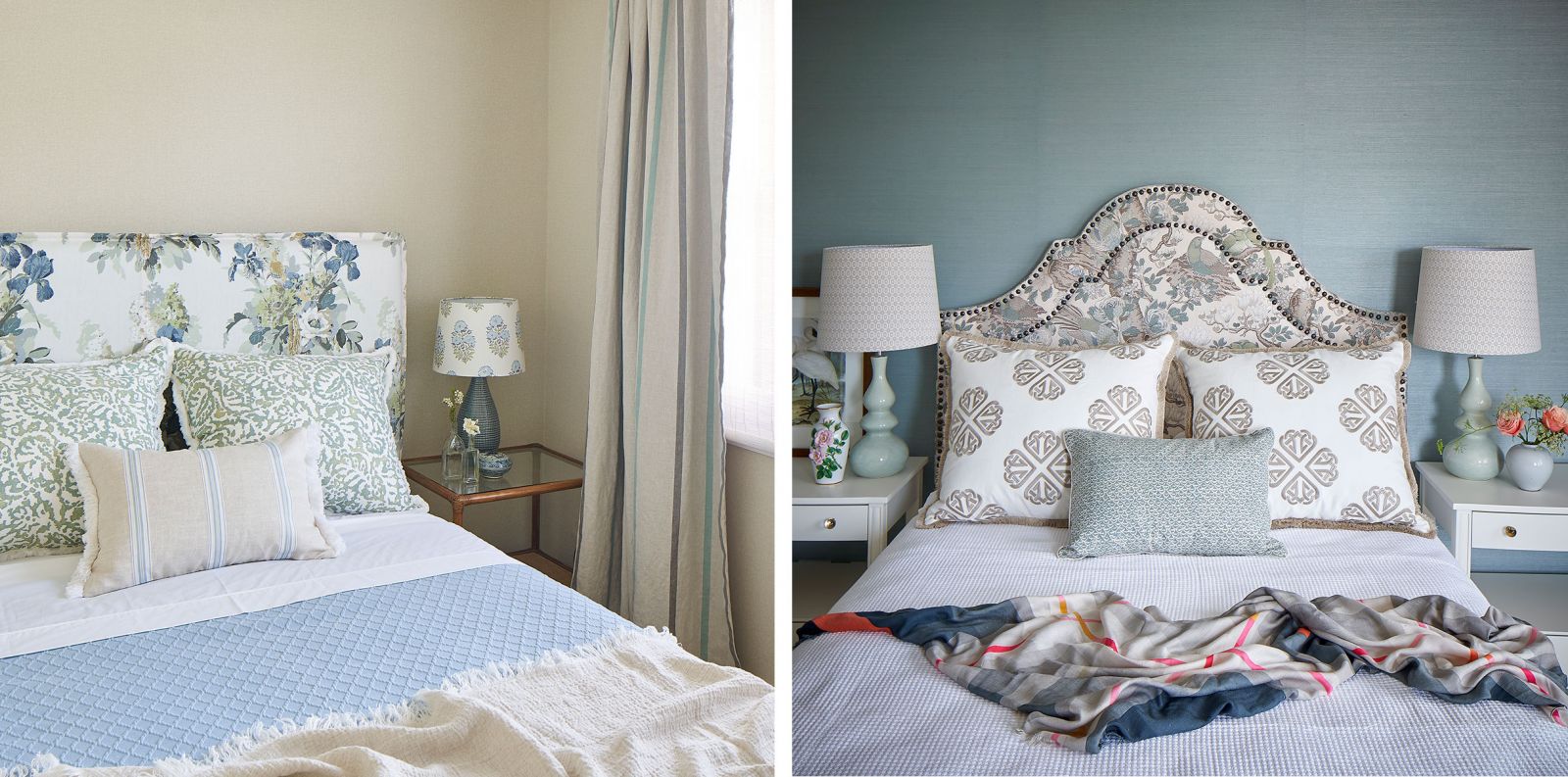 The magical layering and surprise combining of patterns, textures and colours in wall coverings, tiles, window trims and cushions which is surely the signature of No Chintz, sing in harmony, completing a home which has a joyous new lease of life, awaiting many more family gatherings, quiet fireside conversations, and snug corners from which to get lost in the views beyond.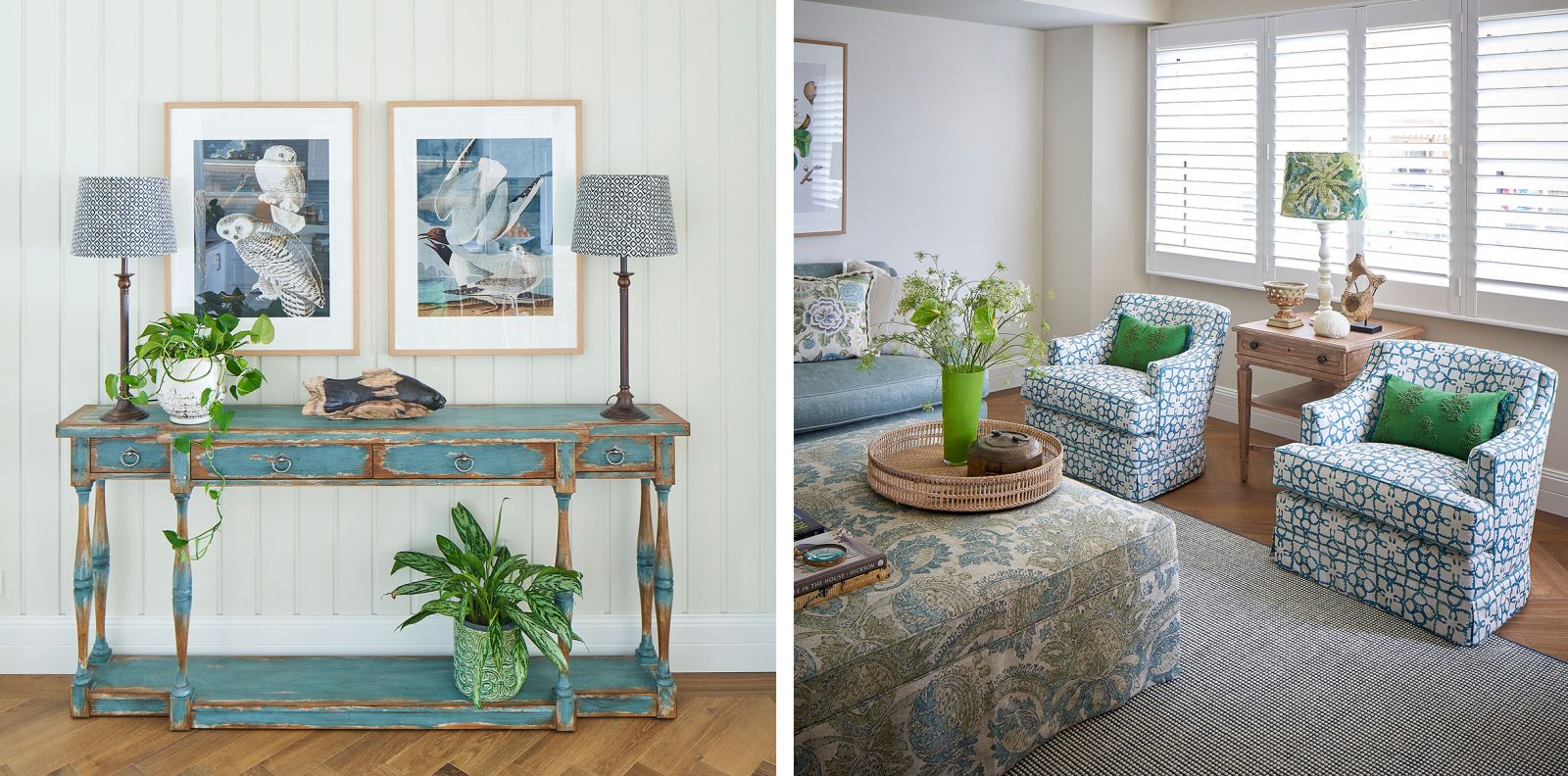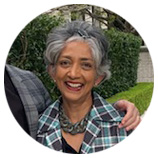 Tina Gomes Brand is a freelance writer who searches out all things creative from food and architecture to travel, fashion and interiors. Brand writes from a broad experience of interacting with various cultures and collaborating with creative people everywhere.
---
Leave a comment