Interior Decorating Services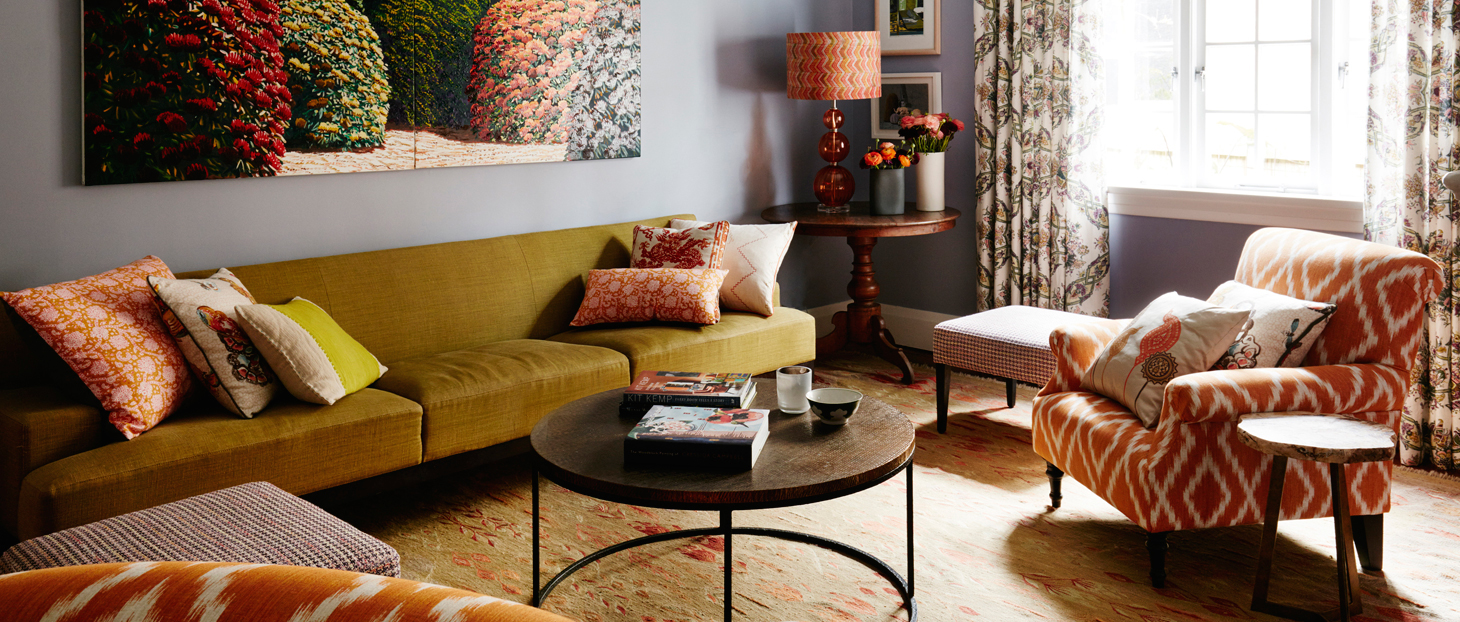 BOOK AN INTERIOR DECORATING CONSULTATION WITH CHRISSIE JEFFERY
At No Chintz we specialise in superior quality textiles designed and sourced from Australian and International suppliers. We also have our own exclusive fabric collection. Our stores, based in Sydney, the Illawarra and online, showcase ranges of cushions, trims, lampshades, rugs, curtains, blinds and furniture in a variety of designs to enhance your home and complement your style.

For home makeovers, or to transform your favourite room, look no further than our Interior Decorating Services. From wall colours to curtains and floor coverings, Chrissie and the team of No Chintz decorators are available for onsite consultations to make your home dreams a reality.
We are also proud to offer our bespoke manufacturing services. From window furnishings to bedspreads, valances and bedheads, no custom design is too difficult for our highly experienced and qualified team, in our St Peters workroom.

With over twenty-five years manufacturing experience and a commitment to timeless design and quality craftsmanship, we are considered an industry leader and your destination for classic and contemporary textile products.

For pricing and to book a consultation contact your nearest No Chintz store or complete our online enquiry form.

At No Chintz, we understand that people wish to inject their own personality into their home. You can achieve this by interior styling with textiles and furnishings. In store you have access to expert interior designers and some of the most beautiful fabrics, trims and cushions you'll find anywhere in Australia. We are ideally placed to make your interior decorating dreams a reality!
Interior decorating services tailored to your needs
A beautiful home creates a greater sense of well-being and enables you to live well. Since 1990, No Chintz has been assisting people to turn their homes into comfortable, well designed spaces.
You won't find any uniform solutions here. We take the time to get to know you, finding out exactly how you use your home and what you wish to achieve. When we fully understand your vision, we can get to work providing design services, which are truly tailored to your needs and taste. We combine beauty with functionality, styling your rooms to make them more liveable as well as aesthetically pleasing.
We use colour to make your rooms appear larger and more comfortable and we use designer fabrics to create beautiful, bespoke soft furnishings generating exciting, livable spaces.
Our team of highly experienced room styling experts can repurpose existing furniture, update colour and fabrics, turning a tired room into a beautiful space where you will love to spend time.
Find out more about our interior design services in Sydney
From colour advice to choosing the right homewares, furniture and soft furnishings for your room, we can provide you with all the specialist help and support you need. You can see examples of some of our previous interior decorating work here, and discover for yourself the difference working with No Chintz can make.
We are passionate about what we do — making people fall in love with their homes all over again. If you would like to find out more about our interior decorating services, please contact us — we are always happy to discuss your requirements.