Designer Spotlight: Urban Embroidery
Date Posted:13 April 2021
Introducing Urban Embroidery, a collection of hand embroidered artworks by Di Henry sold exclusively through No Chintz stores.
These artworks start with a photo, postcard, picture or illustration which Di then layers coloured threads upon, telling story upon story and brightening the linen canvas.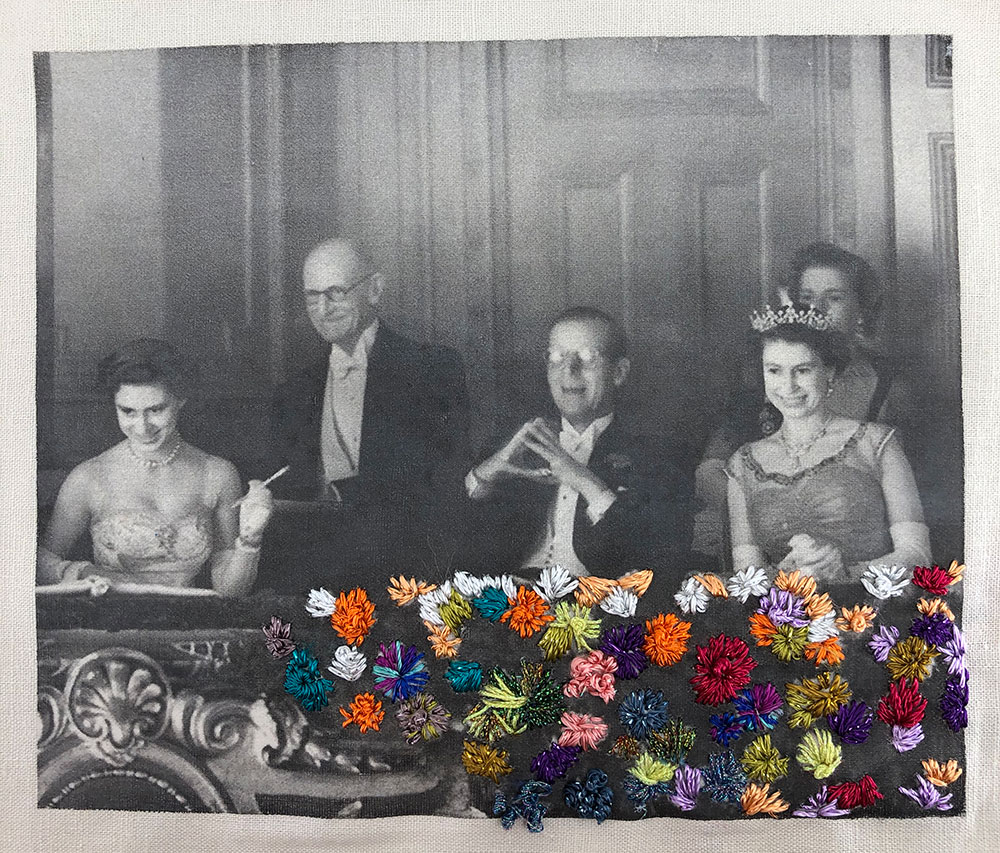 "The art of embroidery has existed throughout time, dating as far back as 5th century BC. Despite its centuries-old origins, this timeless craft has continually been reenergized by artists who push the boundaries of its meaning and limits. Embroidery art is a fascinating medium, connecting many different techniques and styles, and opening new ways for traditional art, fashion, design and installation art to connect.
The works that I create start with a photo, postcard, picture or illustration that speaks to me of the past, sometimes centuries ago and sometimes not so long ago. From there I survey what on the image I can layer of another story on top of another story with thread upon thread. Using pop culture characters, the Queen, cartoon characters, Colonial Australia, postage stamps, flora and fauna and much more as inspiration, I fabricate pieces that serve to brighten the linen canvas. I see the potential hidden within vintage photographs. Despite sometimes, their black-and-white composition, I am able to perceive a world full of colour and whimsicality within the subject of
the photo. Painting with thread and especially variegated thread means that there are also surprises, a bit like visiting the past.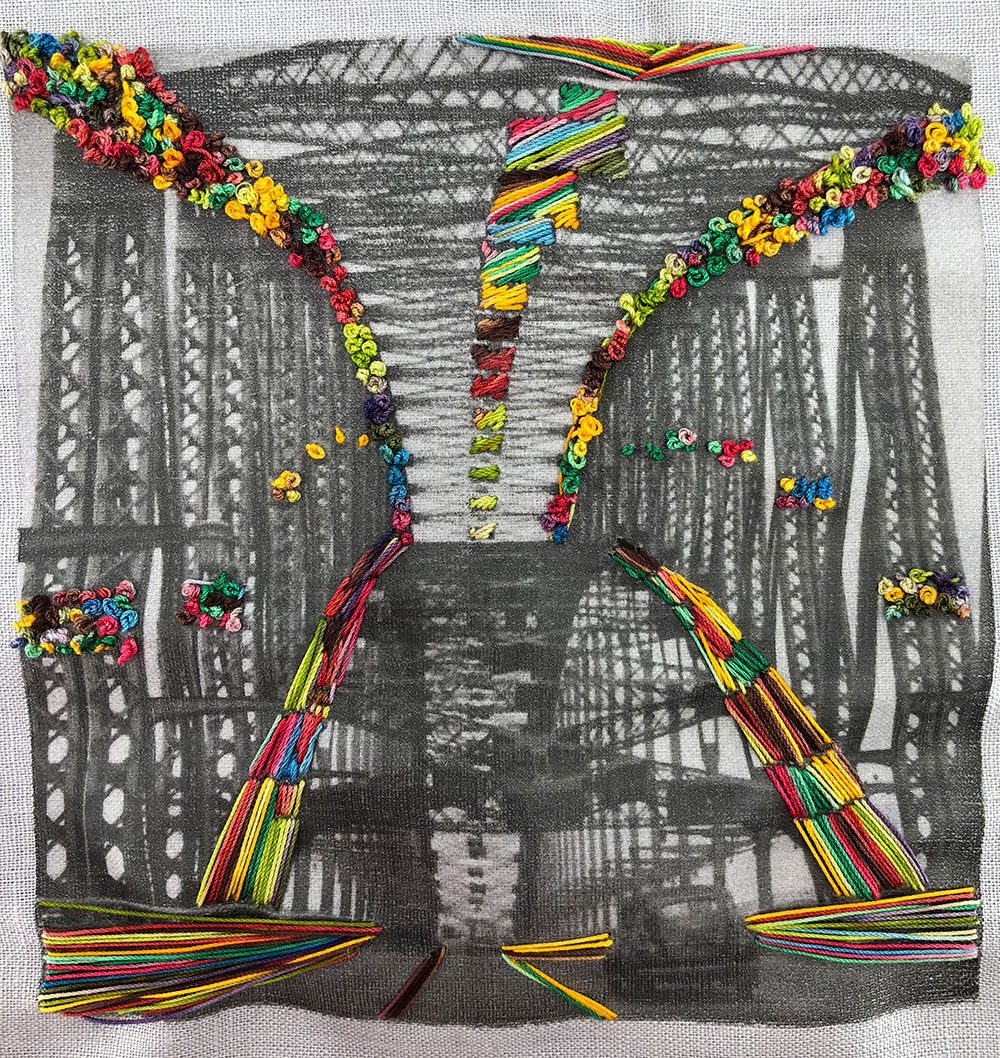 In the 80's I gained a B.A. in Visual Arts – NSW University (majoring in textiles, printmaking and photography) and then a Masters in Art Gallery Management at NSW University, followed in the 90's with a Masters in Art Administration at UTS, Sydney. I went on to a successful career working in film and television and after that many years in Event Management (including producing over 18 Olympic
and Commonwealth Games Relays including the Sydney 2000 Olympic Torch Relay) before returning to my true vocation of creating works."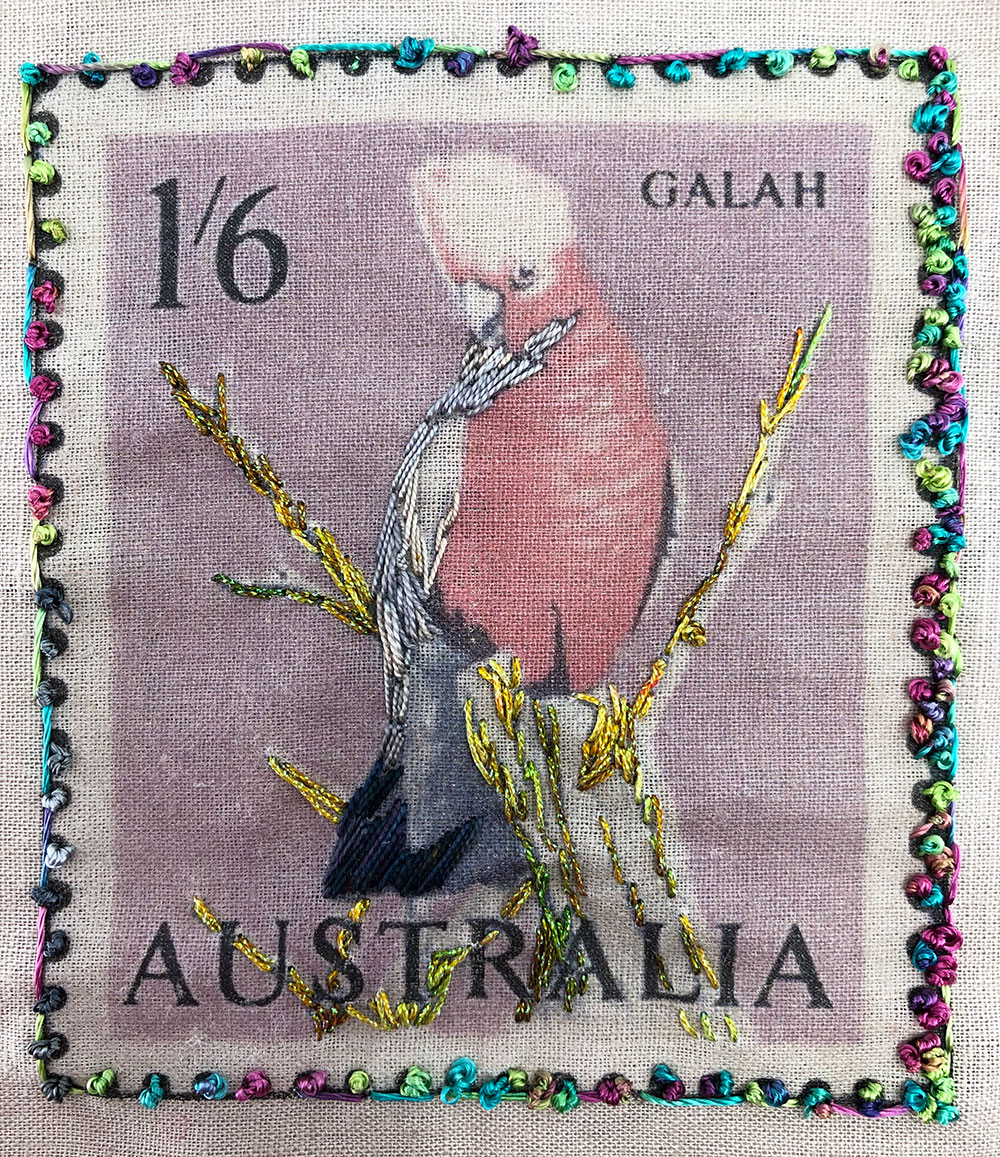 Each framed work is a one off original design or you can commission Di to create your very own piece using your own photographs.
Visit your nearest No Chintz store to view the collection. Please note stock differs between stores.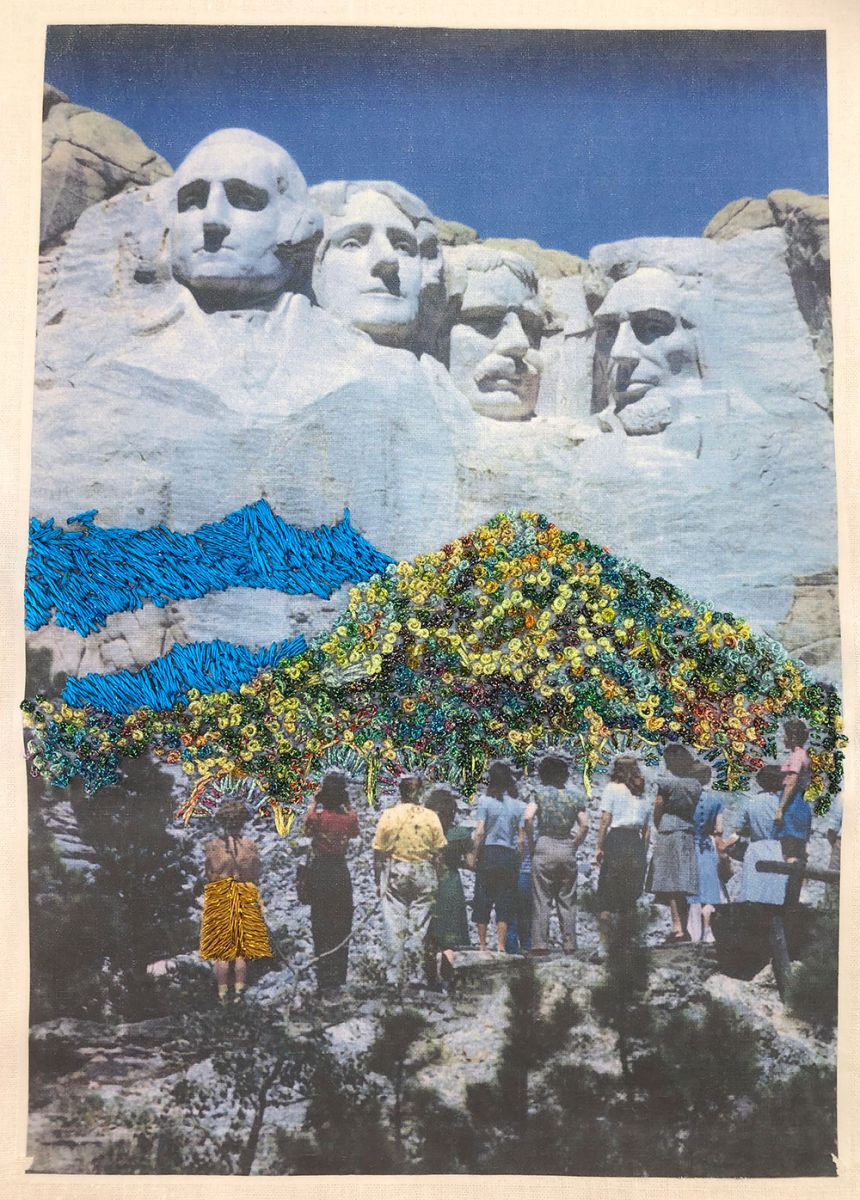 ---
Leave a comment