5 Interior Decorating Tips with Chrissie Jeffery
Date Posted:8 July 2018
Carpet or Timber? Feature Walls and Cushions, Chrissie answers 5 of the most frequently asked interior decorating questions.
1. What is a good white paint?
Chrissie: Each paint brand has a particular shade of white I like to use, here are my favourites…
Resene - Spanish White
Porters - 1/2 strength Old Church White
Dulux - Natural White or if you want it whiter go 1/2 strength
My tip when choosing a paint colour is to always get a brush out of the colour you're interested in and test it out in the room. What looks good in a friend's house may go grey or yellow in yours.
Your choice of white can be influenced by floors and light through large windows and which way the room faces. If you're painting and redecorating the whole house get professional advice, it's worth every cent and you won't end up with a wall of testing patches!
Tip - if you have great architectural features i.e cornices and architraves, paint them a fresher white to the walls.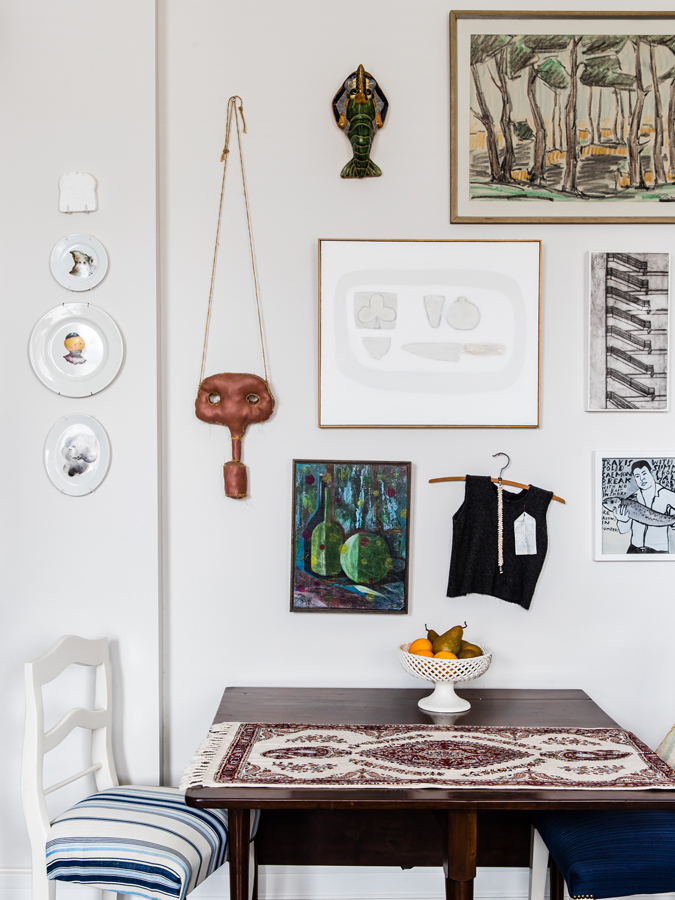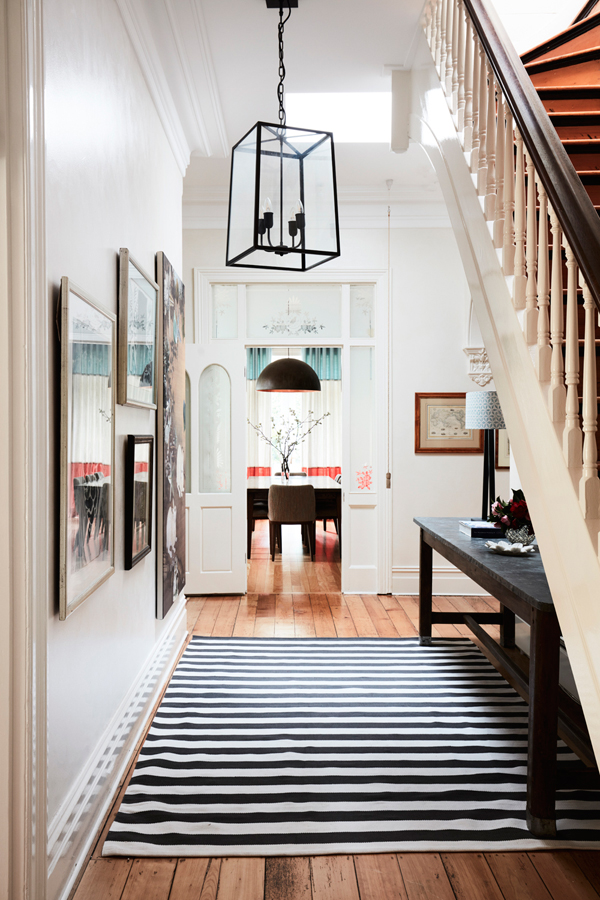 2. Should I get carpet or timber floors?
Chrissie: I love timber floors with floor rugs but that isn't always doable, so here are my tips…
Carpet works well in bedrooms, studies and noisy family rooms. Timber is great in high traffic areas such as entrance ways, hallways and kitchens.
Tip – Carpet is good at hiding floors with a mixture of substrates.

3. Curtains or Blinds?
Chrissie: This can depend on the size of the room. Blinds are best in small busy rooms where there is furniture against walls or under windows like children's rooms and studies. Curtains give large rooms a visual anchor and can finish a room beautifully.
Tip - Place the blinds or curtains as high as possible above the window to give height.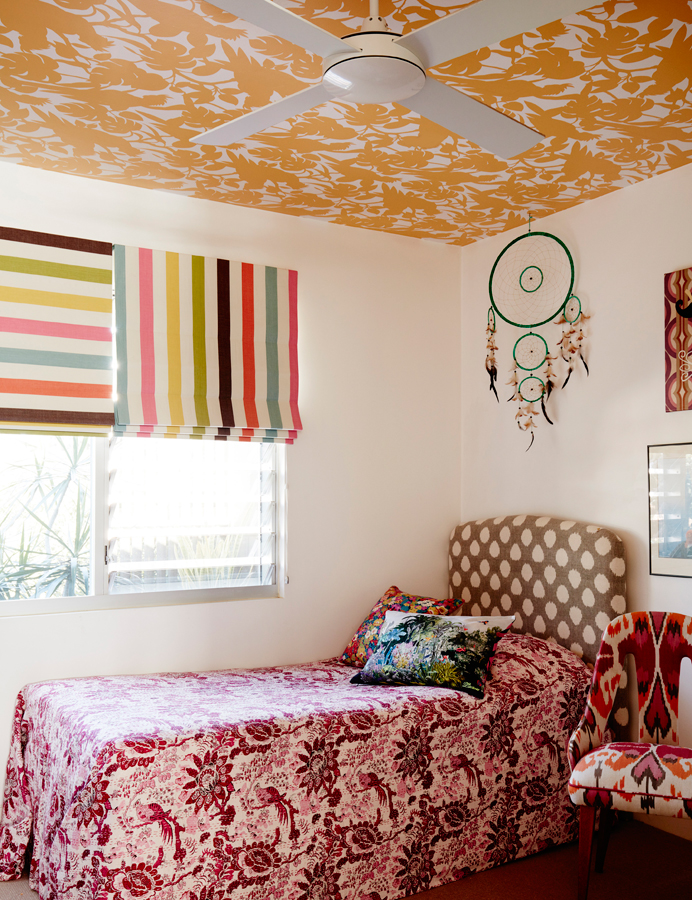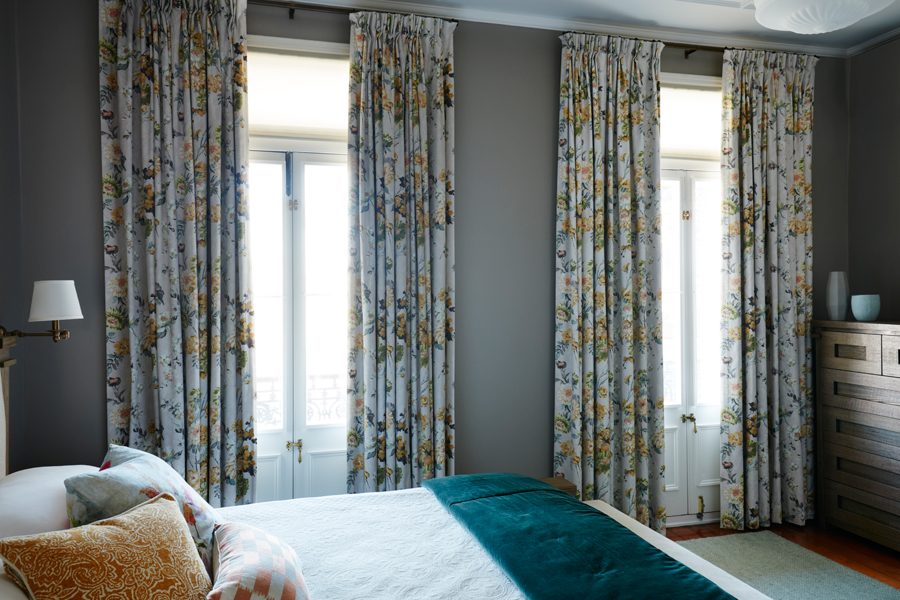 4. Feature Walls?
Chrissie: Feature walls can go horribly wrong and I would recommend getting advice from a designer or decorator before tackling one. The coloured feature wall has had its day except in certain architectural styles. The trend for wallpapering and walls of colour (other than whites or neutrals) is to do the entire room in the same paper or colour.
Tip - If you must do a feature wall do the wall in the room without a door or window.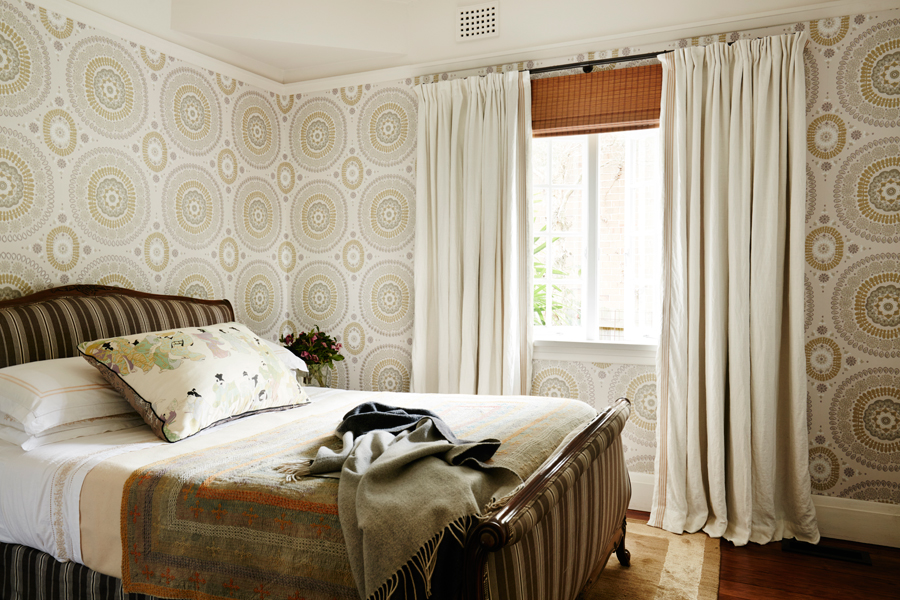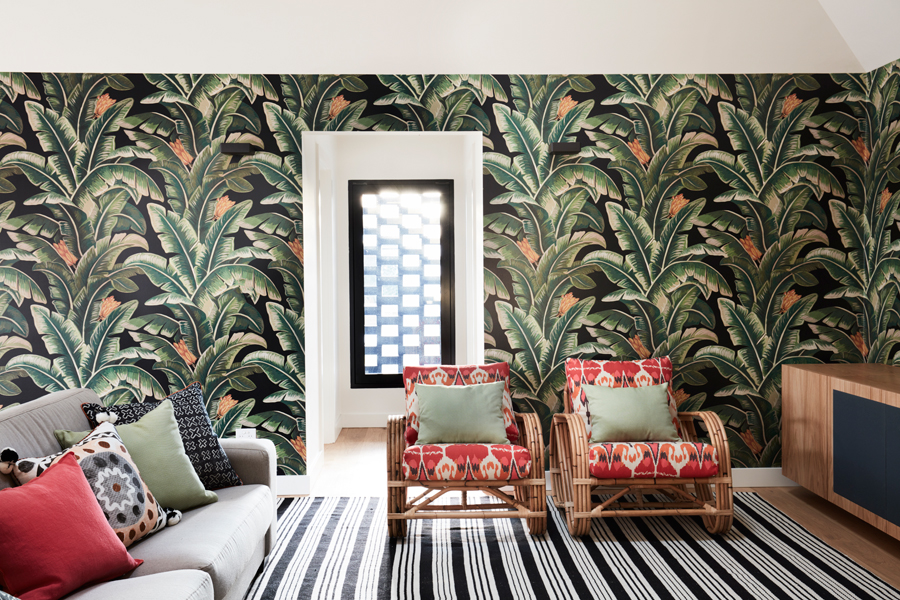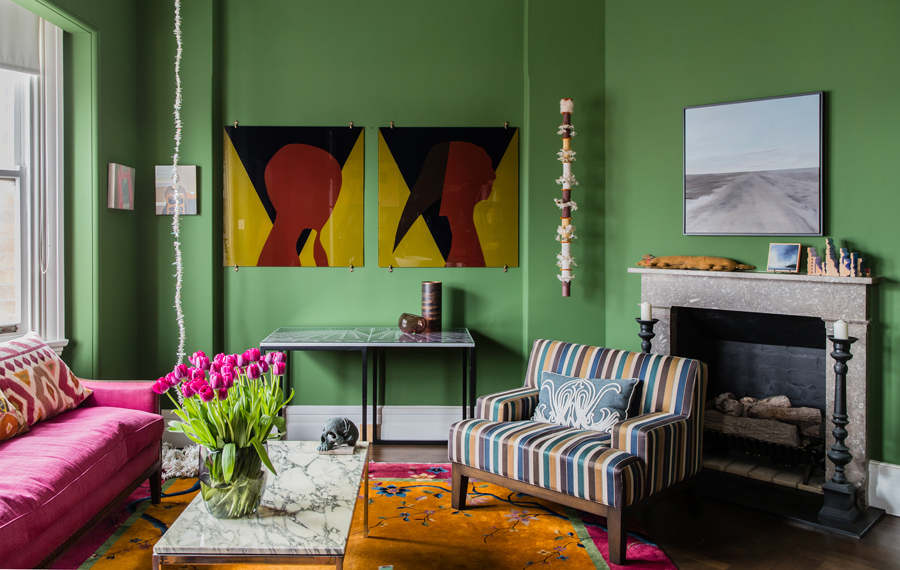 5. How many cushions should I put on a sofa?
Cushions are practical, a great way to pick up colour and can really finish off a room.
In order to work out how many cushions you need, measure the sofa first. Here's a guide for what works best:
Sofas under 200cm wide: 3-4 cushions
Over 200cm wide and corner sofas: up to 7 cushions
Large sofas and corner sofas look better with an odd assortment of sizes and patterns, smaller sofas work better with less cushions (try one or two at either end) in uniform sizes.
If you're heading into a store to buy cushions, take a photograph of the sofa bare and your rug if you have one, it will make choosing the pattern and sizes a lot easier.
Tip – don't' go to too small for the size of your cushion, our smallest square is 40cm x 40cm and our smallest rectangle is 30cm x 50cm. Bolsters look good at the ends of timber daybeds.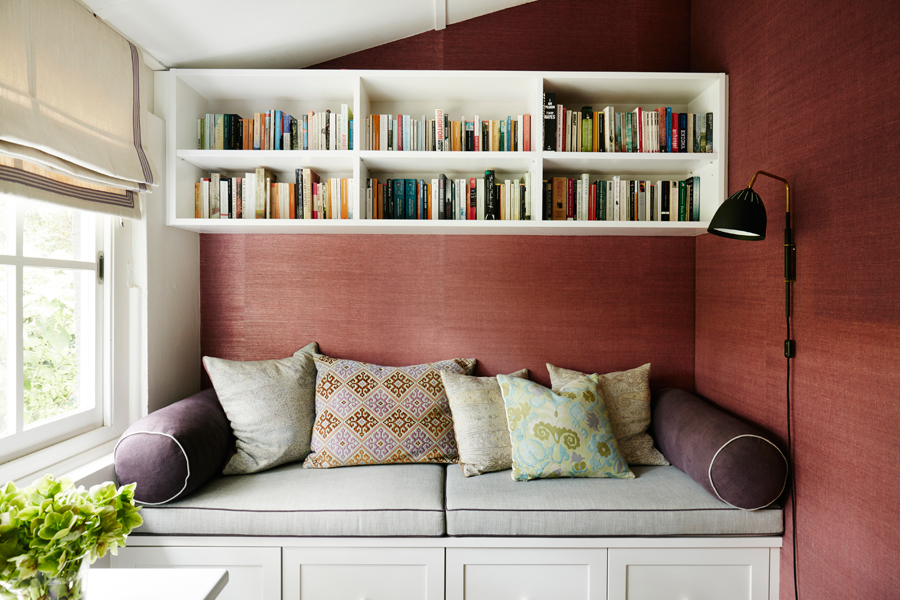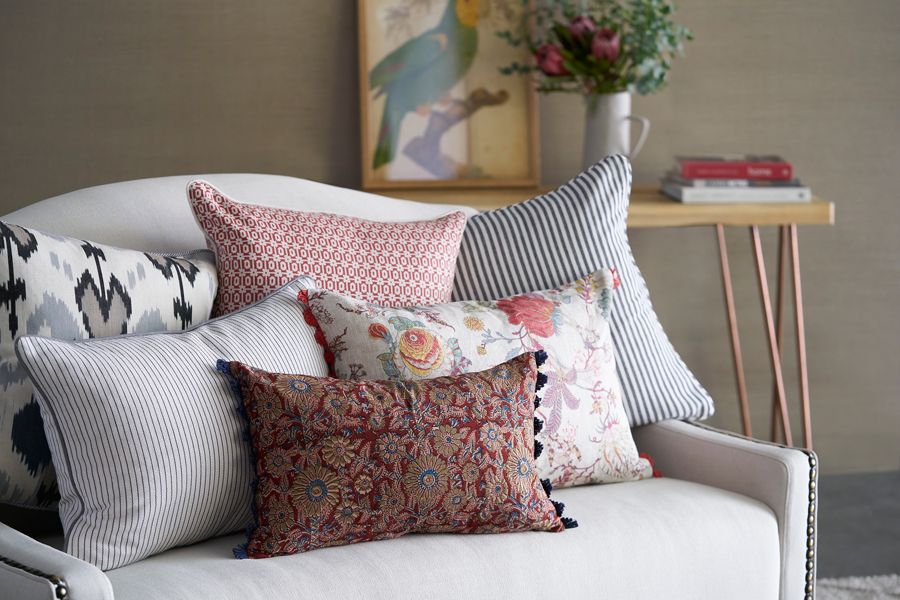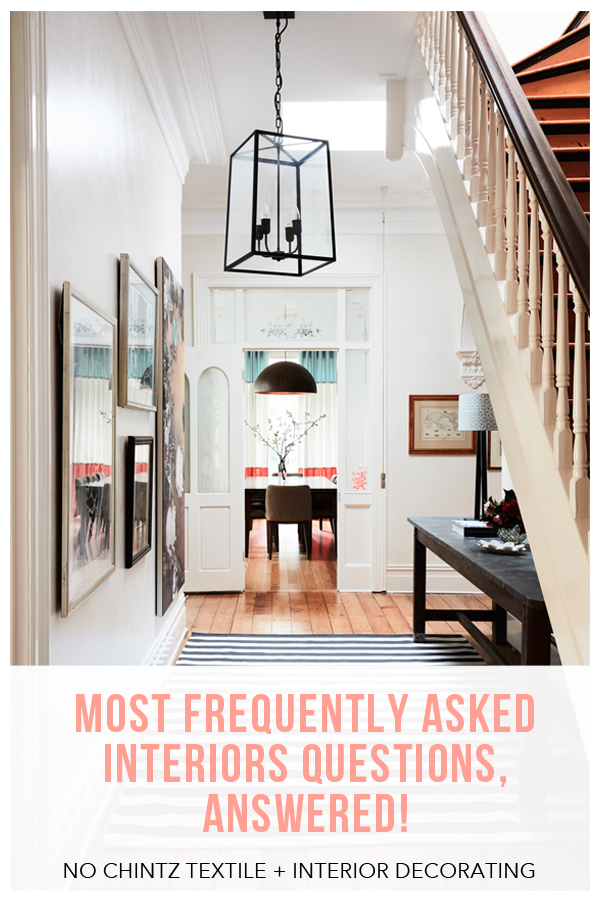 ---
Leave a comment