A Buyer's Guide to Curtains in 2022
Date Posted:14 February 2022
Tina visits our new Woollahra store and picks Chrissie's brains about curtains and the trends to come for 2022.
It was a treat to meet up with Chrissie at the new No Chintz store at 123 Edgecliff Road in Sydney. The new spaces are fun and there is a fresh playfulness with prints and pretty, bold colours creating a welcoming atmosphere.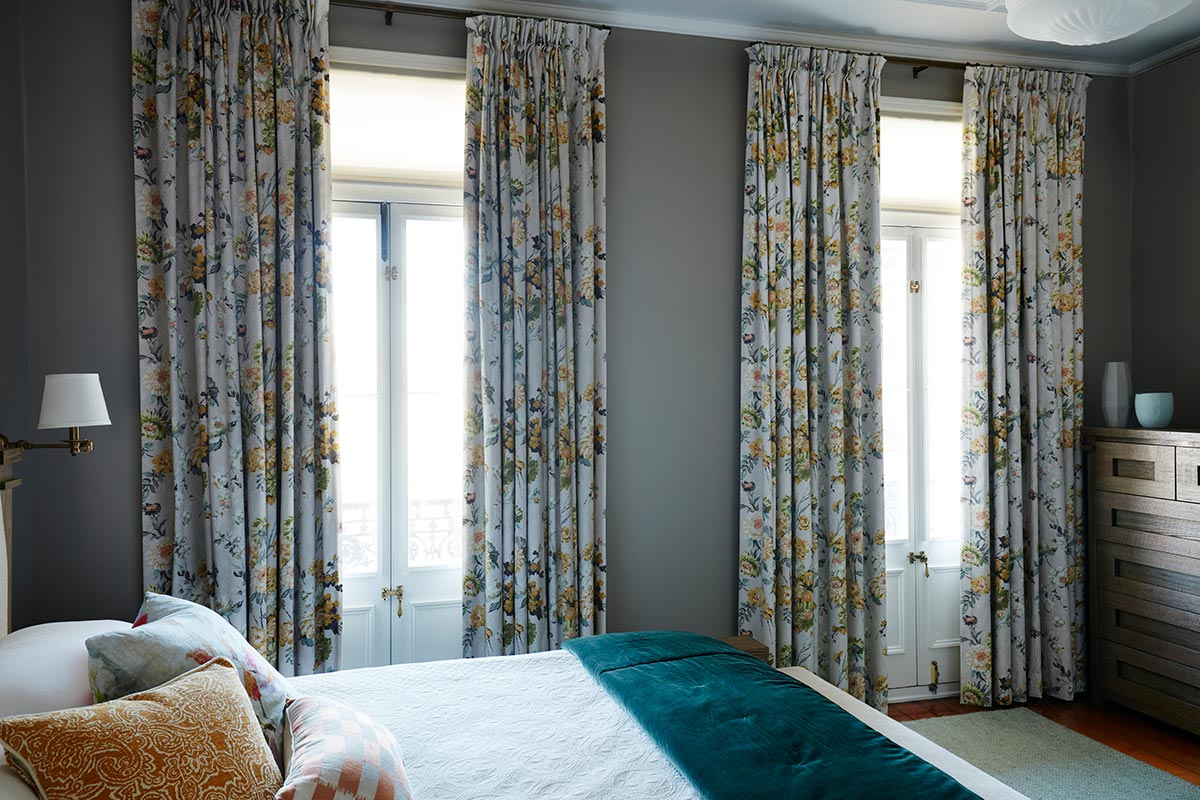 Tina: Hi Chrissie! Do tell us what to expect in the year to come for curtains.
Chrissie: We've noticed a definite trend towards 'serious' curtains. In other words, designer drapes. This means that there is a movement away from very light, sheer curtains. Over the past five years, there has been a big sway towards light and sheer curtains, which transformed into linen lined, slightly heavier textured curtains. Now we see the move into patterns and fabrics which have a bit more 'oomph'.

Tina: How do you achieve a more 'serious' curtain look?
Chrissie: If you're looking at doing a more substantial curtain, perhaps including a pelmet as well, because we are seeing more and more fabric covered pelmets being used, I think the whole reasoning behind this is quite clear:
We are all expecting more efficient performance from our home environments as we spend more time at home.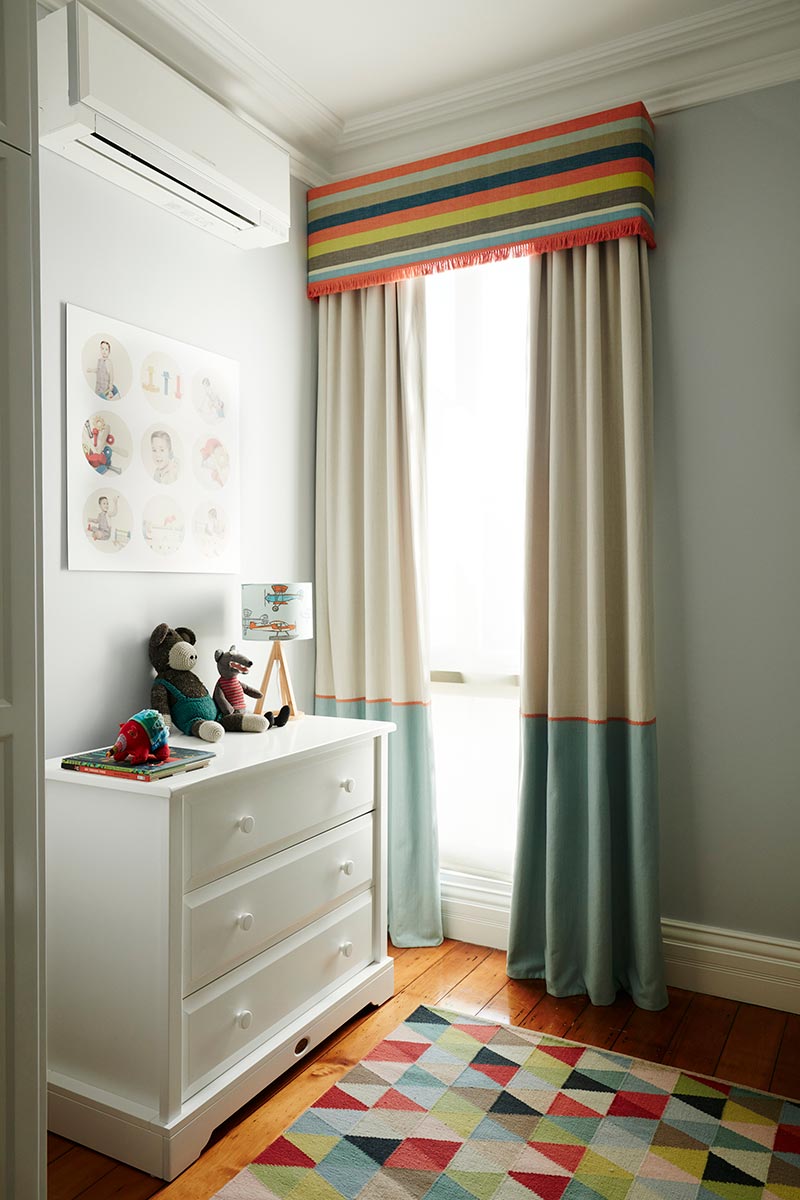 Tina: What role does the pelmet play to improve efficiency of curtains then Chrissie?
Chrissie: A pelmet will give you much more light and heat control. It has been proven that if it is hot outside, a curtain hanging off a pelmet will protect the interior in a much more efficient way than just a track or a pole. A track or a pole allows the heat to rise above the curtain and flow back into the room. A pelmet will trap the rising heat for a room trying to maintain warmth and push it back into the room. Similarly, hanging a pelmet above the window line will prevent heat entering the window and creeping in across the ceiling.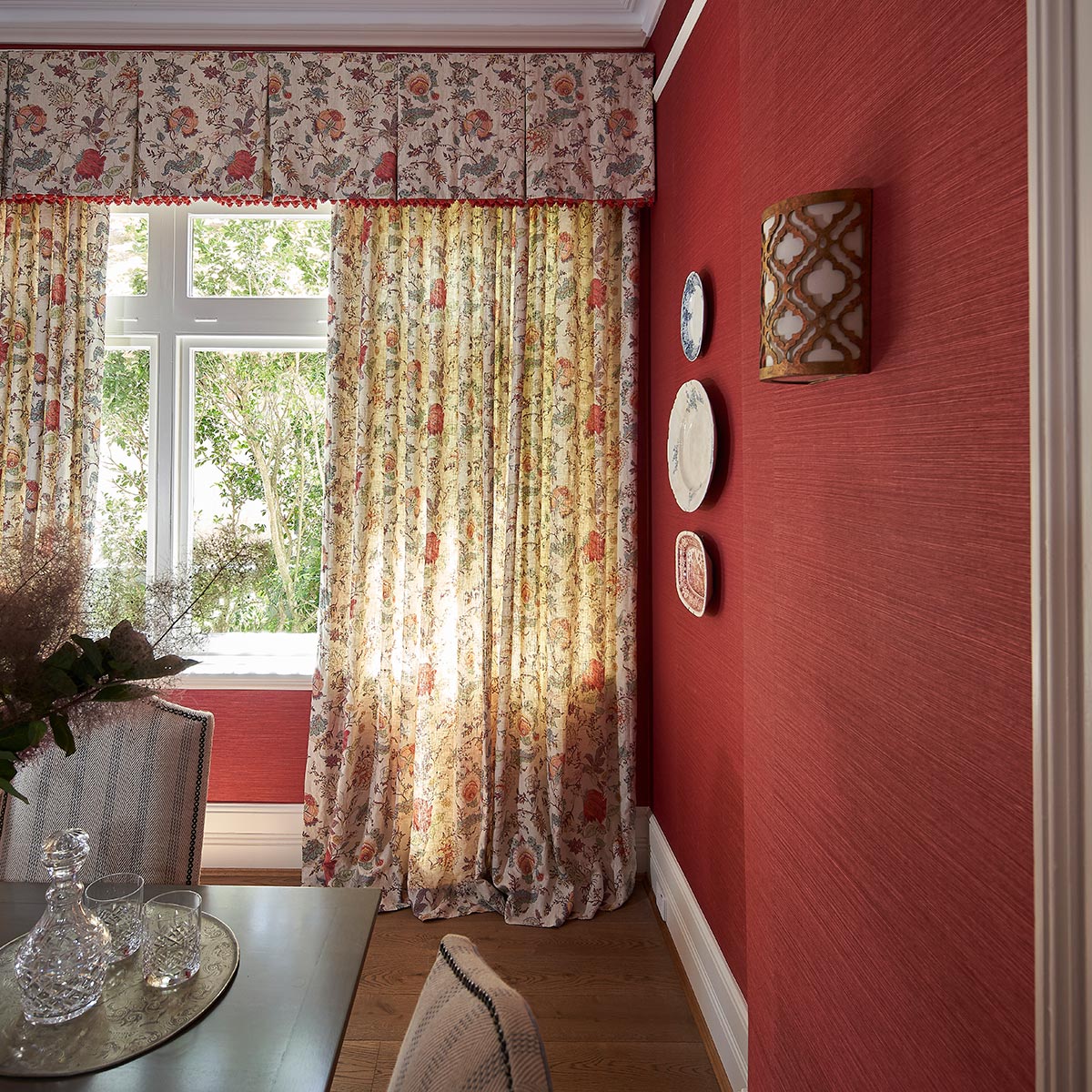 Tina: Can you help separate out window types and direct us on how to dress their various shapes?
Chrissie: For a window to make an impact on a room here are a few things to consider:
The width of the window in relationship to the height of the room.
If you've got really high ceilings, and a window that's under two meters wide then you have what's known in the industry as a 'supermodel window'. No matter what you do with it, it is going to look fabulous. The more height you can give a curtain, the more glamorous, the more luxurious the look.
If you have a window that's quite wide- this is common in Sydney where we build picture windows to capture a view, then you must seriously think about WHY you are putting curtains on those windows.
Is it to protect against heat, for privacy or to soften the room?
With extremely wide windows, the best trick is to find a pattern which pushes the fabric upwards, something that moves the eye upwards.
With very wide and tall windows, I like to recess the track into the ceiling to take it to the full height for the extra drama and elegance.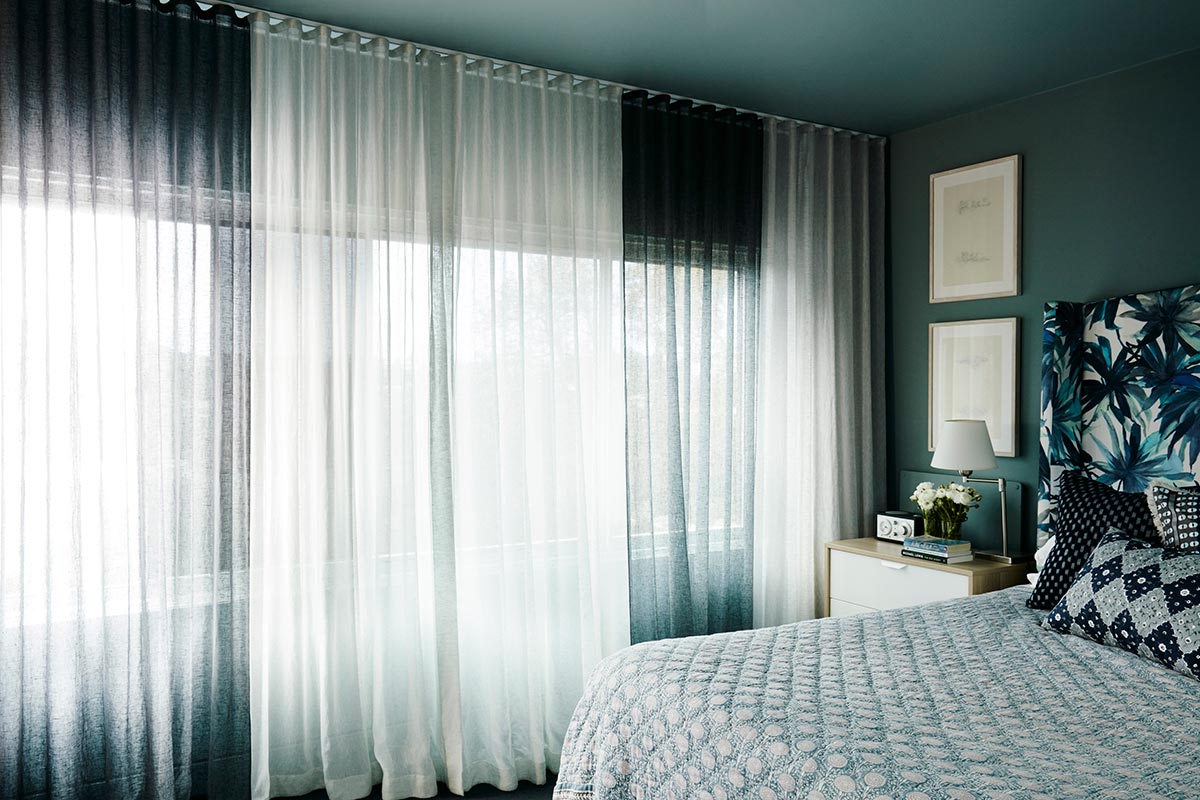 You can break down that vast width by having three sections of fabrics. This helps to create separate vistas and it pushes the eye upwards to follow the pattern of the fabric- a stripe works well in this instance.
It is very important that the curtains on wide windows touch the floor. A single drop will ensure that there is no other horizontal line as the intent is to create a vertical illusion for balance with the wider window.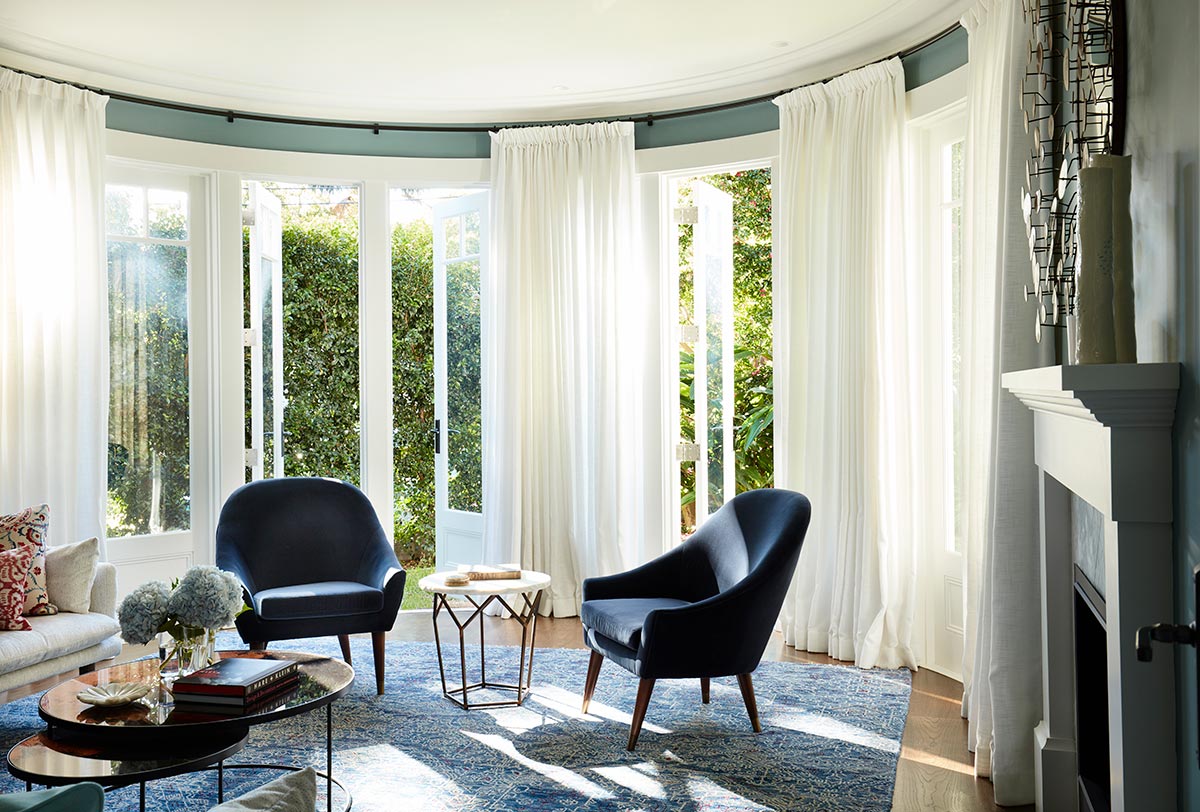 Tina: Other tricks of the trade?
Chrissie: You can cheat the eye to create more length if you have height above the window; you can push it up really high and fill in the gap between the fixture and the window with blinds for instance.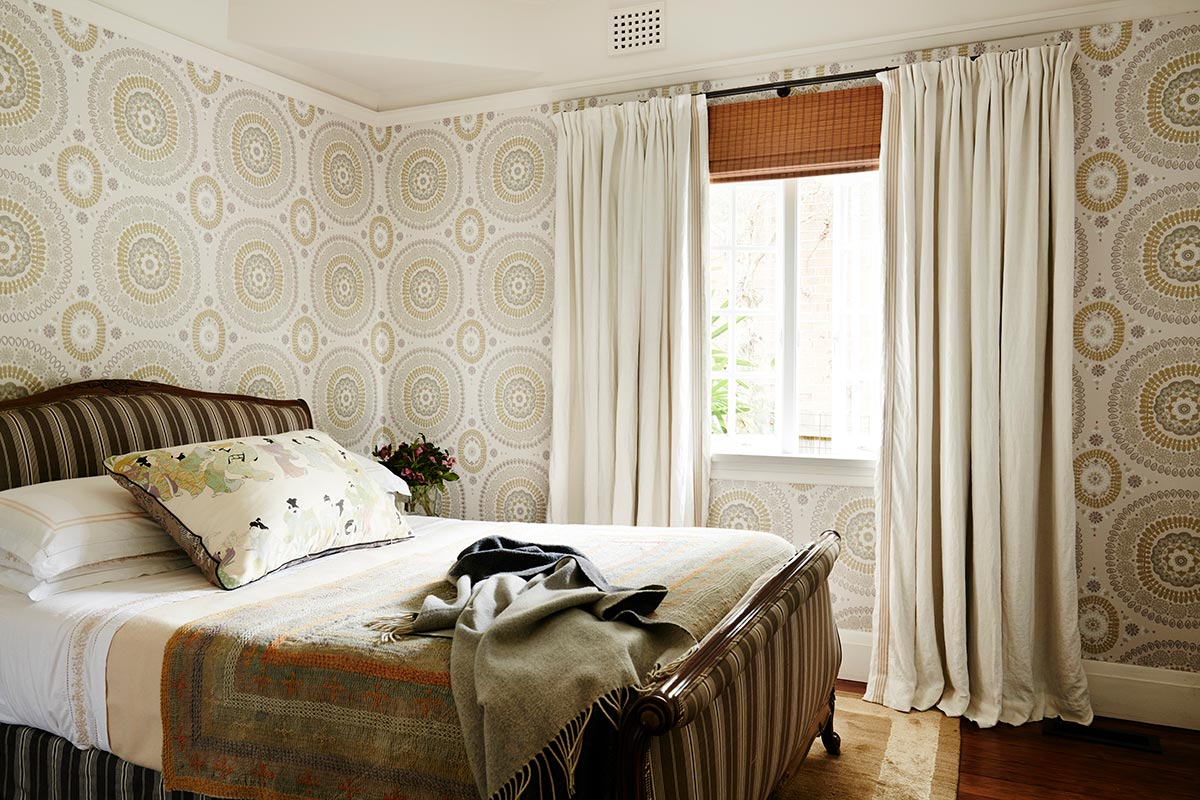 Window furnishing always look better if you create height rather than width.
Keep in mind the following when you are searching for fabrics:
How big is the window?
Where can you stack the fabric to, both above the window and against the wall?
How high can you take it?
Why are you covering the window?
What is the use of the room?
Keep in mind also:
Small rooms and short windows don't do well with large, patterned fabrics.
Big patterns are great in large spaces with big windows.
A graphic or retro pattern can look great in a large space.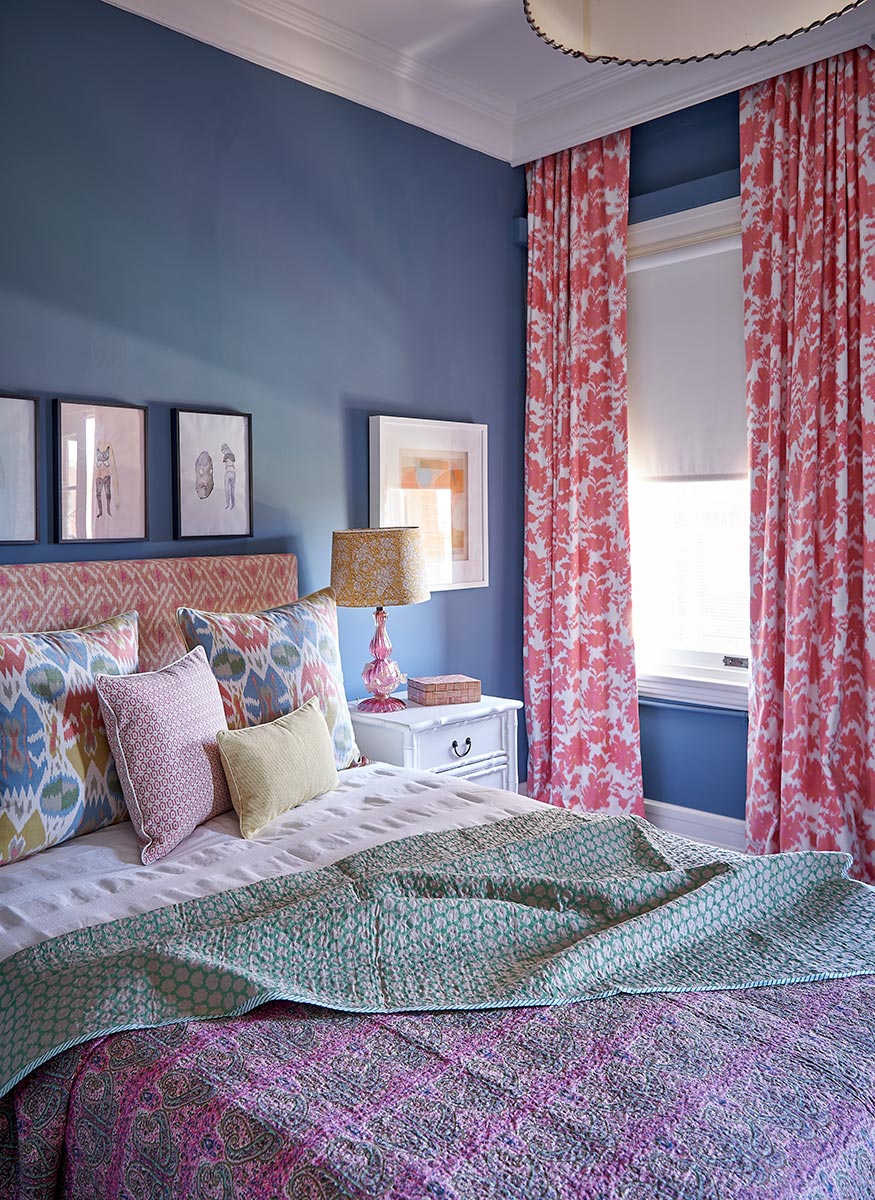 Tina: What about older or historical homes?
Chrissie: These types of homes always require careful consideration. If you want the furnishing to work well and feel equal to the house, it would be good advice to enlist the help of an interior specialist who can help you chart the waters.

Tina: What are the fabric furnishing trends for 2022?
Chrissie: Velvet borders are everywhere. Especially velvet borders on linen; you could call it low key luxe? (laughs)
There's also a movement towards pretty block prints.
I'm really interested to see a modern eye on Victoriana, William Morris gone modern for example. This is picking up speed and expressing itself in a streetwise funkiness. The House of Hackney, and Englishman Ben Pentreath are amongst those at the forefront of this movement. I'm also seeing more patterns in guest and children's bedrooms: it seems to be a safe way to start experimenting with pattern if you yourself don't have to sleep with it every night! (laughs).
If you're nervous about bring a pattern into your home, a good way to make a start is to try a pattern which has a neutral background. Then there's not so much to take on board. Take for instance our No Chintz fabric 'Jali'- I've used it so much because it is easy on the eye: it's not a stripe nor a floral, it is a great pattern to introduce without interrupting anything. Stripes work in a same way.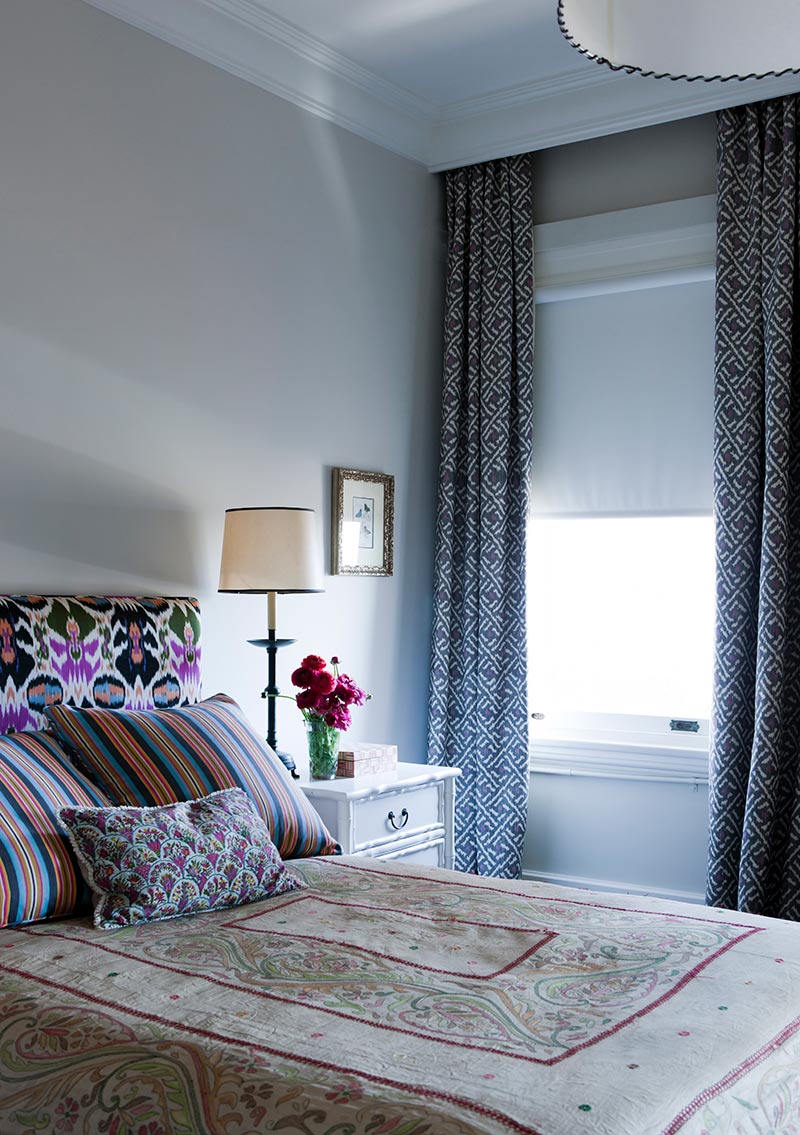 The old-fashioned block stripes are in again, sometimes called the awning stripe.
The other surprise is the chinoiserie which never went away. It's coming out of bedrooms and being used in living rooms.
Patterned fabrics need to be lined well, also depending on the room it goes in. In a bedroom of course you will want a block out fabric for good sun and light control, but also to protect the fabric. Usually, printed fabrics are more expensive, and you want to care for them to preserve them.
Curtain headings are having their own moment too: box pleats are totally gone, the s-wave is still fashionable, and it is not going anywhere. I think it is so practical for contemporary houses: a neat stacking system and great for under pelmets.
French pleats are back, as are shirred headings for finer fabrics, and a slightly gathered, more relaxed heading is also being seen more.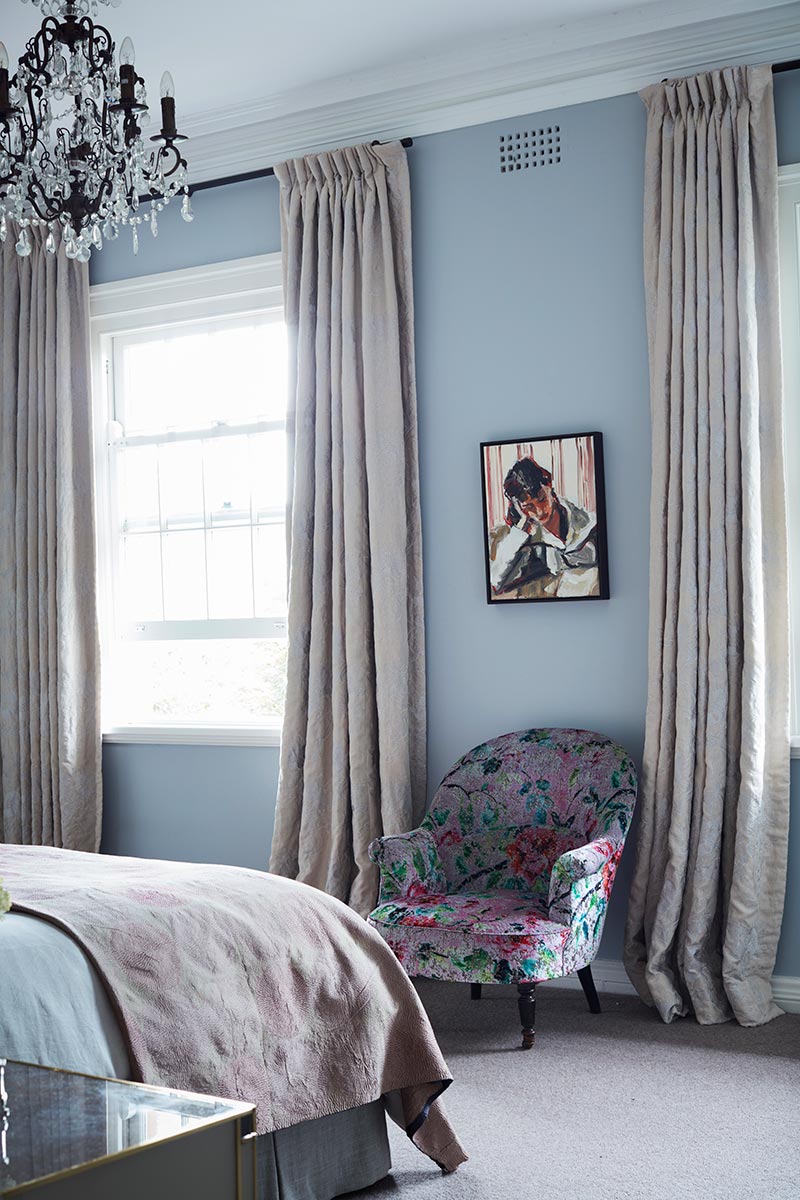 Tina: Bottom line Chrissie?
Chrissie: It is all about your budget as to what you might be able to achieve. It's worth giving it some serious consideration.
Curtain costs are very similar to joinery costs.
Labour and materials add up in a similar way to joinery. Many people underestimate the expense behind making good soft furnishings.
Curtains will last anything from fifteen to twenty years. In some cases, well made and well cared for curtains can last even longer. In considering curtains, it is not just about the fabric: it is a combination of the fabric, how you make it , how you treat it and what you hang it from.
Considering that your curtains can last that long (we don't even have cars or beds which go that long) you're really paying for quality and performance to last the distance.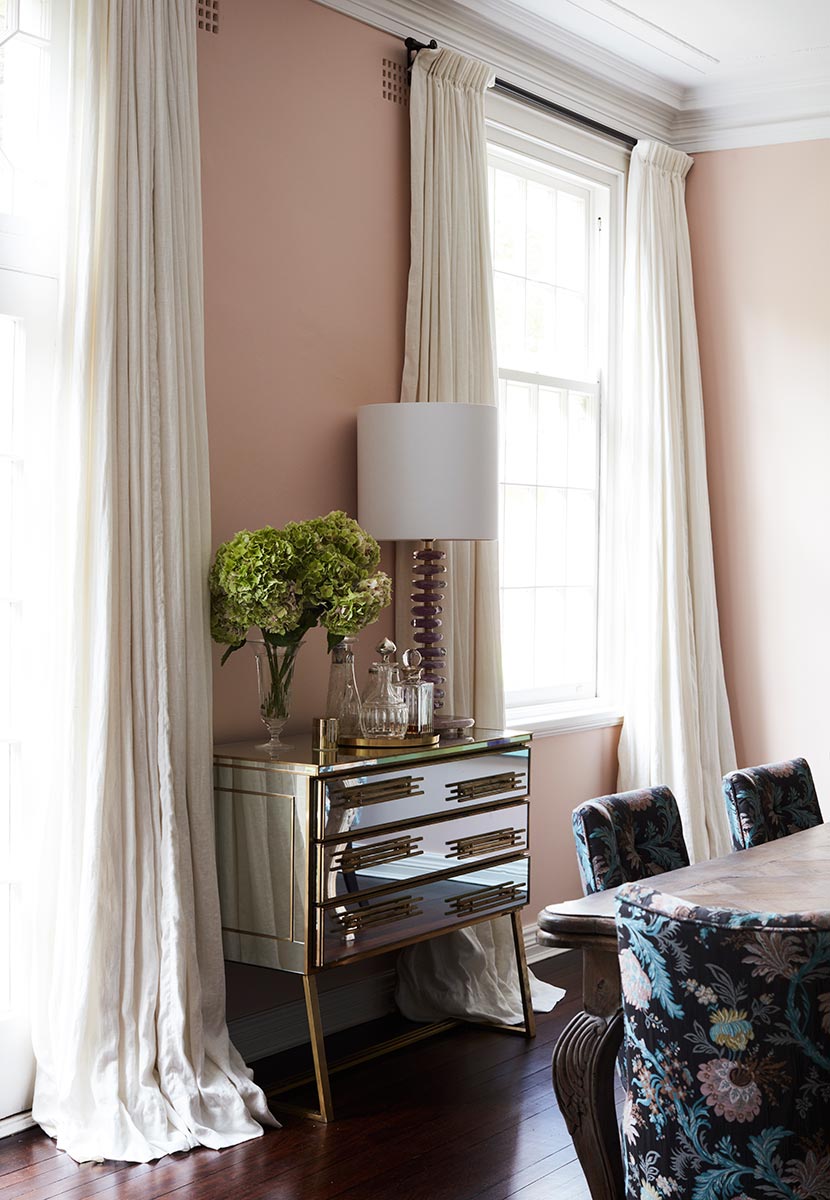 At No Chintz we specialise in custom curtains, blinds and bespoke window furnishings made to your design brief. Our team offers complete onsite check measures and style checks to ensure what you have chosen works for your home.

Call or visit your nearest No Chintz store for more details.
Chrissie Jeffrey was chatting with Tina Gomes Brand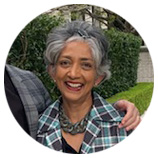 Tina Gomes Brand is a freelance writer who searches out all things creative from food and architecture to travel, fashion and interiors. Brand writes from a broad experience of interacting with various cultures and collaborating with creative people everywhere.
---
Leave a comment