A Chat About Beds: Tips and Tricks on Beds and Covers
Date Posted:29 September 2021
From bedding to bedheads, pillows and sheets, Chrissie shares her tips and tricks to creating a bed you look forward to falling into each night!
Tina: Hello Chrissie! Today we are talking about beds, and everything to do with them. Can you list the most important aspects of a bed?
Chrissie: I believe it is important to have a very comfortable mattress. I also really believe in a topper, or a mattress protector. It gives your bed longevity; and it should be a cotton.
Pillows and a bed cover to suit your sleeping body temperature's needs is also vital. Those are all personal preferences, over time one becomes aware of which one gives you a good night's sleep - under a duvet or a blanket, a thick memory foam pillow or a fluffy feather one.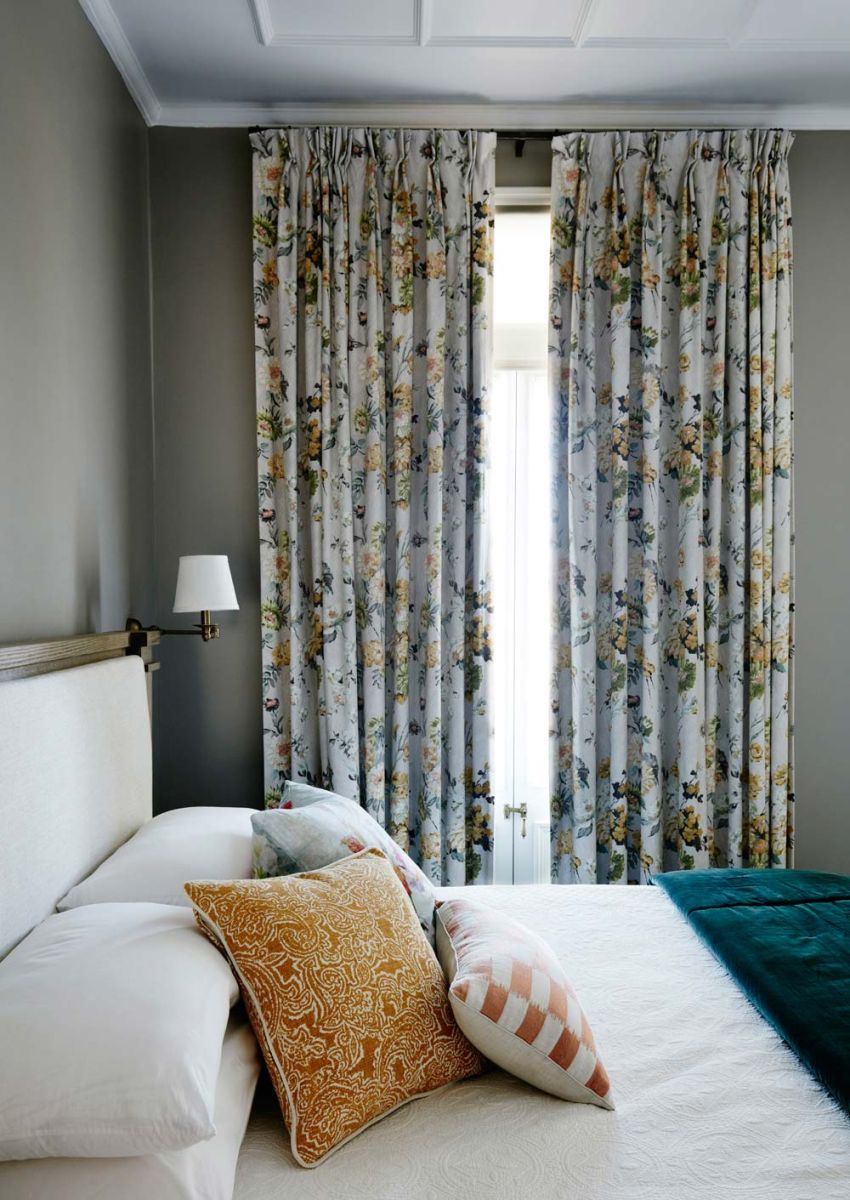 Tina: What are some tips you can share for looking after your bed, and extending the life of a mattress?
Chrissie: I often turn my bed around, flip it when I can and even strip the sheets and stand it against the wall if I am going away for a long period - it is a good way of getting some air circulation around the mattress which it would not otherwise get.
I've read that the bed you sleep in can absorb up to two cups of moisture per person, not to mention all the dead skin cells we shed each night….. notice how heavy old mattresses can be? Haha!
If you ever do get an organic steam clean for your bed, stand it on its side and let it air thoroughly.
These are basic tips to taking care of your mattress.
Tina: Now onto sheets. Tell us your preferences, Chrissie, and why.
Chrissie: I love 100% cotton sheets, also ones with a high thread count.
I like to bleach my sheets from time to time, so white cotton is the best for that. High thread count sheets might be an investment, but they give me 20 to 25 years of wear! I am a big believer in changing sheets each week.
Tina: Your advice on pillows?
Chrissie: What pillows are made of are all a personal preference. Feather ones of course look the best on a bed for plumpness, but if you suffer from allergies, they don't work. Other pillows on the market are memory foam ones which tend to be cool to the touch, Japanese husk pillows, and silk fiber ones. There are also wool pillows and polyester pillows which I recommend are cleaned regularly, once a year.
Tina: Tell us what in your opinion makes a bed look good?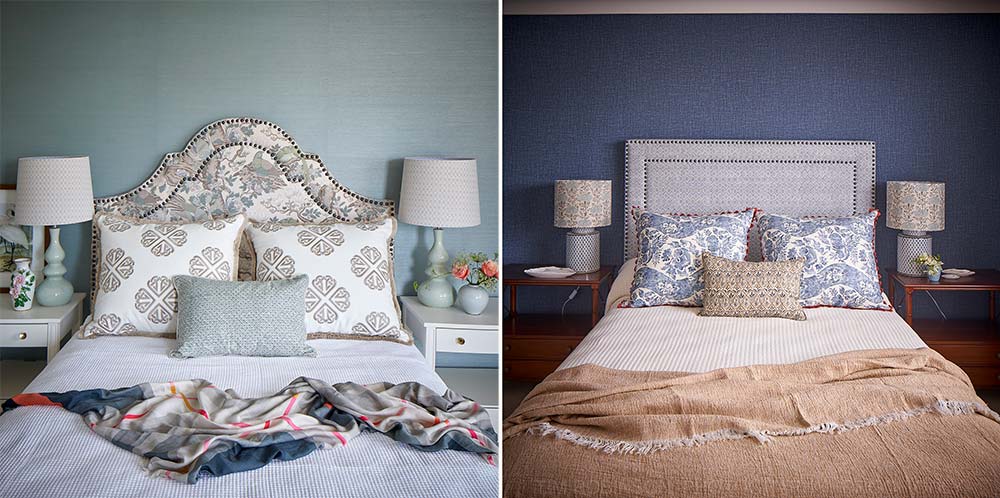 Chrissie: I love a bedhead. They are an upholstered full stop at the end of a bed: they add focus and presence to a room. Let's face it: beds are a big flat thing; in a room by putting a bedhead against it, you add focus and definition.
I do not like matching bedheads to the colour of the wall. I like it to really have a standout presence of its own.
If the wall colours are light, I like a darker shade for the bedhead. If the walls are dark, I'd pick a lighter colour for the bedhead. If I had a patterned bedhead, I would use a similar pattern but not the same fabric for the bedcover, it should be very subtle. I weave in a halfway point into the pillows with colours and patterns, marrying the bedhead and the bed cover.
I don't personally love patterned duvet covers.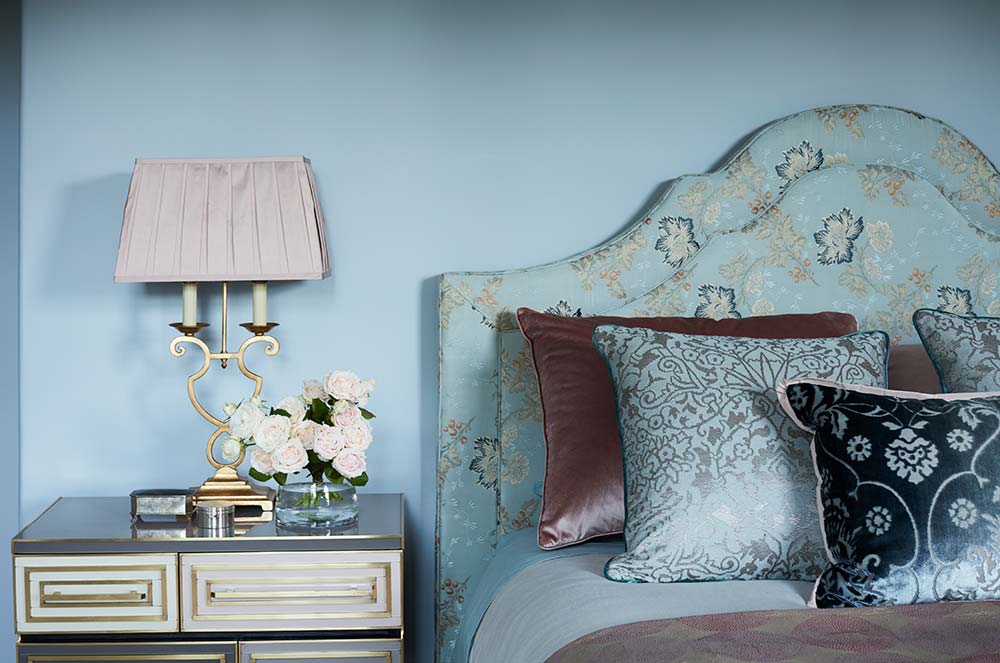 If you have art hanging on your bedroom walls, a patterned duvet cover can be just too much.
I love a good folded-over throw on the bed that ties all the patterns and textures together.
Any more than four decorative pillows or cushions on a bed can be too much.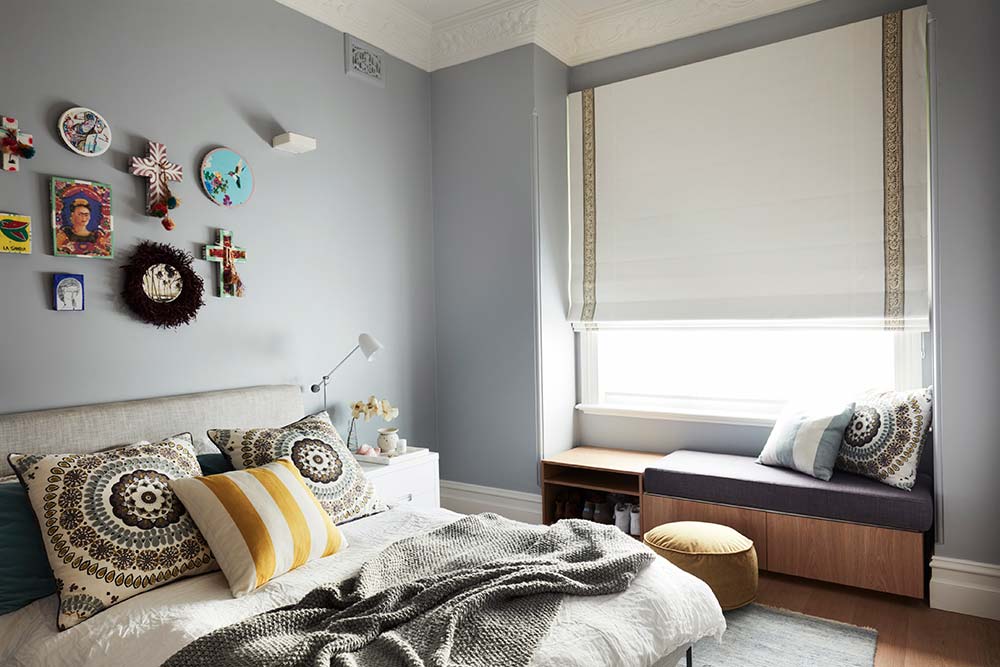 There's a happy medium between the American overstuffed and overdressed beds and the very throw away casual look that Australia seems to fall into.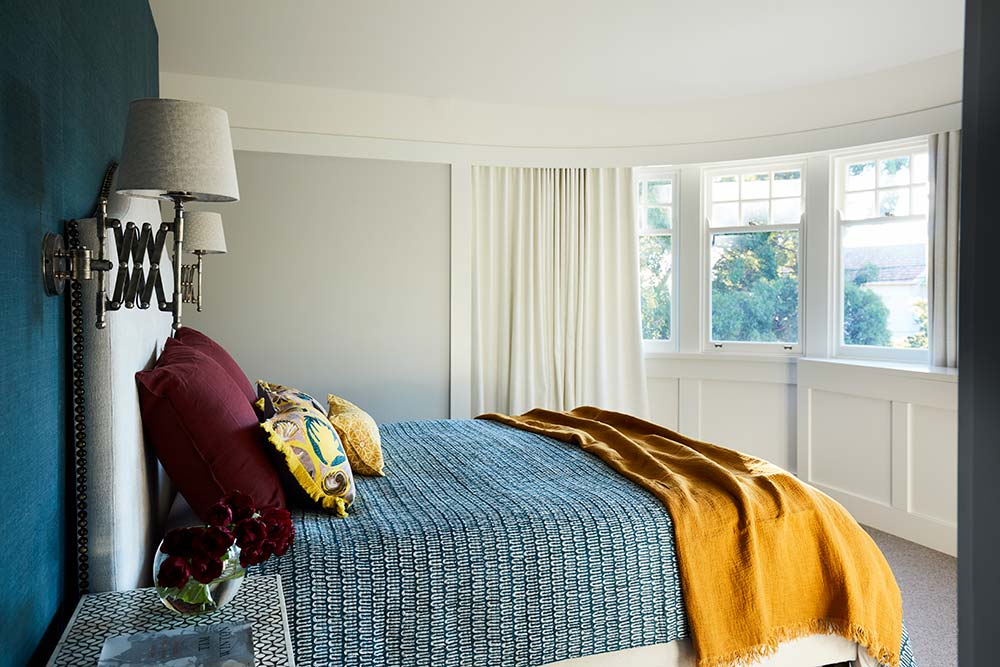 I think the slightly more restrained English bed has more appeal in Australia - crisp white sheets, a patterned bedhead and a lovely old quilt cover or blanket. Laura Ashley certainly took from Ralph Lauren and dialed it down to a level I think Australians thought we could more readily apply to our homes.

Tina: What are the fashions coming in for beds?
Chrissie: Tonal colours in linen are certainly a big thing now. The rumpled look is meant to appeal whether the bed is made or unmade!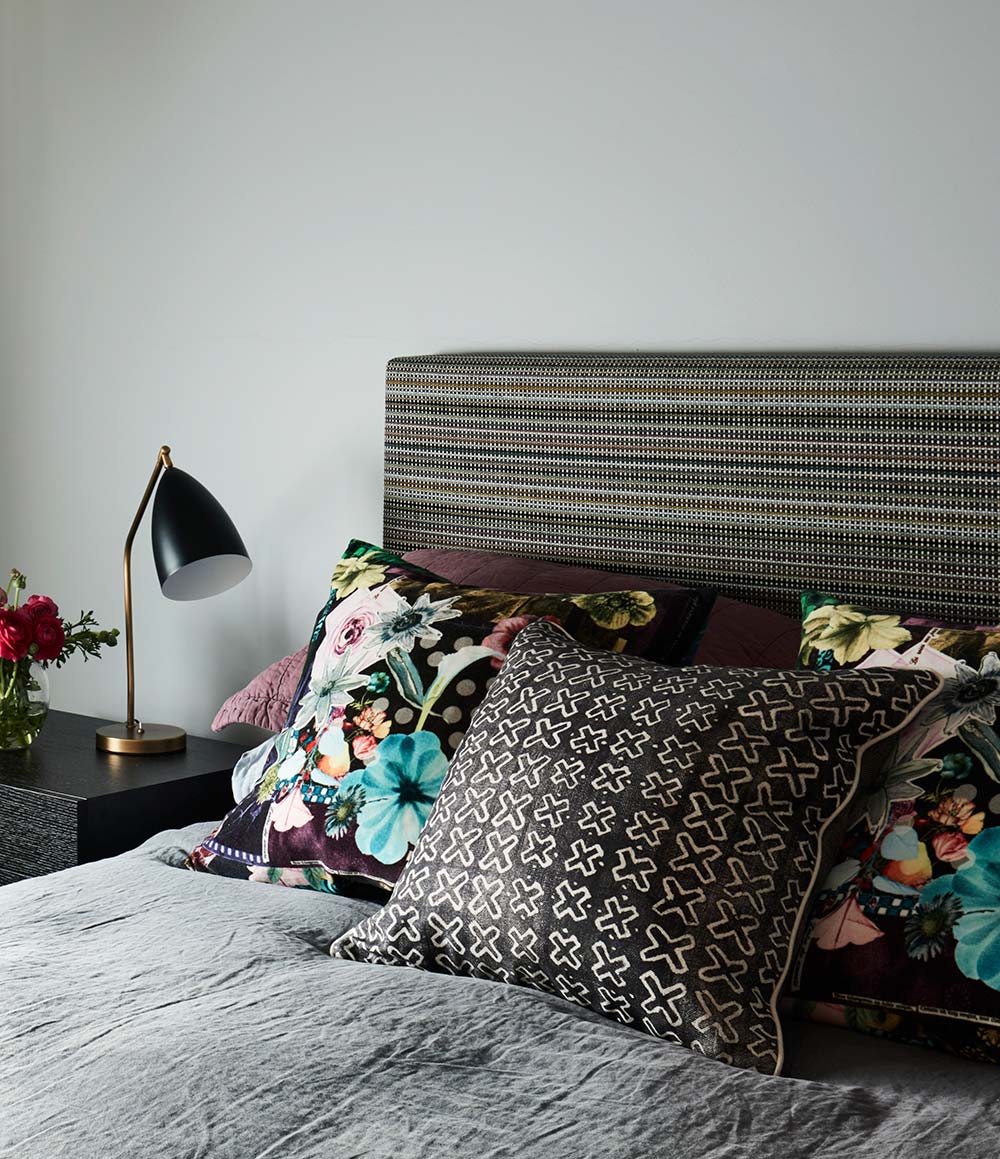 It's got to be the right sort of minimalist interior for the tonal linen look to really feel at home in.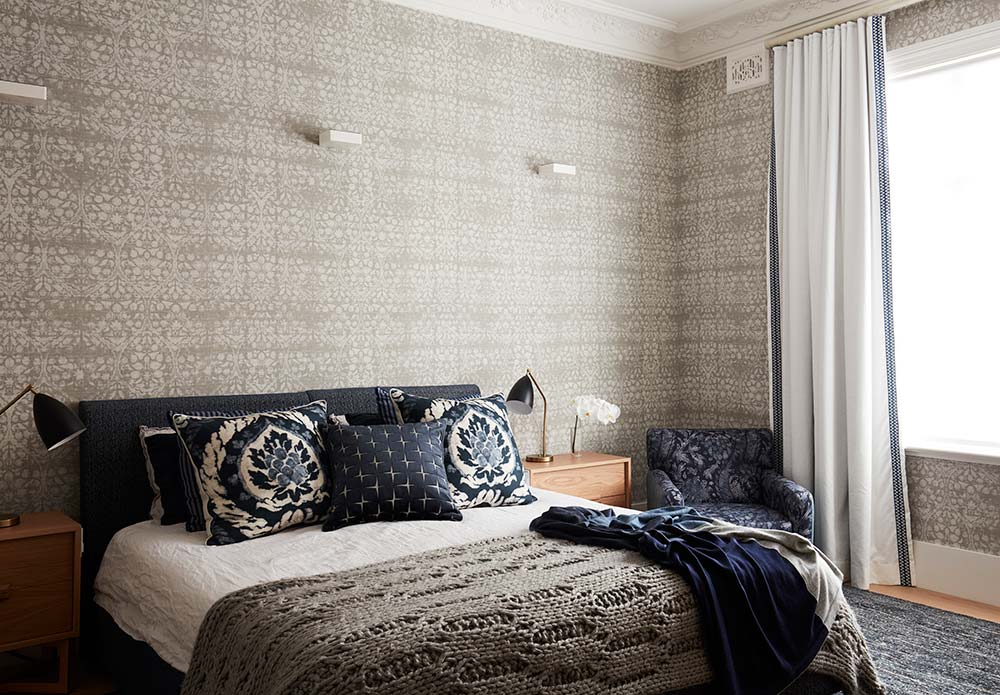 Let's face it, we don't usually follow fashions too closely, they will only change quickly, and you'll be left with something outdated. Apply the same principle to dressing your bed.
Tina: What bed projects have No Chintz undertaken which are memorable?
Chrissie: Oh, I can think of lots of fab beds we've covered from the truly luxurious such as The Roche Foundation that had two bedrooms done in the French style of the 19th century when bedrooms where used as a symbol of power, to the unlined fake fur covers at the Rose Seidler House.
In fact, the area that No Chintz does the most work in is the made to order, luxury bedding department. Anything custom made is always carefully measured, because while we go by sizes of single, double, queen and king, each brand can vary slightly. Of course, the whole thing with custom made bedding is that the fit should be perfect.


Tina: What are the various components which make up a special custom bed ensemble?
Chrissie: Bedheads and valances are used when you have an ensemble bed.
Bedheads are easily available on the market now, however if you want an elaborate shape No Chintz always do a template to check the shape, height and width before heading into a bespoke design.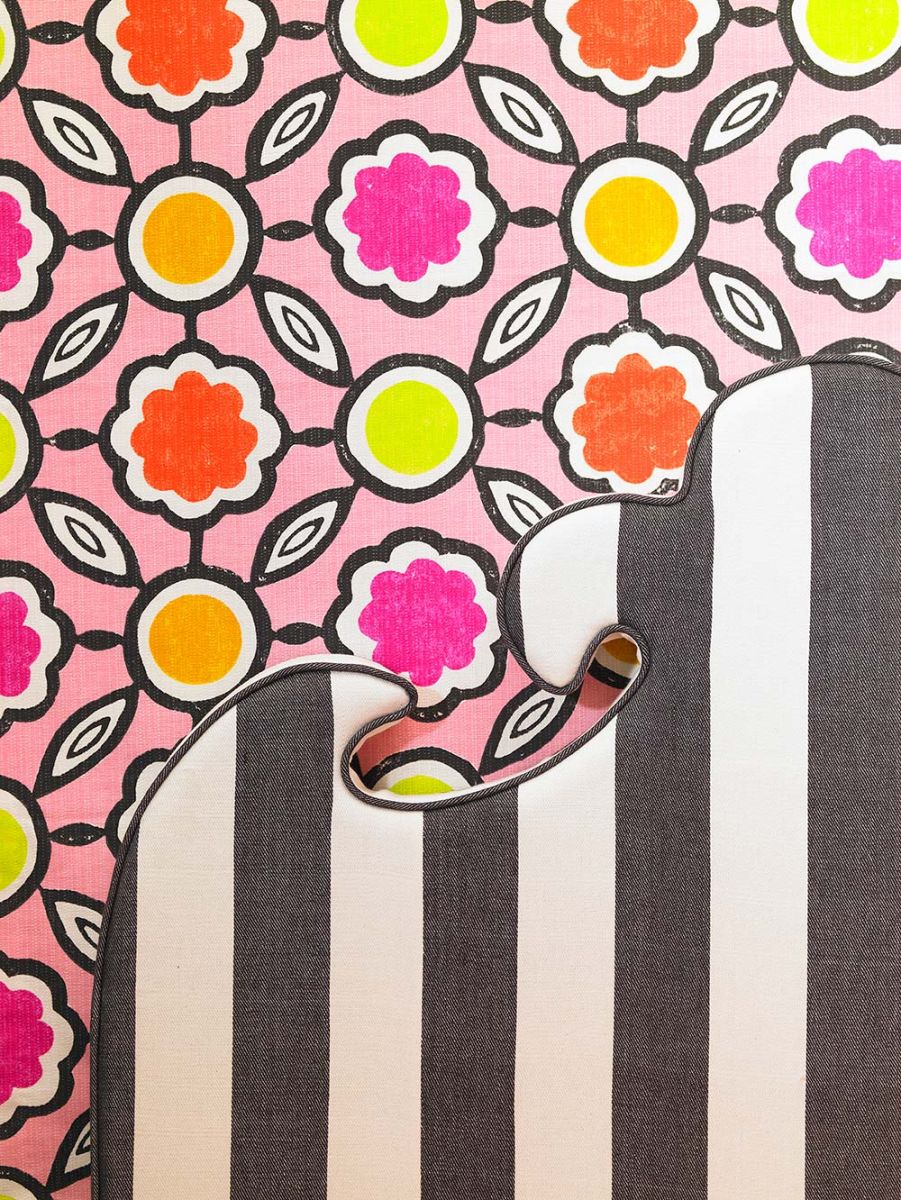 We all ways do a matching or co-ordinating valance/bed skirt which should be made to fit well, attached firmly and be just off the floor or carpet.
We usually line them and they are best dry cleaned and maintained by vacuuming regularly.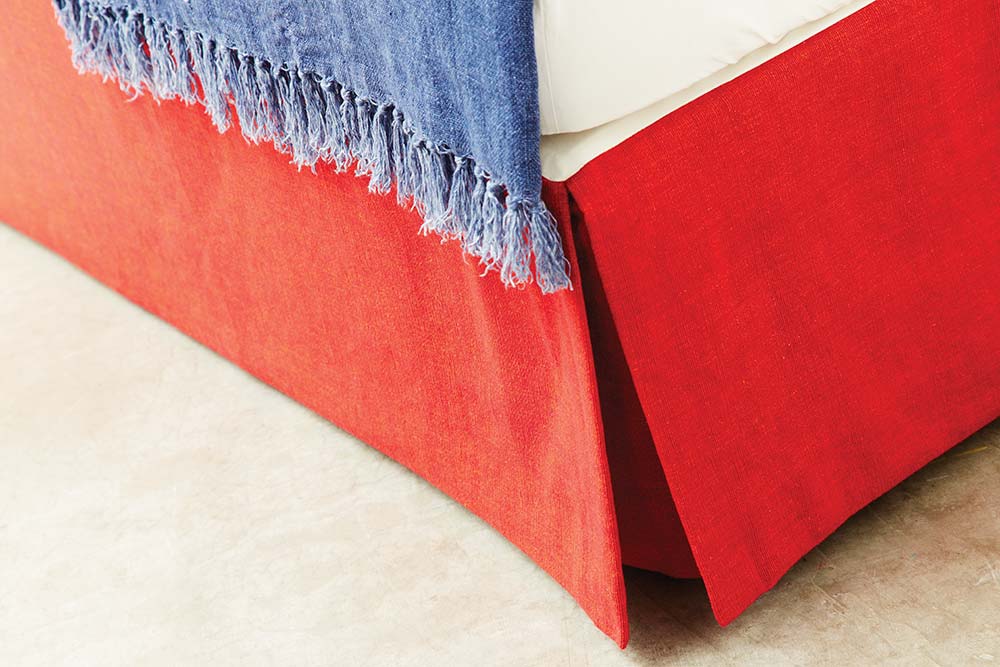 Fully upholstered bedheads with attached bases are made to order now and offer a sleek smart bed with the owner needing only to source a mattress of choice.
We often do these for guest and children's rooms.
If a valance is not needed, we have a supplier who does a beautiful timber slat base with an attached upholstered bed head…... a chic and modern look.


Tina: Does No Chintz offer made-to-order bedding?
Chrissie: Made to order bedding is our biggest seller and the luxury end of the market due to the cost involved.
Clients who order bespoke quilts or duvet covers are usually seeking a finished, tailored look, and possibly have a bed that is an odd shape or size. For example, it might be a large king bed, or it might be a rounder shape, perhaps. Sometimes it is as simple as a client just wanting a gorgeous bespoke bedcover, made for their bedroom.
Custom bed covers take time as you must find the perfect fabric. Bed covers need fabric that is 300cm wide, which is rare.
There is quite a lot involved in a bespoke duvet or bedcover: the making, quilting, and often it is decorated with embellishments like a braid or ribbon down seams or at the base.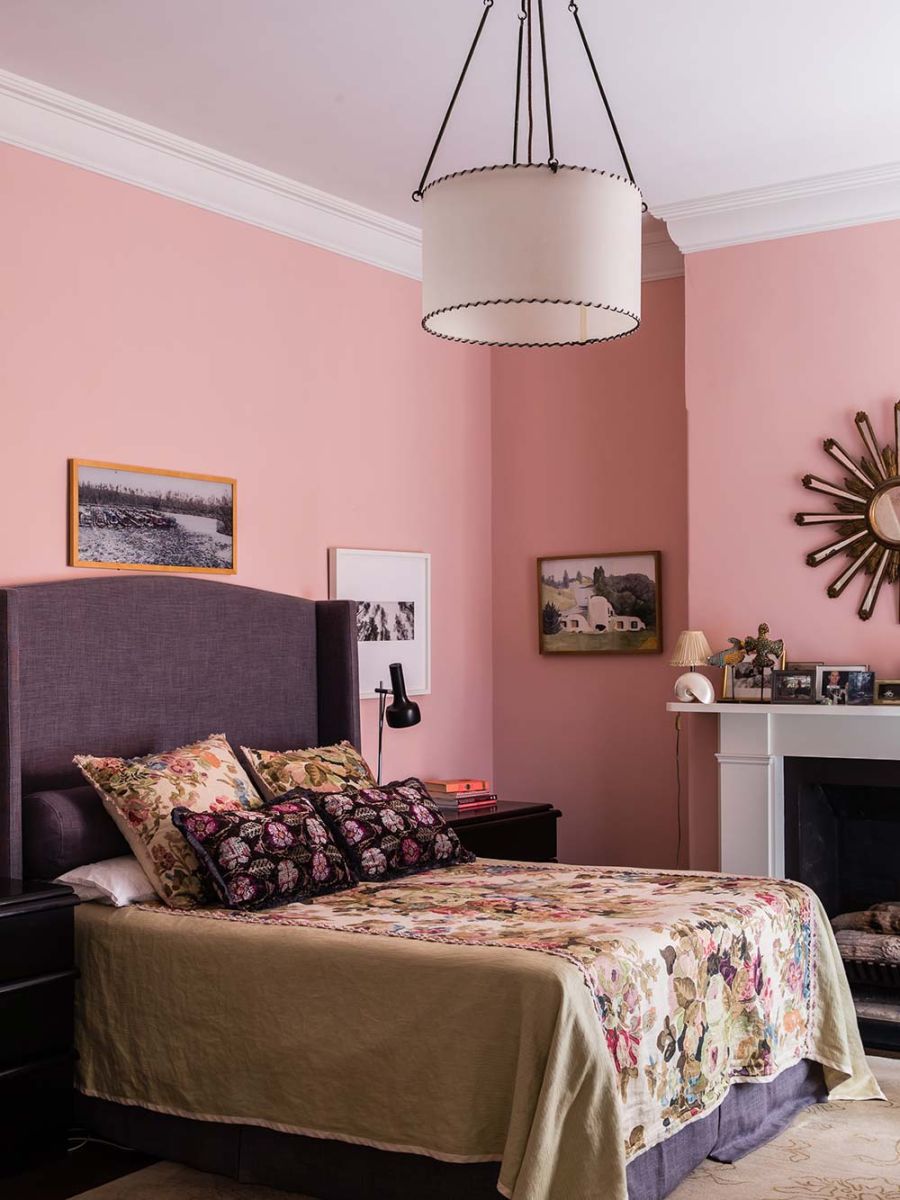 These covers typically hide pillows and often reach the floor. Sometimes there is a matching valance on the base which might be seen if designed that way.
Custom bed covers/quilts can be made in any fabric, however they must be cleaned by a professional.
The benefits of a custom coverlet is that they last a very long time.
In fact, we have one in the workroom that's being remade and it was 25 years old!
If you're looking to update your bedroom, we have a great selection of custom made bedhead designs and fabrics to choose from.
Contact one of our stores, our qualified staff would be happy to help.
We also offer a wonderful range of ready-made bed throws and bedding available in-store and online.
If you're looking to update your bedroom, we have a great selection of custom made bedhead designs and fabrics to choose from. Contact one of our stores, our qualified staff would be happy to help.
We also offer a wonderful range of ready-made bed throws and bedding available in-store and online.

Chrissie Jeffrey was chatting with Tina Gomes Brand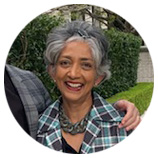 Tina Gomes Brand is a freelance writer who searches out all things creative from food and architecture to travel, fashion and interiors. Brand writes from a broad experience of interacting with various cultures and collaborating with creative people everywhere.
---
Leave a comment