A Guide To Curtains and Window Furnishings
Date Posted:19 August 2019
Tina Gomes Brand recently caught up with Chrissie to talk all things curtains and how to select suitable window furnishings for your home.
I caught up with the enthusiastic Chrissie from No Chintz recently. Always a delightful and educational conversation, Chrissie knows so much about design, interiors and the makers of fabrics and yarns, and she sees so much on her travels. My question for Chrissie was what she'd seen most recently that made an impression.
Tina Gomes Brand: So Chrissie, what is the best swag of curtains you've seen recently?
Chrissie: Oh, that's easy! A designer on our team was working on a warehouse-like space with tall windows and polished concrete floors. The client really didn't want her home to look like a warehouse. I loved the solution: to acknowledge the height of the windows with tall and billowy curtains that had an oversized blue flower print on it. It was a celebration of space, adding drama, warmth and comfort.
TGB: I can just see it! Which leads me to the question of 'why do we need curtains?'
Chrissie: Australian homes need curtains always. They keep the house cool, and also warm, and they filter light. Curtains perform an important function for a home. They have a practicality for sure, but also make a room feel dressed.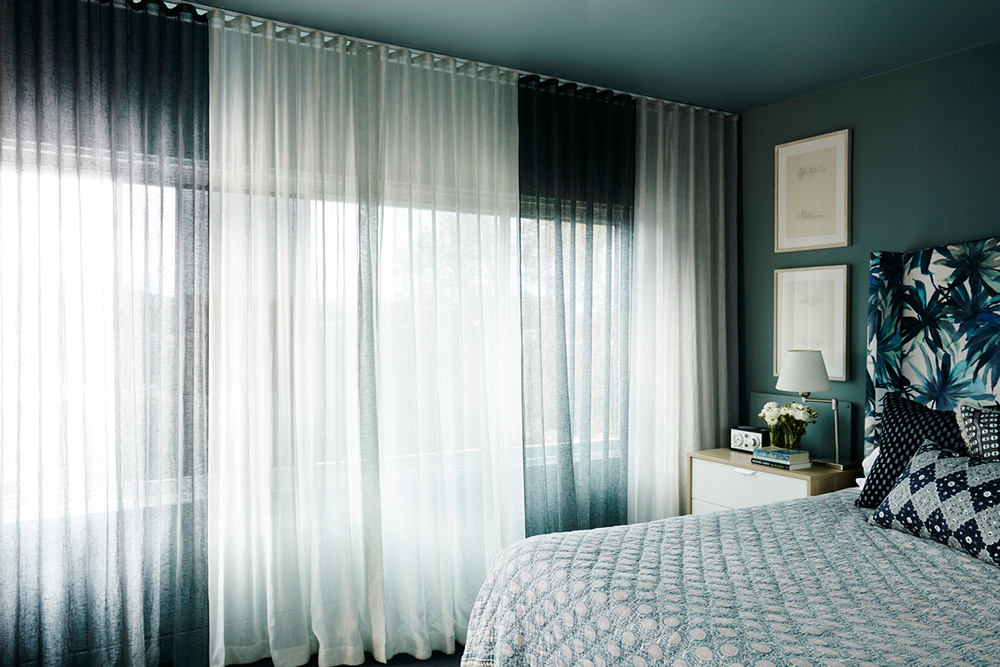 TGB: Why does fabric hanging in the windows change the way a room feels?
Chrissie: It centres a room; the windows sit properly, they block unwanted neighbouring views and harsh light. Curtains can change the heights of rooms - if you have really high ceilings, curtains can bring the eye down. Similarly, if you have low ceilings, you can push the hang of the curtains to the ceiling to give the room height. Curtains can also hide windows and doors that are uneven – straighten up windows, which are not properly aligned. They can be used in a way that is architectural, not just decorative if you know what you're doing.
TGB: Can you speak about how to budget for curtains?
Chrissie: If you're going to spend the money on curtains, you should use someone with a lot of experience. Home furnishings are like a lot of things in life: you pay for what you get. If you expect something well made and good looking for the long haul, pay a professional to do it properly if your budget allows it. If not, then at least pay someone for the professional advice.
TGB: How does one choose the right fabrics for curtains?
Chrissie: Every fabric brings a different handprint into the room. Say you want an extravagant feel for a room, try glossy silks, velvets and damask; fabrics which have a lushness to them. On the other hand if you want a space to look less formal, linen and cotton or a print have a simpler feeling that draws back from grandness. It happens often: full, over the top curtains in a small room just makes the room feel small! That's the other thing- you've got to have space for curtains; you need decent size walls. If you don't have space for curtains or all the furniture is placed under the windows, go with blinds. But have good blinds that work well.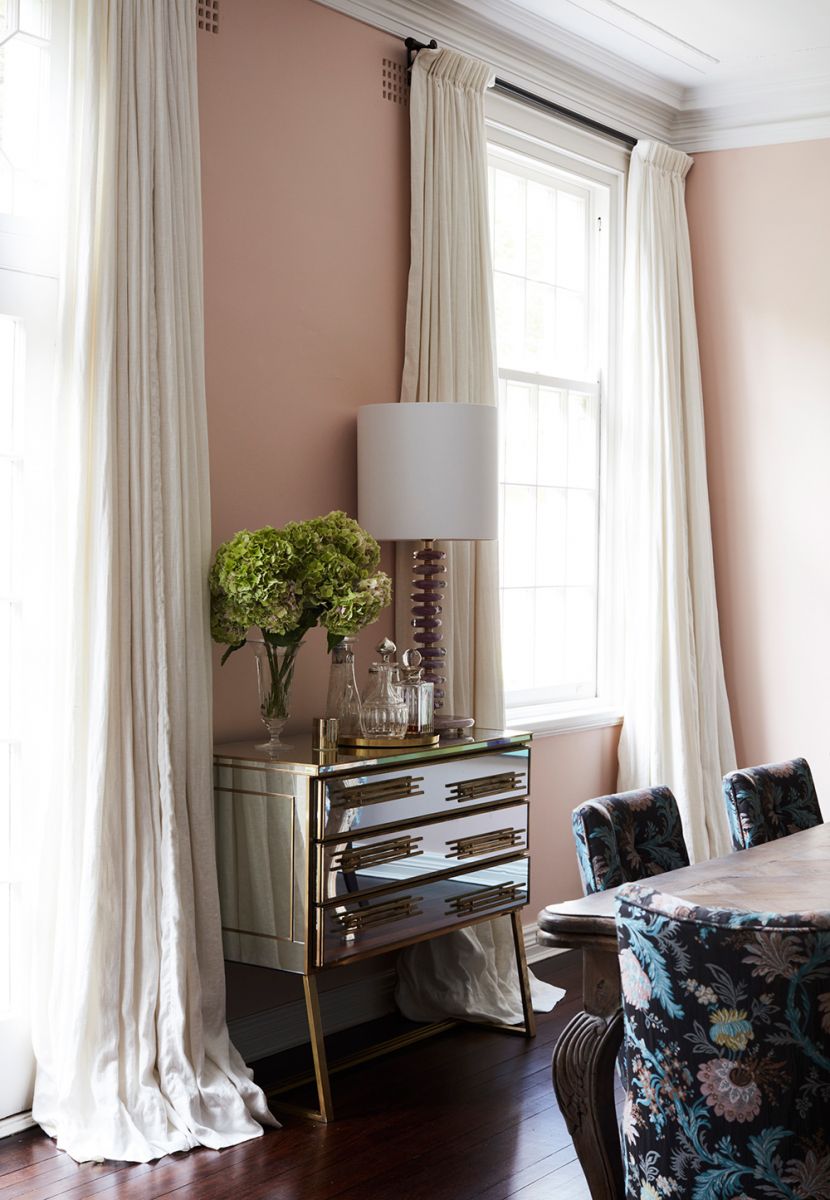 TGB: Speaking of blinds, what is your opinion on them?
Chrissie: They give the room weight, but not as well as curtains. Blinds can look a little flat. A big room with roman blinds often looks like it should have had curtains.
TGB: How do curtains protect a home from the elements?
Chrissie: Glass is a great conductor – it moves heat in and out of a room really quickly. You can lose a lot through glass. So you need to have a barrier. When you hang curtains next to glass this is what happens: the cold or heat comes through the glass, it hits a barrier, and it bounces back out again. You can get a seven-degree difference of heat or cool if you have a barrier. If its 35 degrees outside, your house could feel like 27 inside. 1 Fabric roman blinds, properly lined and hung outside the window frame can perform the same function.
TGB: A lot to consider Chrissie! Once you take the plunge, will curtains last the distance?
Chrissie: Good curtains like good carpets will cost you, but you should get 15 to 20 years out of them easily. You get more life out of your curtains than blinds. Because of the gatherings and the folds, if you put the inner edges on the outside, turn them around every few years, you'll get a good even wear.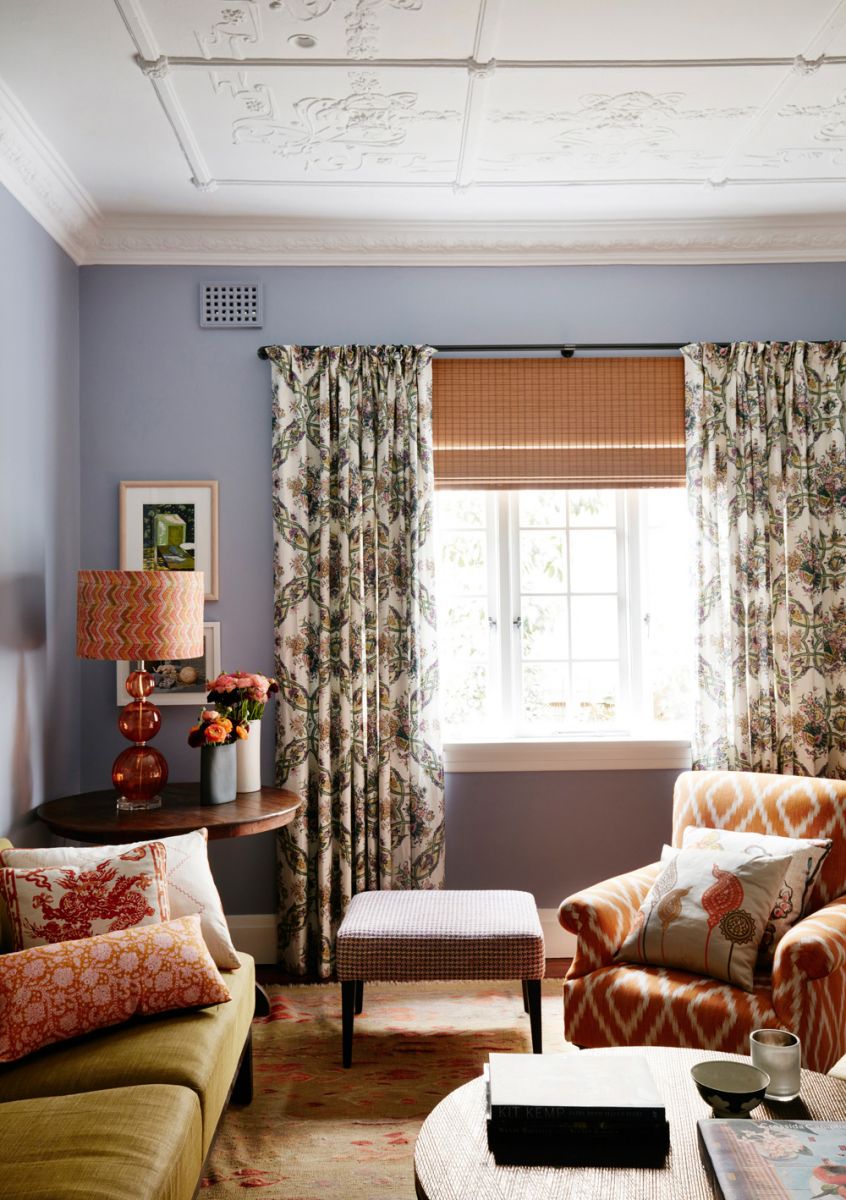 TGB: How do you care for your curtains? It seems like an overwhelming job!
Chrissie: (Laughs) Not at all! Just vacuum them and give them a shake! You really don't need to wash them. You could wash filmy curtains, but heavier curtains don't need to be cleaned for the first five years. If the lining goes, you can replace that, at which point you may think of washing. If you think of it, curtains are not being worn or sweated into. They are only really susceptible to moths, silverfish and dust, and these are all things that can be shaken and vacuumed out! With delicate embroidered or hand-painted fabrics, the less cleaning, the longer lasting.
TGB: How does No Chintz lead in terms of style for curtains?
Chrissie: We look at the architecture of the room. We never put curtains up with the mindset of: we always just do this. We have no signature style because it is about the client's space. Every situation is unique; everyone has different needs. If the home is new, we carefully consider what the architect intended, and work around that to be harmonious with the feeling of the house. In an older home with established art and furniture, we ensure the curtains sit comfortably within what's there. People usually want as much light and air as possible, but ultimately need to be in control of it, and window coverings are what you use for that.
TGB: What is the unique service that No Chintz offers a client?
Chrissie: A strong knowledge of fabric and how it performs. Experience means we have a sound knowledge of hardware and fixtures. We have a real talent for finding the right fabric for a room. I tell clients: bring in a picture. But honestly, it is best for us to visit to the house- a quick measure will give a good estimate of what the costs might be. Most uniquely, we have our own manufacturing studios here in Sydney so my team personally oversees the quality of our curtains being made. It is bespoke in every sense of the word.
TGB: Can you break the costs down?
Chrissie: Fabrics vary tremendously from simple to luxe, so you've got the fabric first up. There's the lining, hardware, manufacturing, and finally the delivery and the installation. We are transparent with our pricing and can provide a clear break down of everything. People expect to know the details of what they are spending and we respect that.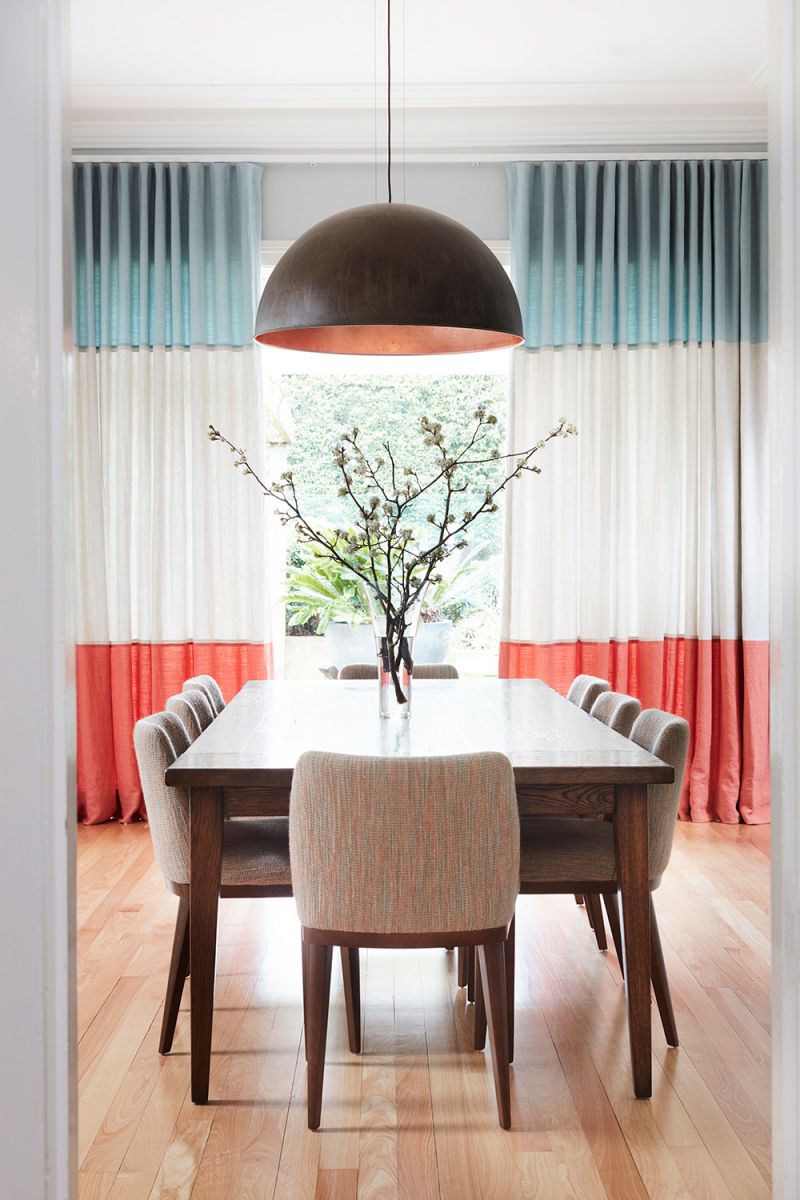 TGB: Thanks so much Chrissie-looking forward to picking your brains again soon!
Chrissie Jeffrey was speaking with Tina Gomes Brand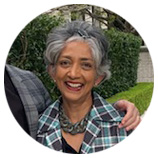 Tina Gomes Brand is a freelance writer who searches out all things creative from food and architecture to travel, fashion and interiors.
Brand writes from a broad experience of observing various cultures and working with creative people with experiences ranging from Australia and North America to the subcontinent and SE Asia.
---
Leave a comment