Careers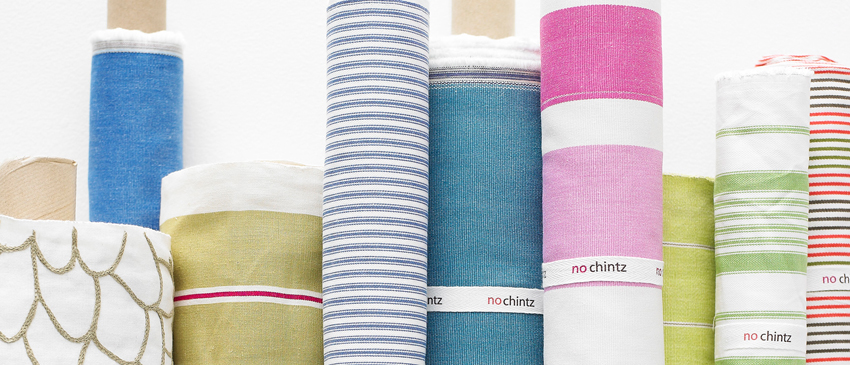 Are You Passionate About Textiles, Soft Furnishings and Interiors?
No Chintz is looking for a motivated and experienced full time salesperson for our store in Woollahra.
We are the only Sydney based retail stores specialising in bespoke soft furnishings, with over 25 year's experience in interior window furnishings and interior decorating. Our stores are full of exceptional textiles and manufactured soft furnishings, many which have been designed and woven for us. The director of the company is renowned throughout Australia for her passionate love of textiles, quality design and manufacturing.
This is an interactive, hands on role and you will be greeting, assisting and inspiring new retail clients as well as building strong relationships with existing clients. You will create new business opportunities and prepare presentations and pricing information. This position gives you a chance to utilize your sales skills as well as fulfill your passion for working with textiles and soft furnishings. You will be given the opportunity to perform in an inspirational and creative environment working alongside our head designers.
The role is a full-time position with the opportunity to develop your professional career within the interior design industry. You must have a strong retail experience, as well as knowledge of the textiles world and be willing to learn more. You will be able incorporate a love for textiles into your day to day life by selling our fabrics and furnishings, and well as inspiring other textile lovers to create their dream interiors.
In order to be successful in this position we require the following:
- Strong retail experience
- Knowledge of textiles, design and/or soft furnishings
- Be able actively promote No Chintz's brand and our suppliers
- Energy, enthusiasm and a positive can do attitude
- Excellent organisational and communication skills
- Ability to work as part of a team, as well as independently
- Exceptional attention to detail
- Must be able to work Saturdays
- Must have the right to live and work in Australia
Essential Experience:
- Minimum 2 years retail experience
- Sewing, textiles or craft knowledge
- Computer skills essential
- Knowledge of POS software highly desirable
- Ability to work to KPI's essential
- Background in interiors or the design Industry highly desirable
- Microsoft Office Suite
What We Offer:
- Career growth & development
- An amazing opportunity to work within Sydney's design community.
- Excellent training and professional development within a supportive team.
- A fun, fast paced and vibrant work environment
- Amazing staff discount on our products
If this is you, send your CV and a cover letter describing why you think you would be the ideal a candidate for this role to:
The Office Manager - info@stitchessf.com
Only applicants with relevant experience will be contacted and you must provide a covering letter outlining your suitability for this role as well as your most recent resume.