How To Choose the Right Slipcover Fabric For your Sofa
Date Posted:21 June 2021
In this edition, Chrissie talks about slipcovers: how to choose the right slip cover fabric for your sofa, when, why and how to use them.
Slipcovers were once called case covers, and can be made for chairs, sofas, ottomans, bed valances and bedheads.
Slipcovers were traditionally used on bedheads in the Northern hemisphere with the change of season. For instance a wool or a velvet over winter would be swapped for chintz or linen in the warmer months.

Tina: How did the notion of a slip cover originate, Chrissie, and why?
Chrissie: Originally devised to provide cover or protection for expensive silk upholstery or uncomfortable horsehair stuffing, or scratchy wool fabrics, a chintz or a linen cover was made so that when you weren't having the formal occasion, you'd have the slip covers as every day covers. They've been around a very long time, providing a very useful purpose.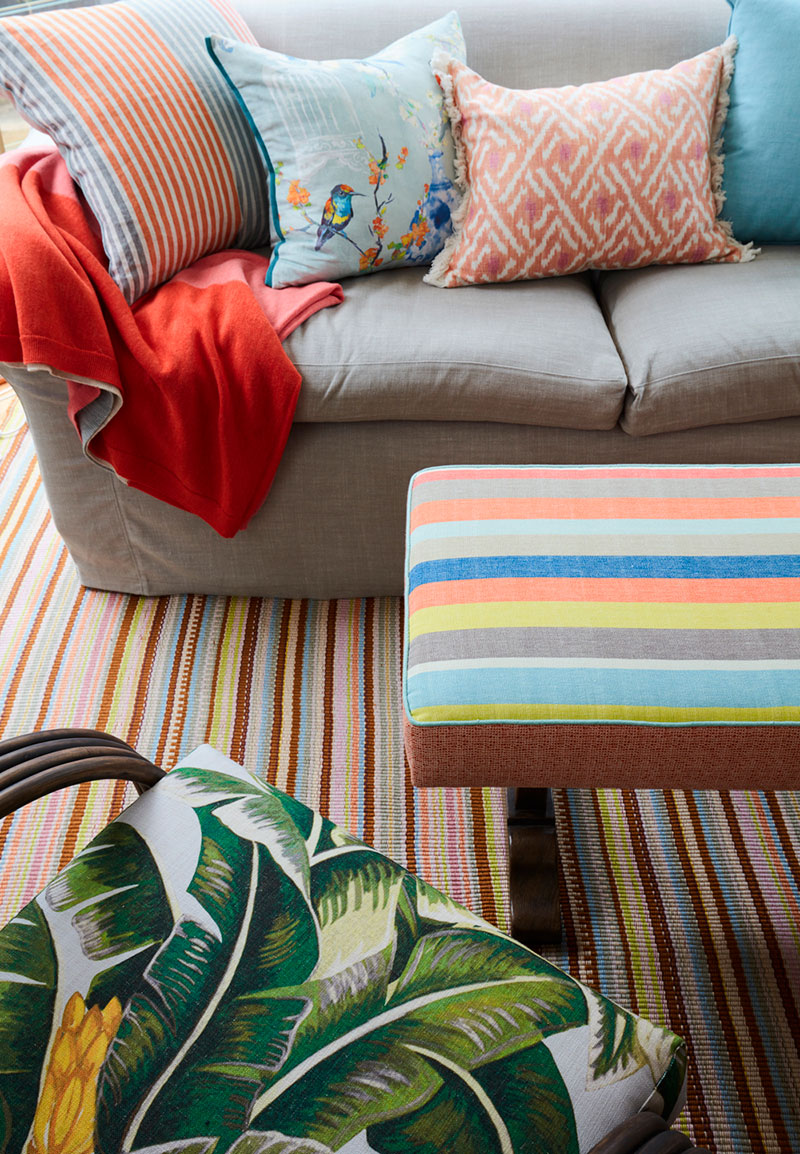 Tina: What is the contemporary slipcover and its function?
Chrissie: There is the 'ghost cover', designed by the Italian designer Paola Navone, unstructured and in linen. When that came on the market, it really took off, its appeal being a relaxed and unstructured look and feel.
Then there is the traditional English slipcover where when it's been made for your sofa or chair, the result is neat and tailored to fit perfectly and beautifully.
There are two schools as you can see.
The function is twofold: it is usually to protect or hide an existing upholstery or in some cases, people who love pale colours or white will need an easy on and off slipcover to wash regularly or dry clean.

Tina: What fabrics are best?
Chrissie: Personally, I would go for a fabric that is preshrunk, and one that you can wash regularly, I would go with a heavy duty cotton first off because cotton loves to be washed, and after that I'd most probably go with a cotton-linen blend, happy to be washed and bleached, keeps it shape well, and then I would suggest linen as a third choice only because it can get very creased over time, and become sloppy and baggy.
For the very tailored slip cover using zippers and Velcro for a fitted outcome, cotton is the best. The 'ghost' cover is more suited to linen and linen blends. A cotton or linen with some polyester content can help to hold a structure more firmly, but one must be careful about the percentage of poly content. Polyester can pill, and no one wants a 'pilly' sofa! Not a nice look!
Traditional fabrics which were used for slip covers were tickings, or herringbone weaves. They tended to be cottons light in feel … as you can imagine it's a bit like making a dress for a sofa.
A cotton with a tough construction makes it difficult to pull on and off for washing, so canvases and duck cloth I tend to avoid.
We have some beautiful cottons of our own designs in store so do ask when you come in. Take samples home to play with.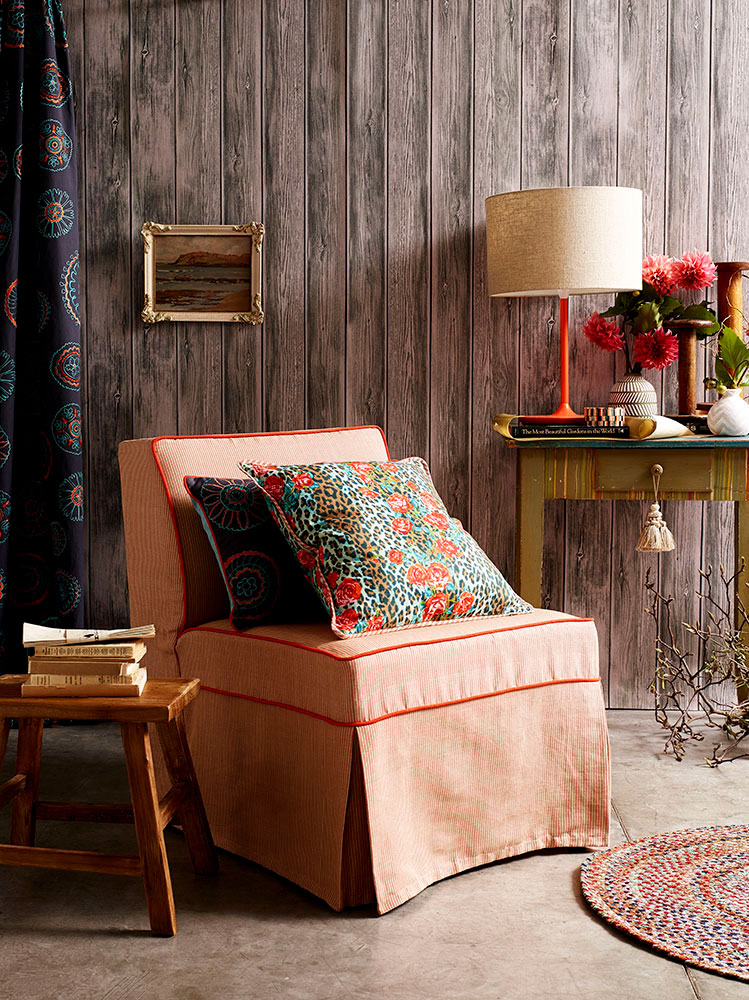 Tina: What is involved in making a slipcover?
Chrissie: A slipcover manufacturer is truly a master because it is like making a dress! To fit well and hang nicely, they need to be really good, very skilled. Up until the time Paola Navone invented the 'ghost cover', it had been a very structured style only that was the option for a slipcover. Her style revolutionized the way a slipcover can look and gave it all a more casual feel which contemporary homes love.

Tina: Who of your clients would you suggest should go for the slipcover rather than re-upholster?
Chrissie: Oh, clients who have dogs and cats who like to sit on the furniture, small children around, a heavily traffic area, and if you're going to pick a colour that's very pale.
I even recommend if you're going to get slipcovers made, do two sets! That way, you can wash your upholstery regularly and be sure that your chairs and lounges are hygienically safe and clean.
I was shocked to read for example that an ottoman is one of the most germy pieces of furniture in a house. Consider: we put our feet up on them, we eat off them, let kids and dogs all over them, you know!
Bottom line is, anyone who is really concerned about hygiene and keeping their home clean, slipcovers are a very good option.
The other situation which is quite common: you inherit a lovely piece of furniture from a relative, it is covered in a fabric in pristine condition but which is unsuitable to your lifestyle (perhaps a damask or silk or horsehair), or doesn't match what's in your home. Go with a slipcover!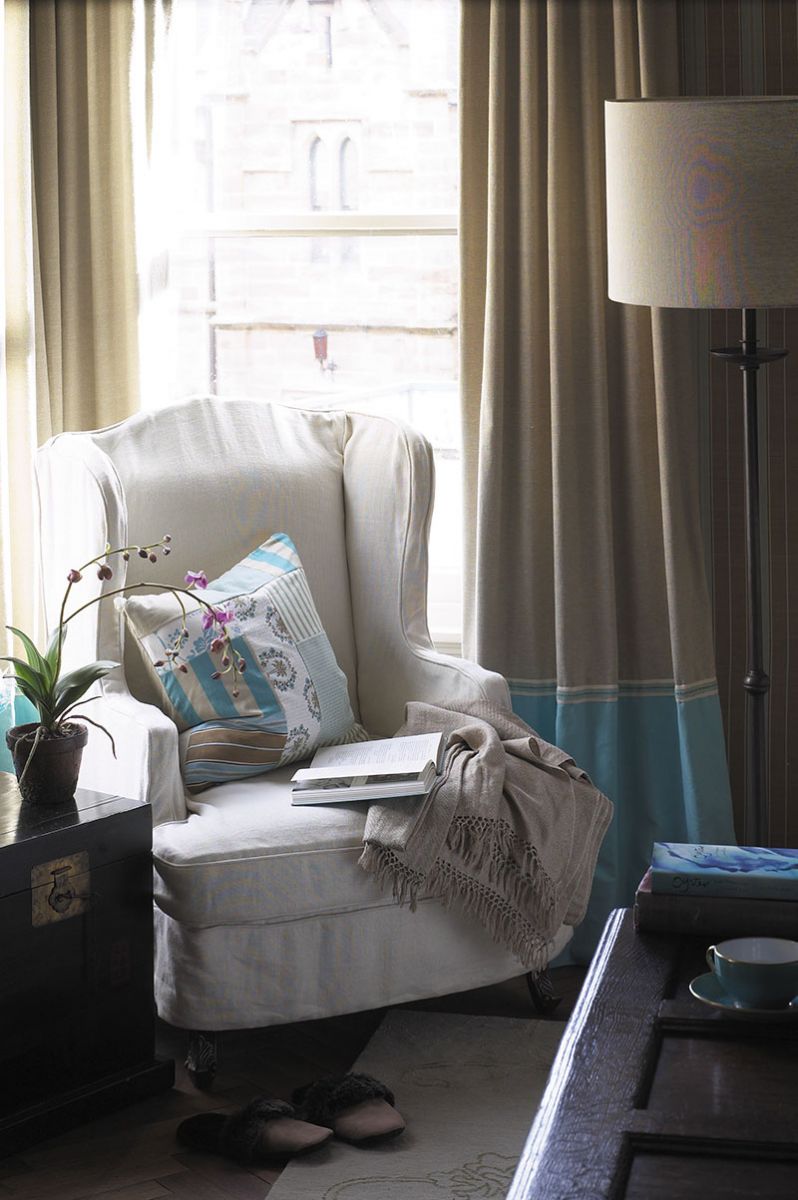 Tina: How does the price compare between re-upholstering and slip covering?
Chrissie: It is exactly the same. It takes as much work and precision as upholstering. I wish there were more young people who would train in this dying craft; it is not easy locating a skilled slipcover maker.
Slip covering must be done by a skilled person. You'd want to be fully aware that the fabric you've chosen for your furniture is going to fit precisely and have a neat and polished outcome. You need someone who really understands what you want as the outcome.
My advice: before embarking on the journey, have a real discussion with them. Really explain clearly what you want for your furniture and how you imagine it will look. You must have full confidence because once the fabric is cut, there is very little room for changes to be made.

Tina: What fabric looks are good for slip covers?
Chrissie: Heavy upholstery fabrics don't work. Those are specifically meant to be stretched over the wood frame and stapled into place.
Patterns and plains are great together. I think department stores have a lot to answer for: the years and years of selling entire furniture suites all in the same leather or fabric. It can be so monotonous!
Perhaps if you are in a situation like that, you could pick out two chairs to slipcover for a bit of variation to break things up.
It is of course very difficult to slip cover leather….. it can be done, but it is tricky.
With a slipcover, stripes work, the plaid is back, overall florals are good too.
Tightly woven, and a softer cotton is really the most practical.
If you are wanting to get slipcovers made for your furniture please contact us or visit your nearest No Chintz store.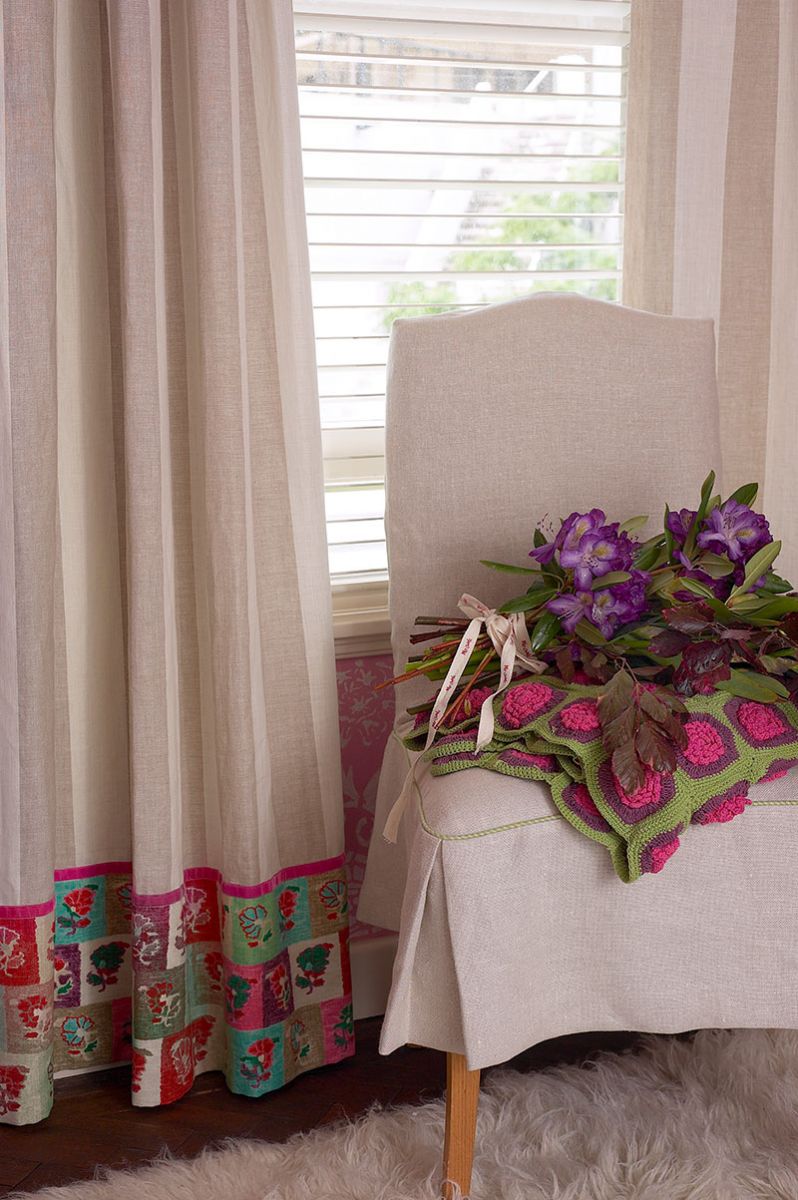 Chrissie Jeffrey was chatting with Tina Gomes Brand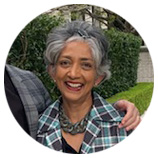 Tina Gomes Brand is a freelance writer who searches out all things creative from food and architecture to travel, fashion and interiors.
Brand writes from a broad experience of interacting with various cultures and collaborating with creative people everywhere.
---
Leave a comment