Kelly Wearstler Fabric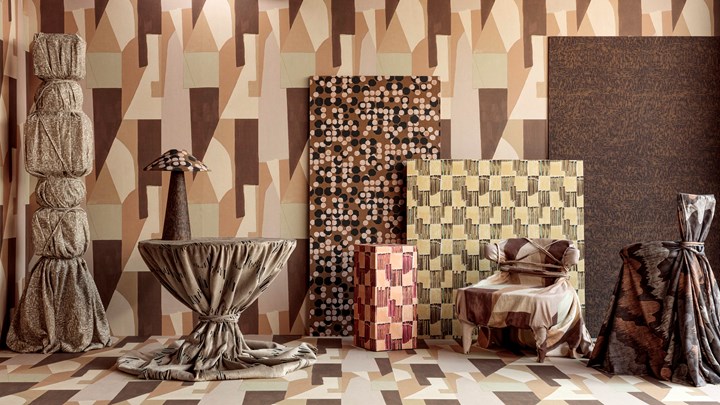 Kelly Wearstler is an American designer creating multi-faceted, experiential residential and commercial environments as well as expansive collections of textiles and lifestyle product designs. With the demonstration of provocative concepts and expressive narratives signature to her extensive body of work, Wearstler is internationally recognized with distinctive design awards and numerous publications.
Below are some of our favourite Kelly Wearstler styles but if there is a specific Kelly Wearstler fabric or product you are searching for, please contact us and we can source it for you.
'Request a Quote', enter the designer / fabric name in the message field and submit your enquiry so we can provide you with an accurate quote.
OUR FAVOURITE KELLY WEARSTLER FABRICS
POST VELVET - CINNABAR

Width: 137.16cm
Horizontal Repeat: 68.58cm
Vertical Repeat: 40.64cm



COVET - TERRACOTTA

Width: 142.98cm
Horizontal Repeat: 68.58cm
Vertical Repeat: 105.92cm

COVET - THISTLE

Width: 142.98cm
Horizontal Repeat: 68.58cm
Vertical Repeat: 105.92cm

ASKEW - SIENNA / NAVY

Width: 135.99cm
Horizontal Repeat: 68.58cm
Vertical Repeat: 63.88cm

PASTICHE - CHALK / JET

Width: 54cm
Horizontal Repeat: 27cm
Vertical Repeat: 31.48cm

CHANNELS VELVET - EBONY / IVORY

Width: 139.7cm
Horizontal Repeat: 139.7cm
Vertical Repeat: 105cm

GRAFFITO - TEAL / PEARL

Width: 54cm
Horizontal Repeat: 54cm
Vertical Repeat: 54cm

COQUETTE - ALABASTER / BLACK

Width: 54cm
Horizontal Repeat: 27cm
Vertical Repeat: 27cm

DISTRICT - TOBACCO

Width: 52.5cm
Horizontal Repeat: 26.25cm
Vertical Repeat: 40cm