Kit Kemp Fabric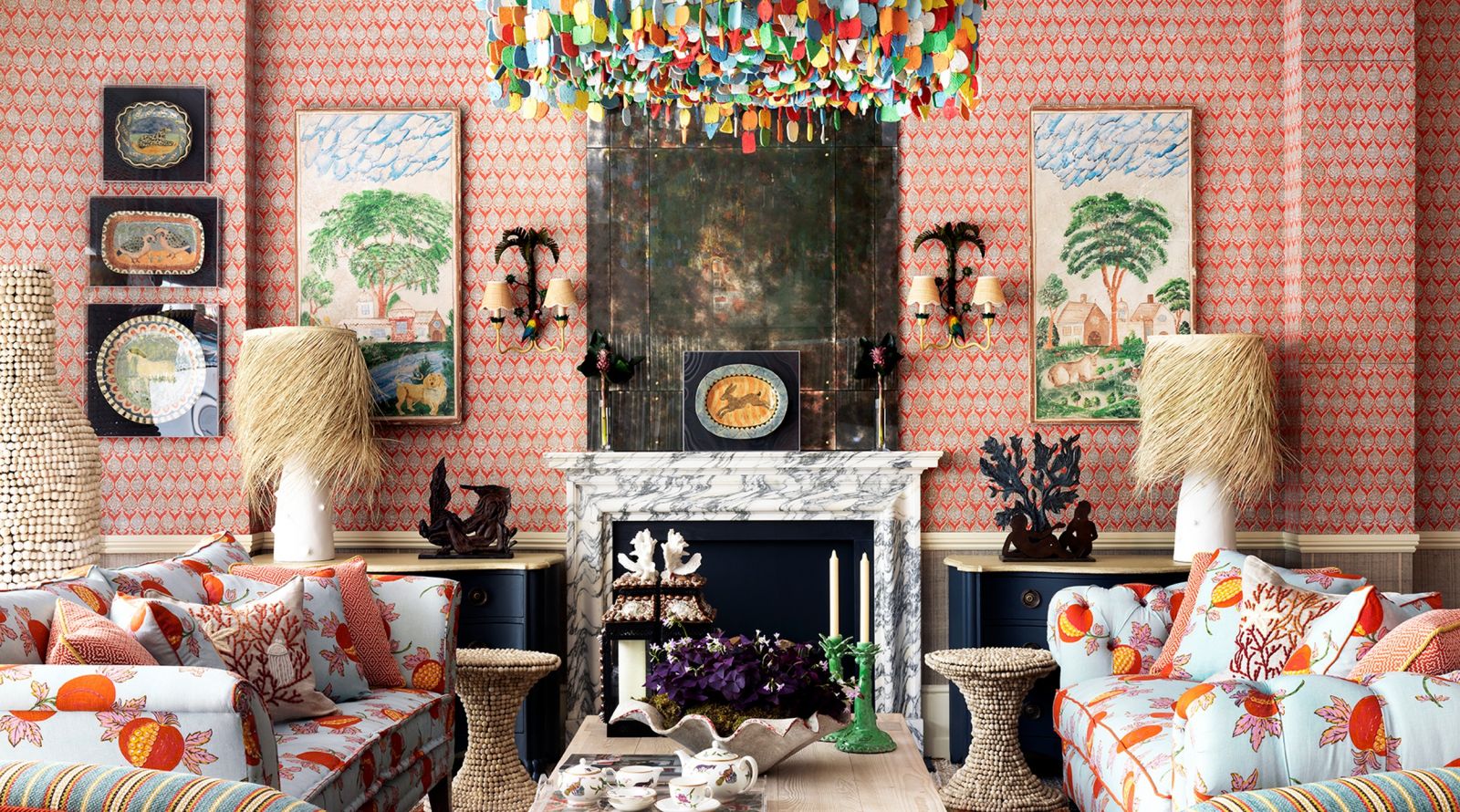 Over the years Kit Kemp has been forging an internationally-acclaimed reputation, not only for her unique hotel interiors as Founder and Creative Director of Firmdale Hotels but also as a successful textiles, fragrance and homewares designer, author and a highly-respected champion of British art, craft and sculpture.
Kit is celebrated for her individual and original approach to the way she transforms and arranges buildings, with a colourful and detailed storytelling in her design.
Below are some of our favourite Kit Kemp styles but if there is a specific Kit Kemp fabric or product you are searching for, please contact us and we can source it for you.
'Request a Quote', enter the designer / fabric name in the message field and submit your enquiry so we can provide you with an accurate quote.
OUR FAVOURITE KIT KEMP FABRICS
IKAT WEAVE - LIME

Width: 140cm
Horizontal Repeat: 140cm
Vertical Repeat: 34cm

BOOK END - HOT PINK

Width: 92cm
Horizontal Repeat: 46cm



CHUBBY CHECK - GREY

Width: 280cm
Horizontal Repeat: 18.5cm
Vertical Repeat: 39.5cm


ONE WAY - HOT PINK

Width: 131cm
Horizontal Repeat: 131cm
Vertical Repeat: 64cm

OZONE - LEMON

Width: 134.7cm
Horizontal Repeat: 33.5cm
Vertical Repeat: 49.1cm

TRAVELLING LIGHT - ORANGE

Width: 131cm
Horizontal Repeat: 131cm
Vertical Repeat: 80.2cm

FRIENDLY FOLK HUNTSMAN - RED

Width: 138cm
Horizontal Repeat: 68.6cm
Vertical Repeat: 64cm

PYSCHO SPRIG - TROPICAL YELLOW

Width: 138cm
Horizontal Repeat: 45.7cm
Vertical Repeat: 54cm



TRAVELLERS TALES - HOT PINK

Width: 138cm
Horizontal Repeat: 68.6cm
Vertical Repeat: 76cm