Manuel Canovas Fabric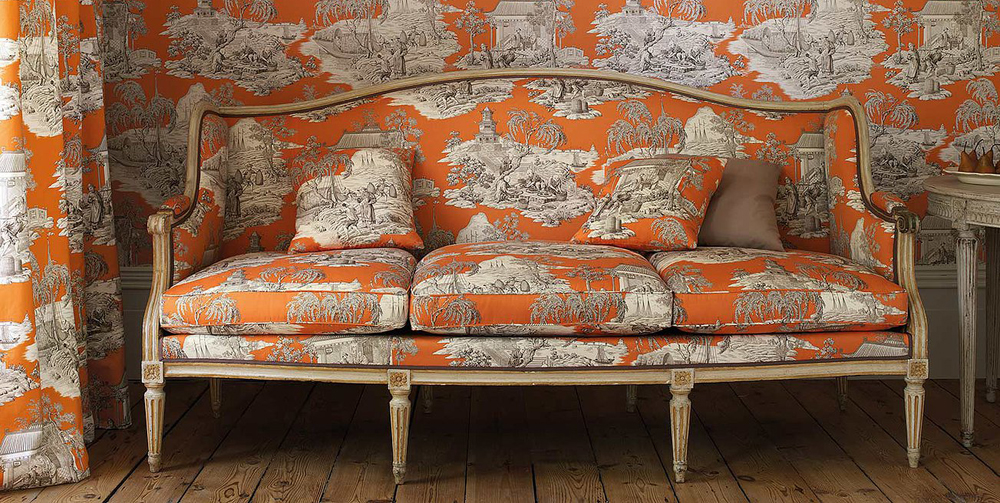 World famous for beautiful colours, floral designs, and luxurious weaves, Monsieur Canovas was originally inspired by his passion for botany, American Folk art and Japanese Grafic arts. Later, inspired by his travels to exotic regions, he started creating collections full of bright colors and beautiful prints. The beachwear brand of Manuel Canovas can now be found in the most exclusive boutiques and department stores around the world.
Below are some of our favourite Manuel Canovas styles but if there is a specific Manuel Canovas fabric or product you are searching for, please contact us and we can source it for you.
'Request a Quote', enter the designer / fabric name in the message field and submit your enquiry so we can provide you with an accurate quote.

OUR FAVOURITE MANUEL CANOVAS FABRICS
BEAUREGARD
Inspired by Indienne prints and full of refined details, this is an exquisite tree of life pattern of stylised embroidered flowers, adding a cheerful splash of colour to any interior.




Width: 124cm
Repeat: 76cm

SALINA - EPICES
Inspired by the asiatic ponds, Koï carp of different colours swim in a graceful movement among undulating seaweed. Artfully painted in water and printed onto a durable fabric, this design highlights with elegance the beauty of these wonderful fish.

Width: 134cm
Repeat: 43cm

BAGATELLE
A delightful floral print that makes a colourful impact in any space, built up from intricate patterns in sophisticated colorways for a striking colourful effect that will brighten up any room. This tree of life design is fully covered by delicate leaves, filled up with lovely small patterns and detailed textures.


Width: 136cm
Repeat: 96cm

SALINA - TURQUOISE
Inspired by the asiatic ponds, Koï carp of different colours swim in a graceful movement among undulating seaweed. Artfully painted in water and printed onto a durable fabric, this design highlights with elegance the beauty of these wonderful fish.


Width: 134cm
Repeat: 43cm

BELLA - ROSE INDIEN
In the manner of the woven ikats from the Indian city of Patan, this embroidery of intertwined coloured threads reveals the splendour of a large pattern on a cotton ground in harmonious and lively tones.


Width: 128cm
Repeat: 38cm

BELLA - NATTIER
In the manner of the woven ikats from the Indian city of Patan, this embroidery of intertwined coloured threads reveals the splendour of a large pattern on a cotton ground in harmonious and lively tones.


Width: 128cm
Repeat: 38cm

MONA - TERRACOTTA
A spectacular folk style embroidery in vivid colours on a heavy herringbone ground.



Width: 126cm
Repeat: 77cm

SALENGRO - FUSAIN
Created in ink wash and pastel, this exotic design transports us into a luxuriant palm grove, a sophisticated large-scale pictorial representation.


Width: 138cm
Repeat: 93cm

LES TOITS DE PARIS
This fabric is a lovely and charming walk in the heart of Paris looking at the traditional zinc and slate roofs. Also available as a wallpaper.


Width: 136cm
Repeat: 58cm