Nine Muses Fabric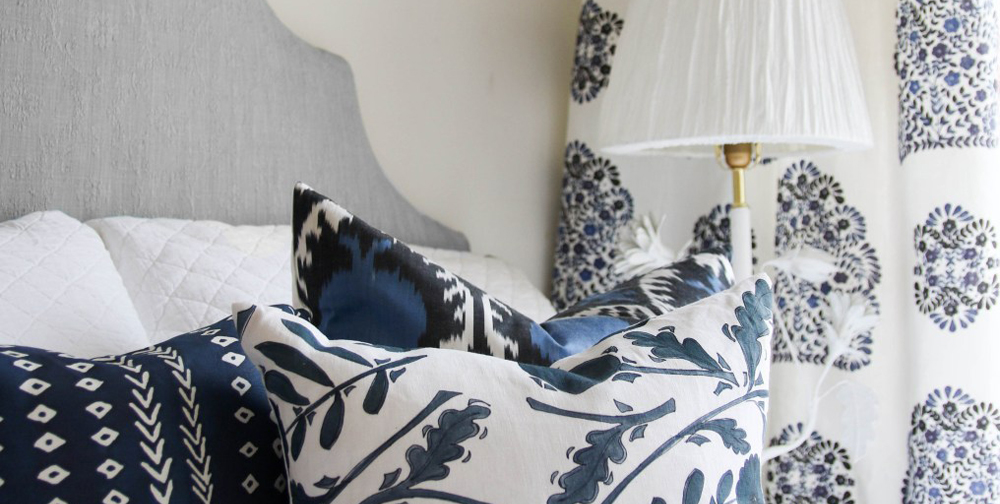 Nine Muses is the beautiful design collection recently launched by Tigger Hall, interior designer, founder of textile house and textile designer. The collection reflects her artistic heritage and years of travel exploring and researching textiles through Turkey, Morocco, Greece and India. Her beautiful simple designs are influenced by some of the ancient textiles she has discovered, the hand painting of each design blends the love of art and textiles into a collection, which is fresh, organic and free moving.
Below are some of our favourite Nine Muses styles but if there is a specific Nine Muses fabric or product you are searching for, please contact us and we can source it for you.
'Request a Quote', enter the designer / fabric name in the message field and submit your enquiry so we can provide you with an accurate quote.

OUR FAVOURITE NINE MUSES FABRICS
AMBER PALACE - INDIGO


Printed Width: 135cm
Vertical Repeat: 26cm


JAIPUR FLORAL BLOCK - INDIGO KELLY


Printed Width: 135cm
Vertical Repeat: 31.7cm


NUSHKA


Printed Width: 133cm
Vertical Repeat: 30cm


FEZ STRIPE REVERSE - PINK


Printed Width: 135cm
Vertical Repeat: 11.6cm


FLORES PAISLEY - INDIGO


Printed Width: 135cm
Vertical Repeat: 28cm


PAISLEY NINE MUSES - COCO PEAC


Printed Width: 135cm
Vertical Repeat: 33.5cm


OLD BLOCK - ORANGE

Printed Width: 135cm
Vertical Repeat: 29cm


IKAT LEAF - INDIGO

Printed Width: 135cm
Vertical Repeat: 51.5cm


SUZANI - AQUA WASH

Printed Width: 132cm
Vertical Repeat: 55cm