Schumacher Fabric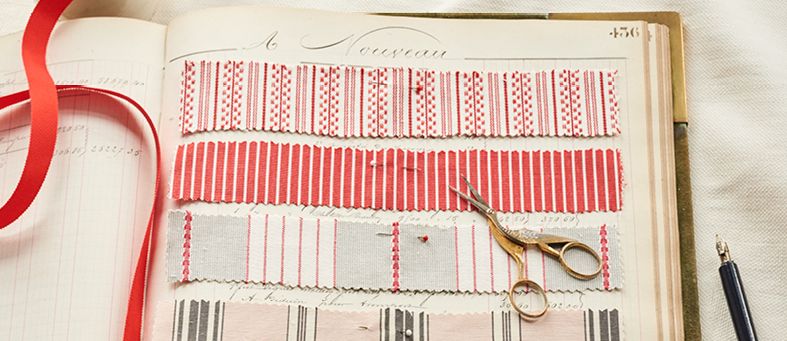 Since Schumacher was founded in 1889, the family-owned company has been synonymous with style, taste, and innovation. Their collections are comprehensive, with an extraordinary range united by respect for classicism, an eye for the cutting edge, and an unparalleled level of quality. A passion for luxury and an unwavering commitment to beauty are woven into everything they do.
Below are some of our favourite Schumacher styles but if there is a specific Schumacher fabric or product you are searching for, please contact us and we can source it for you.
'Request a Quote', enter the designer / fabric name in the message field and submit your enquiry so we can provide you with an accurate quote.

OUR FAVOURITE SCHUMACHER FABRICS
LOTUS GARDEN - JADE
An enchanting pattern recreated from a 1920s document in our archives. The masterful design is an ode to Japanese natural motifs.

Width: 136cm
Horizontal Repeat: 69cm
Vertical Repeat: 111cm

ZANZIBAR LINEN PRINT - CERULEAN
A swirling pattern-within-pattern design of exotic flowers and stylized leaves inspired by an Art Deco print.

Width: 147cm
Horizontal Repeat: 74cm
Vertical Repeat: 75cm

CHINOISERIE MODERNE - GRAPHITE
A modern take on traditional chinoisierie, this scenic design is artfully handprinted in the U.S.A.


Width: 137cm
Horizontal Repeat: 69cm
Vertical Repeat: 91cm

WOODLAND SILHOUETTE - MOSS
A charming, of-the-moment print inspired by an early 20th-century document. It's printed on a slubbed linen that gives it a lovely antique quality.


Width: 137cm
Horizontal Repeat: 34cm
Vertical Repeat: 44cm

SAN CRISTOBAL TOILE - PEACOCK
A faithful reproduction of an 18th-century document, with painstaking illustrations of pomegranates and branches, this lilting print has a surprisingly modern sensibility and incredible dimension.

Width: 140cm
Horizontal Repeat: 140cm
Vertical Repeat: 75cm

LARIVEY STRIPE - SLATE
This menswear inspired textile juxtaposes bright satin-weave stripes against a linen ground in a best-of-both-worlds combination that's urbane in an unexpected way.

Width: 139cm
Horizontal Repeat: 35cm


BURNELL BUTTERFLY - BLUE
Based on a butterfly stamp design, this whimsical pattern is screen printed on canvas with perfectly imperfect tonal variations and a pretty, versatile modernity.





Width: 137cm
Horizontal Repeat: 69cm
Vertical Repeat: 52cm

THISTLE - IVORY
As elegant as it is edgy, this fantastical thistle motif reflects Neisha Crosland's passion for espaliers, trees trained to grow flat against a wall with the branches outstretched in precise horizontal lines, as well as the brilliantly-colored mosaic tiles in Istanbul's 15th-century Topkapi Palace. Printed on a handmade silk-linen blend, the untimid pattern gains even more drama from the full-width repeat

Width: 135cm
Horizontal Repeat: 135cm
Vertical Repeat: 229cm

HURDLES PERFORMANCE - VERDANT GREEN
This hardwearing, stain-resistant upholstery fabric takes its rich, embossed texture from one of designer Neisha Crosland's first velvet scarf designs. The rhythmic scallop motif mimics the overlapping rows of protective plating on ancient samurai armor.


Width: 140cm
Horizontal Repeat: 7cm