2023 Pattern & Curtain Trends
Date Posted:17 April 2023
In our latest article, Chrissie shares some current curtain trends and pattern predictions for 2023.
Trend 1: Large Curtain Murals
One of the most interesting trends I've seen is very large curtain murals and this wonderful "Mizu Garden Fabric Panel" by Mokum Textiles is a good example. Featuring a serene hand painted oasis with two red crowned cranes inspired by Japanese watercolour paintings, this fabric panel is printed continuously on a soft linen base cloth and we've put a sheer lining behind it. The lining not only protects the curtain from the sun, but it still allows light to filter through during the day highlighting the intricate design while keeping a very soft drape. However, if you wanted to block a fabric like this out you would add a separate curtain or blind.
This particular design would look beautiful in a very contemporary, soft grey interior with some black clad furniture and it would add such a fabulous, luxurious feel to a bedroom or a formal living room.
So, that's the large mural trend.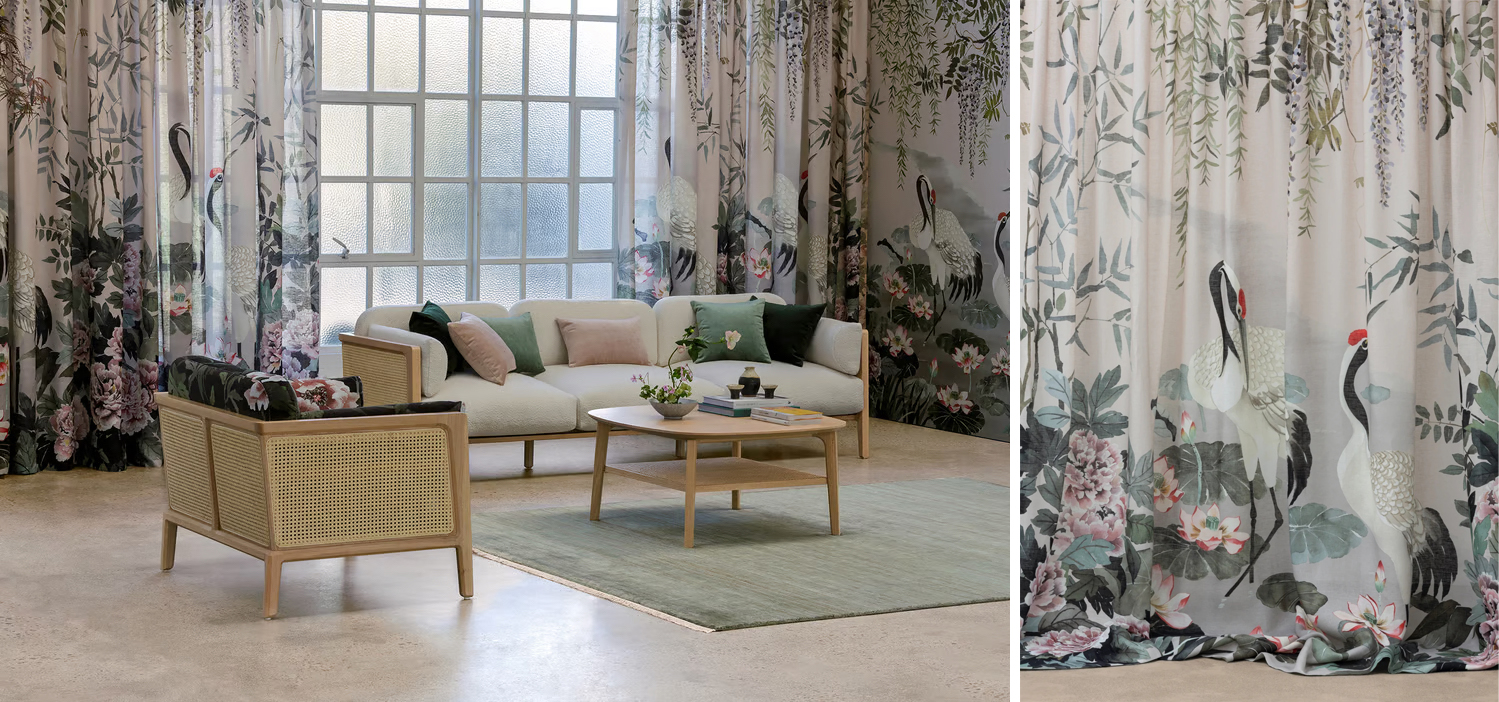 Photo from Mokum Textiles
Trend 2: Pattern on Pattern
Another trend we have been noticing is pattern on pattern. This is very big in England and people like Kit Kemp and Australia's own Anna Spiro have been figureheads for this trend.
Pattern on pattern is when you have a patterned wallpaper and then you've got another patterned window covering. The patterns talk to each other and they often relate in colour but they don't match, creating a companionable clashing.
Now if the thought of that is too much you could introduce a softer fabric with a lighter, easier pattern that does talk more to the wallpaper for a more contemporary feel.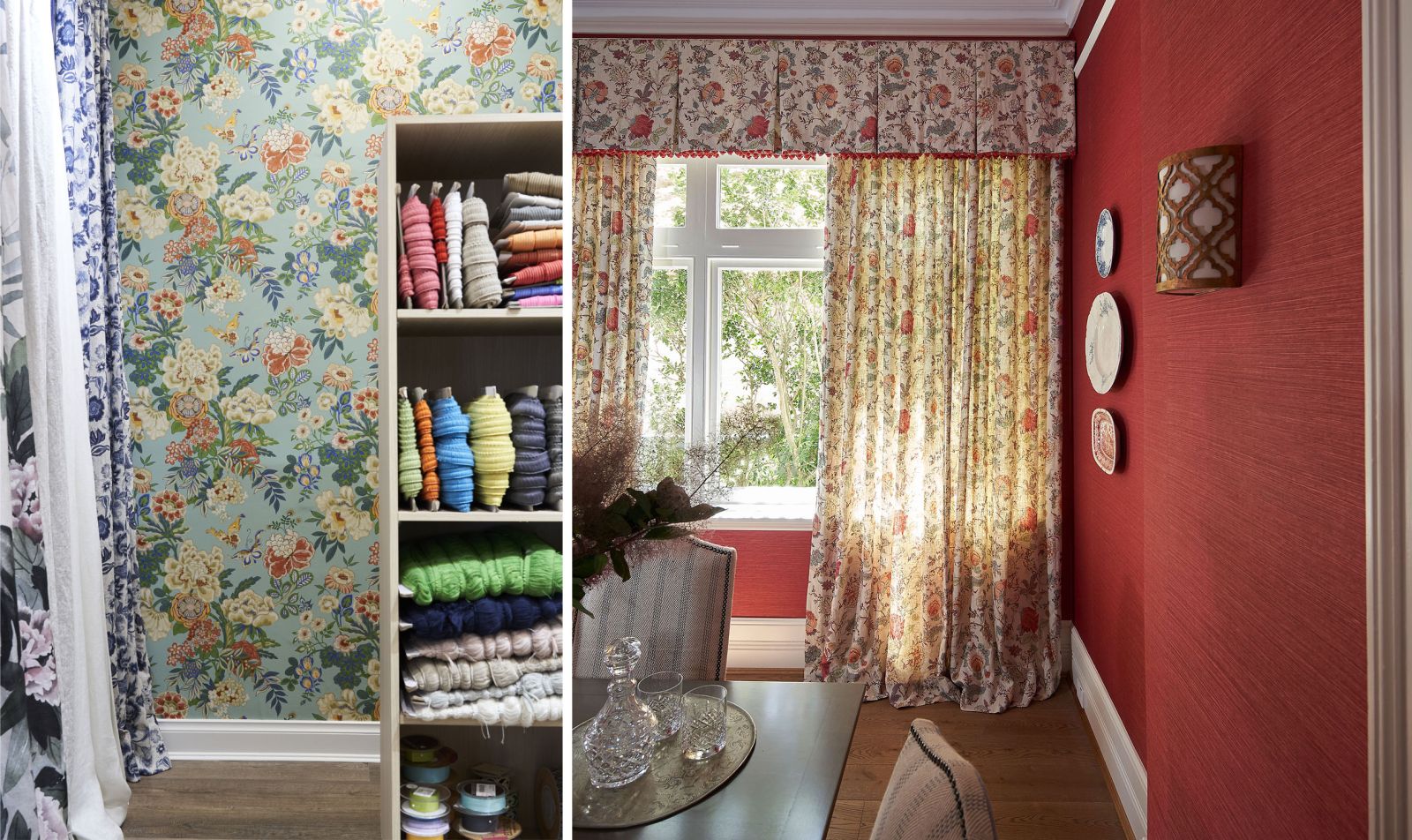 At No Chintz we specialise in custom curtains, blinds and bespoke window furnishings made to your design brief. Our team offers complete onsite check measures and style checks to ensure what you have chosen works for your home.
If you would like to discuss further please call or visit your nearest No Chintz store for more details.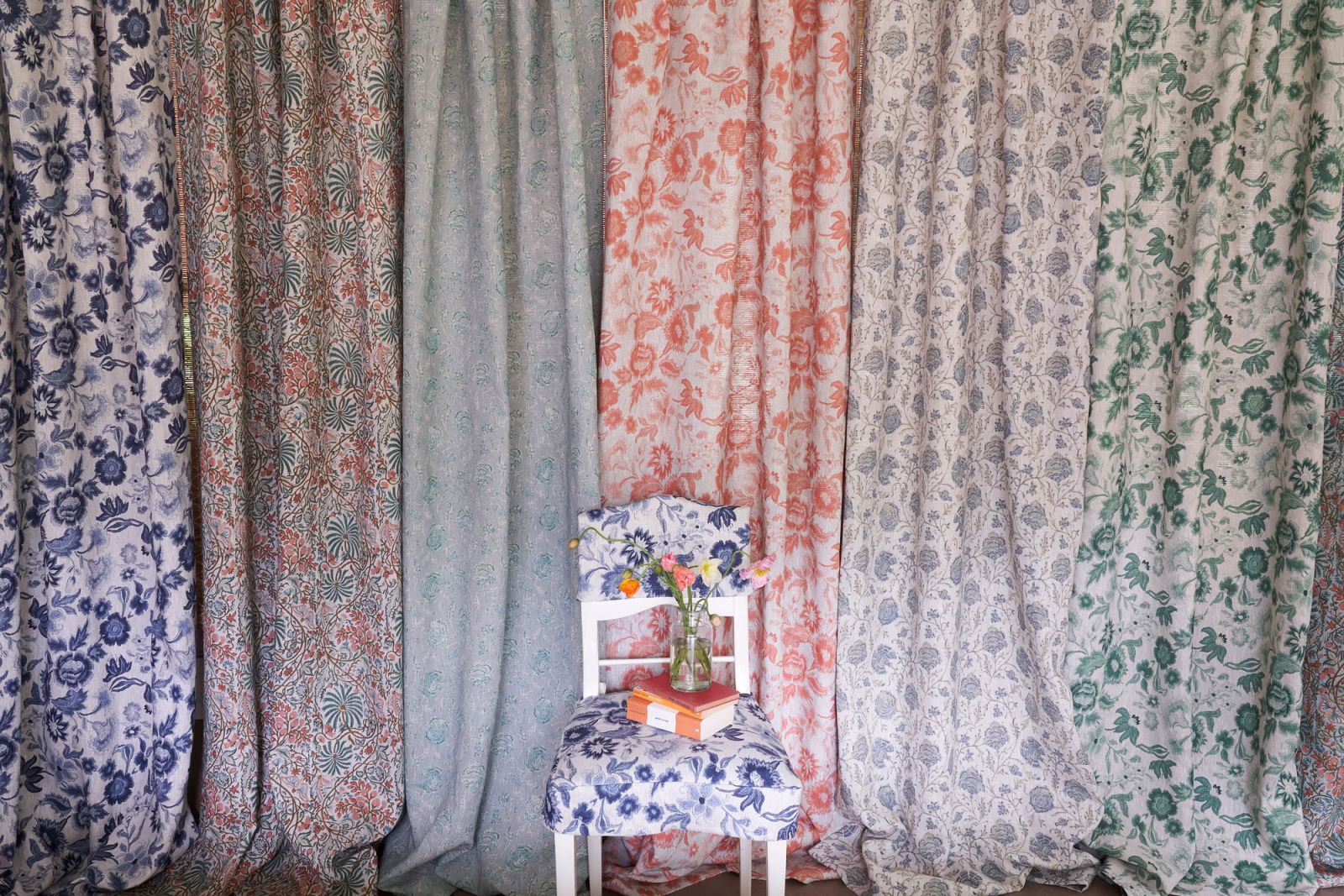 ---
Comments (1)
Inspiring

By:

Jane

on 20 April 2023

Love these videos Chrissie.





No Chintz Response
Thank you :)
---
Leave a comment