Mosman House 2
Date Posted:25 May 2021
The beloved family home of the McKew family has had a No Chintz spell cast upon it.
Not unlike Cinderella's fairy godmother, Chrissie and Lisa from No Chintz have paired with the Mosman couple to transform a tired but gracious lady into a charming, elegant and colourful grand dame. Delivering to a sentimental family a check list for colour, suitable spaces to showcase family heirlooms and furniture, Penne's passion for dragon imagery and an interweaving of treasures collected from living abroad and all the travels in between, this home is a genuine expression of one family's unique life.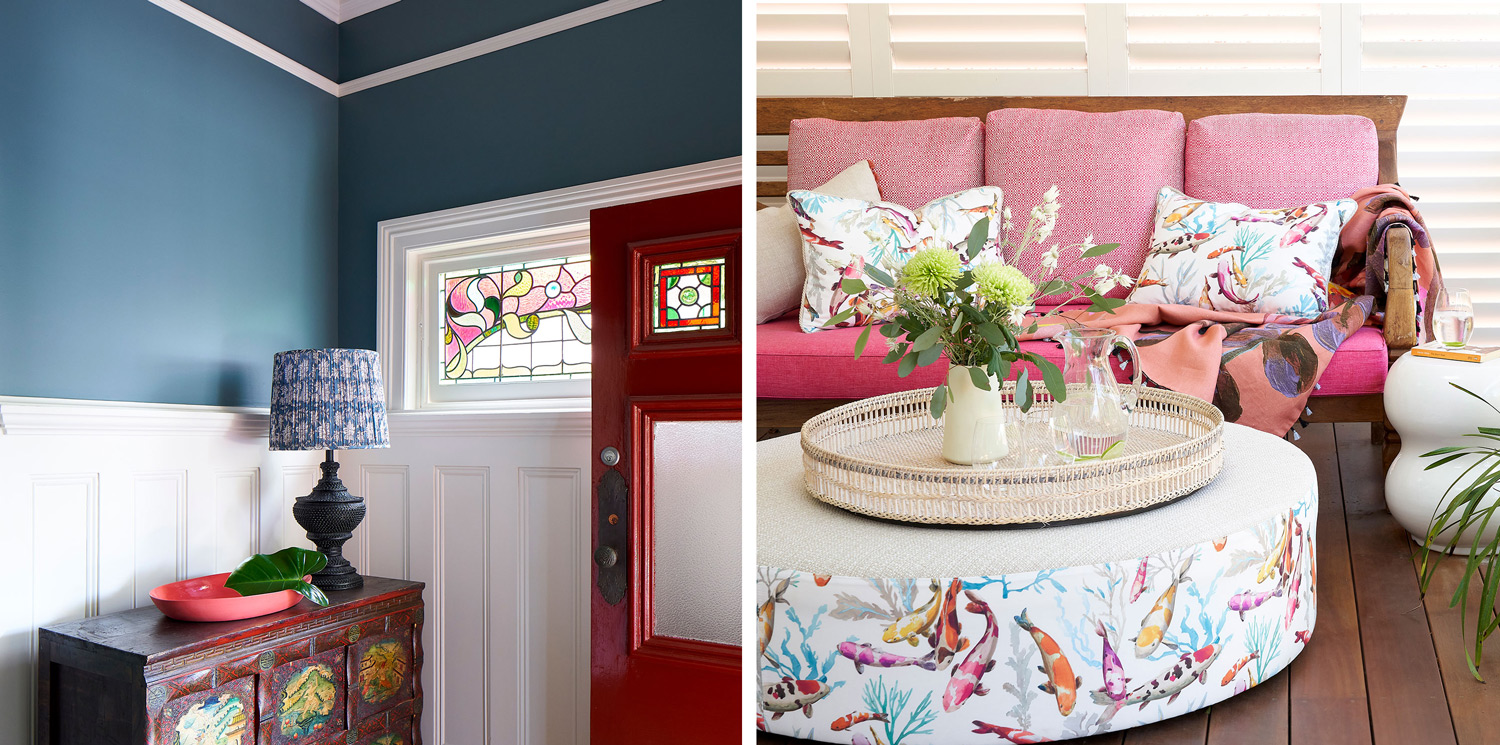 Daybed (Top Right):
Ottoman (Top Right):


When I spoke with owner Penne McKew, it was quickly apparent how connected she and her family are to this home. After several years of rented homes overseas, here was a house the family fell in love with and on their return to Australia, this was what they wanted to call home.

Penne went directly to No Chintz's owner Chrissie Jeffreys to help give the tired house a new lease of life, restoring to it the dignity it deserved. Penne says:
'As a schoolgirl, I'd go with my mum to Chrissie's store which was then in Surry Hills, and wander around admiring all the beautiful colours and fabrics.'
'It was a favourite pastime because I love fabrics, so I knew right away that this was the perfect place from where we would seek help to restore our home.'
Little did she realize quite how simpatico Chrissie, her husband Martin and she would become on the planned refurbishment of their home.

Penne walks me through: the sitting room in cool inviting eucalyptus shades, and further into the house, the dining room dressed in a ruby red seagrass wallpaper, dramatic wall sconces and formal drapes of a favourite No Chintz fabric called Gypsy Floral that she has chosen.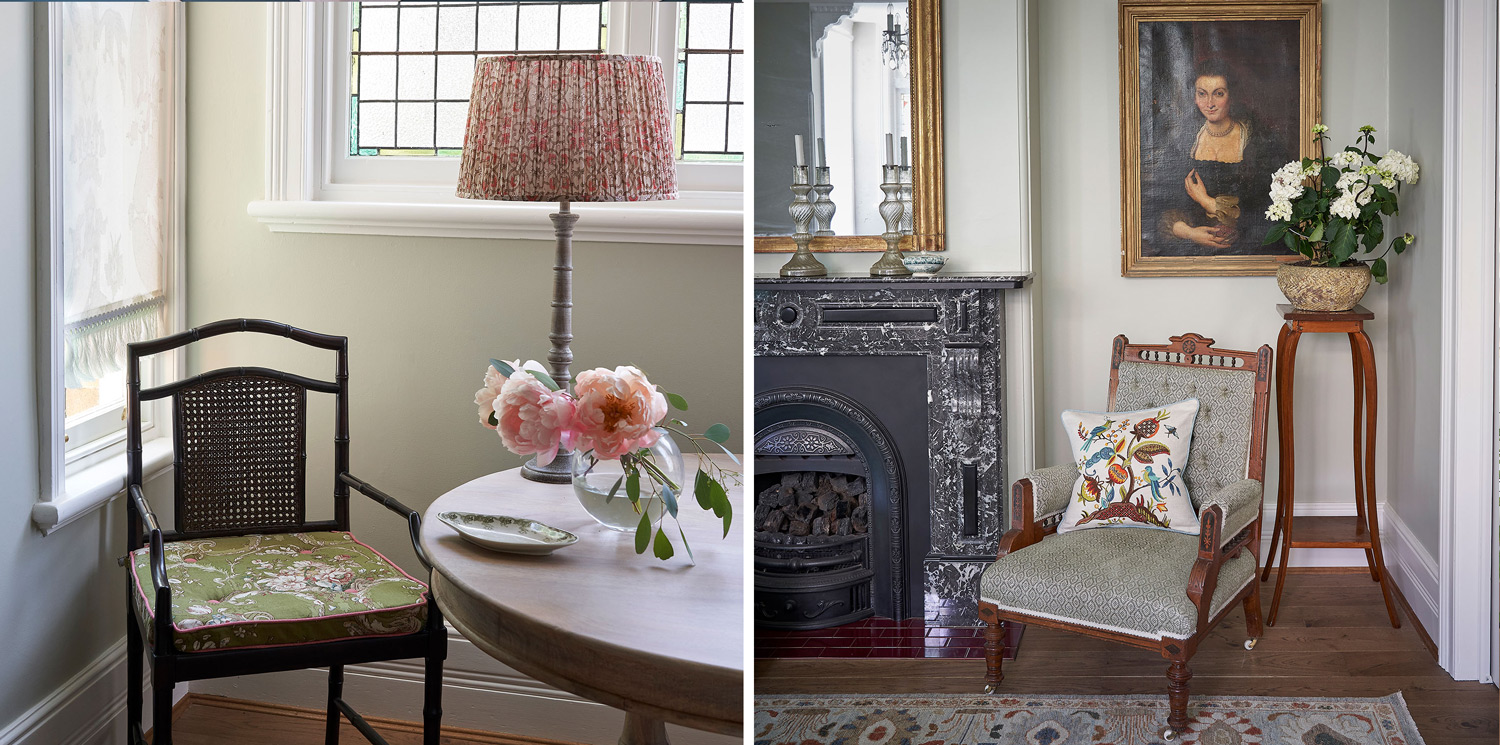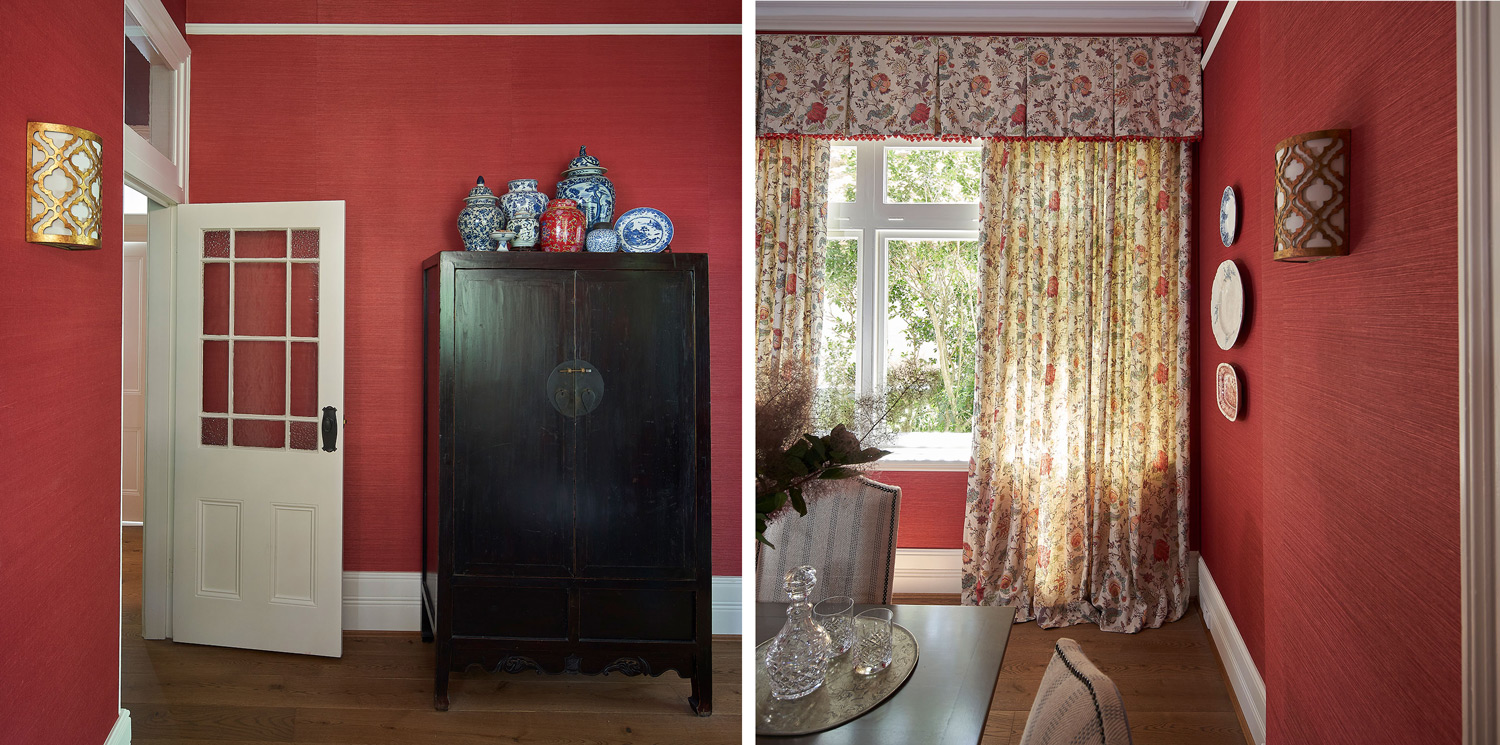 Blind (Top Left):
Chair Near Fireplace (Top Right):
Dining Room Curtains (Bottom Right):
Wallpaper (Bottom Left and Right):


Penne describes when there were fabrics, favourite pieces of furniture, or chandeliers she and her husband wished to use or highlight, No Chintz always seemed able to pull the room together around the pieces they loved, creating an effortless harmony of colours, textures, and furniture pieces.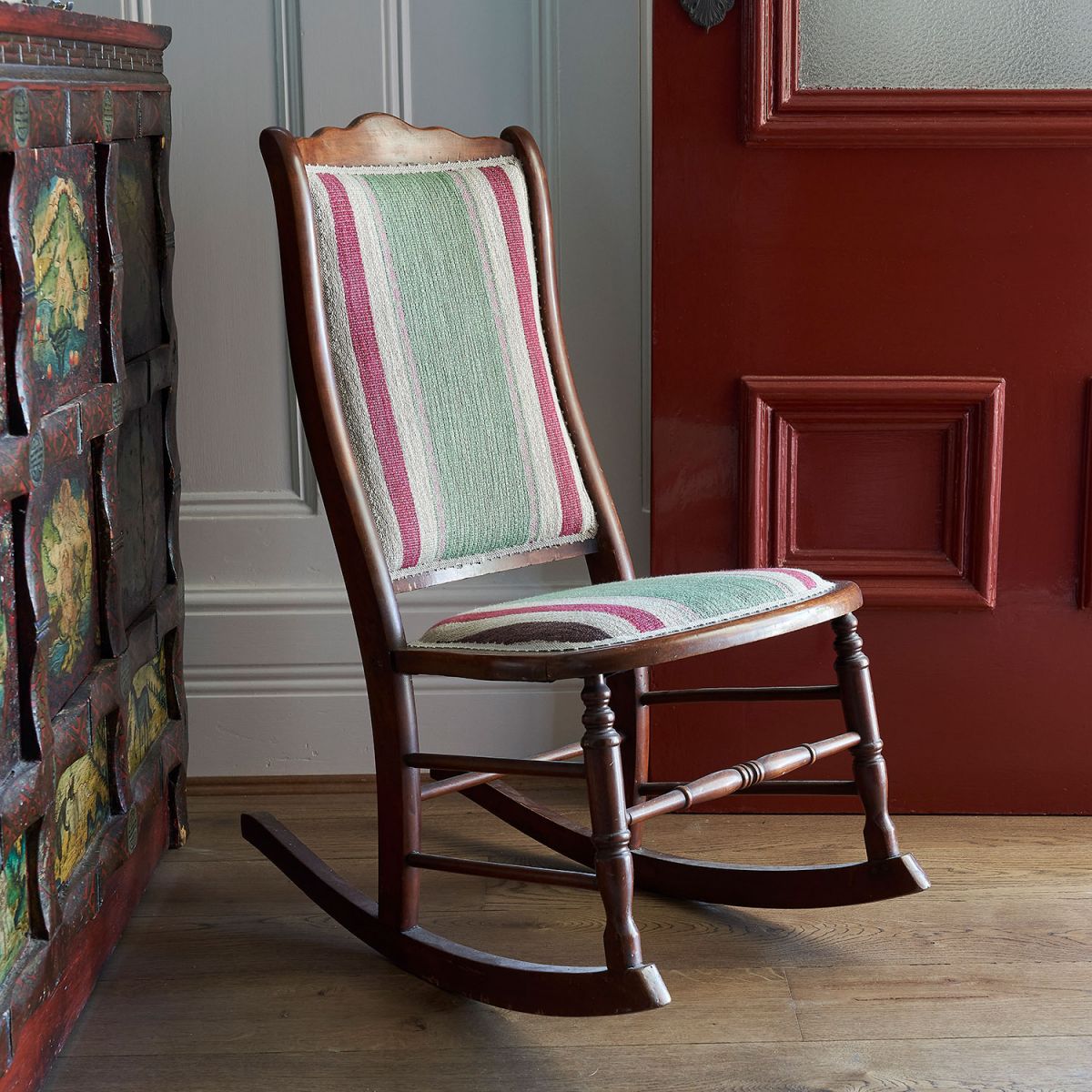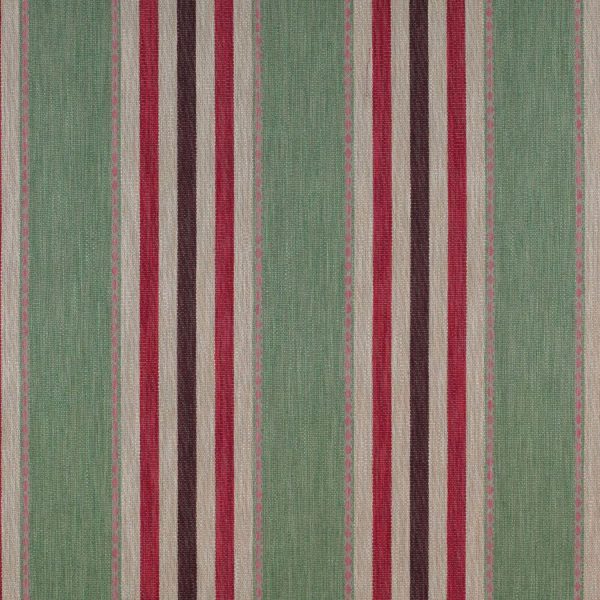 Rocking Chair:
'Take for instance this Schumacher fabric', she says, as we finally arrive in the kitchen and family space.
'I just fell in love with the sensational, bright colours of this particular print called Chiang Mai Dragon, with its dragon and floral design.'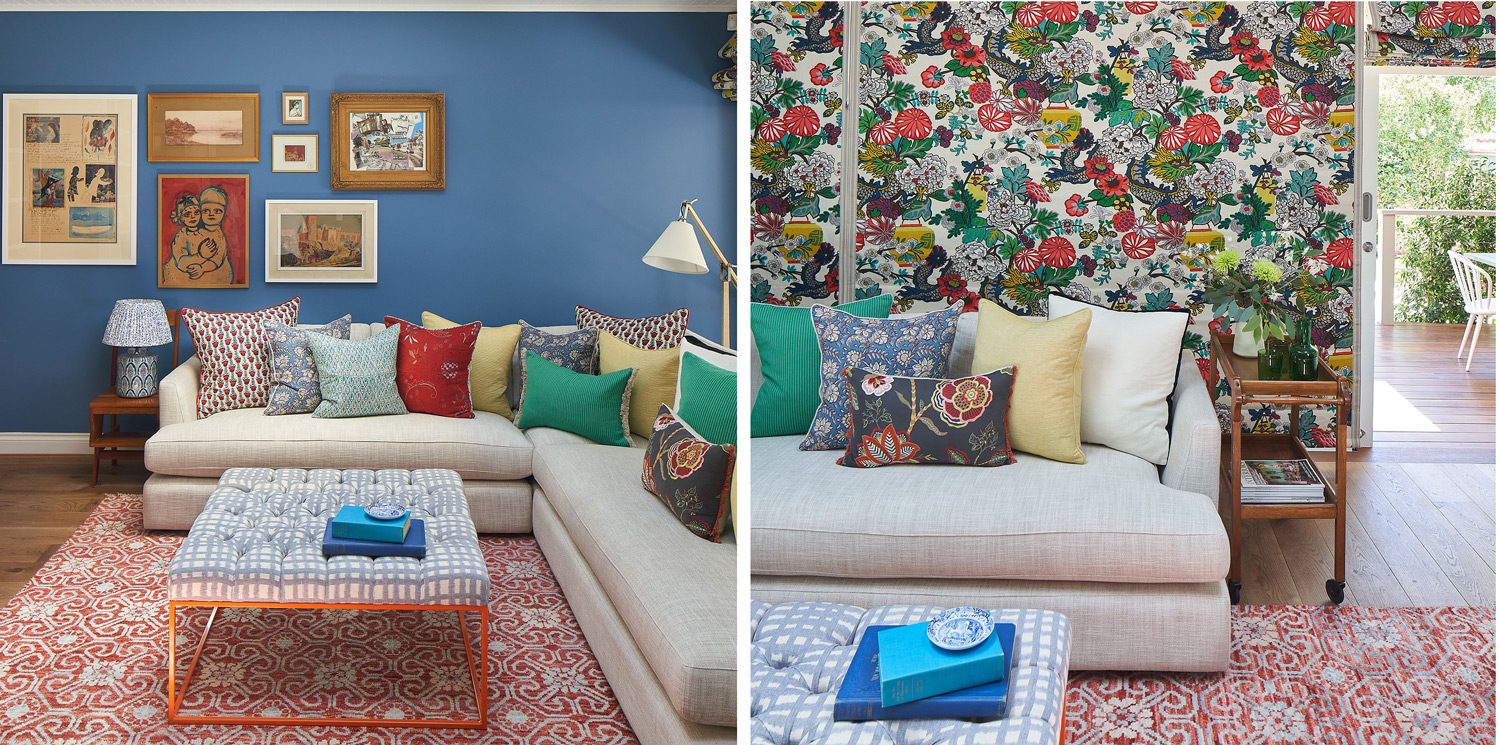 Living Room Sofa:
Living Room Ottoman:
Living Room & Kitchen Blinds:


At first the No Chintz's design team were a little dubious about using quite so much of a bold fabric. But when their client was persistent, the team set to work choosing rugs, furniture, floor and wall colours that would complement the fabric blinds to make the room balance and sing.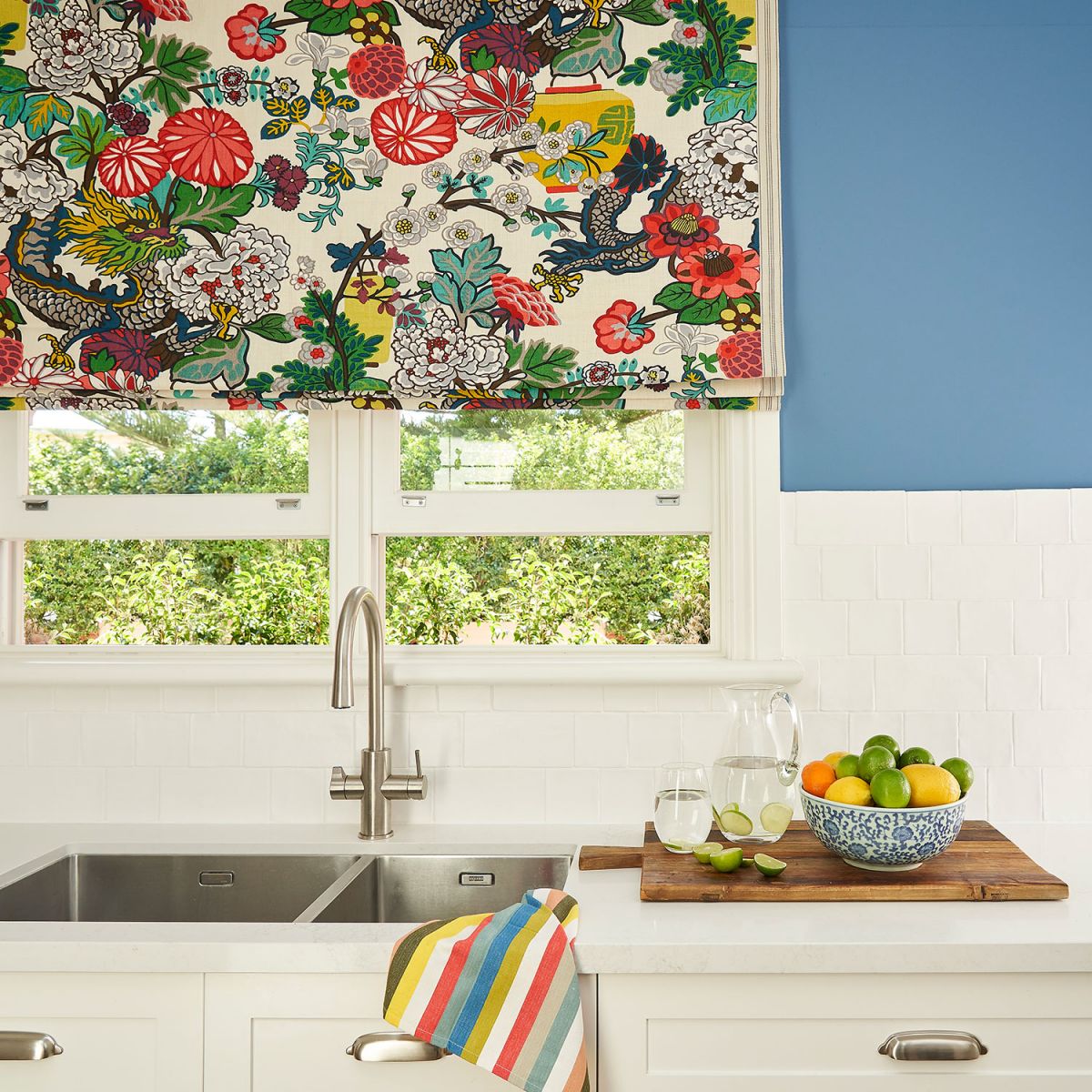 Truly devoted to their home, the children even fondly named her 'Marmalade' after a favourite childhood toy.
As the children grew older and they needed more space, the question was put out there: should they move? The McKews could not imagine trading this genteel home for mod cons and more space, so they opted to stay, and plans began for extending and renovating.
No Chintz is currently designing a beautiful parent's retreat in a new second floor, while converting the current master bedroom into a music room.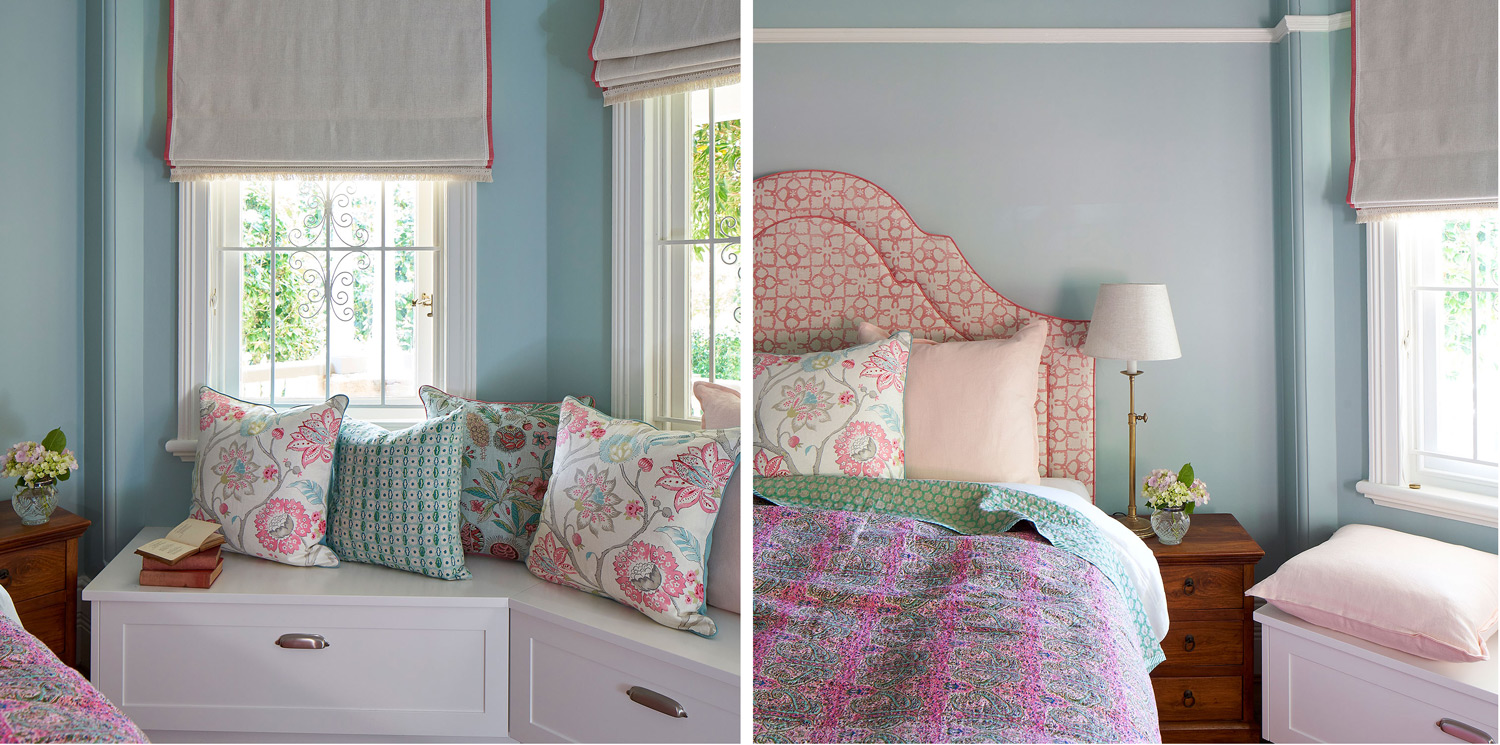 For all the members of this family, there are beautiful reminders of a rich life lived in foreign places, interspersed amongst favourite heirlooms restored to weave gracefully into this beloved home, now blooming with new vigour.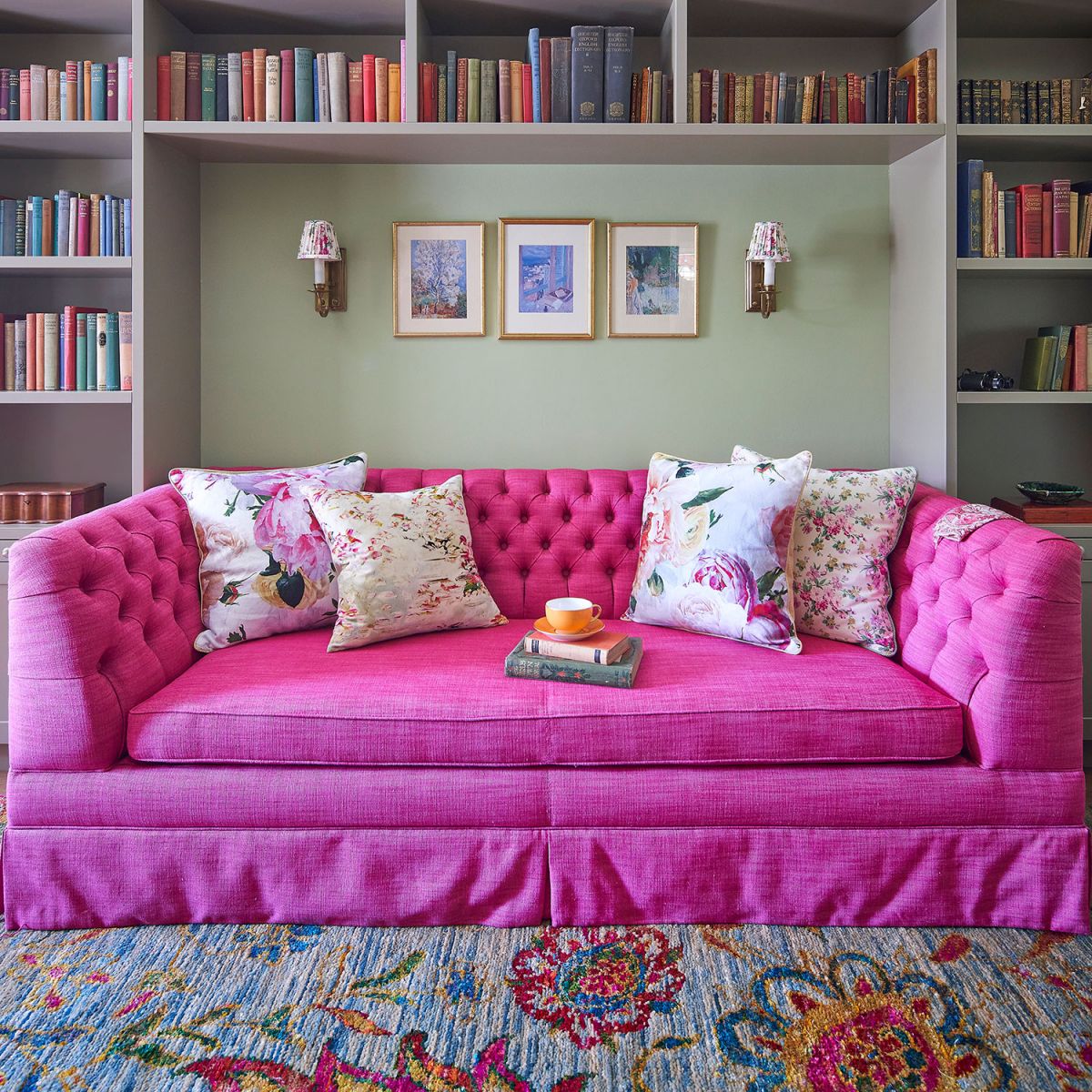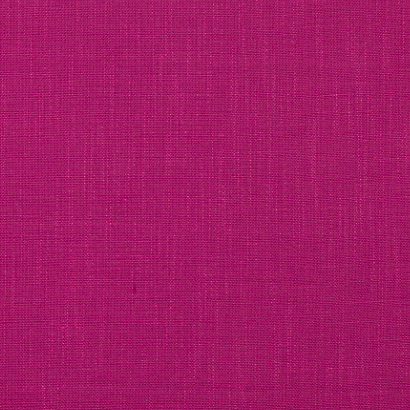 Sofa: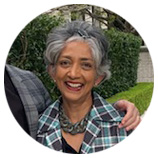 Tina Gomes Brand is a freelance writer who searches out all things creative from food and architecture to travel, fashion and interiors. Brand writes from a broad experience of interacting with various cultures and collaborating with creative people everywhere.
---
Leave a comment