No Chintz wins FIAA Best Soft Furnishings Award 2017
Date Posted:26 September 2017
We're thrilled to announce that we have won the THE BEST SOFT FURNISHINGS AWARD 2017 as presented by the FIAA (Furnishing Industry Association of Australia).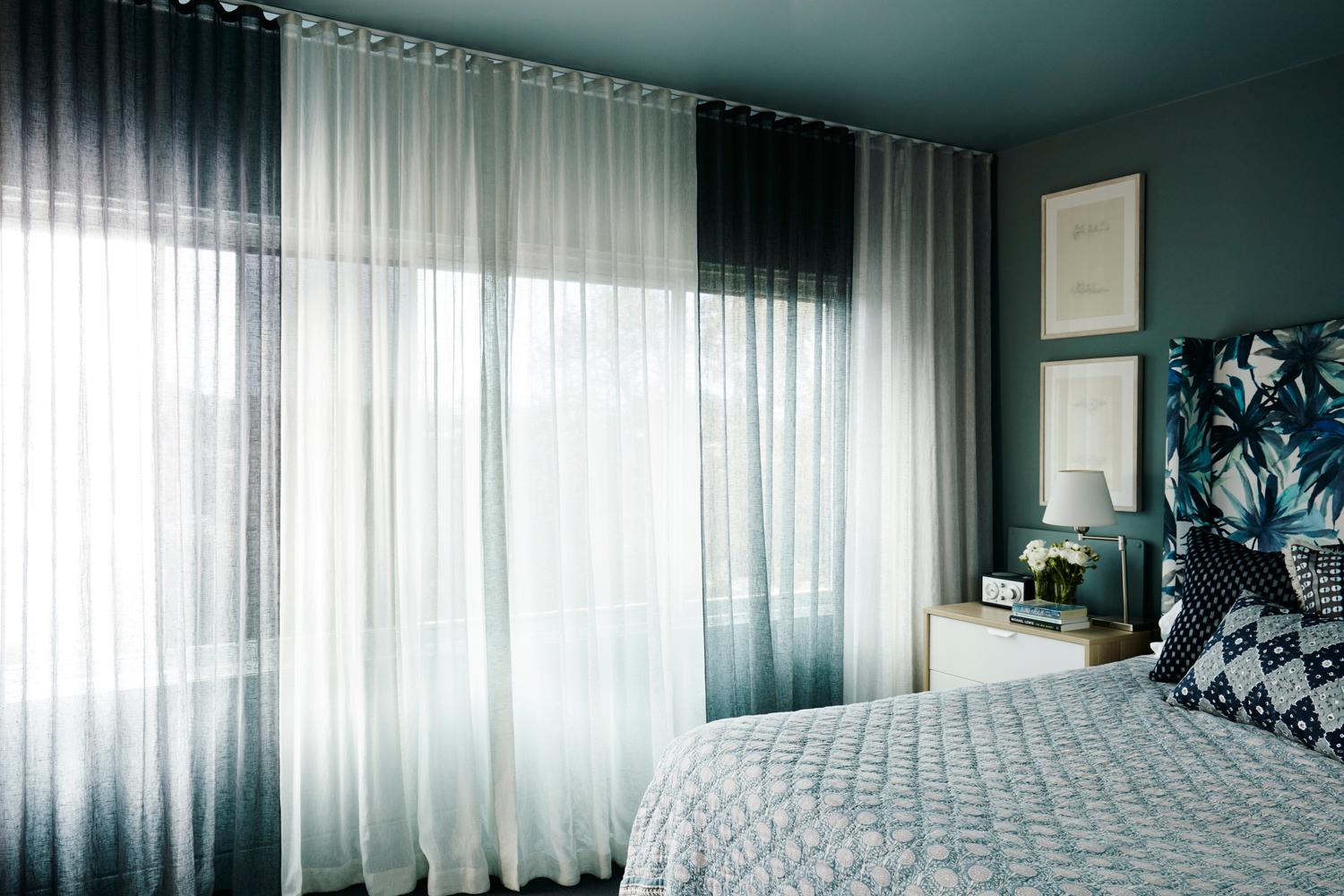 The brief was to make the ceiling seem higher and create a calm and peaceful room.
The ceiling and walls were painted the same colour to create a blurring defining the room height.
Curtains, in a sheer fabric in varying degrees of colour depth, create a large stripe to push the eye and make the room appear taller.
Separate block out lining gives a choice of light control.
The lush tropical print bedhead gives a central focus to the bed and the comfort it offers.
The curtains were custom made at our St. Peters Stitches Soft Furnishings workroom. All interior design advice was by Chrissie Jeffery, Interior Decorator and owner of No Chintz.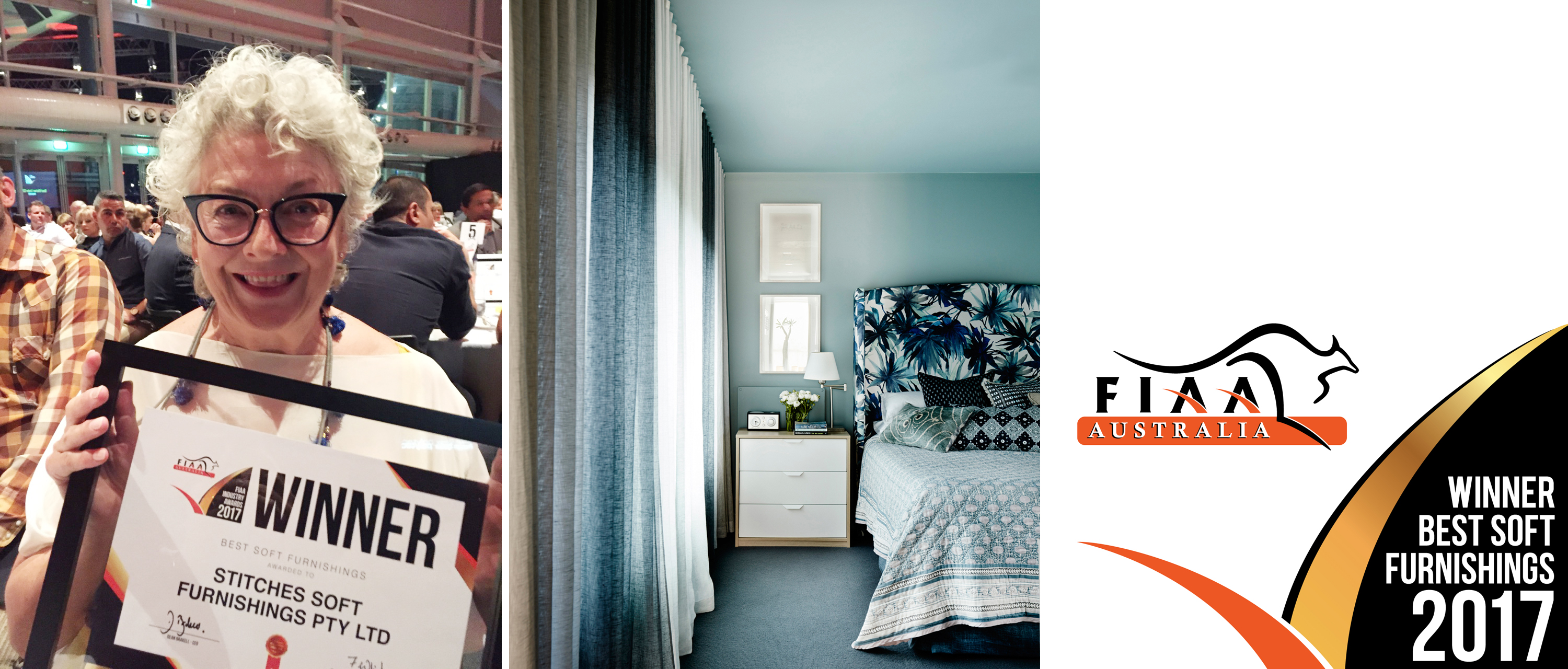 ---
Leave a comment