How To Choose A Lampshade
Date Posted:18 December 2019
In this post we look at the different types of lampshade styles available and share tips on selecting the right shade and base for your home.
When it comes to lampshades, size and shape matters. We have a wide range of lamp bases in a variety of shapes, sizes and finishes (ceramic, glass, timber and metal) to suit any interior.

Here are some tips for choosing the right lamp shade for your base:
If the base is round, try a drum shaped shade
For a square or angular base, Empire shades tend to work best
Shade height should be around two-thirds the height of the lamp base & the shade width should be around twice the width of the widest part of the base.
That said, rules are made to be broken. Some bases love an oversized shade, it makes them more interesting. Play around with different proportions & see what works.
Always check your base fitting, they vary from Euro fit, Australian standard to clip-on & bayonet. The type of fitting will affect the shade you can use.


Image: Illume NYC
For busy lamp bases which are heavily patterned or textured, a plainer shade will work better.
For a plain shade that needs a little embellishment, try adding a trim to the base edge or the top & base. A pom pom trim adds a playful touch to a lamp base, especially in children's rooms.
Pendant shades, which hang from the ceiling, can be fitted with a diffuser. This is a semi-opaque piece of Perspex which hides the bulb inside & softens the light.
Alternatively, the inside of a pendant shade can be enhanced by lining it with a contrasting fabric. Often the fabric inside can show through to the outside of the shade when the light is on creating interesting patterns & textures.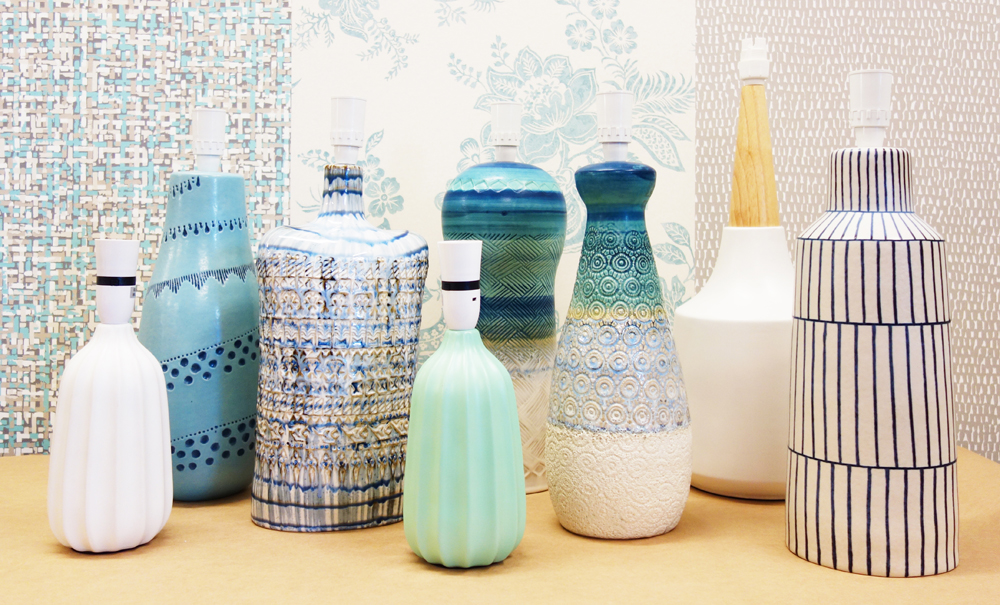 Lamp Bases Left to Right: Betsy Table Lamp, White $45, Lace Garland, Seafoam, $355, Coral Bed, Cloud, $375, Betsy Table Lamp, Mint $45, Shoreline, Blue, $385, Urchin Embossed, Aqua, $375, Revival Table Lamp, White, $175, Segmentation, Indigo $375

And to top it off...
We have ready made lamp shades you can buy straight away or we can custom make lamp shades with your choice of fabric and trims to any size or shape. Just bring in your lamp base and we'll do the rest!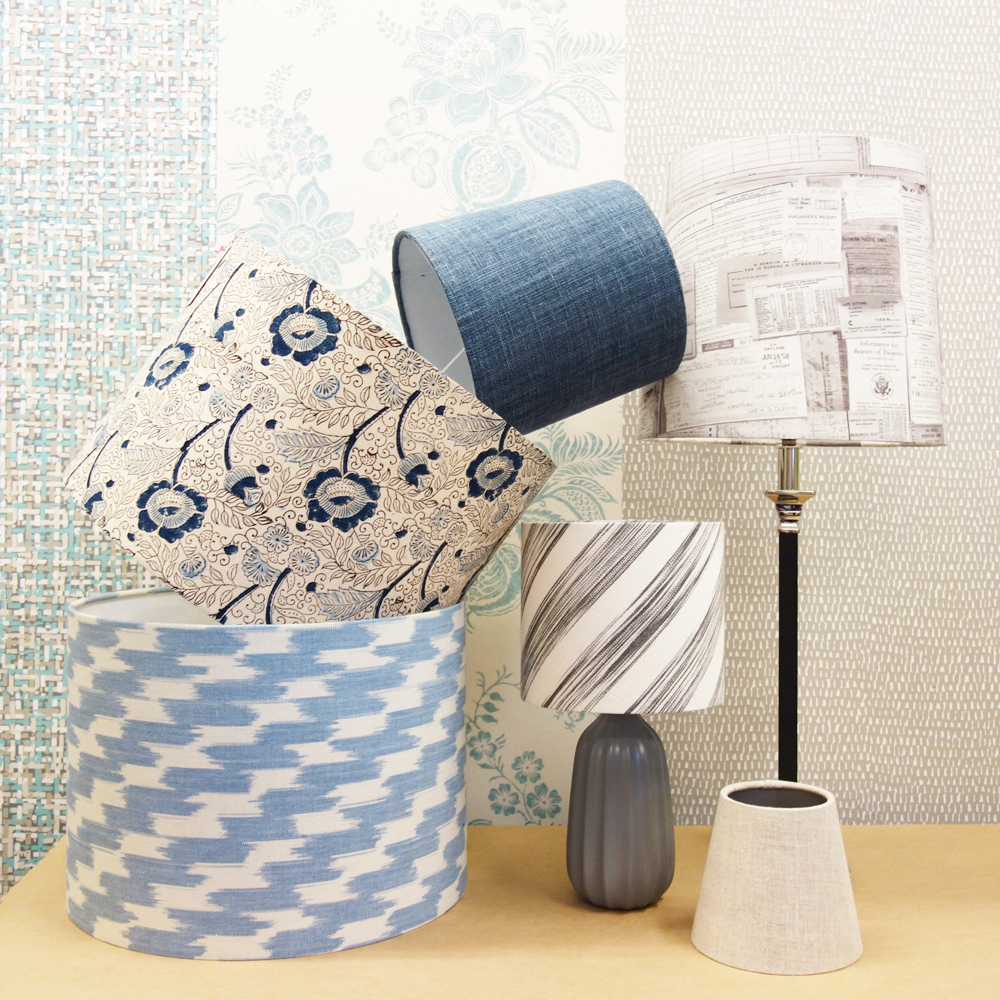 Lamp Shades Left to Right: Layer Cake Lamp Shade, $195, China Tea Block Print Lamp Shade, $205, Maggie Midnight Lamp Shade, $145, Newspaper Lamp Shade, $145, Scratchy Charcoal Lamp Shade, $110, Conical Lamp Shade, Linen, $90

Learn how to make your own lamp shade...
In this video tutorial we show you how to make a lined drum lamp shade for your home.
Visit your nearest No Chintz store to explore our extensive range of lamp shades and bases. Our experienced and friendly team can also help you create a lampshade for your existing lamp base.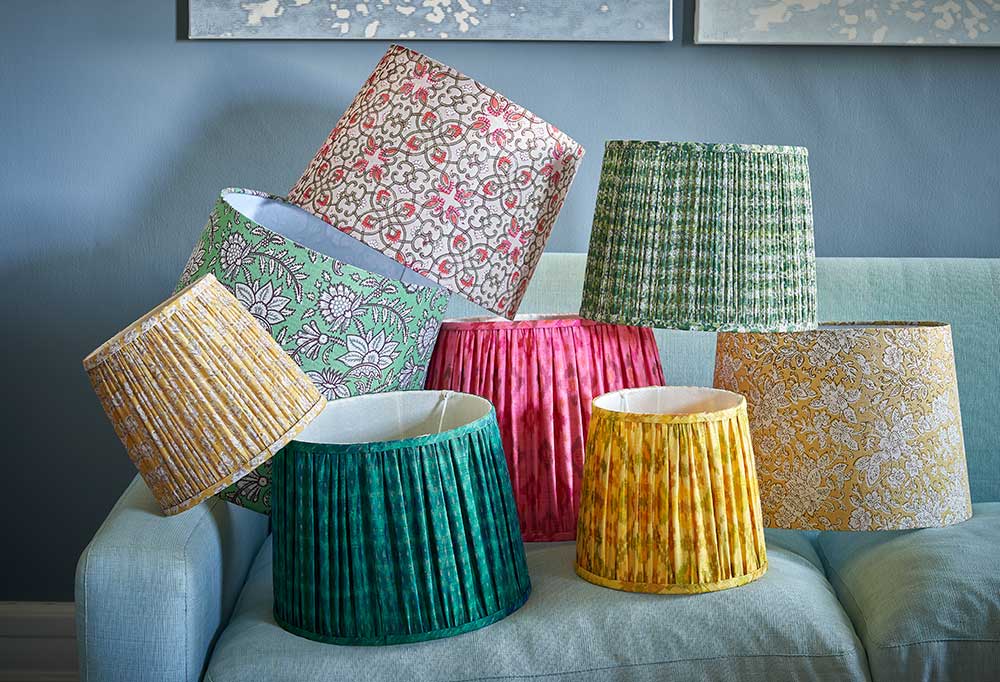 ---
Leave a comment