New Fabric Collection: Haveli Garden
Date Posted:23 May 2022
Introducing 'Haveli Garden', our latest fabric collection featuring three unique floral designs in a variety of fresh and rich colourways.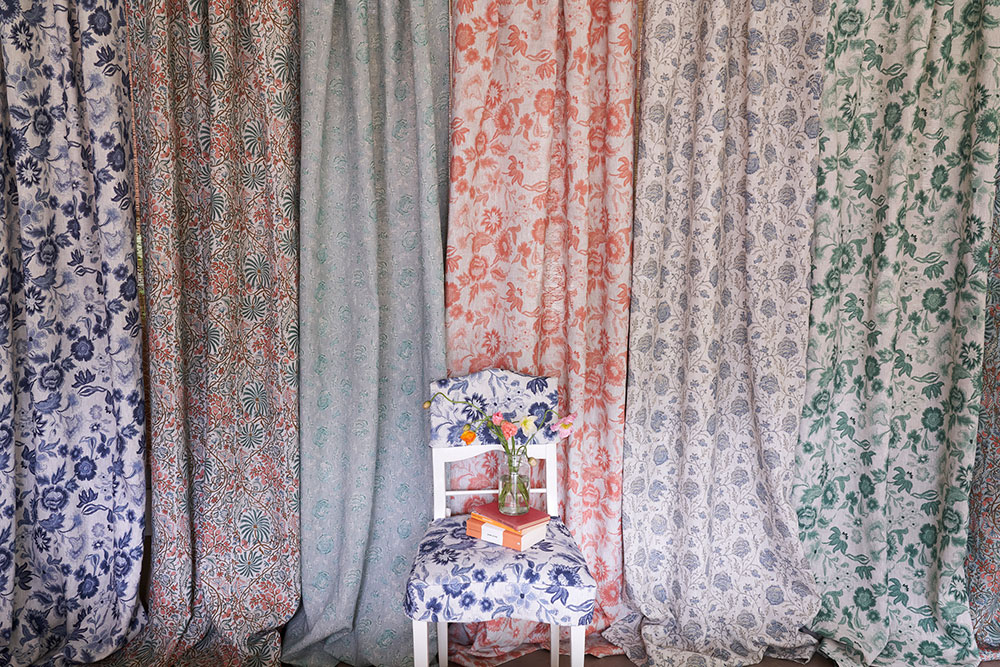 Proudly designed and printed in Australia on 100% linen, "Micky's Crewel", "Antique Floral" and "Kerala Garden" were inspired by a family heirloom and two beautiful block print fabric swatches discovered by No Chintz's Creative Director Chrissie Jeffery on an early foray to India.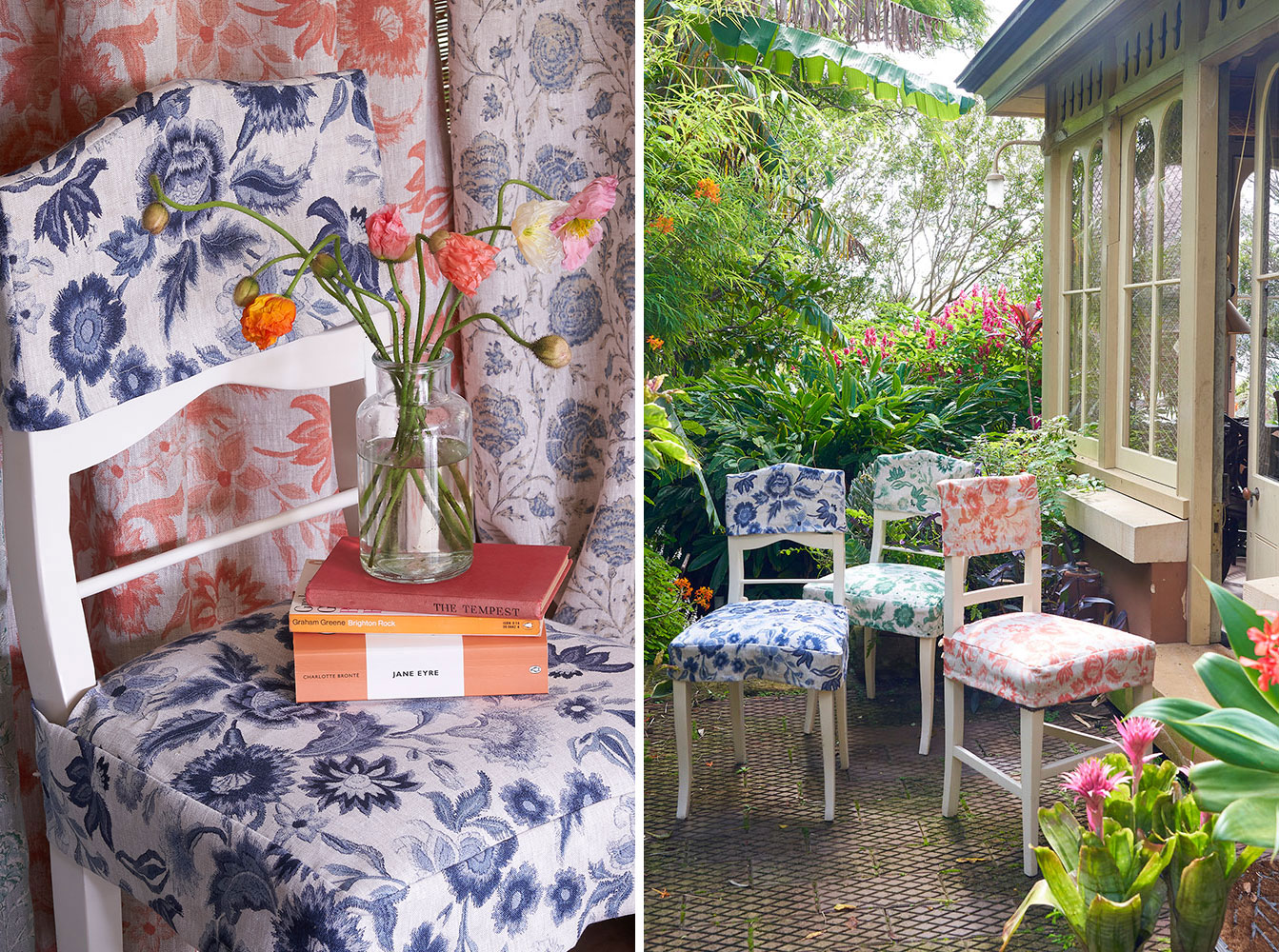 "Micky's Crewel is in fact a cushion my dear uncle embroidered in the fifties which we have digitally processed and lifted so that one can see the stitches and threads."

From left to right: Micky's Crewel in Coral, Forest and Indigo.


"Antique Floral is inspired by a very old block print fabric piece I found, overblown to look less blocky and infused with fresh colours."

From left to right: Antique Floral in Indigo and Jade.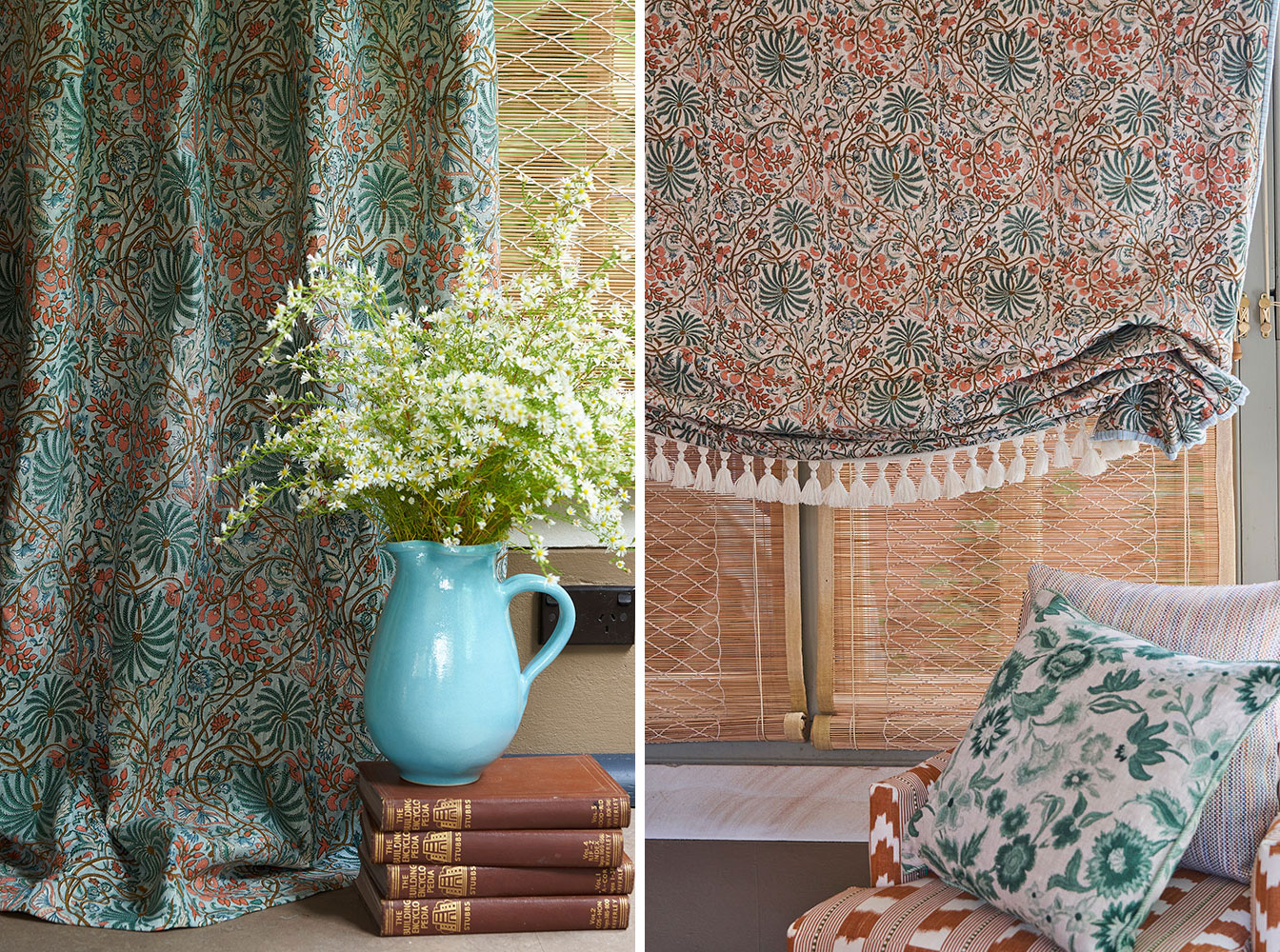 "Kerala Garden has these crazy Malabar palm trees in it with butterflies - it is so beautiful and unusual. I was looking to create a trailing, moving floral."

From left to right: Kerala Garden in Aqua and Natural.


The Haveli Garden palette consists of aquas, pinks, corals, rich greens and indigo blue hues which have been carefully selected to appeal to the colour preferences of the Australian market.



Suitable for curtains and blinds, cushions, lampshades, bedding and some light use upholstery, each fabric has been designed to fluidly mix and match with No Chintz's best selling fabrics and soft furnishings.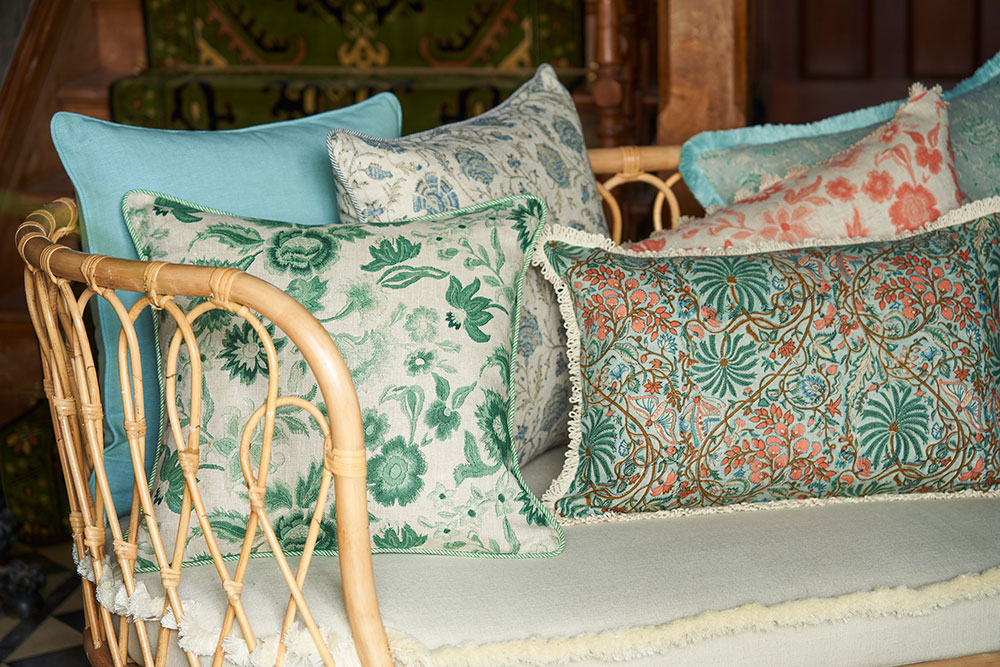 While Australians may seek floral fabrics they don't necessarily want an 'English' floral. The No Chintz Haveli Garden collection fills this gap by offering a whimsical design featuring classical Indian floral motifs.

Haveli Garden is available in-store and online with ready-made lampshades, cushion covers and soft furnishings also available.
Please note that stock may vary from store to store and online.
---
Leave a comment