Tips For Tablescaping
Date Posted:2 November 2018
In this post we share our top tablescaping tips and examples of how you can get creative at your next event or dinner party.
What is tablescaping?
Tablescaping is the act of creatively and intentionally arranging a table top so that it conveys a specific theme, mood or experience. Any surface which has an artistic arrangement of articles can be considered a tablescape. From coffee ables to mantel and sideboards, any table top you decorate is a tablescape.
Dining tables in particular are the perfect forum for unleashing your tablescaping creativity especially for occasions such as Christmas, birthdays and dinner parties.
Pinterest is a great source of inspiration and you can keep it simple or go all out.
Here are a few tips to get you started:

1. Pick A Palette
Start with a colour theme, this will make it easier when you go to choose your napery and floral arrangements.

2. Add A Touch Of Nature
Use your colour theme to select your flowers or greenery. You don't need to spend a fortune on a floral centrepiece. Single stems in small glasses look simple, yet effective. Look in your own backyard or a friends for useful greenery.

3. Use Wallpaper Instead Of A Table Runner
A run of wallpaper can tick all the boxes – colour, pattern, practicality. Most rolls come in 10mt lengths so you can get
quite a few dinner parties out of it. Vinyl papers mean any spills can be easily wiped away without too much stress.

4. Tie It With A Tassel
Try using a tassel or pom pom instead of a napkin ring. You could even offer it as a gift to your guests to hang on their
Christmas tree. We have a wide range of inexpensive pom poms and tassels you can purchase in store or online.

Here are some examples of different tablescaping themes:

MODERN MINIMAL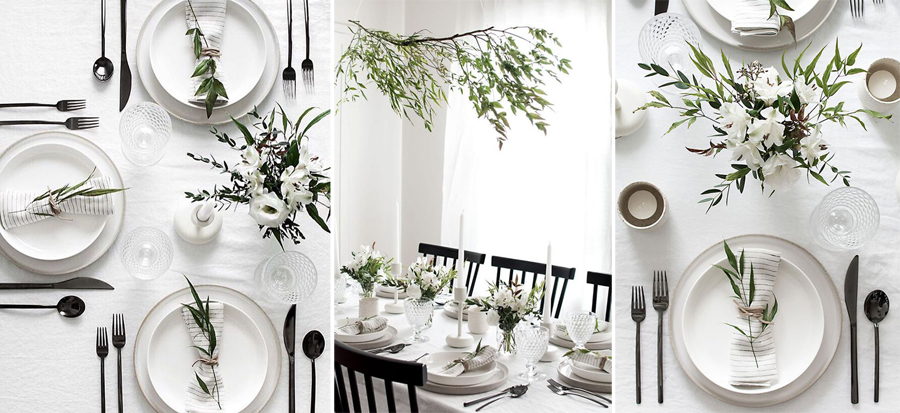 Images from Pinterest
FRUITS FOR FLOWERS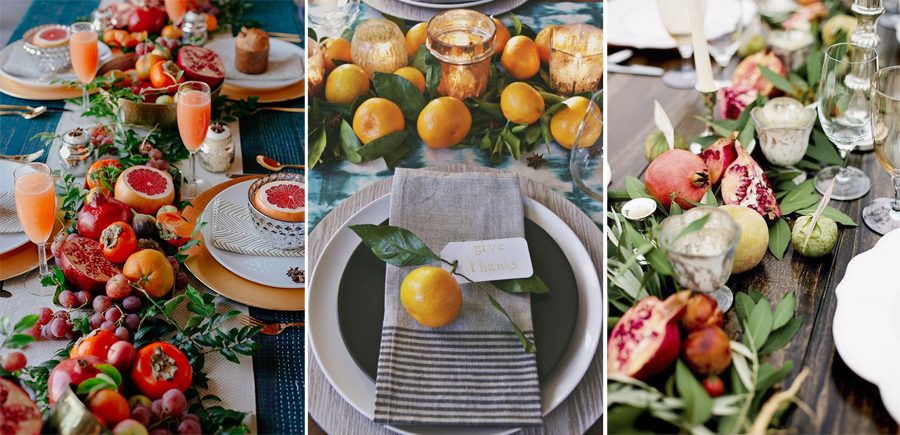 Images from Pinterest
FABRIC PIECES DOUBLE AS A RUNNER & PLACEMAT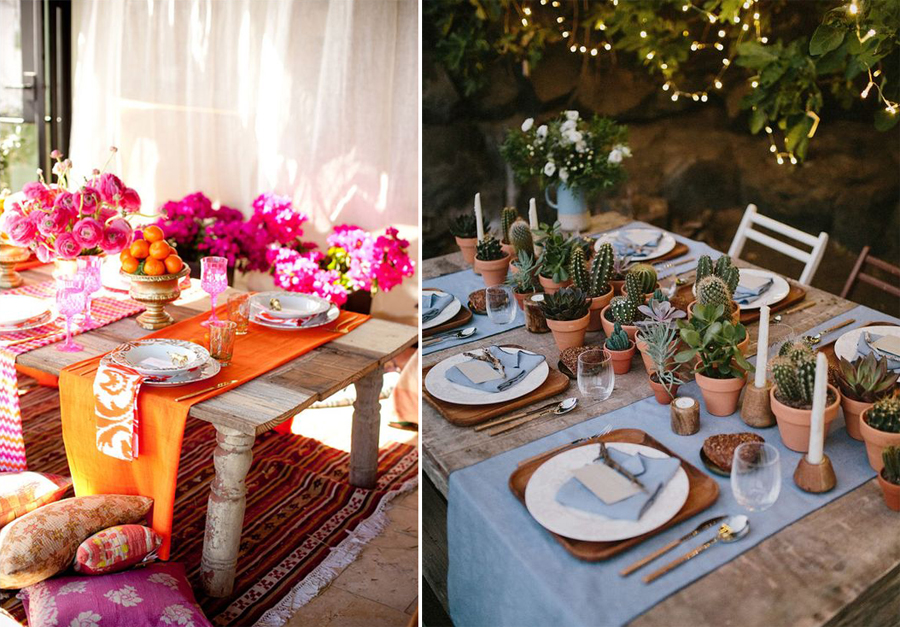 Images from Pinterest
---
Leave a comment