Your One-Stop-Shop for Curtains and Interior Soft Furnishings
Date Posted:17 July 2023
Whether you want to decorate a cosy bench seat, need assistance with curtains or blinds, or are curious about decorating with cushions, No Chintz is only one call away.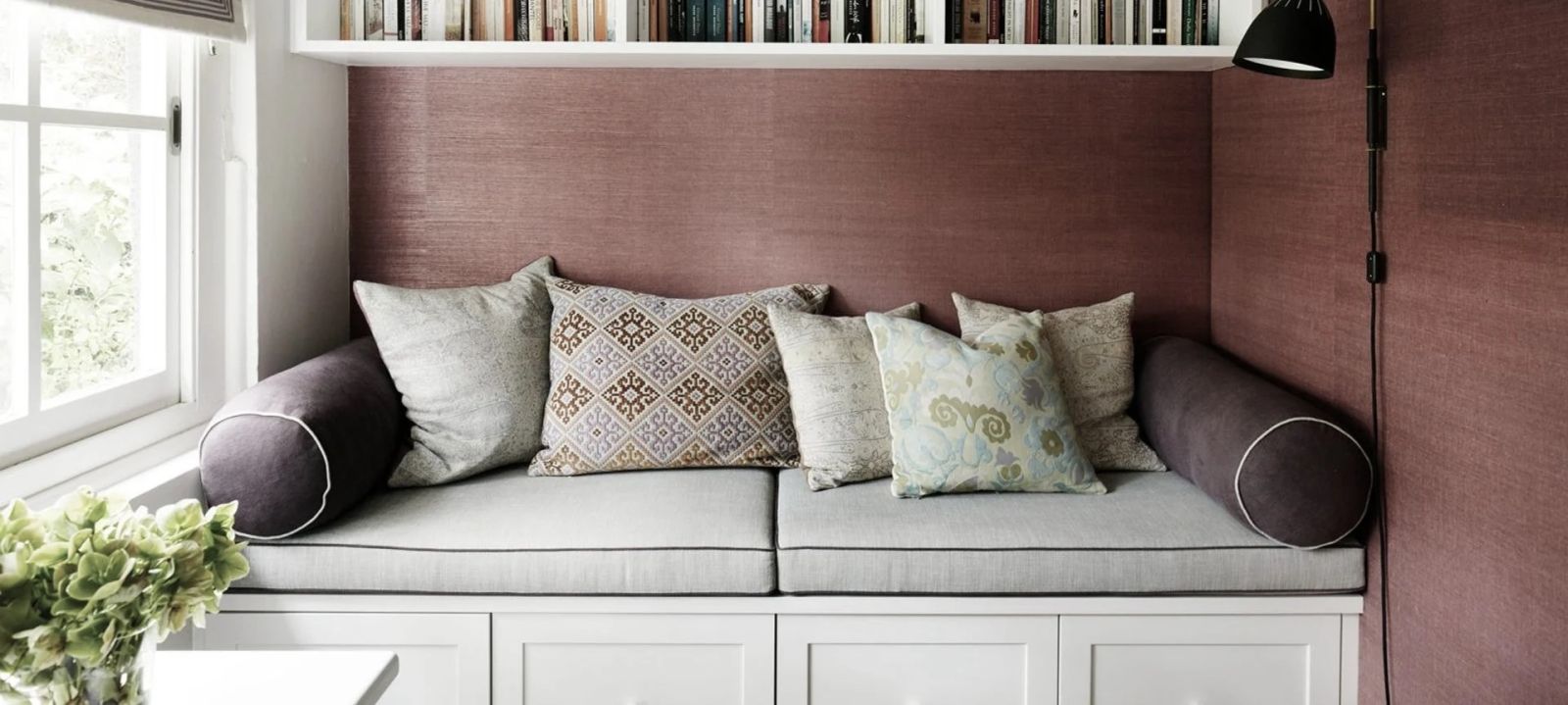 At first look, some interior decorating projects seem easier than they are. When it comes to soft furnishings there are a myriad of things to consider including finding the right fabric. The choices are endless when it comes to fabric selection and not every fabric that looks good is suitable for any application.
Many of the No Chintz fabrics are Chrissies's own designs. Years ago, Chrissie started working with a small community in Kerala, South India to create her fabric designs. All fabrics are made of cotton and linen, which are plant-based and renewable fibres. So when it comes to the end of their life, they do not leave any nasty by-products.
Lifestyle and budget are important factors in fabric choices
"People often pick a fabric because they like the look or feel of it without considering what they want to use it for," says Chrissie. "It is important to look at their lifestyle, whether they have children or pets, and how they will use the fabric in their home."
As upholstered pieces can vary significantly in price depending on the fabric choices, No Chintz's approach is to work from a realistic budget as a starting point.
"Once we understand the client's lifestyle, decorating style and budget, we work from there and find a solution that suits the client's needs," explains Chrissie.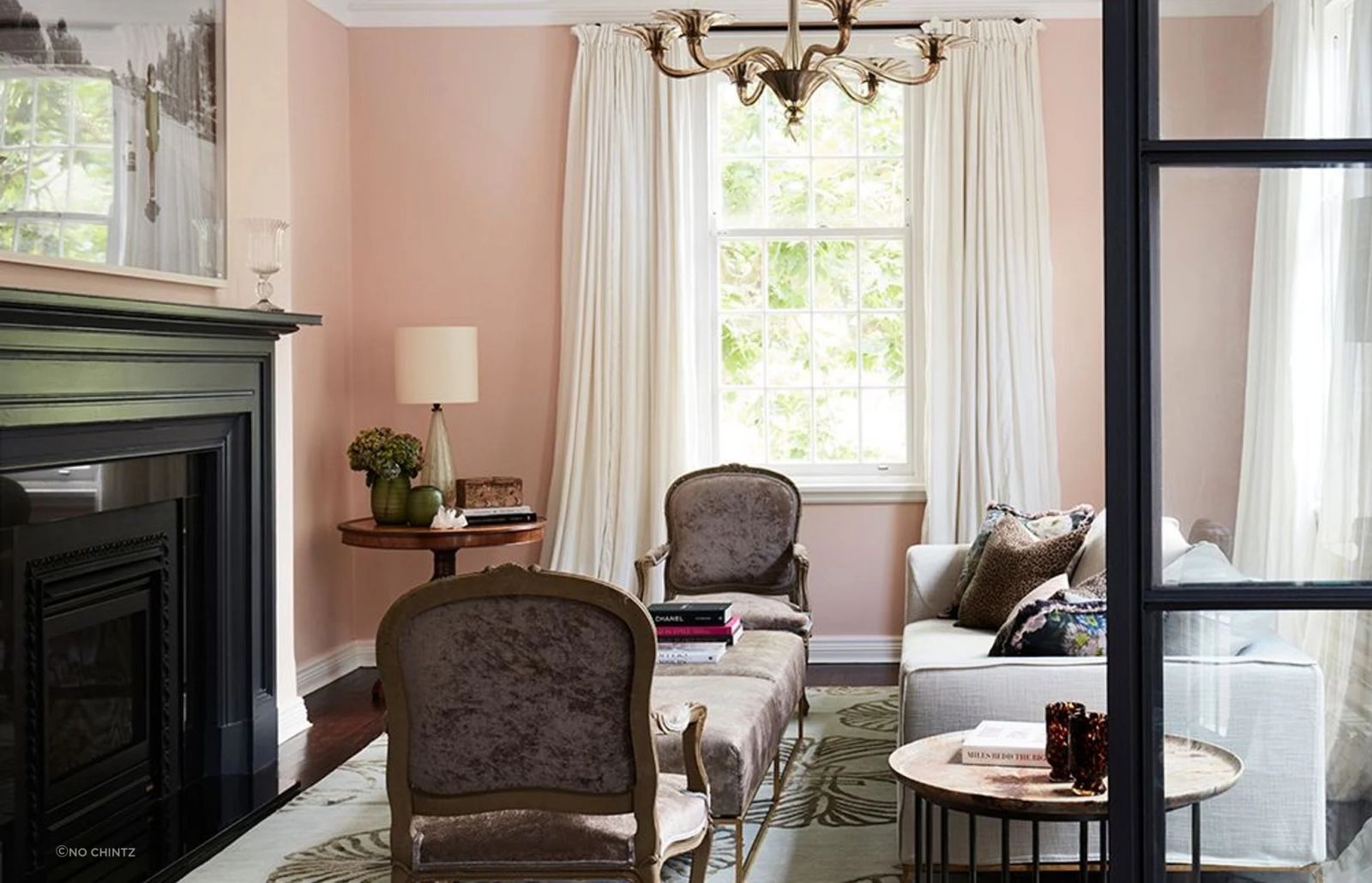 Interior decorating services based on 35 years of experience
Homeowners can rely on 35 years of experience in the soft furnishings industry, which is what sets No Chintz apart. Our company runs four retail stores around Sydney and the Illawarra and we have a workroom in St. Peters to sew custom-designed soft furnishings and textiles for our clients. We also have a team of tradesmen who support us in delivering bespoke projects.
"Our bespoke manufacturing services are unmatched and second to none, pushing the boundaries on what can be achieved in blinds, bedheads, curtains, cushions and lampshades," says Chrissie.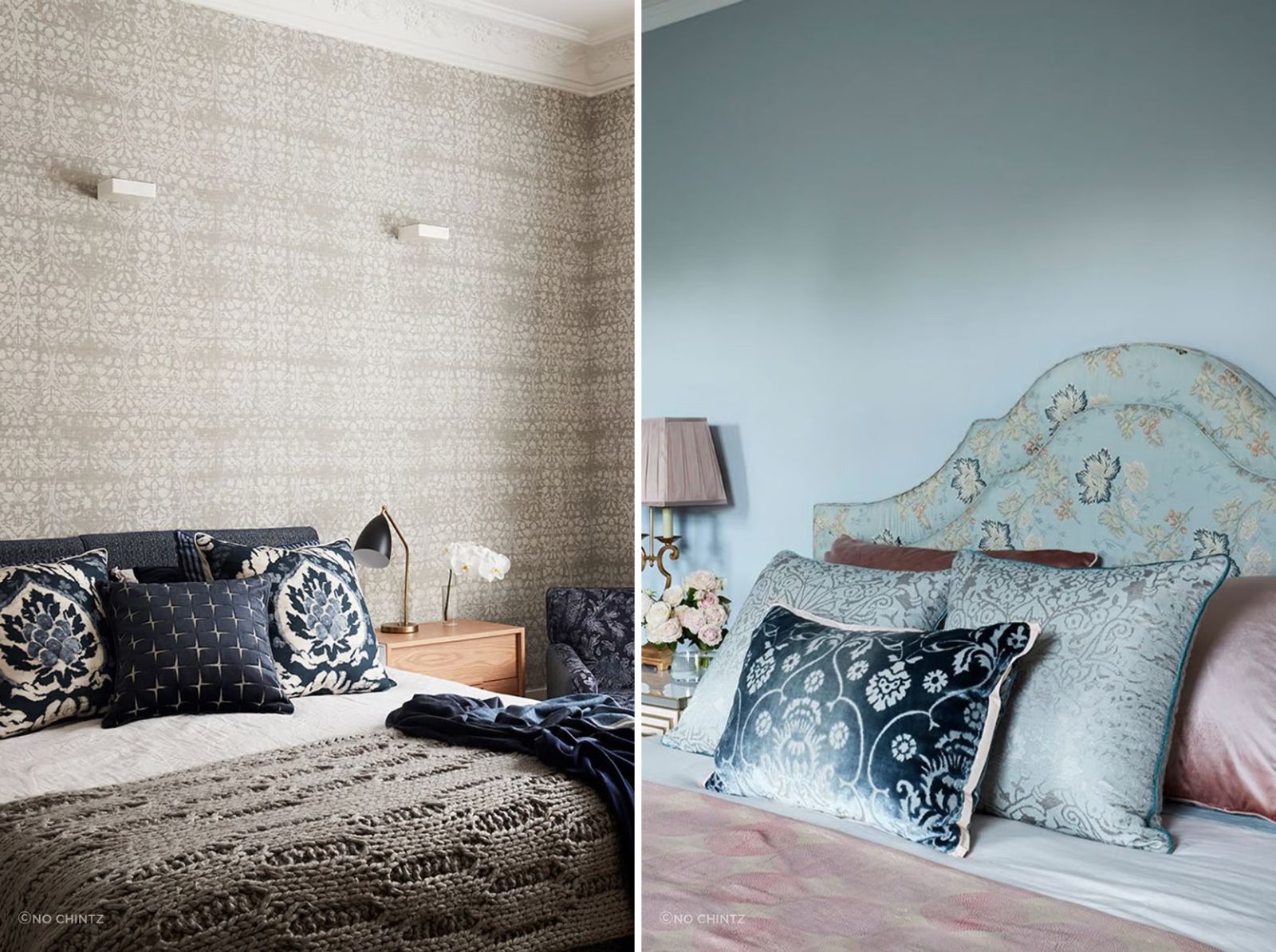 Quality products that stand the test of time
For home makeovers or to transform a favourite room, No Chintz also offers interior decorating services. Our team provides comprehensive consultations and quality products that stand the test of time.
"Well-manufactured products should last for many years if they are cared for. Especially these days when resources are limited and precious, we should be getting the longest life out of the things we choose for our homes. I don't know how many times I recycle old curtains into slipcovers, for example."
For interior advice or to book a home consultation, please visit your nearest No Chintz store or complete our online enquiry form.
---
Comments (2)
Our country cottage

By:

Helen Burke

on 27 July 2023

We purchased a cottage in Robertson, in the Southern Highlands a couple of years ago. Just recently, after a very long wait, council finally passed our plans for renovation. We were overjoyed!!!! It is a plain house, which we are hoping to make into a delight. We are adding one more bedroom and making some other internal changes. The roofline is being refined and there is a lot of panelling detail going into the interiors. I love colour and am more European in my choices than the bland neutrals that seem to be so popular in Australia these days. Most magazines seem to be more greys, blacks and whites than anything else. I do need advice and help in the choice of wall colours and fabrics for soft furnishings, so I'm reaching out to Chris for help.





No Chintz Response
Hi Helen, this is so exciting and Chrissie would love to work with you on colour schemes for your new home. Feel free to call your nearest No Chintz store or complete an online enquiry to book a consultation with Chrissie to get the ball rolling. We look forward to seeing the transformation.
---
Lamp shades

By:

Janelle Poole-Hill

on 27 July 2023

Do you still run courses for lampshades? Janelle





No Chintz Response
Hi Janelle, unfortunately we don't run lampshade workshops anymore but we can custom make lampshades to suit your existing base or we also have a variety of bases you can purchase too. You can learn more and send us an enquiry here https://www.nochintz.com/custom-lampshades-and-lighting
---
Leave a comment